Shortlist: three Fall arts events in Sarasota
Enjoy these picks for three must-see arts-related events in the area. You can also learn more about these happenings (and others like them) throughout the fall on our Calendar of Events!
Sarasota on Florida's Gulf Coast has an impressive concentration of arts and culture. It usually comes as no shock to those of us lucky enough to live here, but friends and visitors from elsewhere may express sincere surprise at the variety (and quality) of arts-related things to do here in Sarasota. Some of these treasures are available year round (for example the continually rotating exhibits at Ringling Museum). However, there are a few events available only for limited periods of time, including a variety of annual festivals or temporary performances.
As Summer transitions into Fall, locals, such as yours truly, eagerly look toward new seasons of shows, festivals and traveling performances. I often like to browse through the upcoming events and plan my weekend activities accordingly. This year, there are three events above all others that are on my top list:
1) The Ringling International Arts Festival (RIAF) 2016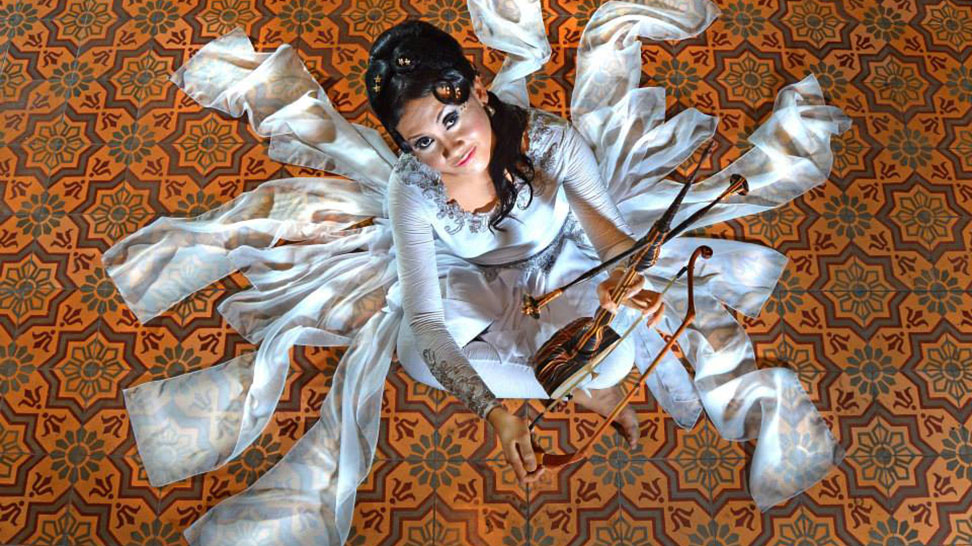 The The Ringling International Arts Festival (RIAF) is an extraordinary annual event put on by The Ringling. Bold performances across a variety of mediums are brought to the bayfront 66-acre grounds of the museum for a number of days, and the line between these different formats is often blurred (and sometimes, even set to a danceable soundtrack). I have personally seen multi-media storytelling events during prior years' festivals which have both inspired and entertained me, while also challenging my assumptions about the rules of performance. To share one personally memorable example: RIAF 2014's "The Intergalactic Nemesis" event featured a live-action narration of a 1920's style sci-fi comic book adventure, complete with as assemblage of classic radio sound effects and dramatic narration; both were performed for live audiences as the screen-projected comic book panels advanced in the background.
This year's RIAF features a number of events I can't wait to check out, but one in particular caught my eye. "Hapless Bizarre & Mo(or)town/Redux" features a dramatic performance of Shakespeare's Othello to a Motown-infused musical backdrop. As a fan of Shakespeare and an even bigger fan of Motown (and yet even bigger fan of postmodern mashup), it's hard to overstate my interest in this particular act. You can catch this event at The Ringling in the Mertz Theatre from Oct. 13-15; learn more about the specific schedule of performances at The Ringling.
2) Westcoast Black Theatre Troupe (WBTT) performs The Wiz
The Wiz has been a topic of conversation a few times over the years and a few of my friends have highly recommended that I catch a performance if I ever got the chance. Much like the "Hapless Bizarre & Mo(or)town/Redux" RIAF event mentioned above, this Tony Award-winning Broadway musical features the mashup of cherished classic narrative materials with otherwise distinct storytelling styles and cultural aesthetics. The Westcoast Black Theatre Troupe (in my opinion one of Sarasota County's best kept dramatic secrets) markets this show as a "...big, splashy, soulful rock happening as seen through the African-American lens." I'm very interested in the cross-pollination of influences in a show like this, and I'll be sure to catch it. It will be performed Oct. 12 through Nov. 19 at the WBTT's theatre in Downtown Sarasota.
As excited as I am to catch The Wiz, that is by no means all that WBTT has to offer. There are also a number of other shows they will be performing aside from The Wiz, and you can check out the other shows to be performed for yourself. Personally, as a huge fan of classic Doo-Wop music, I'm also excitedly planning to attend the "Girl Groups: The 60's Explosion" show to come in March. But, I'll clearly be waiting for a decent bit of time for that one.
3) Brian Wilson at The Van Wezel Performing Arts Hall, on Sep. 11.
I've always found the surfy music of Brian Wilson's band, The Beach Boys, at least charming and fun. However, I fell completely in love with their music many years ago, after hearing their Pet Sounds LP for the first time in its entirety. I can still get a bit teary-eyed hearing "God Only Knows" (which has been the soundtrack to both beginnings and ends, respectively, of a few of my long-term romances). The same could easily be said of a few of their other tracks from that incredible record.
Brian Wilson was a genius in his songwriting prime, and Sarasota will get to experience his performance of many of these songs live on Sep. 11 at The Van Wezel Performing Arts Hall . I may have to bring a handkerchief since the show is explicitly themed as the Pet Sounds 50th Anniversary.
The Van Wezel has shows by other big-name music industry players all the time; just a week or so ago, they had Seal perform (remember the "Kiss From a Rose" single from the Batman Forever Soundtrack? If you were born before the year 2000, then of course you do). On Oct. 22, they'll be hosting a "Doo Wop Spectacular" show with a number of veterans from that classic genre including Charlie Thomas & The Drifters of "Under the Boardwalk" fame. I'll also try to check this show out, actually, because -- again -- I'm a huge fan of that part of our pop-culture history.
Be sure to check out our Calendar of Events for other upcoming performances and art happenings. This just happens to be my current Top 3 wishlist, but it is by no means a definitive or exhaustive overview of the unique arts and cultural offerings in Sarasota County.
---
Matt Murphy is a writer, and Web Manager for Visit Sarasota County.