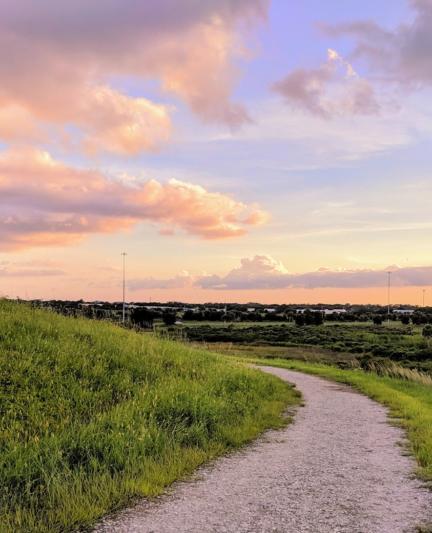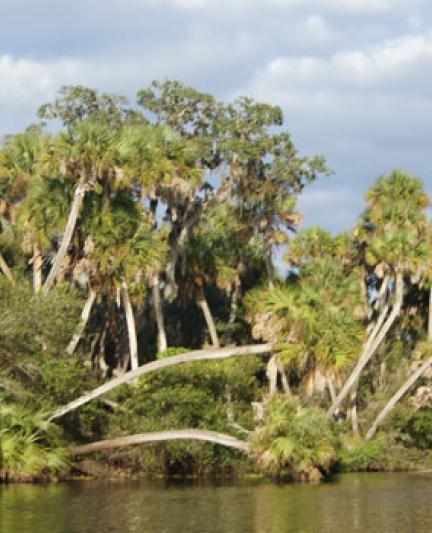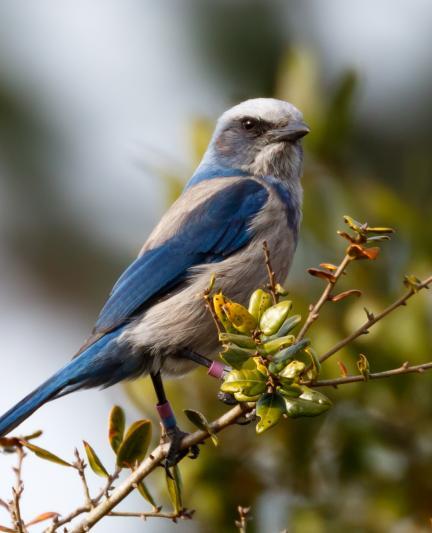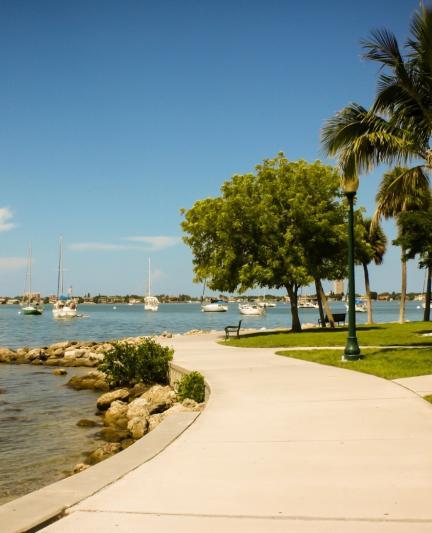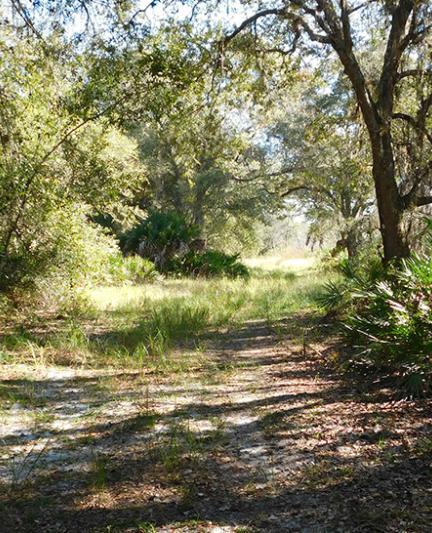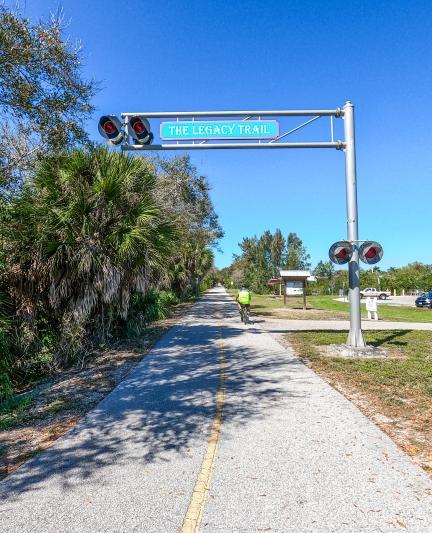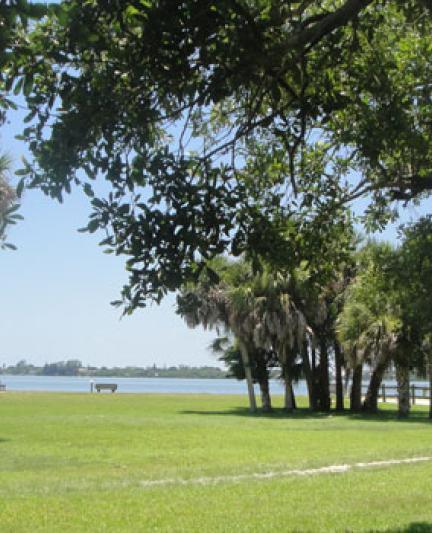 Top Sarasota Parks & Trails
Savor the fresh air – and get your steps in while you're at it – at these top parks and trails.
Any time of year, it's easy to escape the hustle and bustle in Sarasota County. Parks, preserves and trails invite you to explore gorgeous natural landscapes – and feel miles away from it all as you do. Here are some of our favorites.
The Bay Sarasota
On the north end of downtown Sarasota, The Bay is quickly becoming a signature Sarasota experience. Gaze out over Sarasota Bay as you stroll or bike along the trails – especially the tranquil Mangrove Bayou Walkway and the blissful Fountain Garden. Here, you're just steps from Sarasota Garden Club, Art Center Sarasota, Municipal Auditorium and Van Wezel Performing Arts Hall.
Located along Tamiami Trail between Boulevard of the Arts and 10th Street.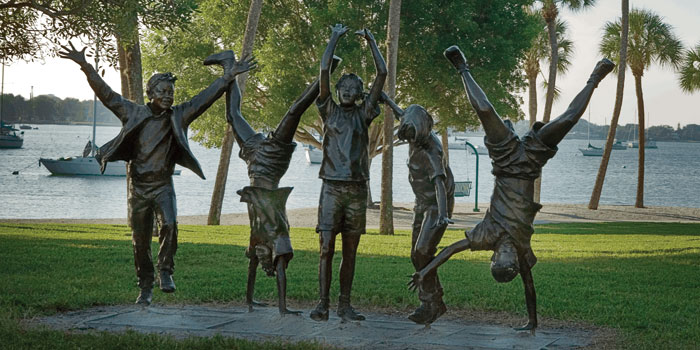 Bayfront Park
A true gem of the Sarasota downtown waterfront, this vibrant green space boasts of sweeping water and downtown vistas, along with sparkling fountains and compelling public art like murals and sculptures. Then, there's Bayfront Park's iconic Sailor and Nurse sculpture that towers over the landscape. Find paved trails that wind among Bayfront Park's palm trees with plenty of benches where you can sit and watch the sailboats sway – and plenty to see, do and eat just steps away.
5 Bayfront Dr., Sarasota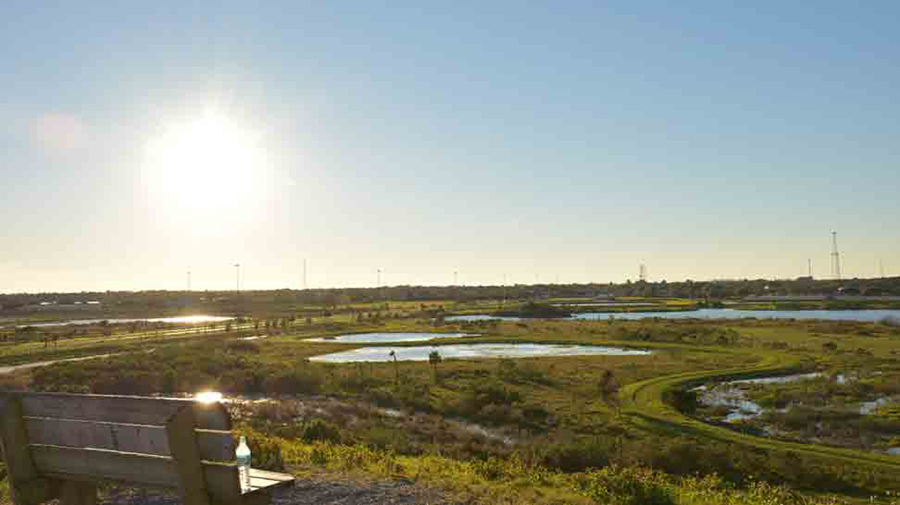 Celery Fields
With seven miles of trails, over 300 acres of green space and plenty of bird-watching to be done, Celery Fields is an off-the-beaten-path park that offers visitors something rare for Florida: a hill. Sure, it's only 75 feet tall, but from atop it, you can sit on one of the benches and observe the more than 200 bird species that frequent the park.
6800 Palmer Blvd., Sarasota
Indian Mound Park
Delve into Florida's distant past at this park, also known as Paulsen Point, where indigenous people dwelt and fished from 3,000 years ago till about 650 years ago. It's got a few short trails, a small beach and a boat lunch – but the main draw is the historical significance. Learn more about Indian Mound Park.
210 Winson Ave., Englewood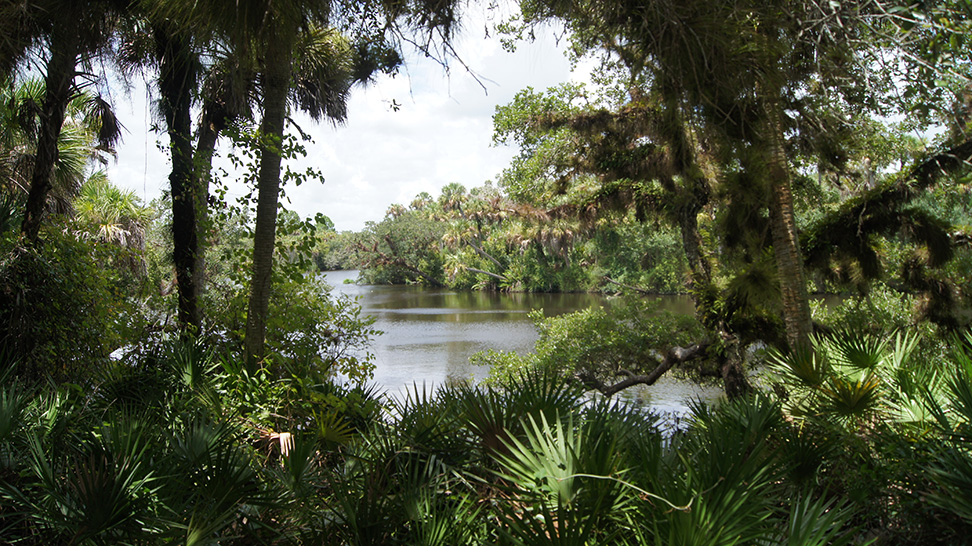 Jelks Preserve
If you really want to hit the trails, Jelks Preserve in Venice offers eight miles' worth – some with close-up views of the Myakka River as well as osprey and other wildlife – amid hammocks, pine flatwoods and other native habitats. There aren't a ton of amenities here, so be sure to bring enough water. Trails are marked for easy navigation and there are picnic tables if you brought a lunch.
2300 State Rte. 777, Venice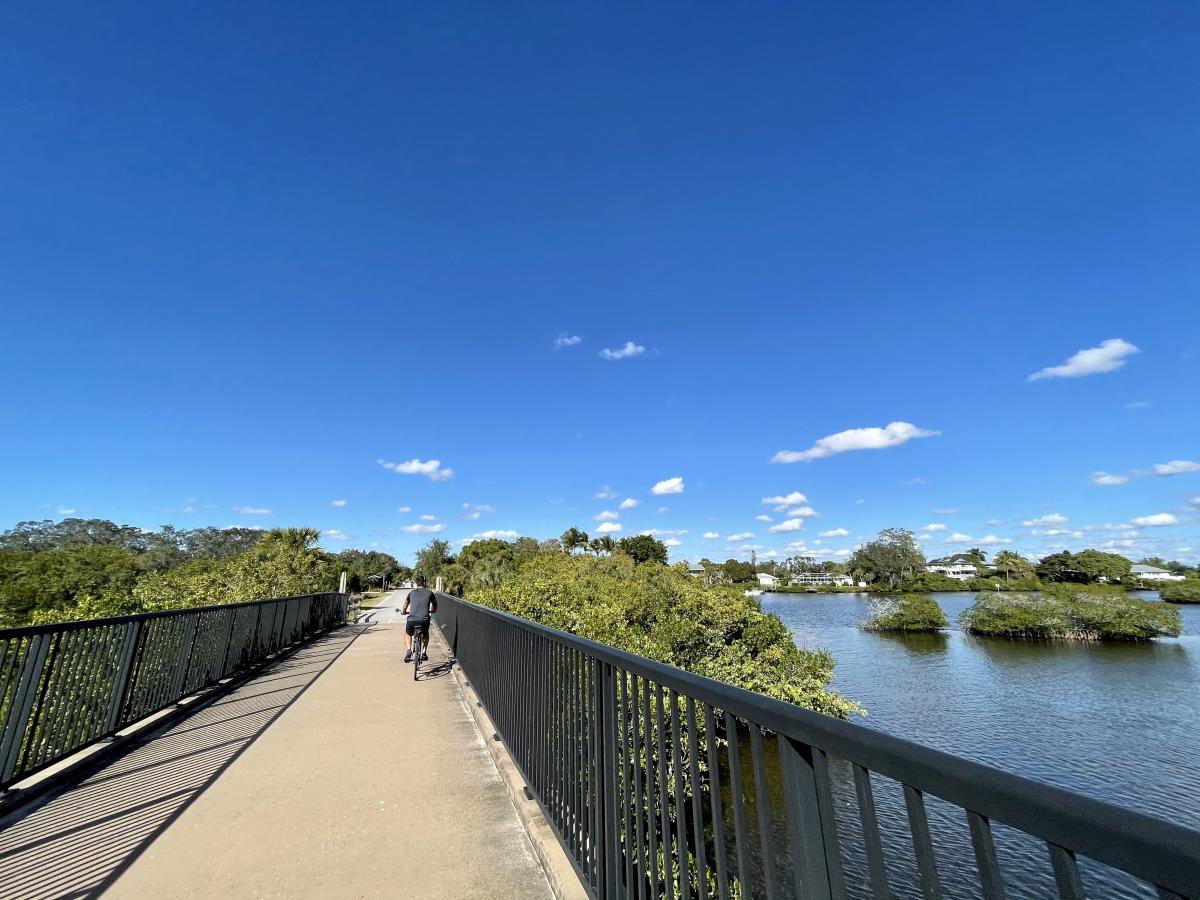 Legacy Trail
Runners and cyclists love this 12.5-mile paved trail extending from Sarasota to Venice. Occupying part of what was formerly the Seminole Gulf Railway corridor, Legacy Trail runs from the Historic Venice Train Depot north to Sawyer Loop Road in Palmer Ranch. Along the way, it passes through Oscar Scherer State Park and bypasses major roadways like U.S. 41.
Central Sarasota Parkway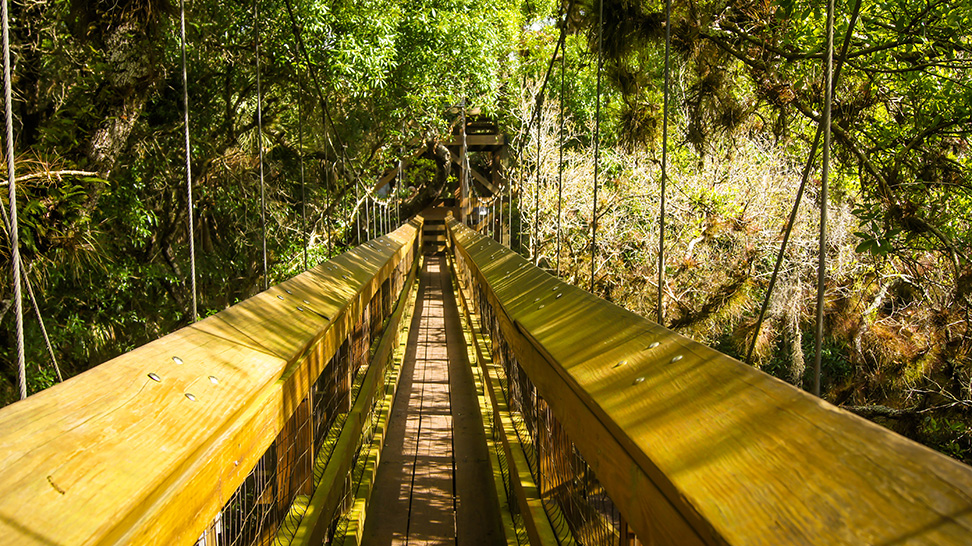 Myakka River State Park
A true must-see park in Sarasota County for outdoor lovers and one of the biggest state parks in Florida, Myakka River State Park has it all: trails through pristine wilderness, river and lake paddling, an elevated walkway through towering canopies, camping and much more. The 57 square miles it covers teem with wildlife and other natural wonders.
13208 State Road 72, Sarasota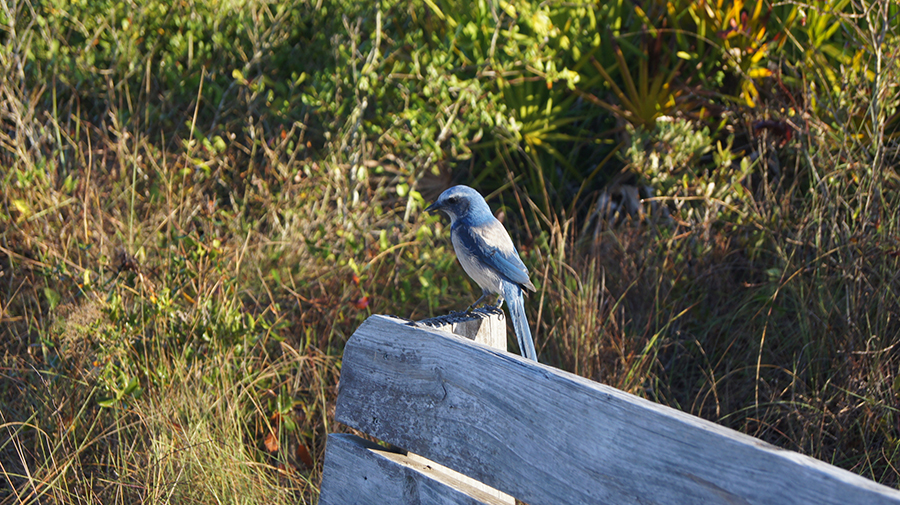 Oscar Scherer State Park
Full of rare habitat for species like the imperiled Florida scrub-jay, Oscar Scherer State Park is a true urban oasis. Some 15 miles of trails offer hours of natural bliss. Within the park's bounds, Lake Osprey invites fishermen and swimmers alike.
1843 S. Tamiami Trail, Osprey
Red Bug Slough Preserve
This Sarasota County Park is a refreshing patch of green nestled in the heart of suburban Sarasota. It's got plenty of trails, picnic spots, a fishing pier and hours' worth of wildlife-spotting. Most of the hiking and biking trails in Red Bug Slough are unpaved but well-maintained.
5200 Beneva Rd., Sarasota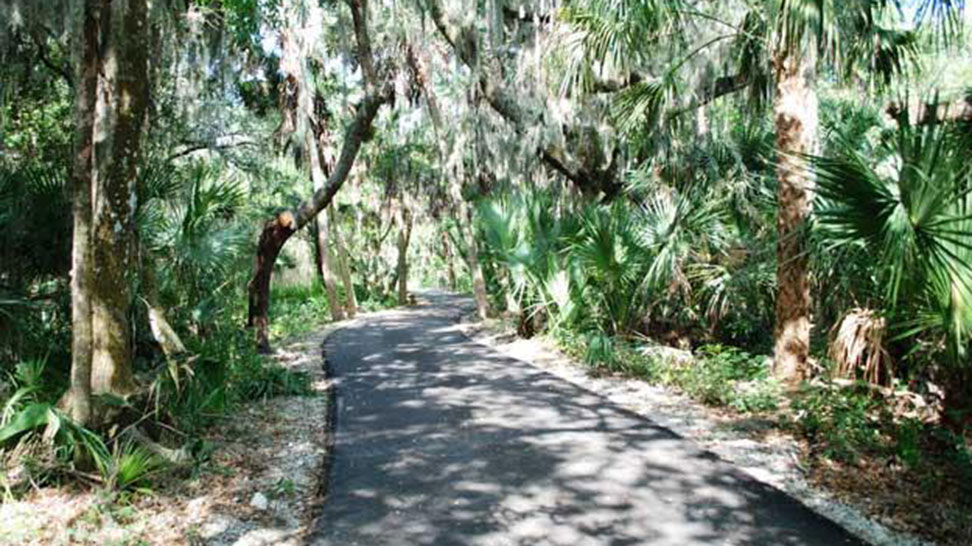 Rothenbach Park
Walk, run or jog along the five miles of paved trails that wind throughout Rothenbach Park. Parts of the trails here are shaded by beautiful overhanging trees. There's also playground equipment, a pavilion with picnic tables and more.
8650 Bee Ridge Rd., Sarasota
School Avenue Multi-Use Recreation Trail
Part of a citywide mixed-use recreational trail, this linear park winds from Siesta Drive to Webber Street.
2193 Siesta Drv., Sarasota