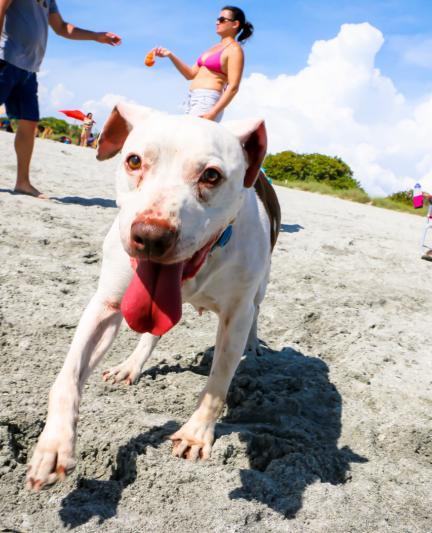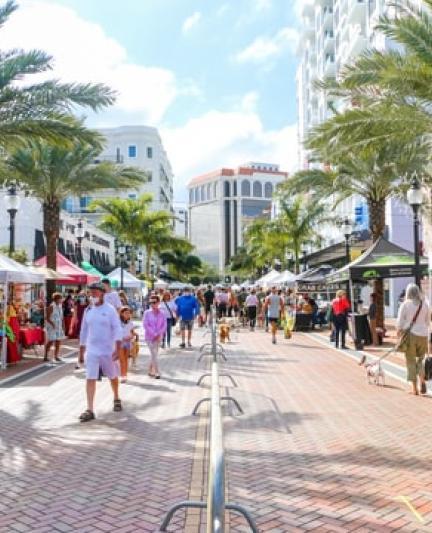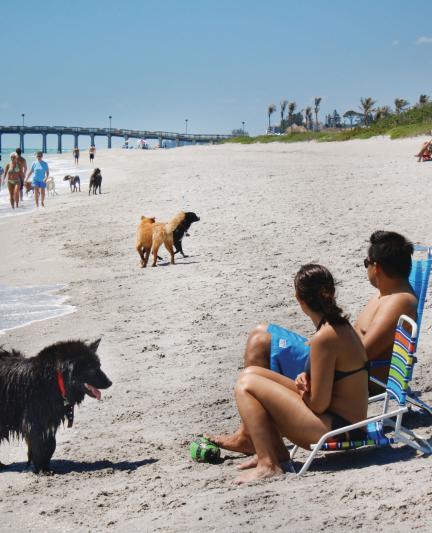 Itinerary: Three Days in Sarasota for the Dogs (Literally)
There are plenty of things to do in Sarasota if you're traveling with your best canine friend.
In fact, Sarasota is very dog-friendly, and you'll find plenty of restaurants, parks and accommodations that welcome your favorite Fido.
Day 1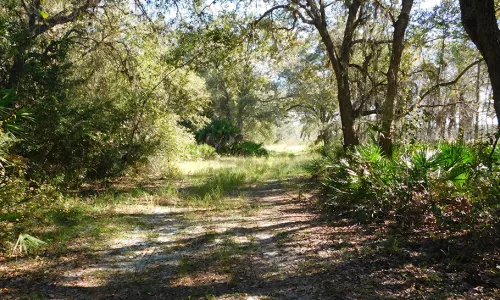 Brohard Dog Beach
Your dog (and you!) will love Brohard Dog Park and Beach in Venice. It's the only beach area in Sarasota County where dogs are allowed, and they have oodles of fun diving in water, playing in the sand and making new friends. One cool thing about Brohard is that it has a fenced-in dog park area that you can use before following a walkway that takes you right to the dog beach area. After all of that fun, you'll want to wash your dog off. Brohard has you covered with cleaning areas for your dog. Brohard opens at 7 a.m. and closes at dusk.
Dockside Waterfront Grill
While you're spending time in Venice, grab a bite to eat at Dockside Waterfront Grill, where leashed dogs are allowed on the patio. Dockside welcomes visitors arriving by car and by boat, adding to a casual atmosphere and some scenic views. Try some Gulf Grouper bites as an appetizer, along with some locally caught fish. Or there's always bacon-wrapped scallops, which your dog will surely want, too!
Jelks Preserve
If the beach didn't tire your dog out completely, head on over to Jelks Preserve, also in Venice, where leashed dogs are welcome. Jelks Preserve is a peaceful 600-acre area offering scenic views along the Myakka River. You can take the full 3.7-mile loop or some side trails. Keep your eyes open for wildlife like eagles and herons. You'll also find picnic tables in case you need to take a break. Jelks Preserve has plenty of shaded areas so you and your dog can walk comfortably. Bring water and sunscreen.
Day 2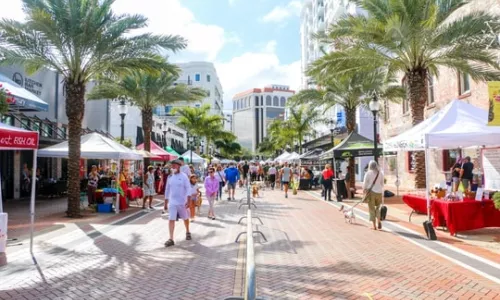 Sarasota Farmers Market
If you're in Sarasota on a Saturday, make your way over to the Sarasota Famers Market in downtown. This well-known market features more than 75 vendors and has welcomed visitors since 1979. Your dog will have no trouble making friends there, and he or she will be pampered with water bowls, treats and some doggy-geared merchandise. You'll enjoy the many prepared food options as well as Florida-grown produce and art. Try to go early so your canine best friend can stay cool.
Sarasota has a few other dog-friendly markets, including the Siesta Key Farmers Market and The Farmers' Market at Lakewood Ranch, both on Sundays year-round. There's also the Meadows Farm Market on Sundays, which closes for the summer. From October through April, there's the Phillippi Farmhouse Market on Wednesdays. The Newtown Farmers Market is open every Saturday and the first and third Friday of the month.
Boo's Ice House and Dog Bar
Boo's Ice House and Dog Bar in Sarasota's Rosemary District bills itself as the place for "dog lovers and their best friends to come eat, drink, play and smile." They got that right! This newer addition to Sarasota offers a place where you can kick back and relax while your dog gets playtime. Boo's outdoors area is open for dogs and their well-behaved owners, while their indoor area is for service dogs only. Their menu has some fun names like The Pitbull (a burger between two donuts) and the Best in Show pizza. Make sure to visit their website in advance to register your dog as a Boo's Pack Member, which includes proof of rabies and Bordetella vaccinations.
O'Leary's Tiki Bar and Bayfront Park
For a laidback, Floridian vibe, you and your pooch can head over to O'Leary's Tiki Bar and Grill, located right on the Gulf of Mexico. You can kick back and have a drink or a meal and listen to live music. O'Leary's is located right in Bayfront Park, with stunning views of the bay and a nearby marina. It's the perfect place to walk with your doggy best friend before or after your visit to O'Leary's. Trust us, they'll make some new friends while there!
Day 3
Visit One of Sarasota's Many Dog Parks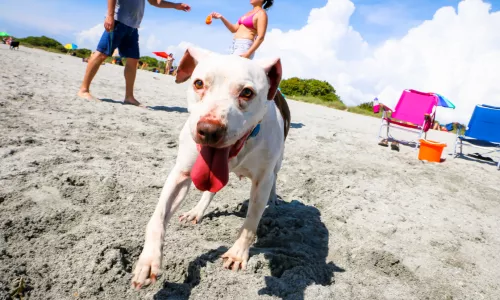 With so many dog-loving residents, it just makes sense that Sarasota has an abundance of attractive dog parks. Consider heading to one of them with your doggy best friend, whether it's Arlington Paw Park in Sarasota, 17th Street Paw Park in Sarasota, Woodmere Paw Park in Venice, or Bay Street Park in Osprey. (Find more Sarasota dog park listings here.) Many of these parks have other amenities like walking trails or picnic areas, so you can make a whole morning out of your time there. Check hours online, but many of the Sarasota area dog parks are open from 6 or 7 a.m. until sunset. There's also Brohard Dog Park and Beach, which we mentioned earlier.
Nathan Benderson Park
Nathan Benderson Park is one of those must-see parks in the Sarasota area, home to a 400-acre lake and located conveniently close to Interstate 75 and the Mall at UTC. You can watch kayakers, rowers, paddleboarders on the lake, or you and your best friend can simply enjoy the park's 3.5-mile paved trail.