Five Family-Friendly Sarasota County Beaches
Hit the Sand, Small-Fry Style
No family trip to Sarasota County is complete without spending some time on the sand. Whether you have toddlers or 'tweens in tow, there are local beaches great for kiddos of all ages (and their parents). Here are five family-friendly beaches worth a visit.
Siesta Beach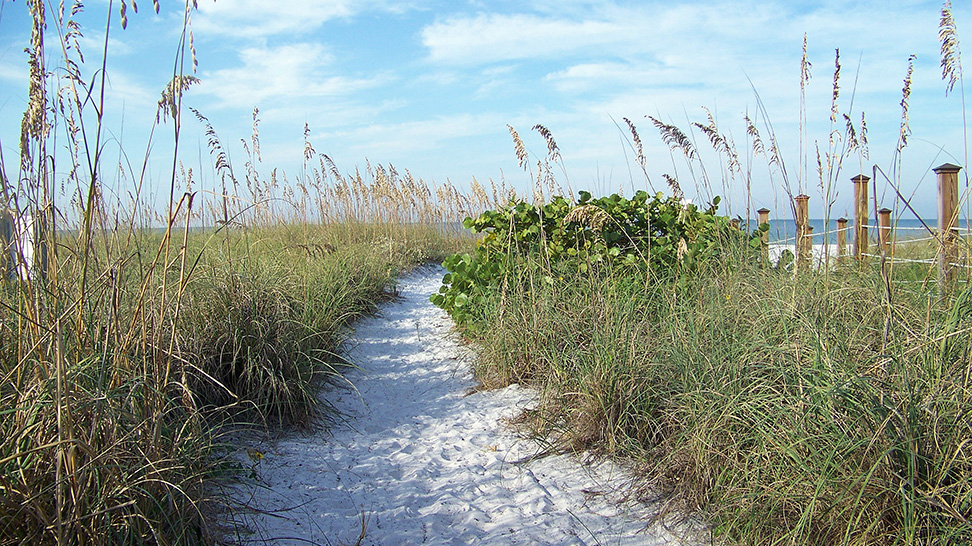 Sarasota's Siesta Beach has gotten lots of national attention in the past few years, and for good reason. Named the best beach in America twice by Dr. Stephen P. Leatherman (aka Dr. Beach), and Best in the U.S. on the 2020 TripAdvisor Traveler's Choice Awards, it's got powdery, white, nearly pure quartz crystal sand that's soft on your feet and doesn't get too hot even when temperatures are scorching. Lifeguards are present year-round, a concession stand and beach rentals are located on-site, and the public beach access has: hundreds of parking spots, a giant sandcastle playground, tennis courts and dozens of picnic/grilling areas surrounded by greenspace.
The beach itself is huge, so there's lots of room for the kids to spread out and play. But that size is one common drawback for parents, as it can take a while to walk from the parking lot to the edge of the water. Pack accordingly in case you need a free hand to give tired little legs a lift.
Lido Beach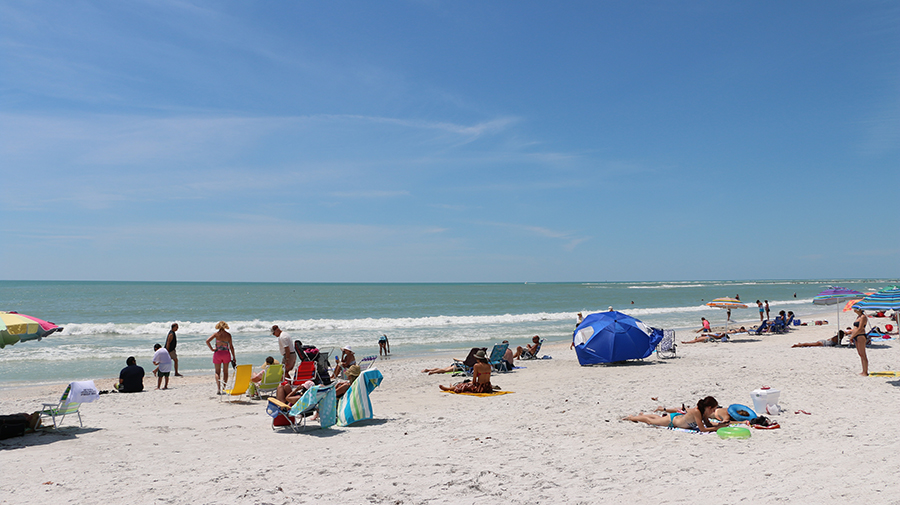 The sand at Lido Beach in Sarasota runs a close second to that at Siesta Beach. But the crowds here can be a bit thinner (though the word is getting out). Lido gets frequent praise from parents for its year-round lifeguards, easy access to clean restrooms, and above-average snack bar. "It's not junky concession food but is actually really well-done food," says Karla Gore, a mom of two and co-owner of SURFit USA (941-952-8245, surfitusa.com), which offers frequent paddleboard clinics for kids and adults at Lido Beach. "On Sundays it has lobster rolls that are really good."
Cool down after a day of sun and surf with a Pop Craft popsicle, available right at the beach. Or stroll to nearby St. Armands Circle and visit one of the many ice cream shops located in the shopping zone.
Nokomis Beach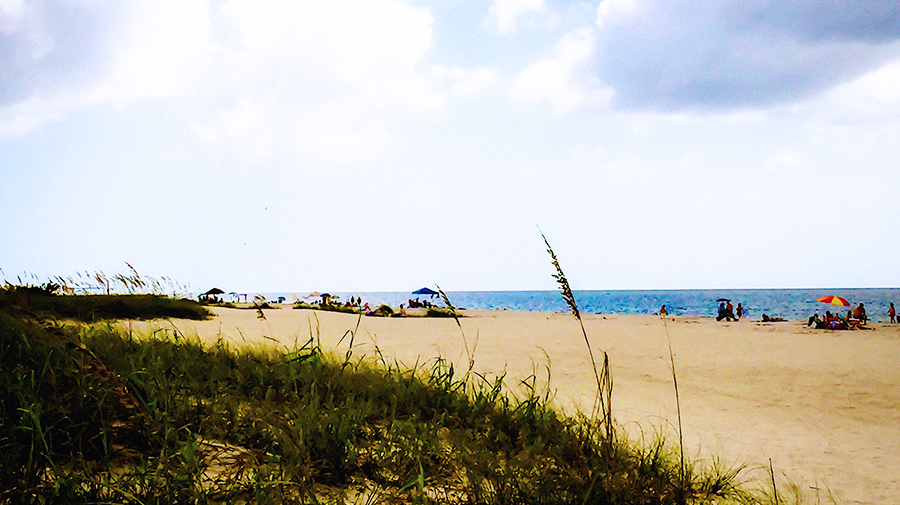 Farther south, Nokomis Beach on Casey Key draws families to its wide expanse of sand. Parking can be less difficult here than at other spots, and it's an easy stroll into the water without any drop-offs or other challenges for little ones. There's a boardwalk parallel to the beach, lifeguards on duty, covered picnic areas, and a small playground on the Intracoastal side.
"The fishing is usually good here," says Gore. "And you can walk and walk on Nokomis Beach. You can walk for an hour and still be walking down the beach."
Caspersen Beach and Manasota Beach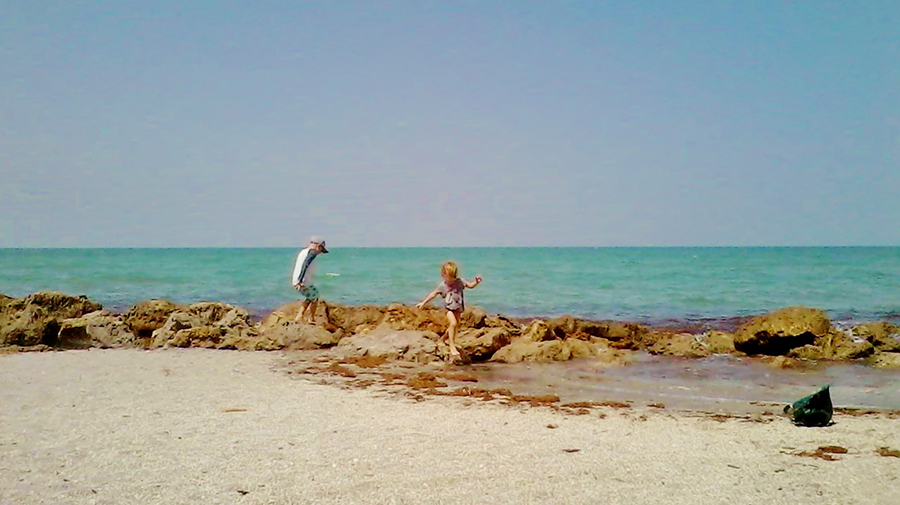 Parents also love the easy access and new, modern restrooms at Venice's Caspersen Beach and Englewood's Manasota Beach. Caspersen is known for being a great spot for shelling and shark-tooth hunting. But it doesn't have any lifeguards, and the beach can sometimes be on the small side due to erosion caused by storms and tidal changes. It's a good choice for families who prefer their beaches on the wild and natural end of the spectrum.
Laid-back Manasota Beach doesn't have a lot of bells and whistles. But what it lacks in beachside snack bars or playground areas, it makes up for in natural charm. It rates as another prime spot for unearthing cool shells and sharks' teeth, and there's plenty of space for sandcastle building or spirited games of Frisbee.
So slather on the sunscreen, grab some sand toys, and head out to one of these spots for a day of family fun in the sun.