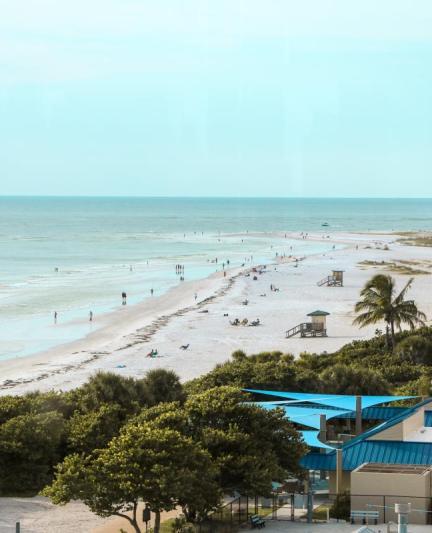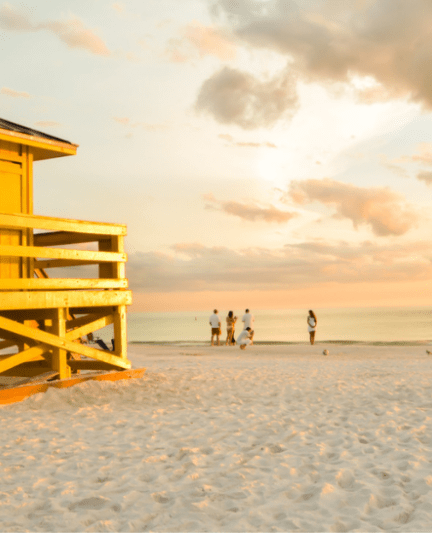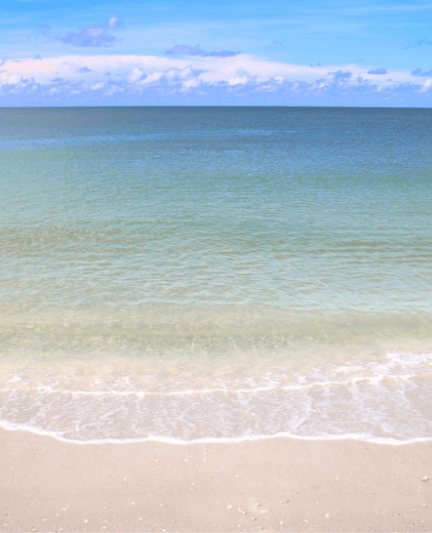 Keys to Sarasota's Keys
Unlock Sarasota County's many beautiful beaches and barrier islands–from Longboat Key down to Manasota Key
Whether you prefer fun in the sun on a crowded beach or the solitude of drifting off to sleep on a quiet one, Sarasota beaches and barrier islands have something for everyone. See which sands are calling your name.
Here is a list of the county's keys in order from north to south:
Longboat Key
The elusive Longboat Key is beloved by many and keeps even locals intrigued.
The narrow beach, bordered by the Gulf and Sarasota Bay, is mostly private, though there is limited public beach access. Visitors will love taking in the view of the luxurious, sprawling mansions lining much of the key, as well as the peaceful lull on the beach. Ideal for a nap, a long swim or a private picnic, Longboat is a true tropical island getaway.
A long day on the beach makes anyone hungry … though the beach is also ideal for walking off your dinner. Dine at Longboat Key's Euphemia Haye, Dry Dock Waterfront Grill, Harry's Continental Kitchens, or Chart House. The dining ranges from casual to upscale, so come in your beach clothes or stop off at your hotel to get dressed up for a quiet yet entertaining night out.
Lido Key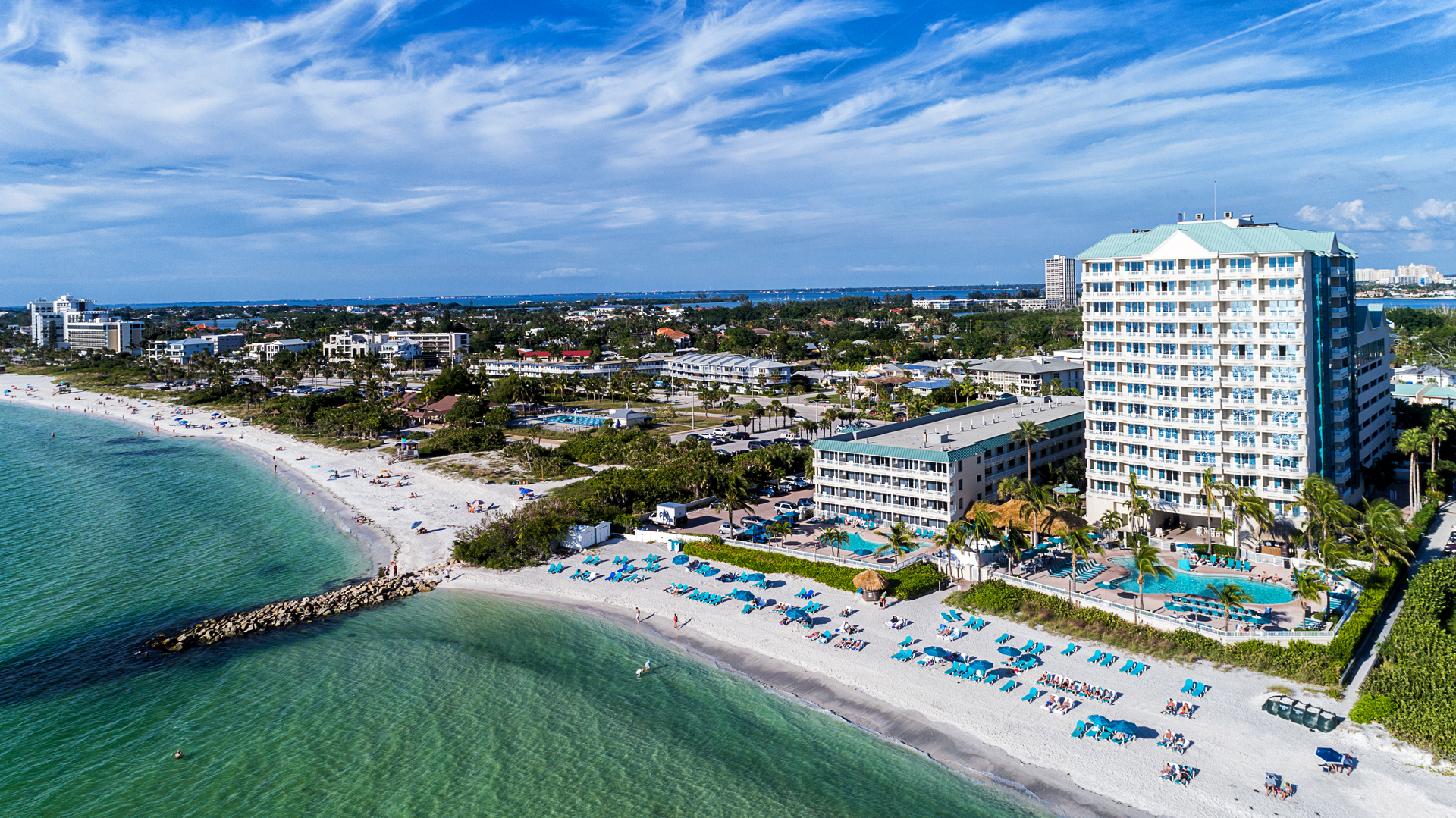 Lido is a favorite among locals for its slower pace and often secluded shores. It has a different vibe than Siesta—one that you'll pick up as soon as you arrive.
Lovely, understated condos line the beach and you'll usually find just a handful of people relaxing on its quiet sands. While it gets crowded for holidays and events, there are times when you may be the only one on the beach, especially in the evening.
Lido Beach has concession stands, a playground and cabana beach rentals.
North Lido Beach is incredibly private, but there are no lifeguards on duty, so watch out for yourself, as well as your family and friends. The privacy is unbeatable for taking in a sunset.
South Lido Park is lined with water and overlooks downtown Sarasota.
Before or after a walk on one of the relaxing beaches, shop and dine at nearby St. Armands Circle. Café L'Europe, Columbia Restaurant, Crab and Fin, Tommy Bahama's and Lynches are all favorites among locals. Grab some fudge from Kilwin's during your stroll.
If you're in the mood for a dip in non-salt waters, be sure to check out the Lido Pool.
Siesta Key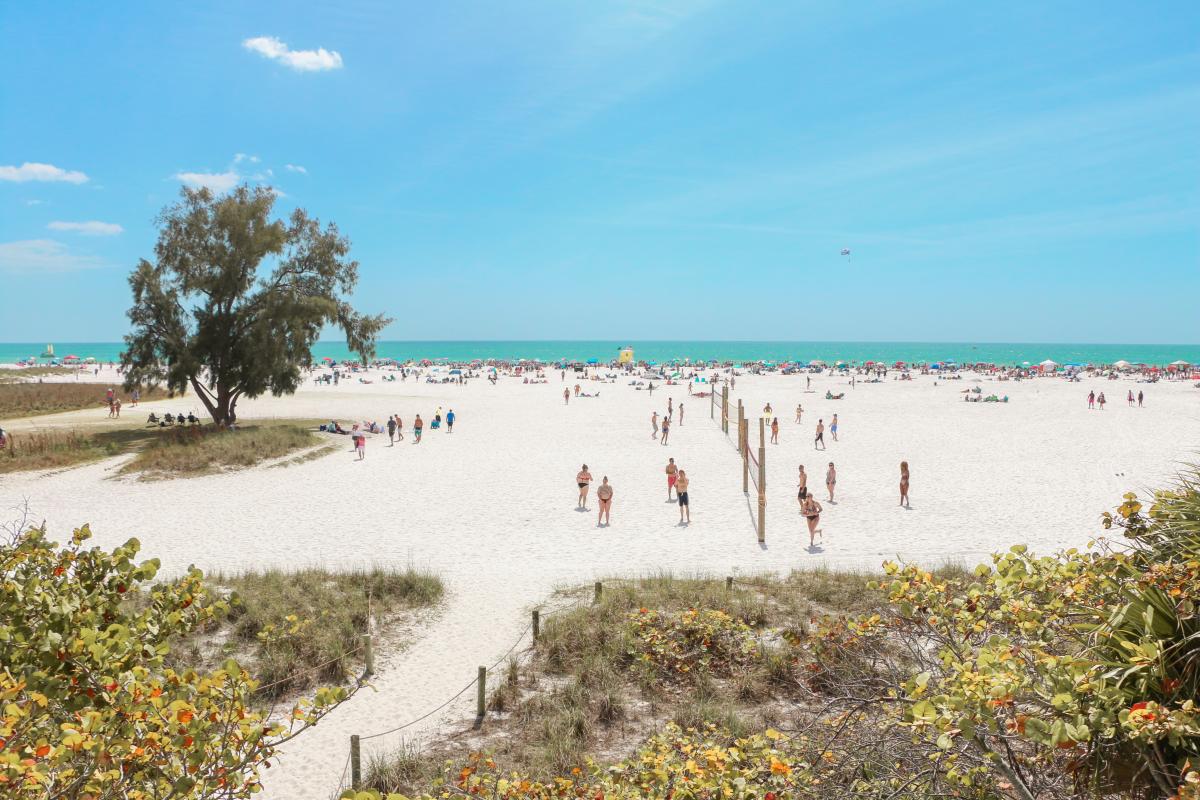 Its soft white sand is famous, but that's just one of the many draws of Siesta Key. Siesta Beach is consistently ranked among the best in the world. It won a Siesta Beach TripAdvisor Travelers' Choice Award for Best Beaches 2015 and 2014, and was designated as a Top 10 Family Beach by National Geographic Traveler. Earlier, In 2011, it hit the No. 1 spot on Dr. Beach's Top 10 beaches in the U.S.
In addition to the sand as soft and white as baby powder, the turquoise Gulf waters and unlimited amenities keep both tourists and locals coming back for more.
On Siesta Public Beach, visitors will find tennis courts, along with volleyball nets. When they're not tossing a Frisbee around, Sarasota teens and families are often challenging one another in a fun game of beach volleyball.
Children can build elaborate sand castles or entertain themselves in the shaded playground, where parents can keep an eye on things as they lunch at nearby picnic tables.
If you're in the mood for adventure, you can go parasailing; if you're looking for some exercise, you can take a jog in the soft sand or a swim in the warm Gulf waters. While Siesta Public Beach is often crowded, you can take a walk to a more secluded area and relax with a good book while soaking up the rays.
At nightfall, grab some goodies from nearby Siesta Market or Crescent Market and have a barbecue with family or friends by one of the grills in the picnicking area. Watch the breathtaking Siesta sunset or wander up to nearby Siesta Village for a drink at Siesta Key Oyster Bar, Daiquiri Deck or Blasé Café.
A must-do is the popular Drum Circle every Sunday night. Regular locals and visitors play drums, dance, perform and mingle as the sun sets over the water.
Crescent Beach has the same soft Siesta sand and spectacular view, but provides its visitors with some often-coveted peace and quiet. It is located just south of the public beach, so it is a short walk to your private escape. You'll find Point of Rocks at the beach's end—it is often called the non-private private beach for good reason.
Turtle Beach is at the southernmost end of the key. Families love Turtle Beach for its picnicking areas and playground, though fishing is popular nearby and boats often leave from the Turtle Marina (or dock there for lunch at Turtle's Restaurant or dinner at the beautiful Ophelia's on the Bay).
The Turtle Beach sands are different from those that you'll find on Siesta Public Beach and Crescent Beach—there are many more shells, which can be fun for collectors.
Casey Key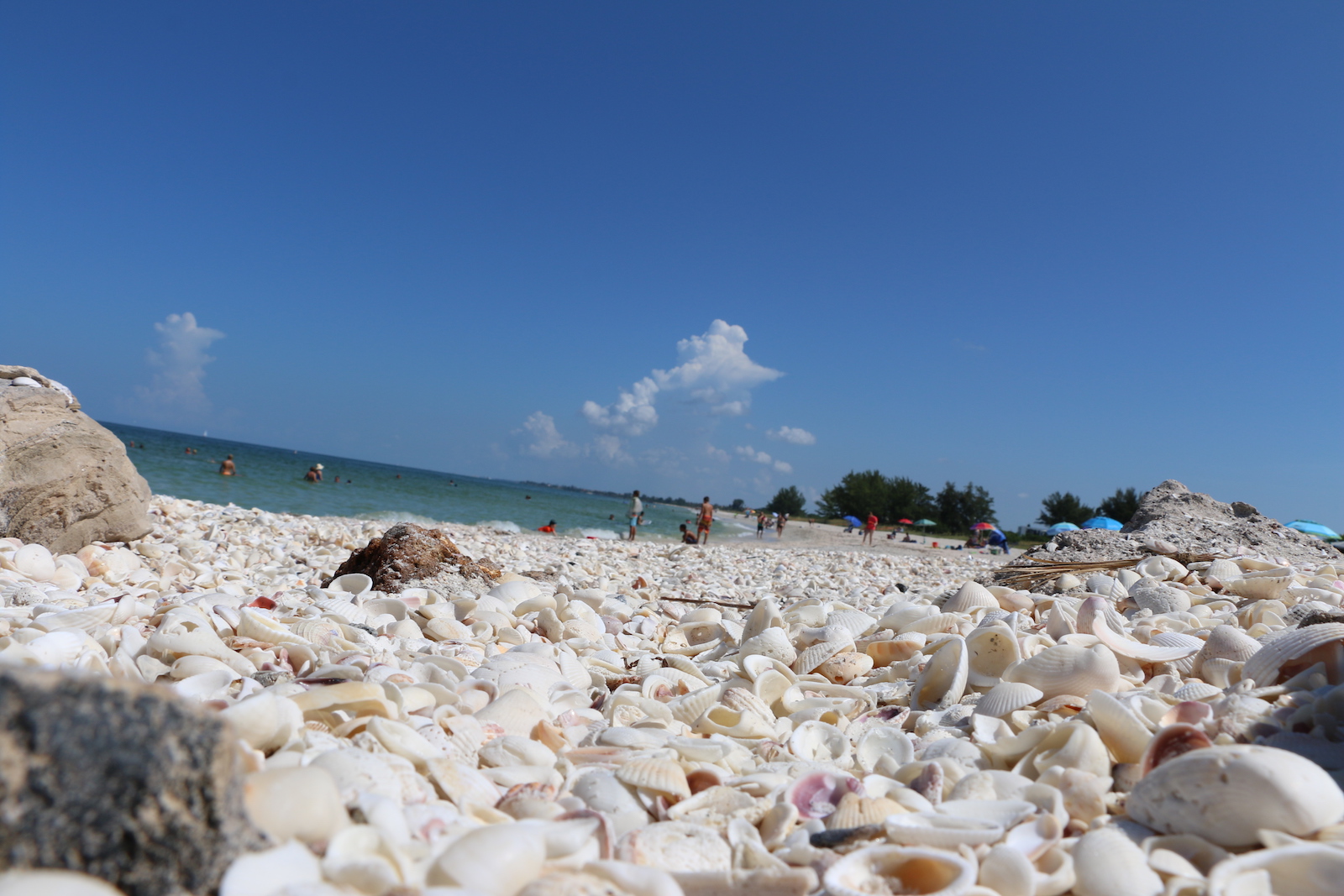 Casey Key is known for its privacy, olden-day Florida vibe and its most famous resident, author Stephen King. However, the beaches are also shining stars.
North Jetty Park has it all—a snack bar, lifeguards, fishing, horseshoe courts and a beautiful view.
Nokomis Beach has lifeguards and a snack bar, as well, in addition to boat ramps and dune walkovers.
Pop's Sunset Grill has waterfront dining ideal for soaking in all Casey Key has to offer.
Venice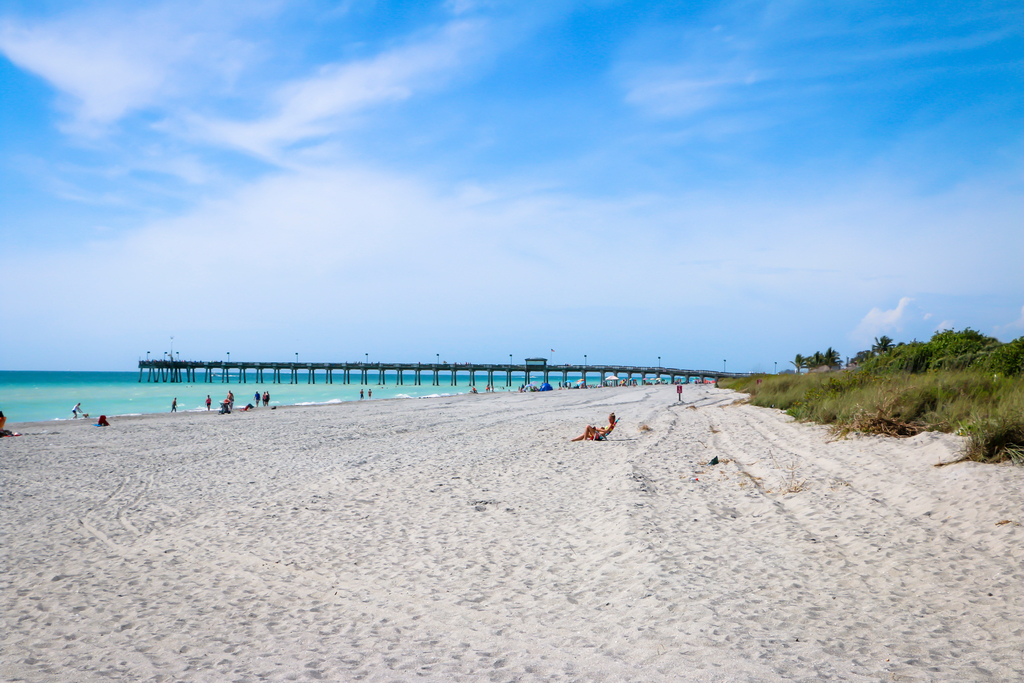 Venice Beach is world famous for the sharks' teeth you'll find along its shores. Divers love the beach for its coral reef, but visitors and locals alike enjoy the slower pace of South County, as well as the beautiful view.
Caspersen Beach is the longest beach in all of Sarasota County. It is perhaps the most secluded beach in the county; charming due to the fact that it is entirely natural and unaltered. You'll also find sharks' teeth on this beach—it is home to the annual Shark's Tooth Festival.
Brohard Paw Park is a dog-friendly beach—always popular among visitors toting their pets along. Dog drinking fountains, dog showers and leash posts are just a few of the amenities. Dogs can also roam free in the nearby beach area. It's fun for the owners, too.
Crow's Nest and Café Venice Restaurant and Wine Bar are delicious Venice restaurants to check out pre- or post-beach.
Manasota Key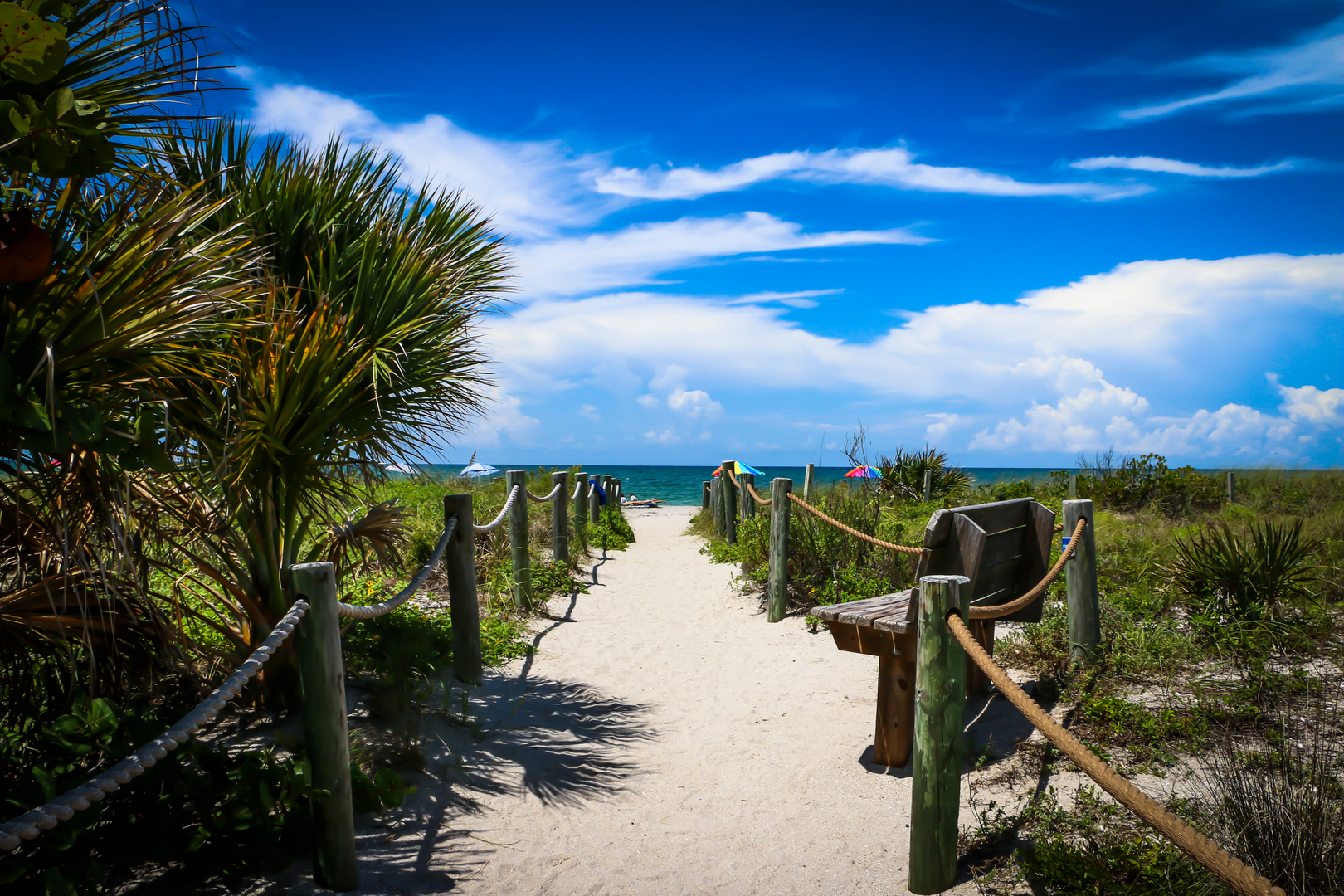 Manasota Beach is a gem—often deserted and incredibly beautiful. There is a boat ramp on the bay side, as well as picnic tables. It's the perfect place to get away.
Blind Pass Beach has a nature trail with dunes, so it's ideal for a walk on the beach. The quiet beach also has picnic tables.
Englewood Beach is the most popular on Manasota Key, so it lacks free parking, but it is still very affordable—just a quarter an hour during the day. There is a picnicking area, as well.
Stump Pass Beach is relatively unknown—on the southernmost end of Manasota, you'll find its frequently empty sands, beautiful view and old Florida feel.
Directions:
Longboat Key: From I-75, take Exit 210, go west on Fruitville Road, then head south on U.S. 41. Turn right at next stoplight, Gulfstream Ave. Cross over Ringling Causeway bridge to St. Armands Circle and turn right on Noth Boulevard of Presidents. Cross over drawbridge to Longboat Key.
Lido Key: From I-75, take Exit 210, go west on Fruitville Road; head south on U.S. 41. Turn right at the next stoplight, Gulfstream Avenue, and go over Ringling Bridge to St. Armands Circle. Get off circle when sign says Lido Beach. North Lido Beach is to the north and South Lido Beach is on the southern end.
Siesta Key: From I-75, take Exit 205, go west on Clark Road, cross U.S. 41 over the Stickney Point drawbridge to the traffic light. For Siesta Beach, head north; the beach is on the left. For Turtle Beach, head south; the beach is on the right.
Casey Key: From I-75, take Exit 200. Merge onto FL-681 and take the ramp onto U.S. 41. Turn left at Blackburn Point Road, left at Casey Key Road and right at Cutlass Bayou Road.
Venice: From I-75, take Exit 200. Merge onto FL-681 and make a right on U.S. 41. Continue straight on U.S. 41 and turn right on West Venice Avenue.
Manasota Key: From I-75, take Exit 191, go west on River Road, cross over U.S. 41 to State Road 776. Head south on 776 to Beach Road. Head west on Beach Road and go over drawbridge to an intersection—Englewood Beach is straight ahead. Stump Pass Beach can be accessed by walking south from Englewood Beach or by boat.