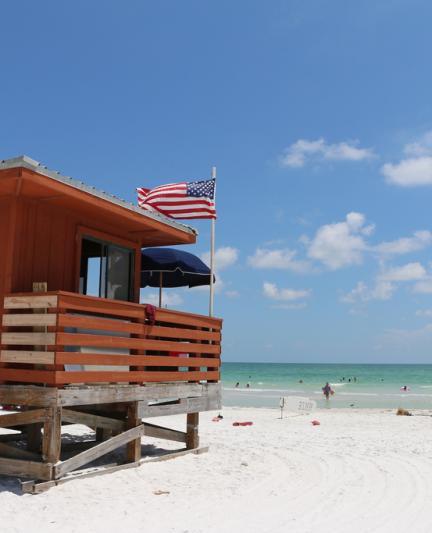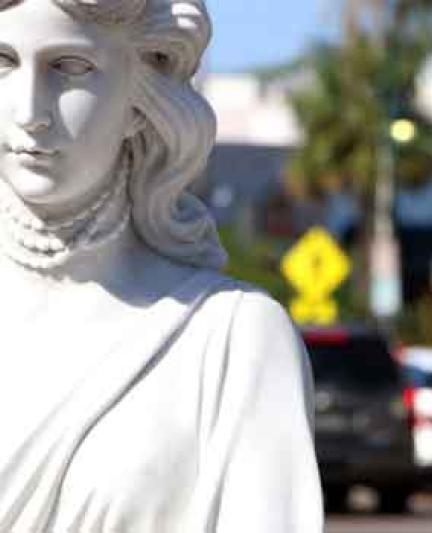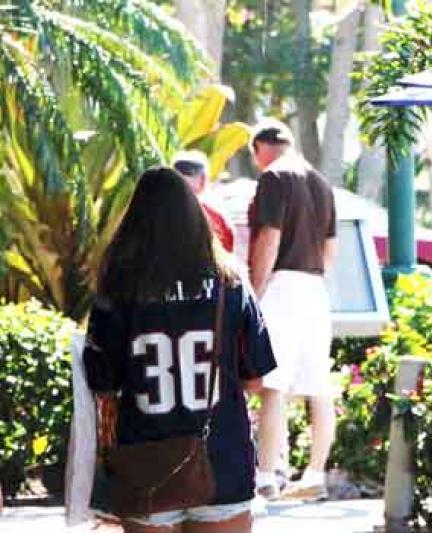 Shop, Dine and Play: Lido Key and St. Armands Circle
From retail therapy to wildlife viewing a entire weekend could be spent without ever leaving Lido Key. The district is a historic mark left by famed circus mogul John Ringling.
Retail therapy at St. Armands Circle, wildlife viewing, gourmet dining and Gulf-side relaxation collide on the keys of Lido and Longboat. Powdery sand beckons sunbathers to dig for seashells and sand dollars. The food is deliciously diverse — from the famous 1905 Salad at Columbia Restaurant to the renowned lobster bisque at the upscale Café L'Europe. Explore the mangroves in a nature preserve, and play in a family-friendly park. Learn about indigenous birds and rescued sea creatures. Shop for accessories and art at local boutiques, all while soaking up the city's circus history.
Dining
Lunch: The Old Salty Dog
Have lunch on City Island at The Old Salty Dog — an eatery that dates back nearly three decades. The restaurant combines the ambiance of the Florida Keys with a little British flair. We dare you to try the "Salty Dog" — a deep-fried quarter-pound hot dog.
Dinner: Café L'Europe
Dine in style at Café L'Europe, a gourmet destination at St. Armands Circle for more than four decades. The brandied duckling, potato-crusted grouper, chicken salad, and lobster bisque have never left the menu since it opened.
Parks
Ken Thompson Park
A waterfront park with boardwalks, mangroves, and tidal marsh restoration areas, Ken Thompson Park is a favored area for sailors. Boat access is available via a concrete ramp with six lanes and four docks. There is also a bait shop, a canoe and kayak launch, a fishing pier, and trails at the 92-acre locale.
Ted Sperling Park
Also known as South Lido Beach, Ted Sperling Park is located at the southern tip of Lido Key and has a tree canopy, lush vegetation, picnic tables, and a playground. The park is designed more for gathering and playing on land than for a full beach immersion, due to the swift current created by the convergence of four bodies of water.
Quick Point Nature Preserve
On the southeast end of Longboat Key is Quick Point Nature Preserve, which is rife with wetlands and mangroves that protect the shorelines and provide ecological benefits to Sarasota Bay. Visitors feel as if they are on a deserted island with small private beach coves.
Attractions
Save Our Seabirds
Save Our Seabirds is a wildlife conservation organization on Sarasota's City Island. Visitors will discover a diverse species of birds on-site and learn about their features. Volunteers of Save Our Seabirds receive more than 2,500 calls about distressed birds in the area each year. Birds that have been rescued but are unable to be returned to the wild are given permanent homes in the facility.
Mote Marine Laboratory & Aquarium
An independent marine research institution with world-class facilities, Mote Marine Laboratory & Aquarium is as much about scientific exploration as it is about drawing spectators. On-site is an aquarium with stingrays for petting, sharks, turtles, jellyfish, and seahorses, a touch tank with sea urchins and sea cucumbers, and even a themed diner.
Shopping
St. Armands Circle
Just steps away from Lido Beach is St. Armands Circle. When the sun descends into the Gulf of Mexico, beachgoers retreat from the sand and head to the Circle's hotspots for tropical cocktails, exquisite dinners, boutique shopping, and live acoustic island tunes. There is also a historical component to the Circle, with the "Ring of Fame," which was established in 1987 and is located at the central Circle Park.
Beaches
Longboat Key
Between the private homes and rentals that line Longboat Key, there are 12 public beach access points on Gulf of Mexico Drive (however, none have bathrooms, concessions or lifeguards). Seashells and sand dollars are often easy to spot on Longboat's beaches.
Lido Beach
About a half-mile southwest of St. Armands Circle in Sarasota, the main stretch of Lido Beach offers more than 3,000 feet of white sand and ample recreation areas. There is a gift shop, picnic tables, and a pool.