Best Waterfront Dining in Sarasota County
Sarasota and Venice have some great waterfront dining restaurants! Check out a list of our favorite places to eat on the water.
When the sunbathing hours draw to a sunset close, Sarasota County diners head to the bevy of beachfront or bayfront restaurants nearby for a sip and some sustenance. From the quiet shores of Longboat Key and the popular Lido Key Beach to the picturesque Sarasota Bayfront and Venice Beach Pier overlooking the Gulf of Mexico, there is no shortage of places to sit al fresco and cheers to the sights of Sarasota County.
Whether you enjoy fresh Gulf Coast seafood, elevated bar bites or upscale contemporary cuisine, Sarasota has a mix of restaurants that range from beach-casual to fine-dining. One thing they all have in common though is a fantastic water view of some sort.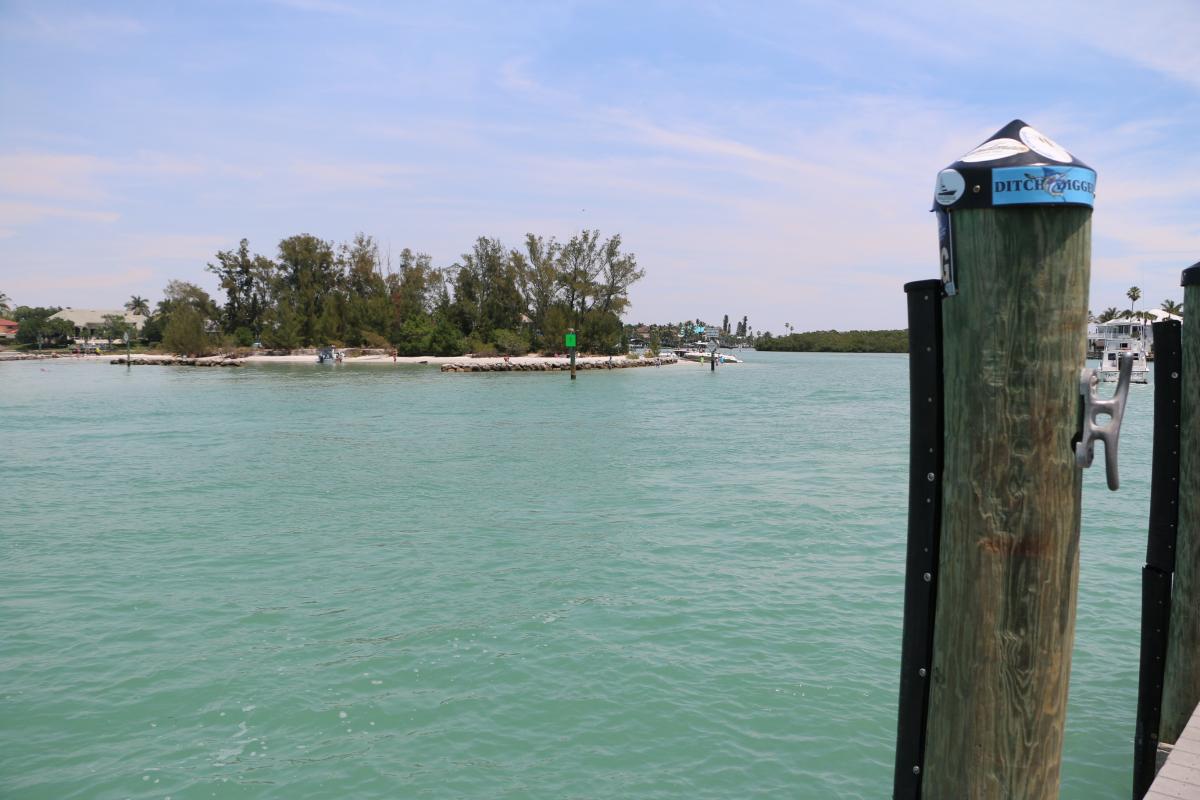 The Crow's Nest Restaurant, Tavern & Marina
The Crow's Nest Restaurant Tavern, & Marina has been a mainstay for four decades, overlooking a glistening marina along the Venice Inlet. Pull up the family boat and wander inside to imbibe tropical drinks and nosh on seafood entrées. The Famous Fish Sandwich has enticed patrons since 1976, the grilled Gulf red grouper is always a menu must, and the Pacific and North Atlantic oysters at the tavern's raw bar are the freshest of waterside culinary delights.
1968 Tarpon Center Dr, Venice, FL, 941-484-9551
Fins at Sharky's
Venice's posh upstairs restaurant, Fins at Sharky's, treats patrons to a view of the Venice Fishing Pier, a big-city coastal vibe and a menu packed with sophisticated fare. Fins is beloved for its premium steaks cooked to perfection in a high-grade Josper oven, as well as its handcrafted cocktails and coveted happy hour promotions.
1600 Harbor Dr S, Venice, FL, 941-999-3467
Chart House
Longboat Key's Chart House lets visitors dine on the terrace while lapping up an infused cocktail and a Sarasota Bay backdrop. The menu beckons guests to sample gourmet dishes like the seared golden grouper with Parmesan risotto, the miso-maple-glazed cobia, and the chilled lobster and shrimp spring rolls.
The Resort at Longboat Key, 201 Gulf of Mexico Dr, Longboat Key, FL, 941-383-5593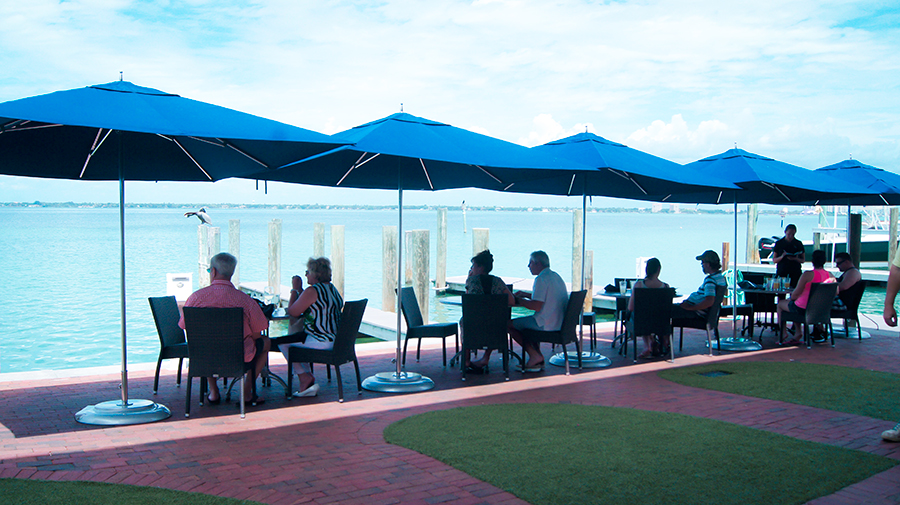 Dry Dock Waterfront Grill
Also on Longboat Key is Dry Dock Waterfront Grill, with its panoramic Sarasota Bay views from the second-story dining room. The domestic grouper sandwich on a kaiser roll is the house specialty, and the lobster bisque is as requested as the crab-and-corn chowder. Arrive by boat to Zwick's Channel at Marker 6 and kick back.
412 Gulf of Mexico Dr, Longboat Key, FL, 941-383-0102
The Old Salty Dog
The Old Salty Dog is as casual as it comes and a primo hotspot for flip-flop-wearing beachgoers. The menu is rich with standard pub food with a view—including platters of jerk-spiced Caribbean fish tacos, Fully Loaded Salty Dogs, traditional English fish and chips, oysters on the half shell, peel-and-eat shrimp plates and heaps of conch fritters.
City Island 1601B Ken Thompson Pkwy, Sarasota, FL, 941-388-4311

Ophelia's On the Bay
Siesta Key boasts Ophelia's on the Bay, which has been a classic dining landmark since 1988. Spoil the taste buds with a tender leg of duckling prepared with cardamom-spiced apples while soaking up the open-air patio views of Little Sarasota Bay. Finish off an otherworldly meal of fresh Gulf hog snapper with a dessert of white chocolate mousse.
9105 Midnight Pass Rd, Sarasota, FL, 941-349-2212
Marina Jack
One of the most popular waterfront dining locations in Sarasota and in the heart of downtown, there's always something going on at Marina Jack. Relax and enjoy exceptional steak, wine, seafood and pasta in the Marina Jack dining room, or enjoy the Patio Bar and Grill featuring a variety of appetizers, salads, soups and sandwiches.
2 Marina Plaza, Sarasota, FL, 941-365-4232

Jack Dusty at The Ritz-Carlton Sarasota
For an unparalleled cocktail experience, with a dash of waterside ambiance and elevated cuisine, the not-to-miss spot in Sarasota is Jack Dusty at The Ritz-Carlton Sarasota. The bartenders at this Sarasota Bay-side destination turn cocktail crafting into high art. Order the Sarasota cioppino with Gulf shrimp, scallops, clams, mussels and grouper, and ask the on-duty mixologist to whip up a signature "Sipper" libation.
1111 Ritz Carlton Dr, Sarasota, FL, 941-309-2266
Phillippi Creek Village Oyster Bar
Seek the creek and slurp down a healthy dose of oysters at Phillippi Creek Village Oyster Bar. This restaurant, named after the creek it rests on, features a tasty selection of seafood and fried favorites, such as Oyster Nachos, Fried Gator, Clam Strips, crab cake sandwiches, steamed pots, stone crab claws (seasonal) and much more.
5353 S Tamiami Trail, Sarasota, FL, 941-925-4444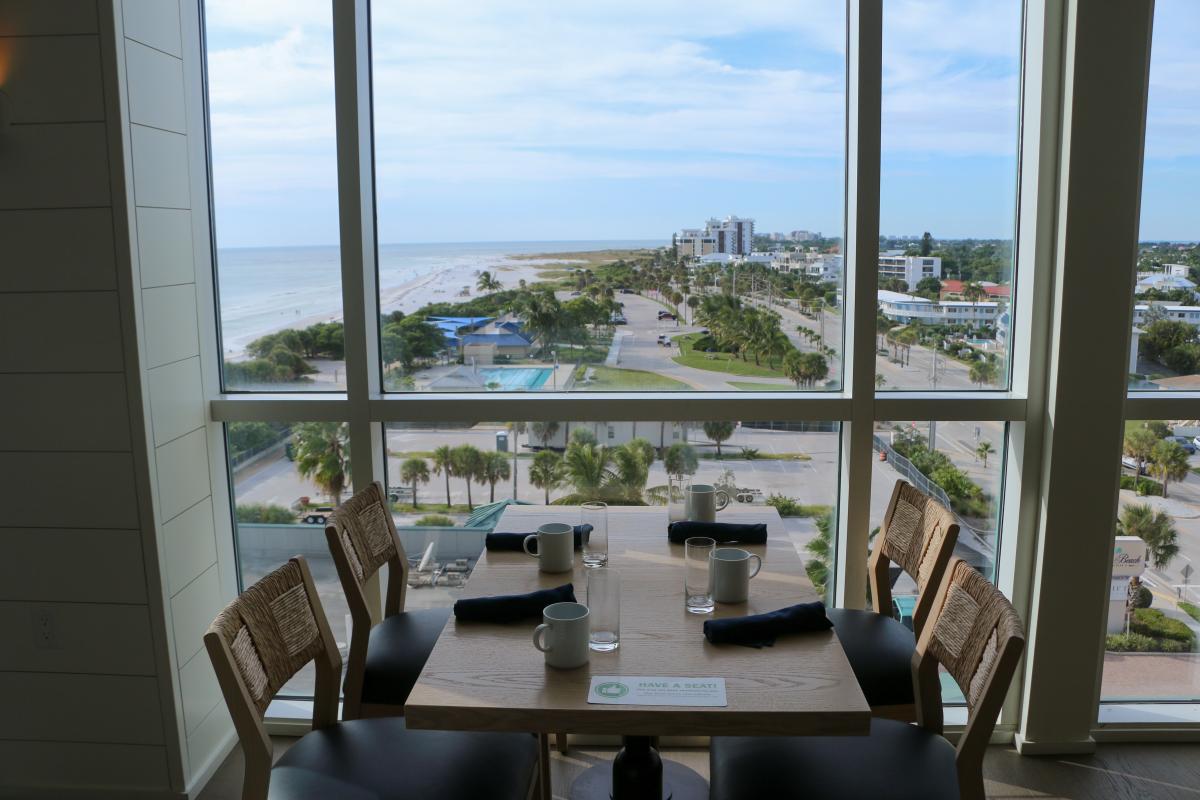 Drift Kitchen & Bar
Part of the Lido Beach Resort, Drift Kitchen & Bar is a great location to sip a cocktail and see the sunset over the Gulf Coast of Mexico. The restaurant specializes in "Gulf Coast cuisine" with a Caribbean flare, emphasizing fresh seafood. Savor dishes such as Tuna Poke or Macadamia Nut Encrusted Grouper.
Lido Beach Resort, 700 Benjamin Franklin Dr, Sarasota, FL, 941-388-2161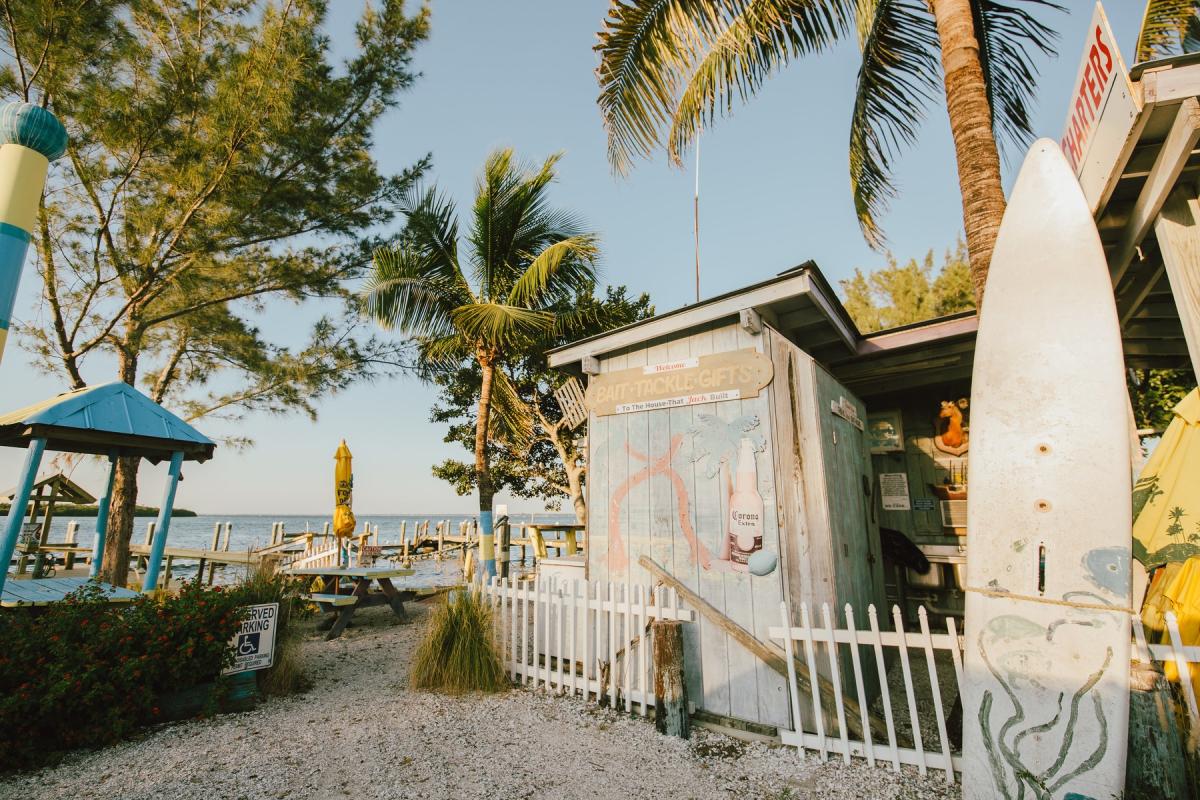 New Pass Grill and Bait Shop
Locals know New Pass Grill for it's excellent burgers, ice cream treats and more. This is an excellent location to stop by before a day of fishing, boating or touring Mote Aquarium and Save Our Seabirds. Fishermen can pick up live and frozen bait, rent equipment or even book a charter.
1505 Ken Thompson Pkwy, Sarasota, FL, 941-388-3050
Drink in the bayfront beauty that only Sarasota County can provide.
Want to learn more about things to do in Sarasota on Florida's Gulf Coast? Subscribe to our eNewsletter!