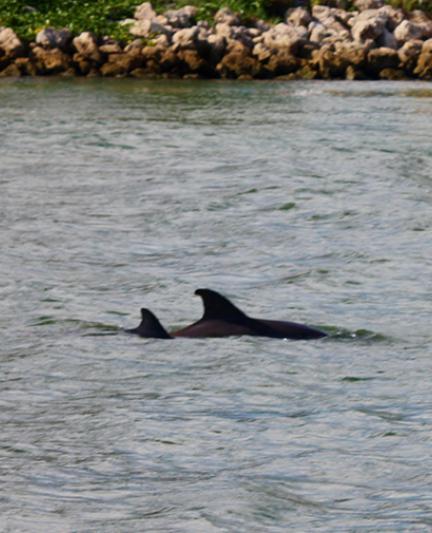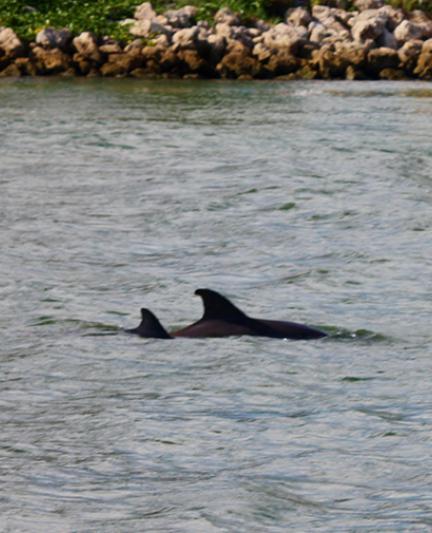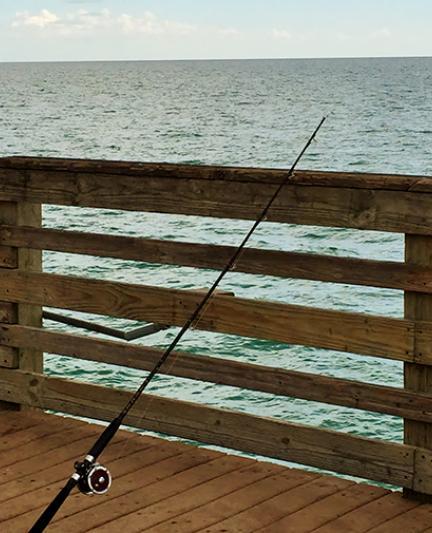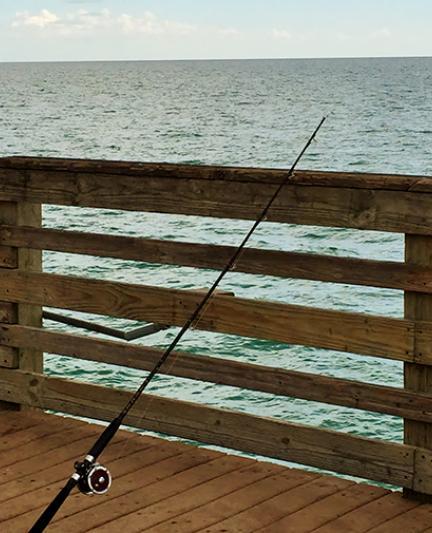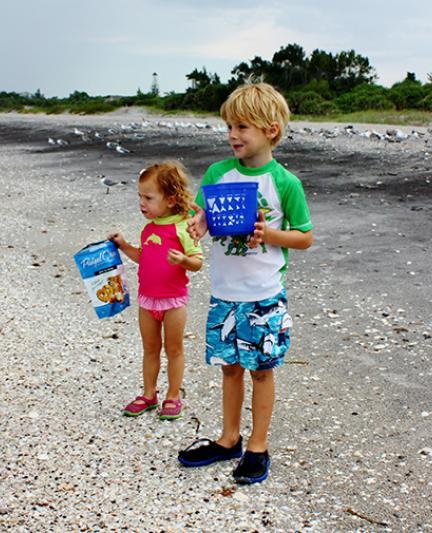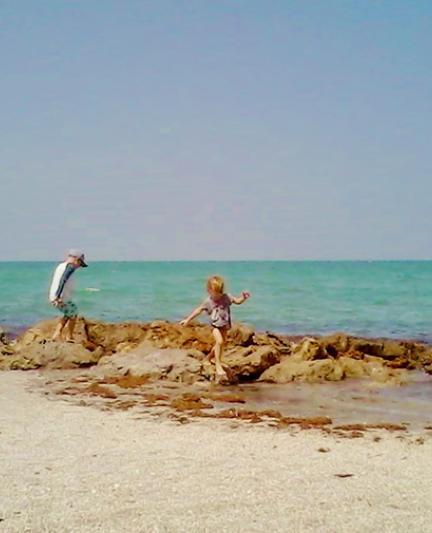 Megalodon-Size Fun in Venice Beach
Your family can search for more than just shark teeth in the Shark Tooth Capital of the World
At first glance, Venice Beach may not seem distinctly different from many of the others in the nearby area. Like Lido Key and Turtle Beach, the area boasts stunning turquoise waters and views galore.
The people visiting this area, however, seem to have something different about them. They walk with hunched backs and faces looking downward towards their feet rather than at the striking waters ahead. And while it may seem that they are missing looking at the best part of the beach, these beachgoers know what they're doing – shark tooth hunting.
Shark Tooth Capital of the World
Venice is the "Shark Tooth Capital of the World." As a result of the tides and land formation, sharks teeth appear in this strip in abundance. As minimalist beach packers, my family tends to go the classic route, the "walk slowly and look down" technique. But for those hoping to find as many teeth as possible in a small window of time, there are shark teeth sifters sold nearby. These are wire mesh with handles allowing pursuers to maximize their chances of success.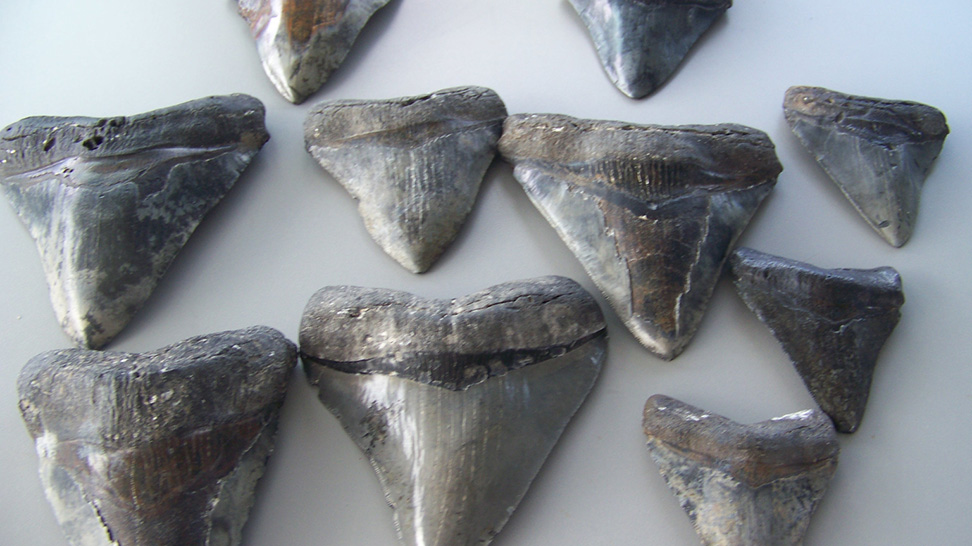 On our first trip to Venice Beach, we came home empty-handed, but another trip to Caspersen Beach yielded dozens of the tiny black teeth in less than a half hour. To me, the search is the fun part, but my three- and six-year olds much prefer to bring them home, wash them up, and try to identify from which shark each originated. With enthusiasm, they hope each is a Megalodon. If you're not familiar with this prehistoric shark, whose teeth have been found on Venice Beach, ask any Dinosaur Train-watching youngsters. They'll know.
Shopping for Shark Teeth (and more)
If your tooth hunting proved less successful as desired, take a stroll along West Venice Avenue where sharks teeth and shells galore are available for purchase. Shells of all types and in all forms abound, from lamps to jewelry to candleholders and curtains. Here you can find snake bracelets, smoked alligator, and tchotchkes galore. An alligator hand back stretcher had me particular creeped out; my boy found it hysterical.
Nana's A Children's Place always captivates my little ones. The pink costume dress in the store window was enough to stop my princess-obsessed three-year-old in her tracks, declaring "That's where I want to go!" Whether you're shopping for a scientist, artist, musician, puzzler, reader, or baby, the perfect goodie will be found in this store. My kids can also spend hours at Sea Pleasures and Treasures debating which souvenir sea animal to bring home. Sea star or star aztec? It's a tough decision.
The same goes for food. While plenty of options for dining reside on Venice Avenue, my kids favor The Soda Fountain, mainly for the decadent sundaes. And I can't blame them - it's the one time I don't make them decide between ice cream with either whipped cream or marshmallow topping. "Both?!" they incredulously ask me, as though it's a test. Here, they can have it all, with a cherry on top.
The Pier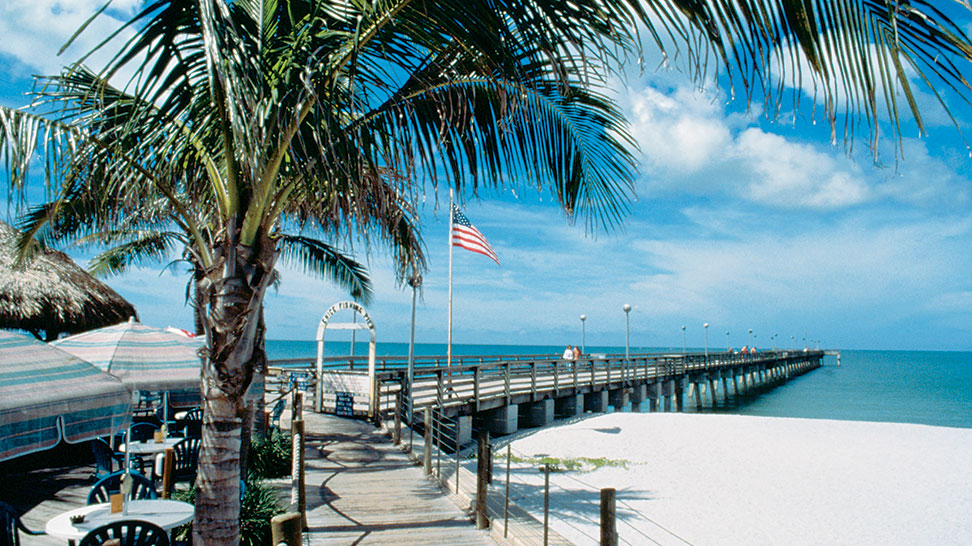 Believe it or not, there are times when my little ones just don't want to go to the beach. I can never quite comprehend such insanity, but kids can be kids. Which is the perfect time to visit the Venice Beach Pier. Located on the north end of Venice Beach, the Pier stretches out into the Gulf, providing panoramic views of the gorgeous beach. But instead of playing in the waves and building sandcastles, we are watching fishing ringside. Because of the varied depth of water as the pier progresses, a variety of fish can be caught, including mackerel, snook, ladyfish, and even sharks. For those interested in fishing themselves, Papa's Bait & Snack Shop lies in the center of the pier, selling shrimp, sardines, and squid.
At the end of the Pier is Sharky's on the Pier, a Venice staple. Inside, where it's gloriously air conditioned, its tropical- and shark-themed décor is the most perfect place for a game of I-Spy. You can't look anywhere without spying something notable, be it a shark's jaw or a giant tiki statue. The pufferfish and clown triggerfish tank is definitely a crowd pleaser. Outside, with Jimmy Buffet playing in your ears, a locally-brewed JDubs beer in hand, and the breeze from the Gulf blowing through the air, it's clear why Sharky's is a multi-time winner for best Florida Beach Bar.
Venice Jetty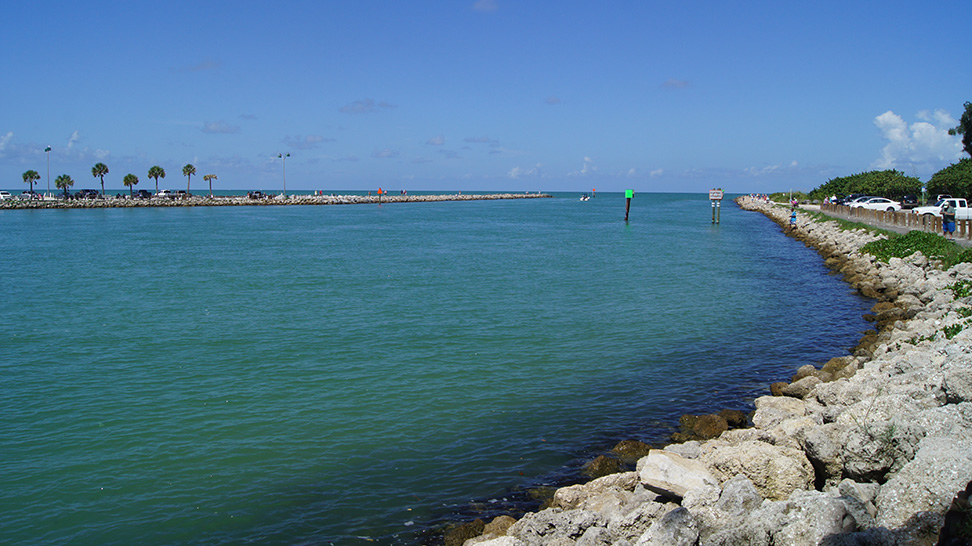 Northward from Sharky's is the Venice Jetty. Large rocks extend out into the Gulf, creating a safe walkway out into the waters, perfect for surfing, fishing, or simply watching the waters break into the boulders. I don't know about you, but I could watch people surf all day long. I think it's a dual respect for the beauty and challenge of the sport. Regardless, the jetties are the place for surfing in Venice.
Because of the formation of this area, fish are abundant, including grouper and snapper. My daughter was lucky enough to catch "a blueberry fish, bigger than a grouper or shark" Perhaps you will be as lucky. We were also fortunate enough to have a pod of dolphins frolicking between the two strips of rock.
Venice is "The Big Deal"
After we were finished sitting on the massive boulders, our fish were caught, the bait was gone, and the sun had gone down, my son turned to me and said, "You know, Mom. Sarasota really isn't the big deal. Venice is."