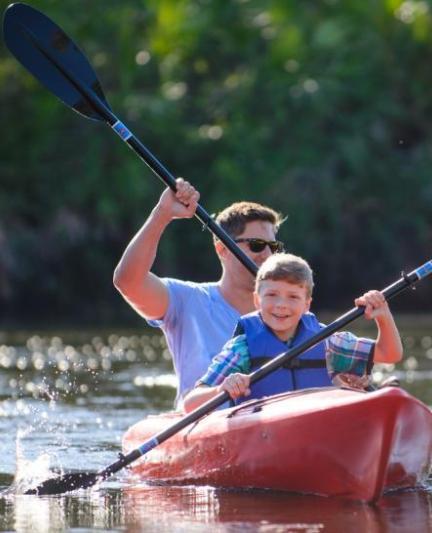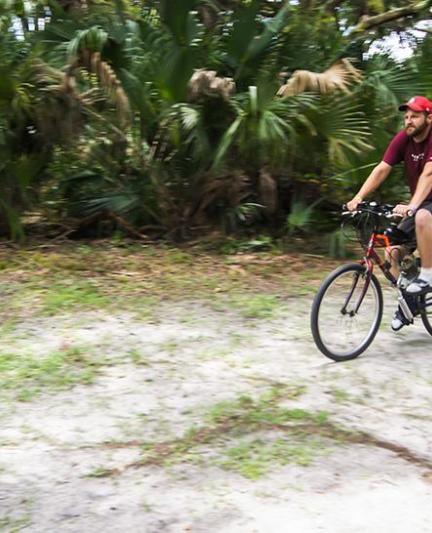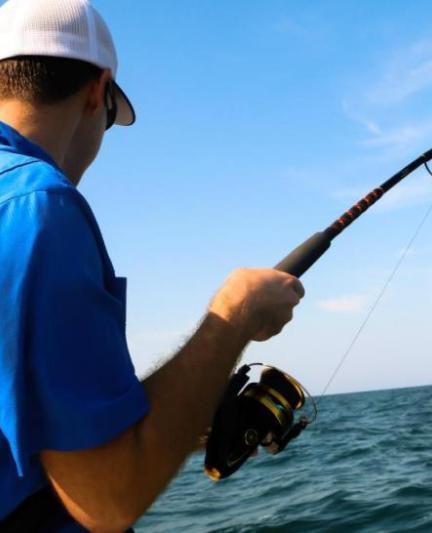 A Sportsman's Guide to Sarasota County
Exploring the Adventurous Side of Sarasota: An Outdoor Sporting Paradise
Welcome to Sarasota County, where pristine beaches meet lush nature preserves create a haven for outdoor enthusiasts and sports lovers alike. If you crave adventure, adrenaline and the thrill of exploring the great outdoors, you may need more than one trip to do it all here. Sarasota beckons sportsmen and sportswomen from every corner, every age and every skill level – promising unforgettable outdoor experiences for all to enjoy.
So pack your sense of adventure and get ready to dive into the endless possibilities awaiting you in this year-round paradise. From water sports that embrace the sparkling Gulf of Mexico to land-based pursuits that take you through Old Florida landscapes, this guide will lead you to some of the most exhilarating outdoor sports and experiences the area has to offer.
Board Riding
With miles of stunning coastline, Sarasota County is a boarding paradise. Whether you're a paddle pro or jumping on a board for the first time, Sarasota County's dozens of parks and beaches offer popular spots to get out on/in the water.
Many water lovers cruise around the blue bayfront and calm waterways on a stand-up paddleboard in search of feeding dolphins and admiring the real estate, while others grab a longboard or surfboard when there's a bit of a swell coming through the Gulf for some small wave riding at the Venice Jetties.
When the surf is flat, many kids head to the water's edge to skimboard on the wet sand where the shallow shoreline creates the perfect playground for skimming at any of the main public beaches – including Siesta Beach, Lido Beach, Nokomis Beach, Manasota Beach and more.
Shooting Range
For those with a passion for precision and marksmanship, Sarasota offers excellent local shooting ranges and facilities. Grab your shotgun (or rent one) and head to Knight Trail Park & Outdoor Shooting Complex in Nokomis where you can experience the thrill of breaking flying clay targets. Sarasota Trap, Skeet and Sporting Clays Club manages the trap and skeet area, where you can enjoy the scenic, green landscapes, state-of-the-art equipment and golf cart riding around the course.
There is also an outdoor pistol and rifle range here for shooters of all levels to practice their aim on cardboard targets. Whether you're a seasoned shooter or trying it for the first time, expert instructors are available to guide you through the fundamentals and ensure a safe and enjoyable experience.
Archery
Unleash more of your marksmanship by stepping into the world of ancient sports and testing your focus and accuracy with archery. Discover the joy of hitting the bullseye as you release your arrows amidst serene natural surroundings at Sarasota Archers. The Sarasota archery range welcomes both beginners and seasoned archers, providing all the necessary equipment, instruction and even weekly lessons to the open public (a $5 donation is requested, with a limited number of bows and arrows available for beginners).
Kayaking & Canoeing
Take a kayak or canoe and embark on an eco-adventure like no other as you paddle through these hidden tropical passageways. You can explore the enchanting mangrove tunnels just beyond the beaches in Ted Sperling Park or wind through the area's freshwater Blueway trails. More inland, you can camp out and paddle the county's state parks or utilize the many area boat ramps/kayak launches within the public parks and preserves. Vamo Road Park, Ken Thompson Park, Blackburn Point Park and Centennial Park and Boat Ramp are just to name a few spots to launch from.
Keep an eye out for native wildlife, including manatees, dolphins, turtles and a variety of fish and bird species. Many local operators offer kayak rentals and tours led by guides who know Sarasota's winding waterways best so you can have a paddle experience to remember.
Freshwater & Saltwater Fishing
For those with a passion for fishing, Sarasota County remains an angler's paradise – both inshore and offshore. Head out to the Gulf of Mexico or the Intracoastal Waterway for a day of deep-sea fishing or backcountry angling. The region is home to a diverse array of fish species – from snook, snapper and redfish to grouper, tuna and tarpon, ensuring that every fishing expedition is an unforgettable experience.
There are also plenty of inshore fishing holes/spots as well as fishing piers to cast a line from throughout the county. Bird Key Park, Nora Patterson Bay Island Park, Ken Thompson Park, Humpfries Park and Venice Fishing Pier are just a few favorite spots of locals.
Hire a local guide to ensure a fresh catch or rent fishing gear from a retailer and head out on your own. A fishing license is required for both Florida residents and visitors and can be purchased online or at a local outfitter (licenses are provided for you if you take a charter). You can also download the Fish|Hunt App on Apple or Android to renew, purchase and store your licenses, access sunrise/sunset and feed times, locate boat ramps, check seas and tide stations, access current regulations and more!
Hunting
Sarasota County's natural beauty extends beyond its picturesque beaches; it also encompasses a rich hunting tradition deeply rooted in the region's history. Aspiring hunters can explore the area's designated hunting grounds in Myakka State Forest and Orange Hammock WMA, which offer opportunities to hunt various game species in a responsible and sustainable manner. From deer, turkey and wild hogs to migratory birds, like waterfowl and small game, like quail, hunters can experience the thrill of the chase amidst Florida's wilderness.
Florida residents and visitors need a Florida hunting license (unless they are exempt) – issued online by the Florida Fish and Wildlife Conservation Commission. Some local sporting goods stores and bait shops are also agents where you can purchase a license for an additional $.50 fee. For this year's season dates, hunting zones, species and bag limits, visit here. For more hunting regulations and requirements, find more information here.
Biking & Off-Roading
If you prefer exploring on land, switch gears to cycle the many paved and unpaved trails for a wheel good time. The Legacy Trail, for instance, is a 10.7-mile paved trail that takes you through scenic landscapes and neighborhoods on two wheels – including parks, nature reserves and back roads. For more off-road biking, head out east for a number of dirt trails you can adventure in Myakka River State Park and Myakka State Forest. North Port is home to nine miles of primitive, challenging mountain biking trails that hug the canopy-covered Myakkahatchee Creek.
And for some motorsport renegades, Arcadia Peace River Campground offers areas for ATVing/4-wheeling along the scenic river. Whether you're an avid biker or just looking for a leisurely ride, the county offers both relaxing and picturesque paths to cruise as well as the more rugged, wooded trails to traverse.
Horseback Riding
Saddle up for a serene horseback ride through the picturesque Myakka River State Park or Myakkahatchee Creek Environmental Park. As you traverse scenic trails on horseback, immerse yourself in an Old Florida nature experience and unspoiled wilderness in both these forested parks. You can also catch glimpses of native wildlife in one of the top spots in the county for equestrian adventures: Deer Prairie Creek Preserve offers guided trail rides from October through May.
Birding & Wildlife Viewing
Sarasota County has some of the best birding hotspots in Florida. As a rest stop for migratory birds with bountiful lands, the Celery Fields remains a bird-watching and recreation paradise –also the home of the Sarasota Audubon Visitor & Nature Center, an eco-friendly building with bird and butterfly gardens.
There's always something new to be seen through the binocular lens of Sarasota County's many natural hidden gems. Hundreds of species of birds and native Florida wildlife teem in our protected public lands – including Jelks Preserve, Rothenbach Park, Quick Point Nature Preserve, Sleeping Turtles Preserve, Lemon Bay Park and so many more.
Snorkeling & Diving
Dive into the crystal-clear waters of Sarasota County and uncover an underwater wonderland. Snorkeling and diving opportunities abound, allowing you to encounter vibrant marine life, soft-sand bottoms and crystal-blue waters. You can snorkel right off the beach to spot small fish and hunt for sea shells or head offshore on a boat to one of Lido Key's or Longboat Key's many sandbars to find sand dollars or head south to Caspersen Beach in Venice to unearth sharks' teeth by snorkel.
Alternatively, take a free dive or scuba class at one of the local dive shops here. Or if certified already, rent the gear and head out on a charter/boat excursion off the Gulf Coast for an underwater voyage to remember.