Where to Kayak in Sarasota
Grab your paddle and head to one of these five tranquil waterways.
From Manasota Key to Lakewood Ranch, the Sarasota area teems with aquatic natural beauty – and one of the best ways to experience it is from the seat of a kayak. Here are some of the best places to go kayaking in and around Sarasota.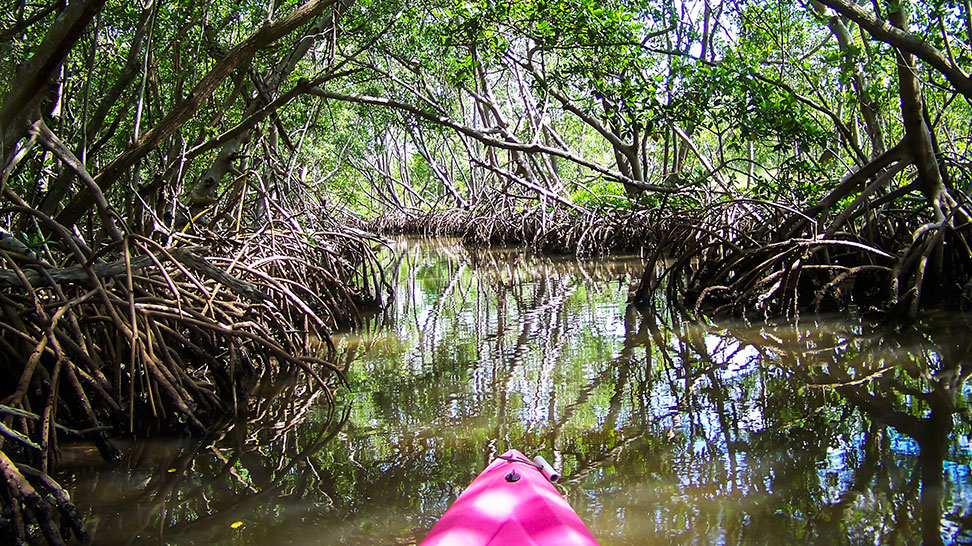 South Lido Mangrove Tunnels
This spot is world-renowned for its labyrinth of low, narrow tunnels through a vast mangrove forest teeming with aquatic birds, fish, crabs and other marine life. The route takes roughly an hour (if not less), during which you'll get amazing vistas of Bird Key as well as the downtown Sarasota skyline. Given how popular this experience is, plenty of tour operators lead paddles here, especially on weekends. If you have your own kayak and want to explore in solitude, go during the week. Learn more about South Lido Beach.
2201 Ben Franklin Dr., Sarasota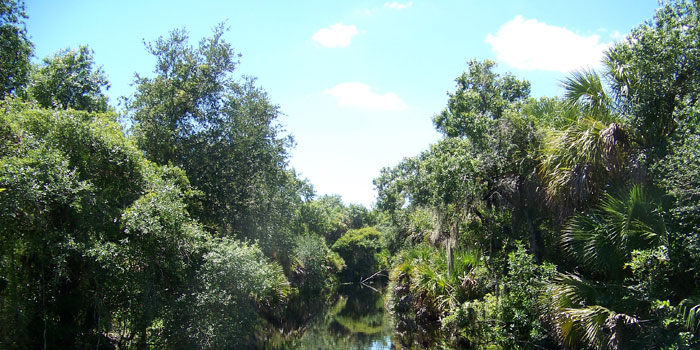 South Creek Trail, Oscar Scherer State Park
A true oasis in the heart of Osprey, this park is a haven for wildlife and native plants – and it's home to South Creek, a tranquil paddling trail that takes around 90 minutes. You'll launch from a primitive picnic site outfitted with ADA-compliant fixtures. Rentals are available on site, and there are regular guided paddles you can join and learn all about the park's flora and fauna. Learn more about Oscar Scherer State Park.
1843 S. Tamiami Tr., Osprey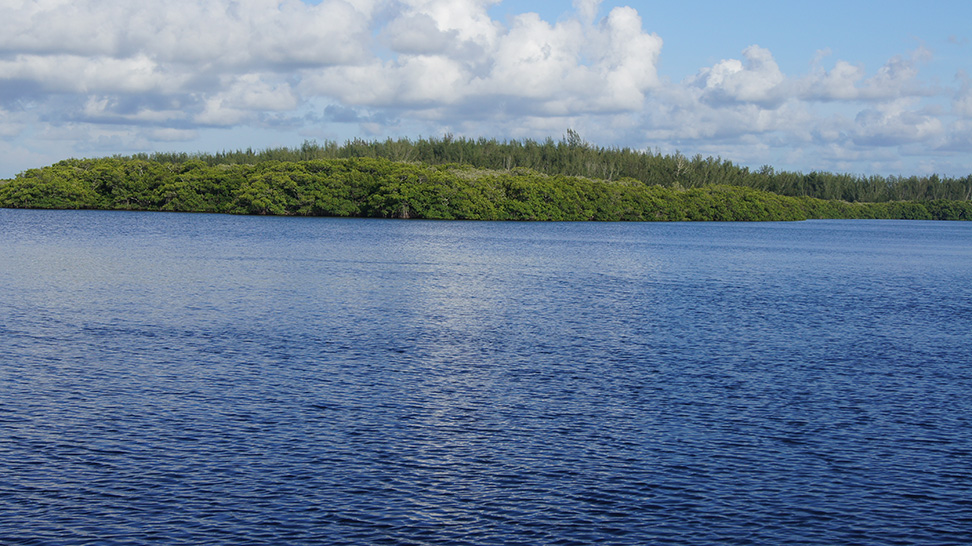 Jim Neville Marine Preserve
East of Midnight Pass, this small island in Little Sarasota Bay is popular with boaters and paddlers alike. It's a thriving cluster of mangroves that's home to aquatic birds, fish and other local life. Go at high tide to avoid running aground. Learn more about Jim Neville Marine Preserve.
Little Sarasota Bay, Sarasota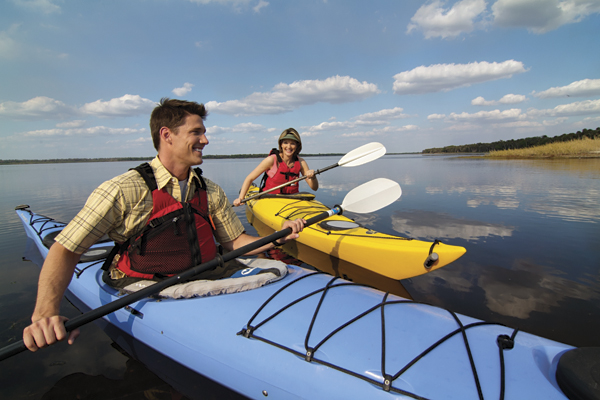 Myakka River State Park
One of Florida's oldest state parks, this vibrant natural area features miles of river to explore. From the seat of your kayak, you'll spy vistas of hammocks, wetlands, prairies and other critical habitat for aquatic birds, not to mention deer, wild turkeys and other animals. Learn more about Myakka River State Park.
13208 State Road 72, Sarasota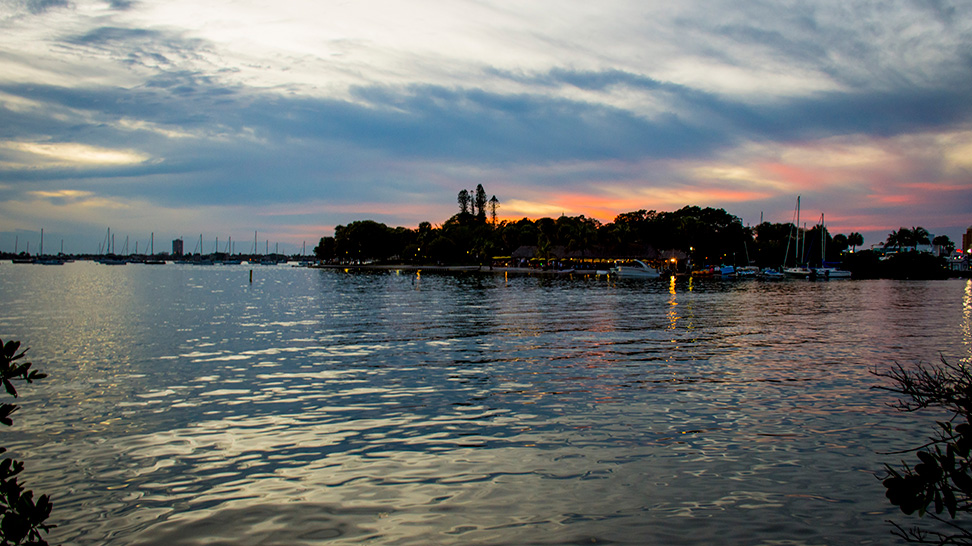 Bayfront Park
Last but definitely not least, Bayfront Park is the perfect spot to get larger-than-life views of downtown Sarasota and all the activity along the waterfront. Paddle along the shoreline, or trek along the Ringling Causeway to explore the waterfront park on the west side of the bridge. When you're done with your paddle, replenish with food and beverage at O'Leary's or another laid-back downtown restaurant. Learn more about Bayfront Park.
5 Bayfront Dr., Sarasota
Sarasota Kayak Rentals
No kayak? No problem. Sarasota kayak outfitters have you covered. We recommend renting your kayak and paddling gear from Happy Paddler Kayak Tours & EcoVentures or Kayaking SRQ Tours & Rentals. Both offer guided tours led by guides who know Sarasota's waterways best.