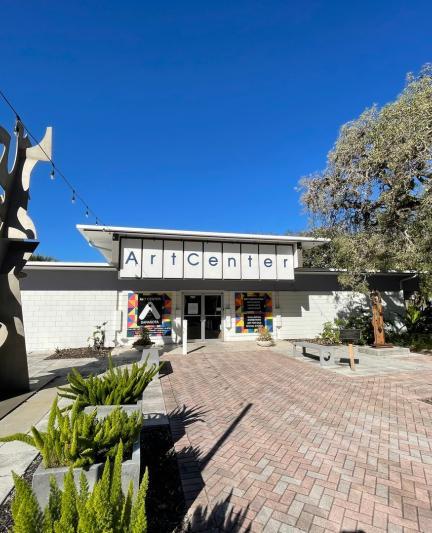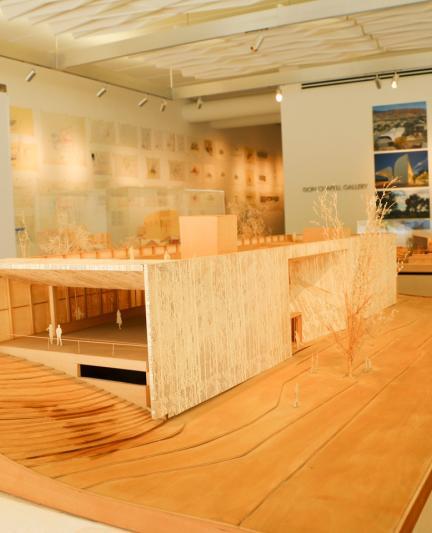 Seven Modern Art Galleries Not To Pass Up
Revel in these cutting-edge galleries featuring various mixed mediums on display for the modern art-goer.
Art enthusiast or not, a trip to Sarasota or Venice is not complete without a stop into one of the dozens of art galleries in the area. Robust cities of profound arts and innovative artists, there are almost as many galleries as there are restaurants per capita in the area for the visual art enthusiast to enjoy in between their meals. Check out these seven fun and modern art centers/galleries of Sarasota County—ranging from college campuses and luxury hotels, to award-winning prints from an esteemed nature photographer and sensibilities from architectural legacies.
Four curated galleries exhibiting local, regional, and international artists, Art Center Sarasota is free and open to the public Mon-Sat, 10am-5pm. Find on the outskirts of Downtown Sarasota, Art Center Sarasota engages the Sarasota community through pop-up exhibitions and contemporary works designed to inspire and challenge the viewer. The large atrium gallery is dedicated to showcasing the Sarasota and region's talented artists in juried competitions. New exhibitions are on view every six weeks. Art Center Sarasota also hosts international and local teaching artists to enrich Sarasota's cultural diversity.
In the heart of Historic Downtown Venice, step into Venice Art Center, a host of 12 unique exhibits annually. Its in-house galleries include: Pat Buster Gallery, where every month, a new and innovative show with free admission is available to the public to view cutting-edge art; the Altman-Vogt Gallery, offering the best local artists to display their works throughout the year; the Sales Gallery, which features the Gift Shop with work of more than 100 professional local artists and displays of mixed media—including jewelry, ceramics, paintings and much more. Venice Art Center also encompasses satellite galleries—located within the Inn at the Beach and inside Venice Theatre. The center also has 55 talented instructors that offer 550 adult and children's classes and workshops annually.
Visit Arts Advocates Gallery to enjoy an eclectic collection of Sarasota Art Colony artworks created by renowned painters and sculptors from the 1930s to the 1970s. During this time frame, Sarasota was a thriving art colony—recognized nationally for the celebrated painters and sculptors who had homes and studios in the area. These energetic artists came from across the U.S. and had a significant impact on the local art scene, representing major styles and trends of 20th-century art. Arts Advovates' collection can be seen at Van Wezel Performing Arts Hall, as well as its newly-opened exhibit space, the Arts Advocates Gallery, displaying 25 works from an unparalleled collection of Sarasota Art Colony paintings and sculptures and Florida Highwaymen artworks. The gallery is open every Saturday from 2pm-4pm with free docent tours at 3pm (no appointment required). The balance of the artwork is still on display at the Van Wezel.
​World-renowned nature photographer and preservationist Clyde Butcher houses his 2,000-square-foot darkroom in an industrial park in Venice. Processing large-scale black-and-white photographs of untouched Florida wilderness, Butcher's work highlights the eerie yet captivating natural ecosystems of primitive Florida. Visitors can view these award-winning, limited edition B&W photos at the Clyde Butcher Venice Gallery and Studio, Tuesday through Friday, 10am-4:30pm. Call for weekend appointments.
Located in the restored Scott Building on South Orange Avenue, the Center for Architecture Sarasota (one of Architecture Sarasota's legacy organizations) restored and transformed the building into a museum-quality gallery and a lecture hall with state-of-the-art presentation technologies, as well as a design studio and office space. The building, now known as The McCulloch Pavilion, is an award-winning one-story commercial structure with a flat roof and open floor plan featuring the architectural legacies and masters in the Sarasota School of Architecture. Its rotating exhibitions, shop and reading room are available by appointment only. Lectures, walking tours and programs are also hosted throughout the year.
For art aficionados looking for a place to stay in Downtown Sarasota, you'll be pleasantly surprised to find out that the luxury Art Ovation Hotel actually features an interactive art gallery of renowned artists' exhibitions and their original collection. Exhibitions are located right in the hotel's lobby next to the chic bar and cocktail lounge area. The gallery rotates quarterly, open to the public along with guests.
MADE BY offers an assortment of one-of-a-kind and limited edition works for sale by Ringling College of Art + Design students and alumni. The college's esteemed visual arts program is always welcoming in new art and artists, and the site is ever-changing on a weekly basis. Find unique gift ideas and original artwork ranging all different mediums and styles. The gallery is located on the Ringling campus and hours run Monday through Friday, 9:30am-4:30pm.