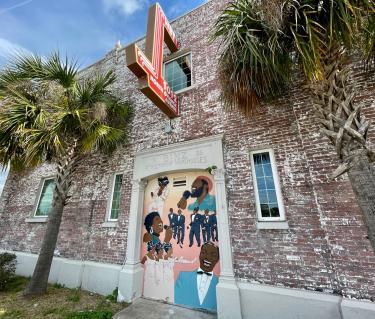 Sarasota County Murals
Discover public art murals featuring local artists
As you explore the streets of Sarasota County, you cannot help but feel you are surrounded by art. Art helps us share our thoughts, ideas and visions that we may not be able to articulate with words. When you look at a mural, you are looking at art. You are actively listening to the message of that artist, their dreams, and how they see the world.
Murals are public art. Not only do they beautify cities but they also build a sense of community by giving local artists a place where they can tell a story and by increasing the foot traffic in those locations. They are accessible to everyone at any time and inspire communities to share a sense of belonging, pride, and identity.
Many cities around the world have created mural programs with the goal of increasing tourism by making certain locations more attractive for tourists and residents alike. With Sarasota being a city built on arts, we couldn't be happier to promote murals, showcase our local artists and their incredible artwork around the city, while bringing beautiful color to everyone's day.
Below are some of the art murals that you can see in Sarasota County featuring local artists or check out DowntownSarasotaStreetArt.com.
1.
Paint Sarasota With Love
1945 Fruitville Road, Sarasota
Artist: Matt Myers
This mural celebrating the centennial of the Chamber portrays significant influencers in Sarasota's history including Charles and John Ringling, Bertha Palmer, A.B Edwards, Emma E. Booker, Owen Burns, and more.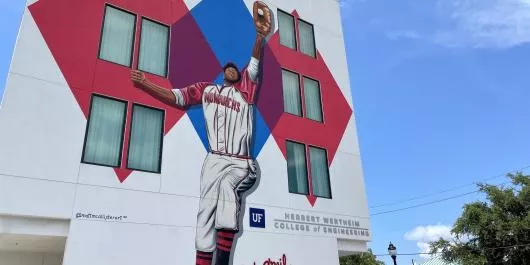 1468 Blvd of the Arts, Sarasota
Artist: Matt McAllister
O'Neil is celebrated for being the first African American coach in Major League Baseball and one of the most talented first basemen in Negro League history. This mural highlights his legacy and serves as a reminder of his efforts in seeking equality in baseball for African Americans.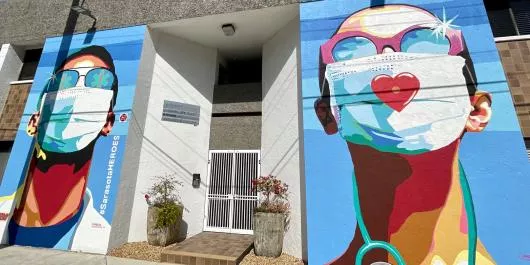 1717 Second Street, Sarasota
Artist: Karen Chandler
Local artist Karen Chandler painted this mural, Sarasota Heroes, featuring nurses in her vibrant style to honor the healthcare workers fighting on the frontlines of Covid-19.
4.
Paint Sarasota With Love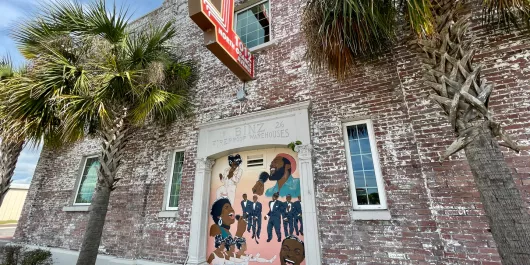 1012 North Orange, Sarasota
Artist: Simone Corbert
Simoné who was born and raised in Sarasota believes that arts have been able to unite people of different backgrounds and bring them together. Her mural painted on the West Coast Black Theatre Troupe building shares the same message of hope to find strength in our differences.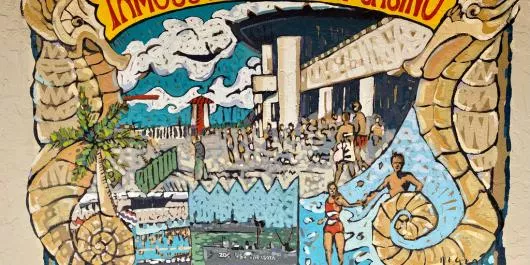 400 Benjamin Franklin Drive, Sarasota
Artist: Tim Jaeger
Tim, who has a studio in Saraosta, designed these murals to represent the history of Lido Key with the Lido Beach wade-in protests and Lido Casino. Artists from the Ringling College of Art and Design led a group of Sarasota residents to help paint the murals.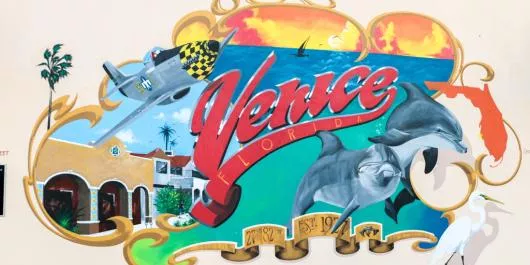 Nassau Street, Venice
Artist: David Lee
David wanted to capture the spirit of Venice in this wall mural. Everything depicted in the mural has significance starting with the scroll reminiscent of circus posters as Venice was the winter home to the circus from 1960 to 1992.
7.
Swing Out Into the World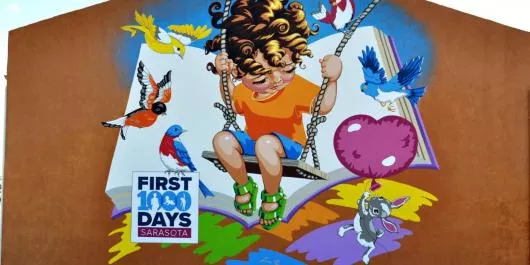 14212 Tamiami Trail, North Port
Artist: Laura Pommier
Recognizing the lifelong development of a child's early years, this mural by local artist, Laura Pommier, depicts a small child, storybook and birds. This piece was commissioned by First 1000 Days and is inspired by "The Basics" early learning principles.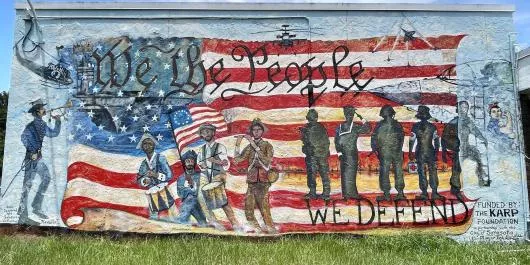 124 S Tuttle Ave, Sarasota
Artist: Danielle Glaysher
"This artwork was a collaboration between my vision and that of the Veterans of this VFW; their stance, patriotism and point of view were considered in the creation of this mural, and it was my honor to serve and honor them with my gifts and talents."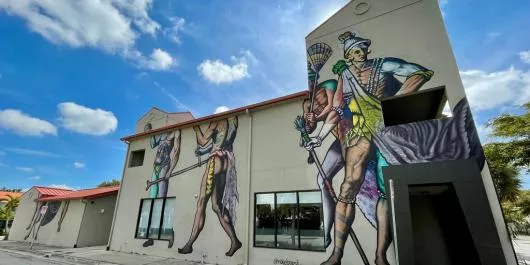 650 Central Ave, Sarasota
Artist: Richie Brasil
Sarasota resident Richie Brasil painted this mural in the Rosemary District as a tribute to the Native American inhabitants of the area.
10.
Daughters of Hamadryas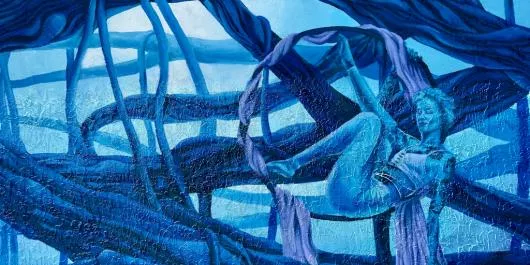 1542 Fruitville Road, Sarasota
Artist: Danielle Dygert
Danielle painted this mural as a love note to the city. Her and her sisters spent years playing in the banyan trees at The Ringling and this painting hopes to pull you out of reality into a new sense of place.