Sarasota Winters Mean Alfresco Art & Music
Get outdoors this January with a handful of festivals, markets and events!
With cooler temps, the busy holiday season behind us and the days getting longer once again, enjoy slower-paced weekends filled with art, music and relaxation. Good times are ahead this January in Sarasota, as many areas will be celebrating outdoors with artisan shopping, local food and lively performances.
Sarasota Winter Fine Art Festival
Whether you are an art collector, in need of some new artwork for your home or merely wish to support local artists, head to Downtown Sarasota in J.D. Hamel Park (at Gulfstream and Main Street) on January 7-8, 2023. The annual Sarasota Winter Fine Art Festival has grown to become one of the most powerful and successful fine art festivals in Florida and ranks among the nation's top fine art shows. Watch as the artwork brought to Sarasota by the local, regional and national artisans transforms the bayfront into an extraordinary outdoor gallery of original handmade art. Various mediums include painting, sculpture, jewelry, photography, glass, ceramics, fiber and wearable art, mixed-media, woodworking and more.
The 9th Annual Sarasota Winter Fine Art Festival is open Saturday and Sunday, 10am-5pm. Admission is free to the public.
Sarasota Seafood & Music Festival
Time to get back outdoors and enjoy a weekend full of great food and live music. On January 27-29, 2023, also in J.D. Hamel Park, catch the 7th annual Sarasota Seafood & Music Festival. Seafood meals are cooked fresh onsite, where you can select from a diversity of side dishes, alcoholic and non-alcoholic drinks and desserts. The final "seasoning" to the event is a marketplace of arts and crafts (e.g., painting, jewelry, ceramics, woodworking) along with gourmet food items and specialty products. Enjoy shopping during the breaks between all the local band performances!
Fun, food and festivities begin Friday evening, 4pm–10pm, continuing Saturday, 11am–10pm and Sunday, 11am–6pm. Admission is free to the public.
St. Armands Circle Art Festival
The 20th annual St. Armand's Circle Art Festival will once again take place at the iconic St. Armands Circle with gallery-style booths filled with every medium of fine art. The popular outdoor event takes place along South Boulevard of Presidents and inside the Circle, featuring national and local artists displaying their fine works in a prestigious show encompassing life-sized sculpture, fine jewelry, striking works of art and hand-crafted apparel and decor. Whether your passions run to sparkling jewels and one-of-a-kind paintings, exquisitely crafted glasswork or an art deco sculpture, you are sure to find a treasure or two.
This two-day event is free to the public and takes place on Saturday, January 28 and Sunday, January 29, 10am–5pm on both days.
Sundays at The Bay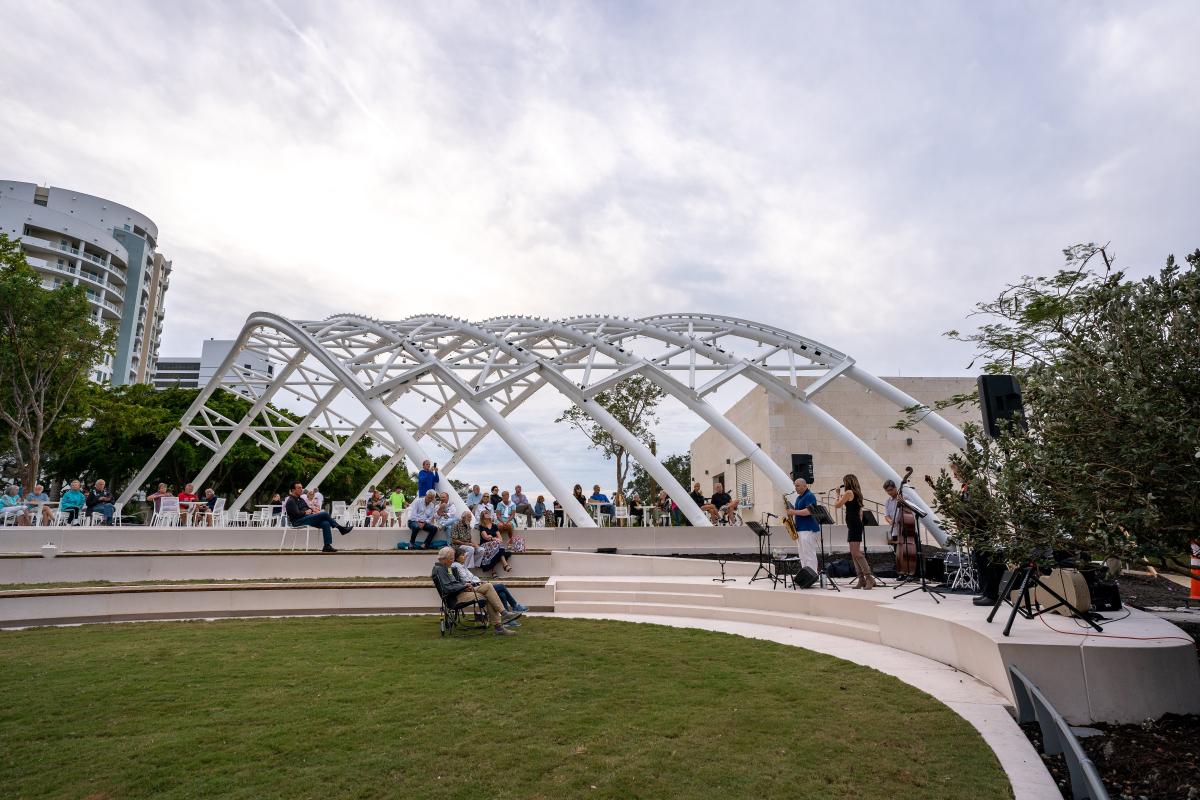 Grab a beach/lawn chair or blanket and head down to The Bay Park for its new Sundays at The Bay, a free weekly music and performance program, from 4:30–5:30pm. Hosted at The Oval on the north side of the Municipal Auditorium, experience a new local artist each week, from jazz and marimbas to guitar and gospel. Kids can play on the newly-finished playground while the adults can kick back and relax to some fresh air and alfresco tunes for a little Sunday fun day session.
Check out The Bay Park's calendar online for upcoming bands and artists playing and to register your attendance.
Ranch Nite Wednesdays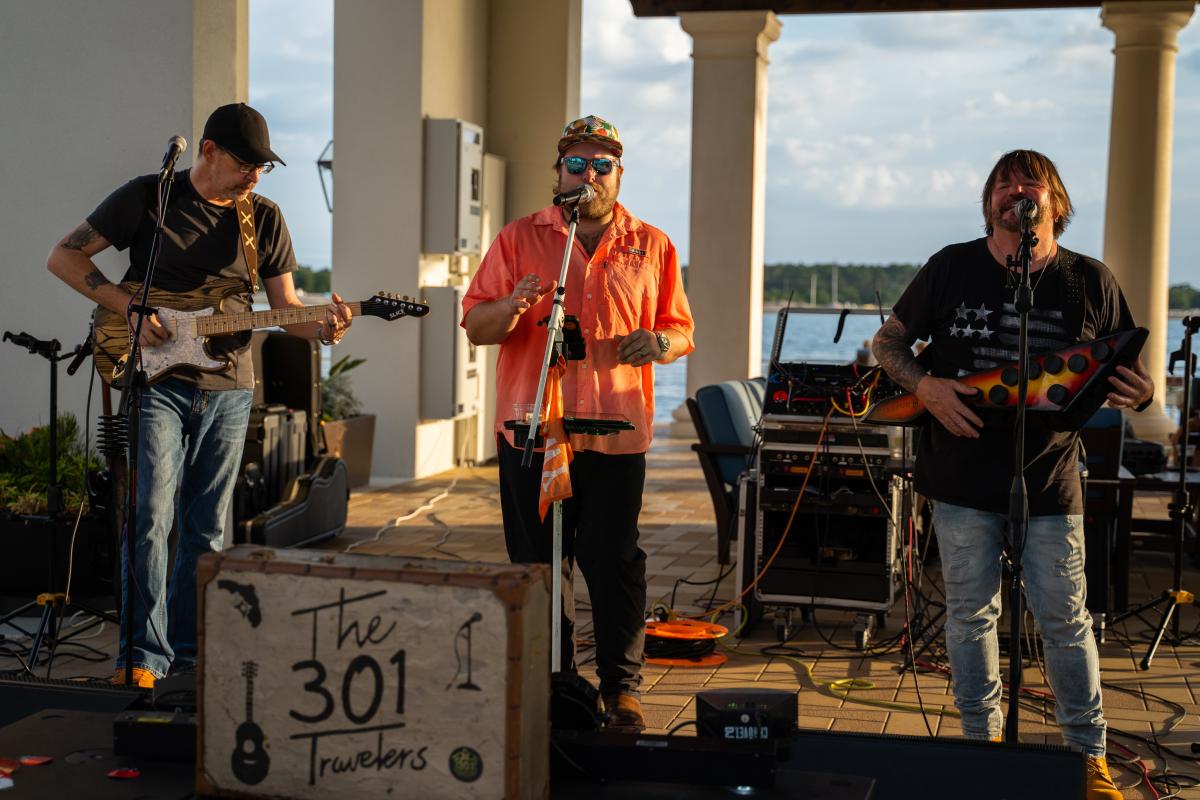 At the newest town center in Lakewood Ranch is getting the family and friends together for Ranch Nite Wednesdays, every Wednesday evening, from 6pm–9pm at Waterside Place (Lakefront Drive). The community event includes new food trucks each week, weekly live music from local bands and artists, a night market weekly with rotating vendors, a mobile bar and the largest recreational cornhole league in the nation.
This event is free to the public and only runs in season till May.
Venice Fine Arts & Craft Festival
The sought-after Fine Arts & Craft Festival is back for its 31st annual showing at Venice Airport Festival Grounds. Over 85 artists will be in attendance, along with a whole lineup of live music to provide a soundtrack to the event which will also have plenty of beer and wine, classic cars on display, local food trucks and a children's play area.
The event takes place on Saturday, January 15, 9am–6pm, and Sunday, January 15, 10am–4pm. Pre-admission tickets are only $3 through January 13. Otherwise, tickets at the gate are $5.
'Seeing the Invisible' at Selby Gardens
Experience cutting-edge digital art amid one of the largest waterfront preserves showcasing native Florida plants and active archaeology that is interpreted for and open to the public! Seeing the Invisible at Selby Gardens' Historic Spanish Point features monumental artworks created with augmented-reality technology by more than a dozen leading contemporary artists, including Ai Weiwei and El Anatsui. Forging new links between botanical gardens located in diverse biomes around the globe, the exhibition fosters collaboration between artists and audiences – highlighting the power of art to connect people around the world. Visitors engage with the exhibition via an app designed for the exhibition downloadable to smartphones and tablets.
'Seeing the Invisible' has been extended at the Historic Spanish Point campus for a second season, through September 2023, and is on view daily from 10 am–5 pm. You can purchase tickets online in advance or onsite.