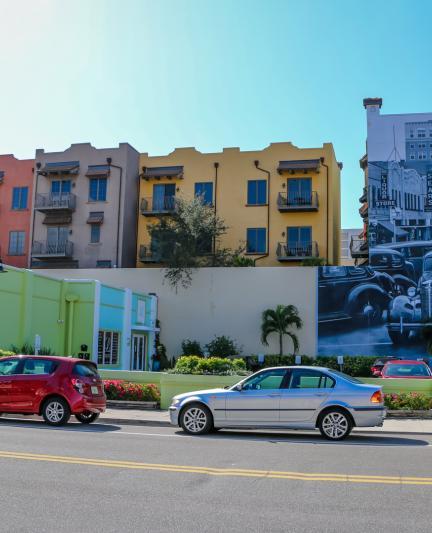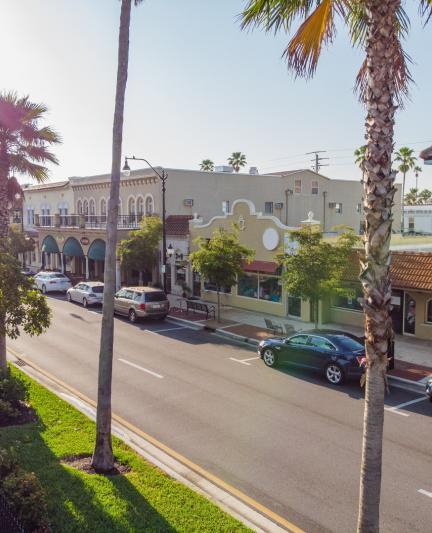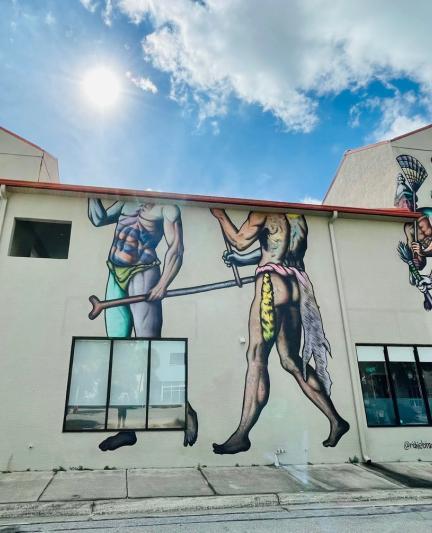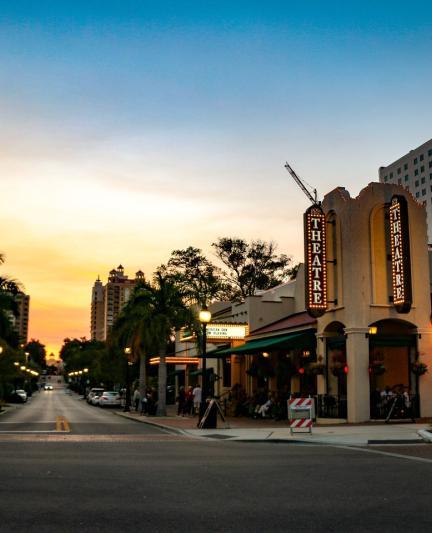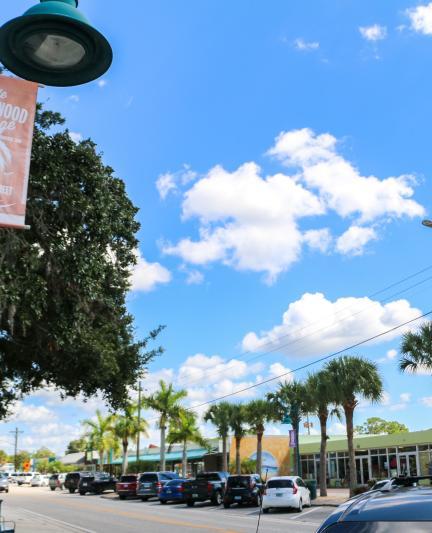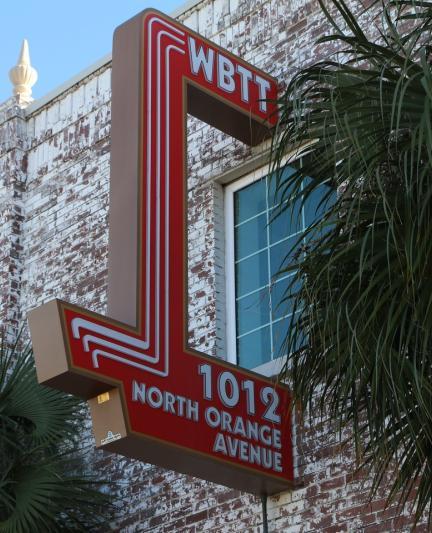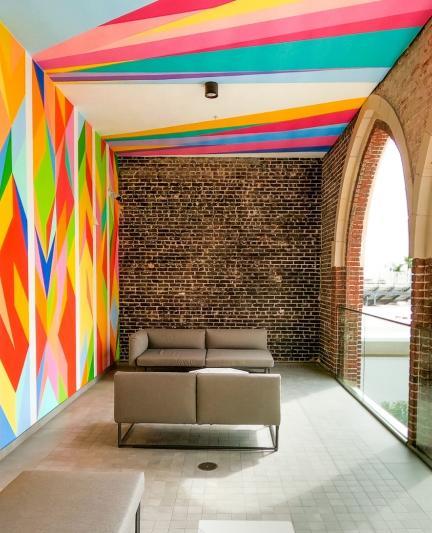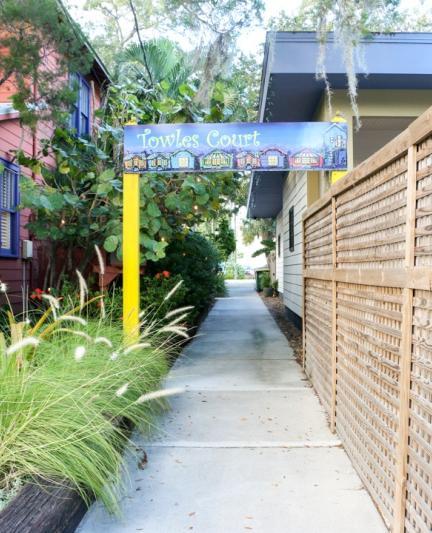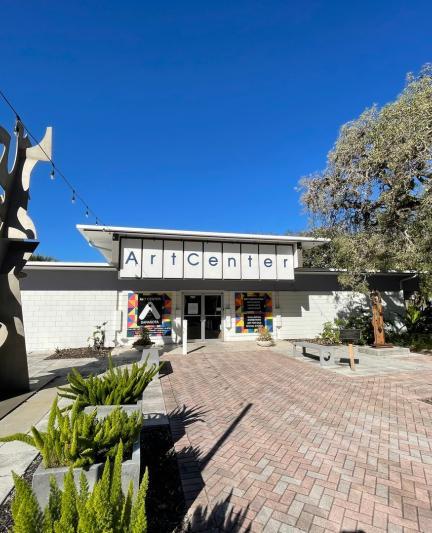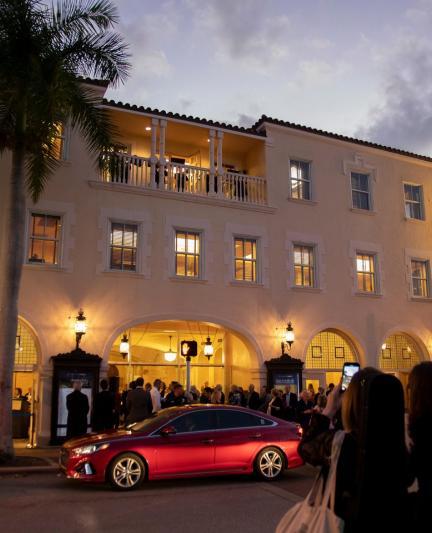 Arts & Cultural Districts To Get Lost In
Get more out of your beach vacation from Sarasota County's world-class visual and performing arts.
Known as Florida's Cultural Coast®, this slice of paradise is enriched with the enjoyment and wonder of museums, art galleries, life-size murals, 3D sidewalk art, circus arenas and many other performance theaters has evolved into a real haven for arts and culture. No matter when you visit, there's always an attraction with something new to see—sure to spark a bit of creativity and imagination underneath that fresh suntan of yours.
Spend a day in the art heartbeat of Sarasota, known as the Rosemary District, and officially rebranded in 2021 as "Rosemary Arts + Design District" or "RADD."
With a main street named Boulevard of the Arts, that should be the only hint you need that you're in the right area. The neighborhood includes the revamped Rosemary Square, in the cener of it all and where many community events, markets, art shows and gatherings take place. Over the last decade, Rosemary has been revitalized and beautified—including an explosion of public wall murals, painted on by local and national muralists. Also find dance studios and theatres such as Sarasota Contemporary Dance, West Coast Black Theatre Troupe, The Players Centre For Performing Arts Studio and Empire Ballroom Studios. As for galleries, be sure to stop in Lipstick Lex's incredible art warehouse and event space, MARA Art Studio + Gallery, Ligon Fine Art and SKC Studio on 5th.
Sarasota's Historic Burns Court Square neighborhood is as small as it is historic—abound with spunk and color along its quaint sidewalks and back alleys.
The Burns Court community, spanning only a few blocks, fills a much-needed niche—one that brings visitors to a time and place where Old World charm, enlarged murals and historical architecture surpass modernization. Small businesses rule in this neighborhood, with local boutiques and vintage/antique shops—including Sarasota Trading Company, McCormack & Company and Pineapple Bay Trading Company. Nestled even deeper into the neighborhood is one of Sarasota's greatest secrets, the Burns Court Cinema. The iconic pink theatre features screenings of the Independent movies and classic film viewing experiences. There is something liberating and nostalgic about watching films made with pride and artistic expression rather than box office profits in mind. Arguably one of the most notable and noticeable traits of this neighborhood is the Avenue of Art, hosted by local nonprofit and cultural arts organization, Avenida de Colores. The sidewalk art strolling event features 150 vignettes painted throughout Burns Court by all different artists.
Offering dozens of performance stages, playhouses and art galleries right in the heart of the city, there's always something to do pretty much every day/night of the week.
Stroll through the exotic flowers and palms of Marie Selby Botanical Gardens along the waterfront, see what Sarasota's circus legacy is all about with high-flying productions at The Circus Arts Conservatory, catch an improv show at Florida Studio Theatre (FST), which has grown to a village of five, intimate theaters within Downtown. For more of an HBO-style play, secure seats at the edgy black-box Urbanite Theatre. Get your laughs in at a stand-up comedy show at McCurdy's Comedy Theatre, take in contemporary exhibitions at the world-renowned Sarasota Art. Museum or get tickets to the opera at Sarasota Opera House. A little ways up the road, along the beautiful bayfront, experience major artists and bands play at the iconic Van Wezel Performing Arts Hall, lend your ears to the melodic sounds of the Sarasota Orchestra or catch an exhibition at Art Center Sarasota. There are also many annural arts festivals held around Five Points Park or on Central Avenue—including the Downtown Sarasota Craft Festival and the Sarasota Open Air Fine Art Show. Meanwhile, there are a plethora of studio spaces, local galleries and old-school bookstores along Main Street open year-round on State Street, Lemon Avenue and Palm Avenue to check out that you can easily wander all day and intentionally lose yourself in the bounty of artistry.
Discover the hidden treasures and great services in the Limelight District of Sarasota. The Bazaar on Apricot & Lime indoor indie market is the hub of the district, designed to be a place where vendors can showcase talents and wares, and provide a fun experience for shoppers who might enjoy learning something too. Filled with over 70 local vendors, the market features everything from original art, collectibles, gifts, clothing, jewelry, honey, plants and so much more. The Bazaar is open every Thursday through Saturday, from 10 am – 3 pm. Pop-up classes are also available in acrylic pour, chalk painting, weaving and more.
Also home to Creative Liberties Artist Studios & Gallery's two locations, Palmer Modern and SPAACES, its diverse community of 100+ independent businesses includes some of Sarasota's most vibrant artists, makers, creators and services. From kombucha brewers and rug restoration to pet portraits and crystal energy workshops, there is truly a wide array of happenings in this tiny but mighty district.
Nestled neat within the tropical flora and Old Florida charm of the colorful and quaint bungalows of Laurel Park neighborhood in downtown Sarasota is Towles Court Artist Colony.
Visitors can stop by and visit award-winning, fine artists in their studios, located in a historic courtyard of Old Sarasota. The Artist Colony is open from 11AM - 4PM, Wednesdays through Saturdays. Personalized individual appointments are also available. In addition, plan accordingly to visit on Open Studio Nights, which include live music from 4PM - 8PM under the enchanting palms while viewing gorgeous local artwork and chatting up the working artists about their process and inspiration.
Historic Downtown Venice
The city of Sarasota is not the only area in Sarasota County where hidden pockets of local art and cultural gems glisten. Life is a little less hurried in the historic coastal downtown of Venice.
In addition to the lovely beach, a central park along Venice's main street, Venice Avenue, is the site of outdoor concerts, arts and craft shows, and staged performances. Catch a musical at the largest community theater per capita in the U.S. at The Venice Theatre, check out the main gallery and four satellite galleries around Venice Art Center and take a peek in Venice Museum & Archives, where a collection of historical and prehistorical material relating to the city of Venice hides And if here at the right time, experience hundreds of artisans and artists displaying their creative endeavors in booths along West Venice Avenue at the Downtown Venice Craft Festival and Downtown Venice Art Festival. Don't sweat if the timing doesn't pan out, because if you're looking for the perfect painting or photograph to bring home with you, odds are you can find something in one of the many eclectic local shops—including art galleries, boutiques, specialty goods/gift shops.
Dearborn Street, Englewood
At the southern tip of the county, the charming waterside town of Englewood is home to an eclectic array of arts and old Florida culture.
The district known as the Olde Englewood Village on West Dearborn Street is home to open art studios, galleries and the historic Lemon Bay Playhouse. At the hip Mango Bistro, a weekly rotation of live music including jazz, bluegrass, flamenco and more exemplifies the diversity local arts and music community. A short drive from the Olde Englewood Village, the Hermitage Artist Retreat is another hidden art treasure in Sarasota County. The live-work space attracts high-caliber visual artists, writers, musicians and performers from all around the world, nestled in a bayside haven on Manasota Key and providing free-to-the-public programming with the local community during their stay. In addition, Dearborn is often the host for unique art installations and Public Arts Event—which includes a global art project of over 3,000 Post-It notes installed on a 24-ft wall on Dearborn Street.