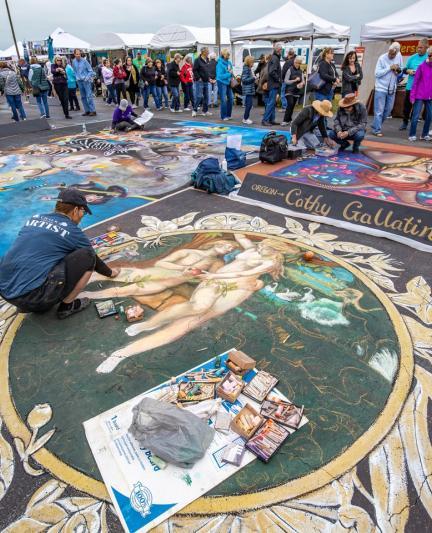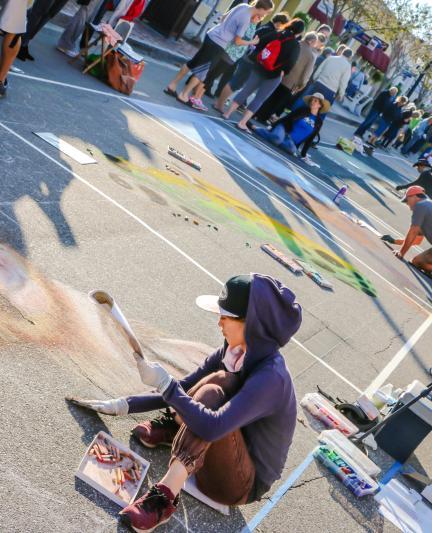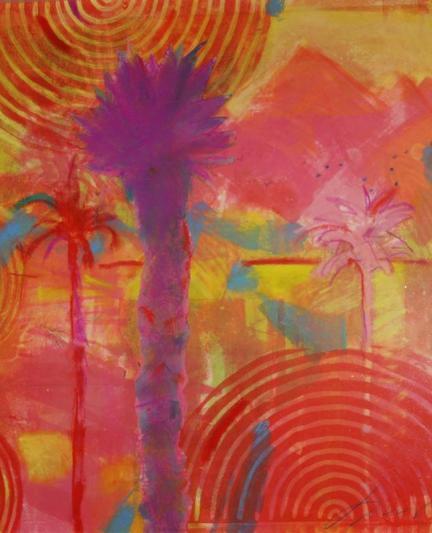 The International Chalk Festival and Avenue of Art Return This Spring
International Chalk Festival
Not your average neighborhood chalk art, Sarasota County's International Chalk Festival remains an American cultural event of public art, celebrating a unique performing art form utilizing pavement and chalk—also known as "Italian street painting."
The Festival, often referred to as a "museum in motion," invites professional pavement artists from around the world to touch down on the area to show off their 3D talents—using chalk as their medium, and the sidewalk as their surface. Few push the boundaries, including walls and other materials. The artful festivities are scheduled to return this year, Friday, April 1 - Sunday, April 3 at the Venice Airport Festival Grounds (610 Airport Avenue East, Venice).
With three days to take in the magic of the festival, attendees can expect each day to be filled with family-fun activities. Check out the expansive area of artistry around the Festival Grounds, then sit under the big tent and listen or dance to live music. Every day will feature a diverse selection of local and national musicians and bands. The lineup of live performances will be listed this month to check on which day you can't miss a musical performance. Meanwhile, arts and craft vendors, food vendors, beverages and spirits of all kinds will be available each day of the festival so you can spend a few hours (or all day) grabbing a bite, shopping with vendors, having a drink and taking your time strolling the artwork.
While the entertainment for the International Chalk Festival is noteworthy and fun, this is the kind of event where the spectators are just as integral of a part of the creative process. Head to the interactive zone: 'Young and Young at Heart.' This is an opportunity to have your own opportunity to be creative with chalk. With provided colorful chalk, ground surfaces and chalk walls so you can experiment with your own mini-masterpiece, have a hand at seeing how you fare as a chalk artist with whatever comes to mind.
But don't leave before laying witness to the global lineup of professional artists' working their awe-inspiring 3-D magic as their oversized masterpieces come to life. Once finished and set, the best part is arguably getting to "jump in" into the illusion and capturing a photo within the scene—however realistic or abstract it may be!
Get your tickets to the 2022 International Chalk Festival here.
Avenue of Art
In addition to the festival, the organization will host the return of its community art strolling event, Avenue of Art. The current event features 150 sidewalks painted throughout Burns Court in Downtown Sarasota, and the upcoming opportunity for others to contribute will be available again to paint your semi-permanent, personal postcard card on local sidewalks this April.