Siesta Beach is for families
Continuously one of the best beaches to visit year after year, there isn't a better place to go than Siesta Beach in Sarasota, Florida. It won TripAdvisor Travelers' Choice Award for Best Beaches in 2015, and made the 2014 Travelers Choice Best Beaches Awards List. In 2013 it was bestowed the crown as one of the 10 Best Beaches for Families by Family Vacation Critic®.
Family-Friendly Factors
Whether you're taking the kids for a swim, wanting some friendly beach volleyball, or just want to lay around, there's no shortage of summer family activities at Siesta Beach.
Family Vacation Critic®, an online family travel planning guide, surveyed parents in 2013 asking "What makes a beach family-friendly?" Nearly half of all families reported that the most important factor is the cleanliness of the beach and its waters. The second most important factor is safe waters with a lifeguard on duty, followed closely by accommodations within walking distance.
Here's what they had to say about Siesta Beach...
...and I couldn't agree more.
Siesta Beach returns to our list with good reason. First, the beach is absolutely breathtaking. Its sand is 99 percent quartz and feels like confectioners' sugar; this in itself is worth a visit! Then there's the pale, translucent blue-green water, similar to that of the Caribbean. Add the gentle water's shallow depth near shore, lifeguards and restrooms and showers, and you've got it made. (Familyvacationcritic.com)
You'll also find free parking (get there early) and a nearby playground for the kids. At the concession stand, you'll enjoy food and live music.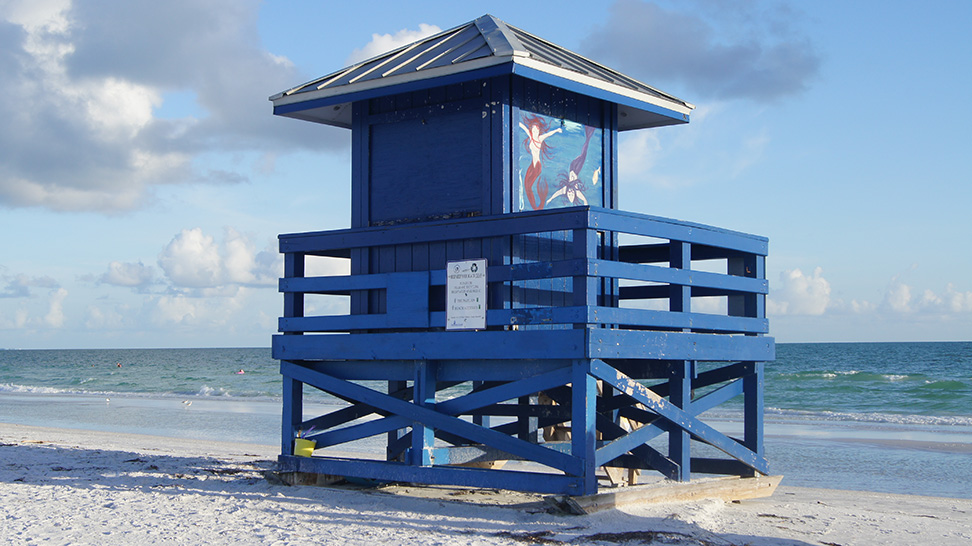 What to do on Siesta Beach
Explore Siesta Key with Siesta Key Bike and Kayak or Sun Ride Pedicab and Historic Tours, and stop at Captain Curt's Crab & Oyster Bar, where you'll enjoy everything from crab legs to burgers. The atmosphere is casual, and kids are welcome. Staying a while? Siesta Key has a nice selection of hotels…".
Winner of Many Awards
This is not the first time that Siesta Beach has garnered acclaim. Even aside from the 2013-2015 awards mentioned above, there have been many other accolades. Most notably, in 2011, Siesta Key Beach was dubbed "America's Best Beach" by Dr. Stephen Leatherman (a.k.a. "Dr. Beach") in his annual ranking. It also was named 2013 Tripadvisor Travelers' Choice Award for Best Beaches as well as accolades from National Geographic Traveler.
For more information on visiting Siesta Key and Sarasota County, visit www.visitsarasota.org for all of your planning needs.