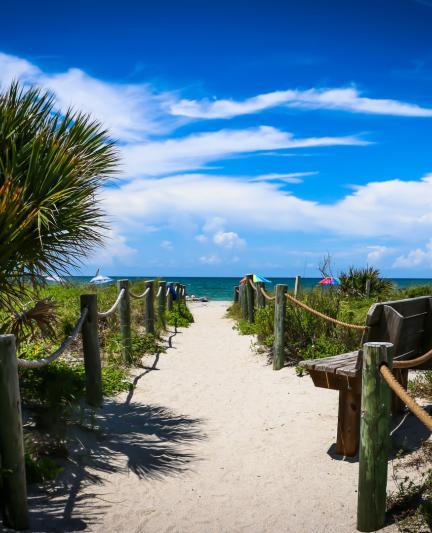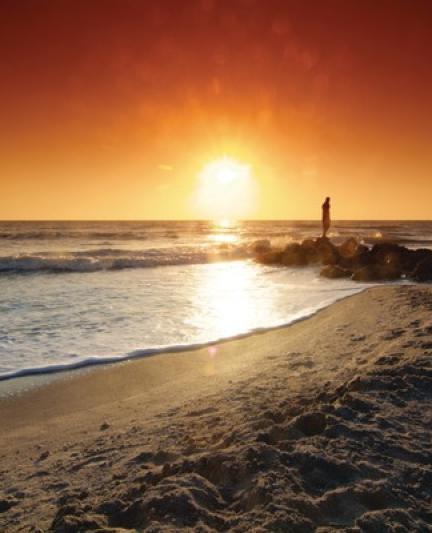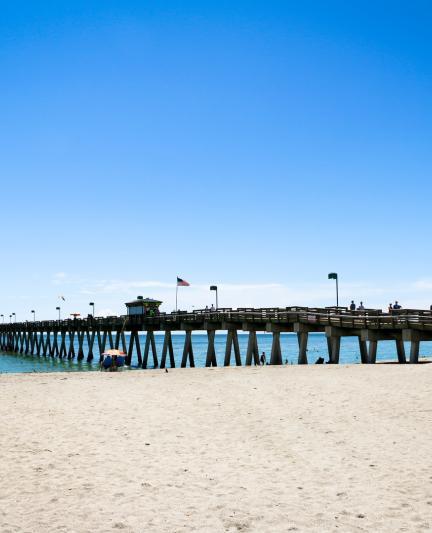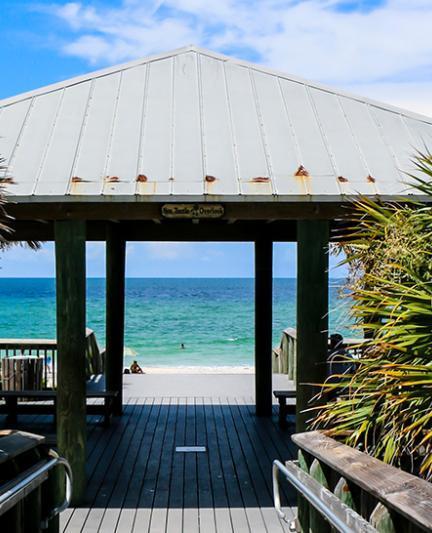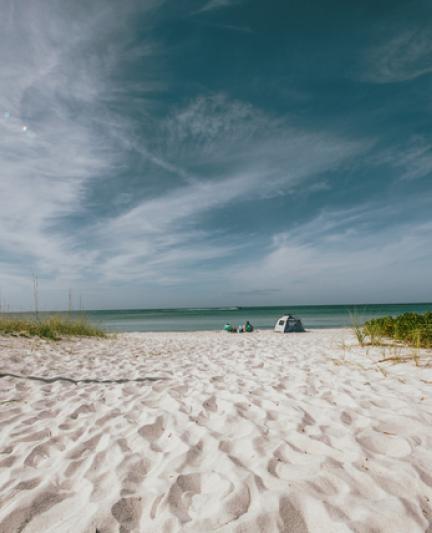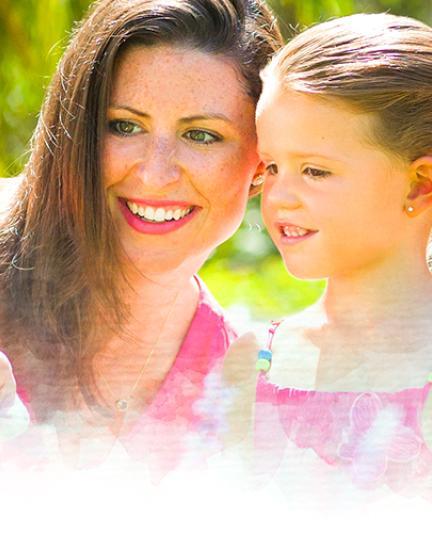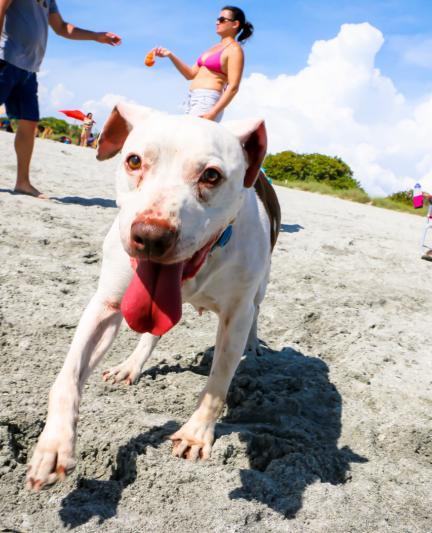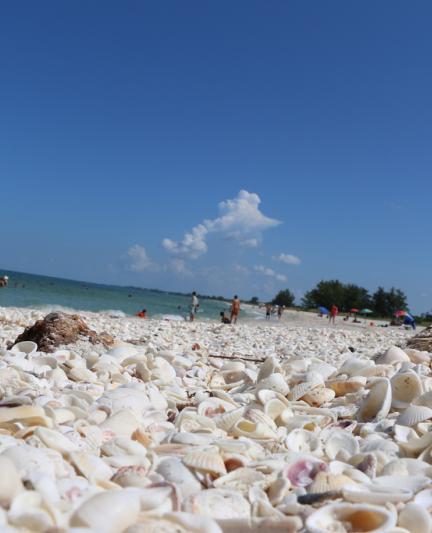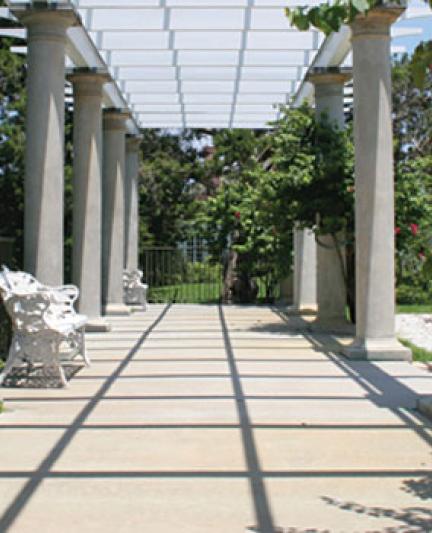 How to Get from the Braves to the Beach
In town for an Atlanta Braves spring training game or another event at CoolToday Park in Wellen Park? You'll probably want to make time to visit Sarasota County's famous beaches during your stay.
When you're looking for some sun and surf, here's how to get to the beach from CoolToday Park in North Port and Wellen Park, plus some info on each beach so you can pick the right spot for your interests.
Manasota Beach
Just 10 miles away from CoolToday Park via U.S. 41 and S.R. 776, Manasota Beach is your closest option to get those toes in the sand. Located on Manasota Key, it's a nice, understated spot for shelling and shark-tooth hunting and features updated restrooms, a canoe and kayak launch, and lots of picnic tables for enjoying an alfresco lunch.
Caspersen, Brohard, and Venice Beaches
Located on the island of Venice, these popular beaches are about a dozen miles away from the ballpark. Head north on U.S. 41, then travel over the Circus Bridge on Business 41.
Caspersen Beach is at the southern end of the island. A little more natural than other area beaches, it's a prime spot for finding the tiny, fossilized treasures that make Venice the "Shark Tooth Capital of the World." There's also a playground and canoe/kayak launch on the Intracoastal side of the site, where folks can also connect to Venetian Waterway Park's paved walking and biking trail.
Brohard Beach is conveniently located near Sharky's on the Pier, a fun spot for a waterfront lunch or cocktail, and the Venice Fishing Pier. Its Paw Park is the only beach in Sarasota County where folks can bring their four-legged friends along for a doggie day at the beach.
At the western end of Venice Avenue, Venice Beach is also a good place to hunt for shark teeth. Throughout the day you'll find plenty of activity on its wide stretch of sand, from free morning and sunset yoga classes to friendly beach volleyball games. There's a snack bar tucked under its wing-like, 1960s-era pavilion, where you might also find local musicians playing some tunes.
North Jetty and Nokomis Beaches
Keep heading north on U.S. 41, then head out to Casey Key via Albee Road in Nokomis. At the south end of the key you'll find North Jetty Beach, which is about 15 miles from CoolToday Park. There are lots of picnic tables at this spot where the Venice Inlet meets the Gulf of Mexico. Closer to the rocky jetty (a great place to watch the sunset), there's a concessionaire and the much-loved North Jetty Fish Camp, a Nokomis landmark for a cup of coffee, cold beer, or some bait for a day of fishing.
Further north on Casey Key is Nokomis Beach. There's lots of room on the sand here for sunbathing and sandcastle sculpting, and if you talk a walk north along the shoreline, you can admire some of the awe-inducing waterfront mansions that have been built along the barrier island.
Siesta Beach
Named the number-one beach in the United States by "Dr. Beach" in 2011 and 2017, Siesta Beach is a must-see for most folks visiting Sarasota County. Its powdery white sand stays cool even during the hottest days, and makes for a nice backdrop on Instagram and other social media sharing. Recently added parking spaces, picnic tables, a playground, tennis courts, and restrooms have only enhanced the visitor experience.
Turtle Beach is a lesser-known option on South Siesta Key. Named for its sea turtle nesting habitat, it's often less crowded and more conducive to kayaking and even camping!
Siesta is about 30 miles north of CoolToday Park. Time of year will impact how long it will take you to get out to Siesta Key, which you'll access via Stickney Point Road off of U.S. 41. If you're heading up there during high season (a.k.a. the winter months), expect a longer drive.
Lido Beaches
Lido Key in Sarasota gets its name from the Italian word for beach. About 35 miles from the stadium, the beach area at the southern end of the key sits at the confluence of the Gulf of Mexico, Big Sarasota Pass, Sarasota Bay, and Brushy Bayou. It's also right by Ted Sperling Park, a popular launching point for standup paddleboard and kayak tours.
The beach areas in the middle of the key are the closest beach options to downtown Sarasota. To get here all you have to do is head north on U.S. 41 all the way into downtown Sarasota, then drive over the Ringling Causeway out to Lido Key. The drive will take you through St. Armands Circle, where you'll find an array of boutiques, ice cream shops, and restaurants at the ready when you need a break from the sun!
Longboat Key Beaches
Longboat Key offers several public beach access points along the barrier island. The beaches here draw lots of sea turtles during nesting season (May through October) as well as folks looking for a more secluded beach-going experience (which means no lifeguards or public facilities). It's about 40 miles from CoolToday Park to the southernmost Longboat Key beach access point near the city's Town Hall.