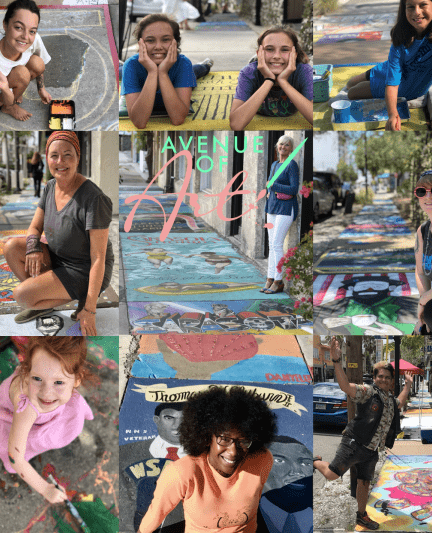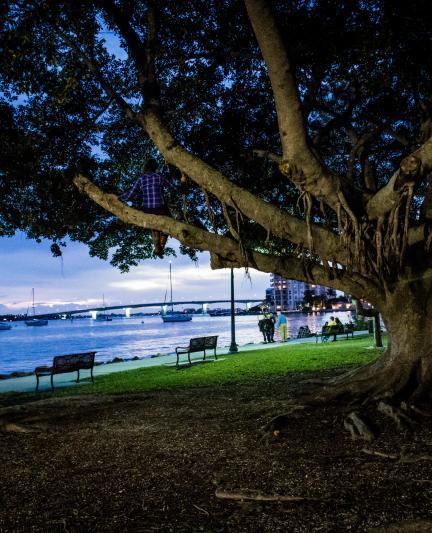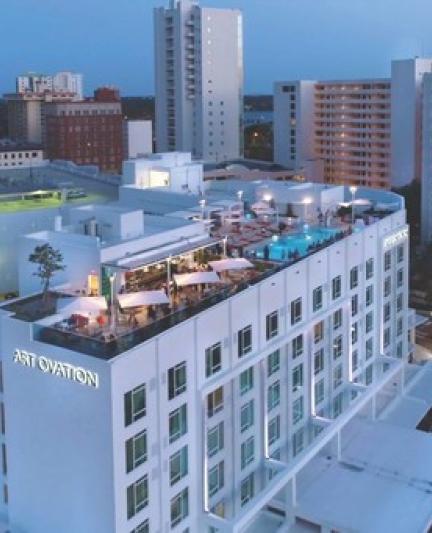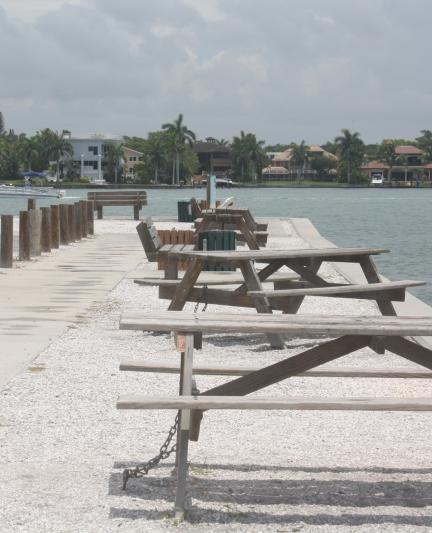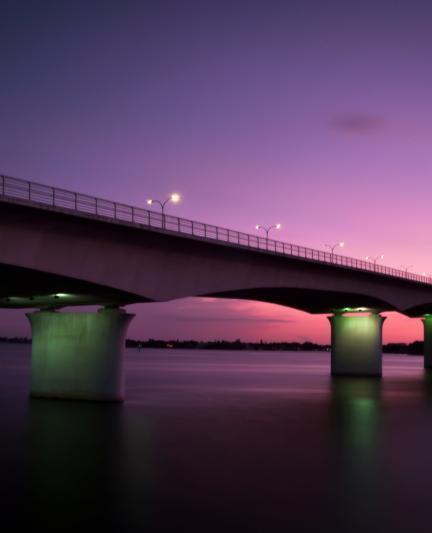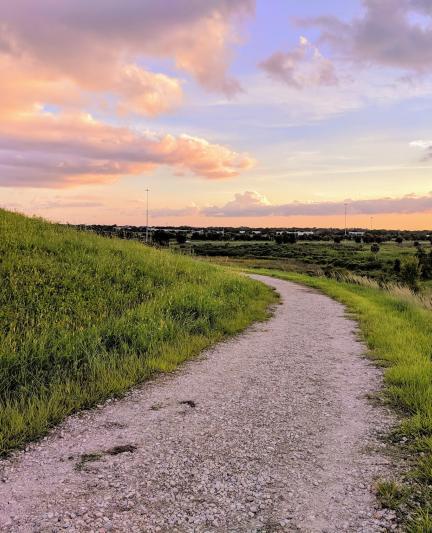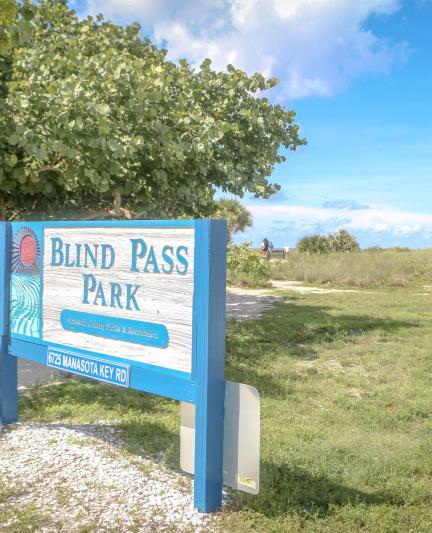 Sarasota's Secluded Sunset Spots
Beat the big beach crowds and find more hushed hideaways for sunset happy hour
While Siesta Key and Lido Key public beaches boast some of the best settings for sunset hour, they also bring in the biggest crowds—especially during the popular Siesta Key Drum Circle event on Sunday evenings. For those who prefer the more quiet and underrated locales to take in the color-filled clouds and balmy breezes, steer off the beaten path to these less-trafficked spots while you're in town (just don't tell your friends).
Ken Thompson Park
Ken Thompson Park is not only a prime recreational location for boaters, canoe/kayak launching, fishing and picnicking, but this local favorite at the very end of Lido Key is also a spacious nature preserve on City Island so perfectly tucked away for front row seats to the sunset show setting over Sarasota Bay.
Sarasota Bayfront Park
Boasting views of the photogenic John Ringling Bridge, as well as the iconic Unconditional Surrender statue, Bayfront Park's pet-friendly, paved walkways, hug the edge of the marina's seawall where gorgeous boats dock and dozens of sailboats set the backdrop for sunset anchored out in the water as you stroll till dusk.
Downtown Rooftops
Sarasota's Downtown has seen a growing number of rooftop venues reach all new heights. For breathtaking views and chic atmosphere, check out hotel-based rooftop bars (available for non-guests to access, too) such as The Westin, Art Ovation, The Aloft and the Embassy Suites to take in an epic Gulf Coast sunset with a cocktail in hand.
Nora Patterson Bay Island Park
Just over the North Bridge heading into Siesta Key is a pet-friendly fishing pier and park boasting entire city views of Sarasota's skyline. Nora Patterson Park boasts picnic tables that line the water's edge, park benches, a walking path that run under the Siesta Key North Bridge and plenty of bayside parking—making it an accessible yet uncrowded spot to hang till last light.
Bird Key Park
A popular locals' spot to pull in at the water's edge, fish, kayak, walk the dog and catch the cotton-candy skies reflect its vibrant colors on the Bay. Located just before you exit the south side of the John Ringling Bridge, there are endless spots to hang hammocks, set out folding chairs or walk up and down Bird Key Park—especially if you venture under the bridge and into the West John Ringling Causeway Park, which boasts incredible skyline views of Downtown Sarasota from a boater's view.
Celery Fields
Celery Fields is certainly an off-the-beaten-path location to head to east of Downtown. Robust wildlife watching (especially birds) can be expected at the Celery Fields, which boasts more than 300 acres of nature/walking trails. The best view in town remains on the top of its large, elevated hill where benches facing the western skies show off vibrant, ombre colors.
Blind Pass Beach Park & Stump Pass Beach Park
Venture deep into South County to Englewood's Blind Pass Beach Park. Located on Manasota Key, this quiet, narrow beach makes for a dreamy Gulf Coast view and quiet hideaway to spot Florida wildlife. And at the very end of Manasota Key, you'll find Stump Pass Beach, a small secluded beach known for its rugged driftwood, fishing, sharks' teeth and shells.