My Blue(way) Heaven: South County's Hidden Freshwater Trails
Paddling in North Port reveals 80 miles of freshwater canals – a relatively unknown world known as the 'Blueways'
This way to Blueways!
We were headed out, two to a stand-up-paddleboard (SUP), ready to venture down the Myakkahatchee Creek. The kids were home sick from school and the remedy was some good old-fashioned fresh air. But unlike the typical Gulf adventure most people undertake, we were headed inland, where nature flourished, and no one was going to catch our colds. We were off to North Port.
North Port can be missed in South County as a destination for water adventures because it isn't on the beach. So for those of us in the know, it's the ideal destination – full of natural waterways and not crowds. As one North Port native enthusiastically exclaimed "we have the absolute best kayak/canoe water ways!"
With 80 miles of freshwater canals, nine miles of the Myakkahatchee Creek, and the Myakka River, there is no denying that North Port is a paddling haven.
Where We Started
On this particular day, we ventured to the northern portion of the Myakkahatchee Creek (which loosely translates to "big water" or "big river" in Seminole). Launching our two SUPs from Marina Park, it was an easy left turn to the start of the North Port Blueways route. The recently-updated course spans miles along the Creek and offers distances and difficulties to accommodate any level paddler. With two under-the-weather elementary school kids, we kept it simple.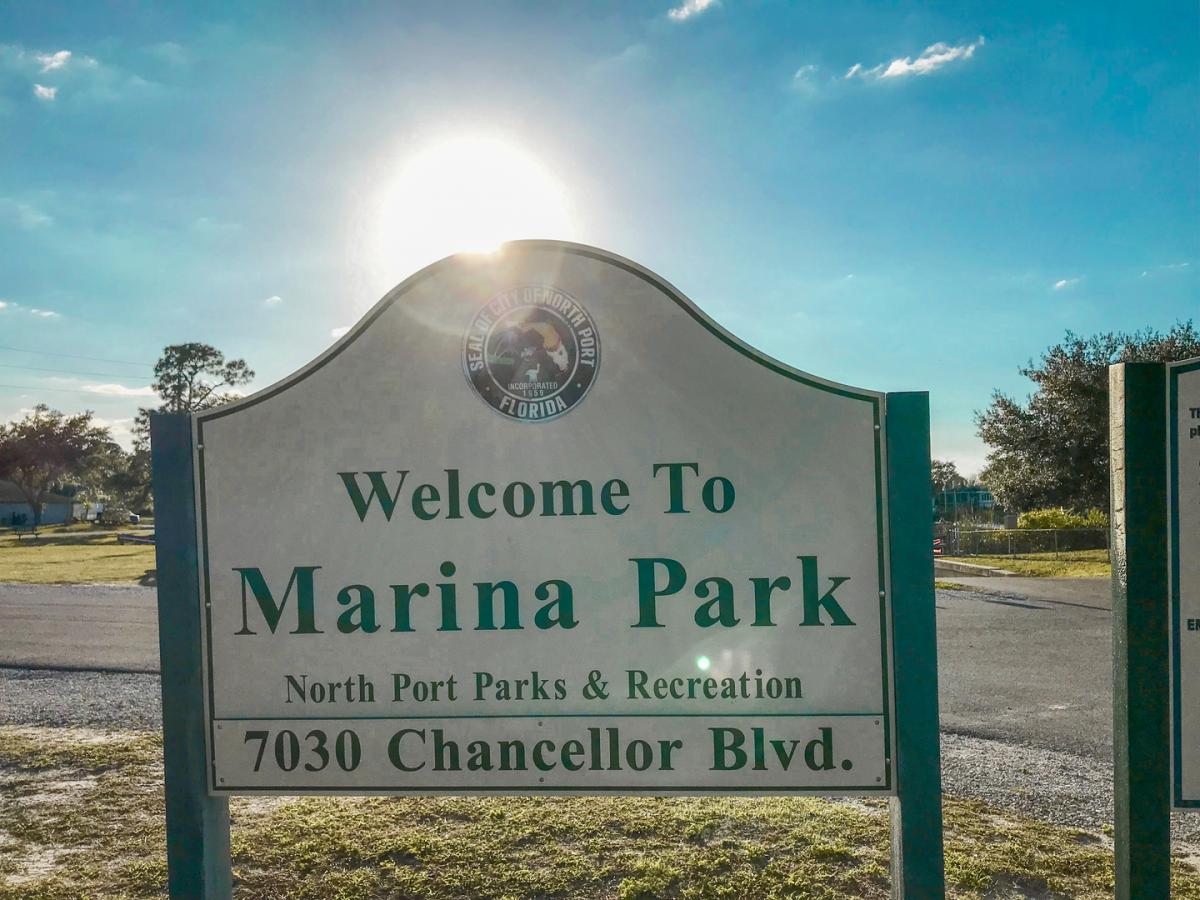 The water was calm enough for mom and dad to sit down and let the 7 and 10 year olds do the "work." Along the way, we surrounded ourselves with mangroves and palms, slash pines and blue skies. Bald eagles flew overhead, terrapins peeked up to say hello. Fish jumped around us and we wished we had brought our poles.
Sea Life and Other Critters
As we launched, we overheard a fisherman exiting the Creek, boasting of his snapper bounty of the day. The area is also fantastic fishing for bass, snook, tilapia, redfish, and mullet. Manatee Zone signs give promise of the sea cows gracing us with their presence in the warmer summer months.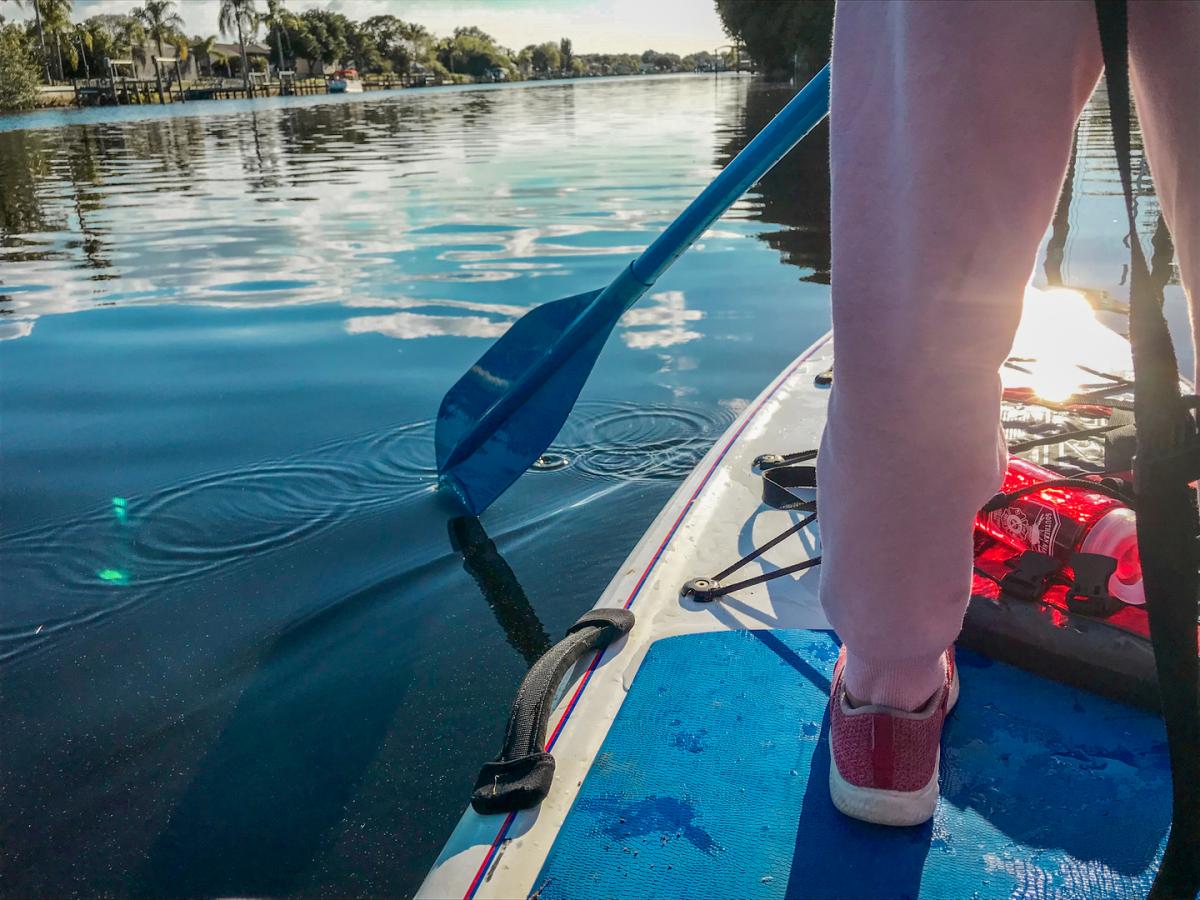 Peace and Quiet
As we paddled – the kids soaking up the Vitamin D and salty air – we watched in calm solitude for ripples in the water, diving birds or alligator eyes popping up. What we didn't see was crowds, shopping, construction, electronics, or cars. It was just what the doctor ordered - for the coughing kids but also their parents. An escape from the day-to-day, some stillness, some quiet, and some family togetherness.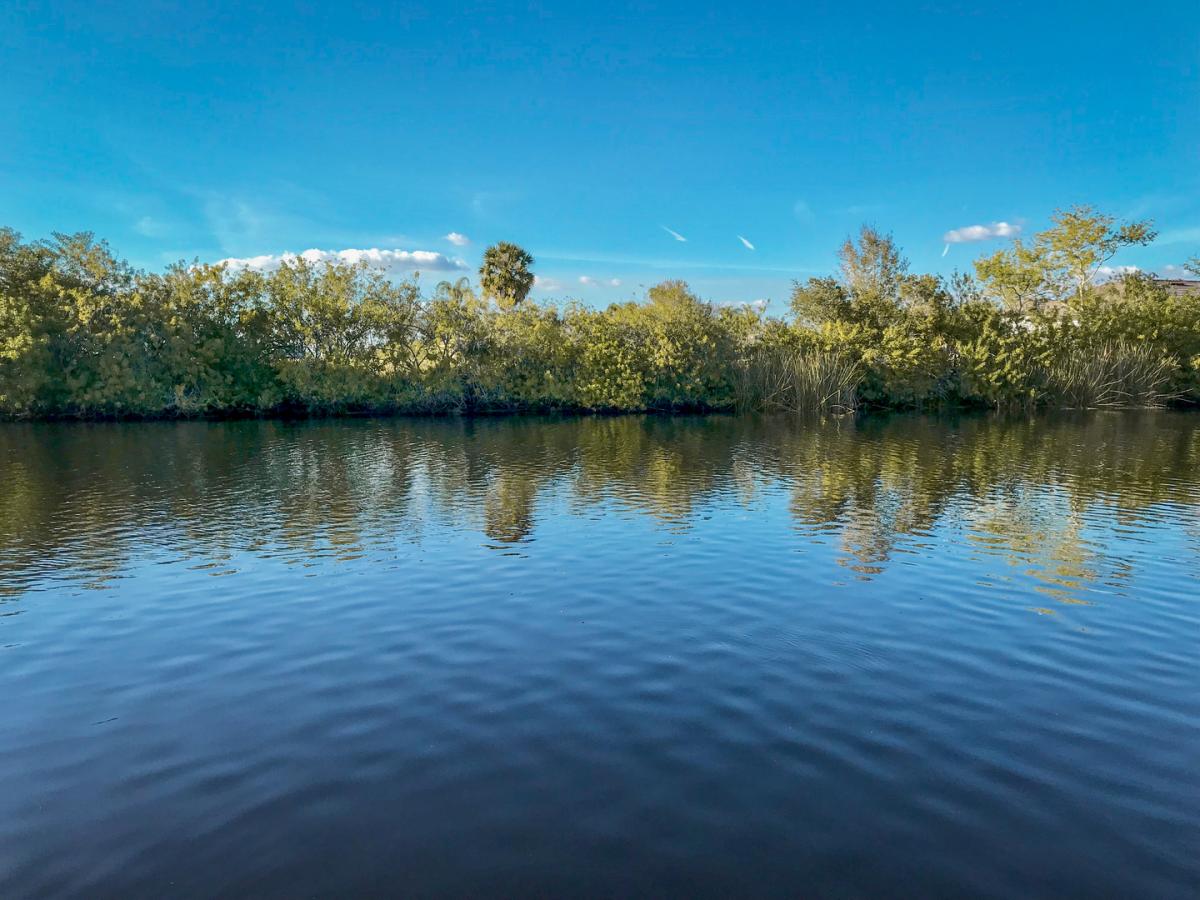 Parks Along the Way
Incorporated beyond the stunning nature and flexibility offered by the North Port Blueways is the various park stops.
Marina Park (mentioned above)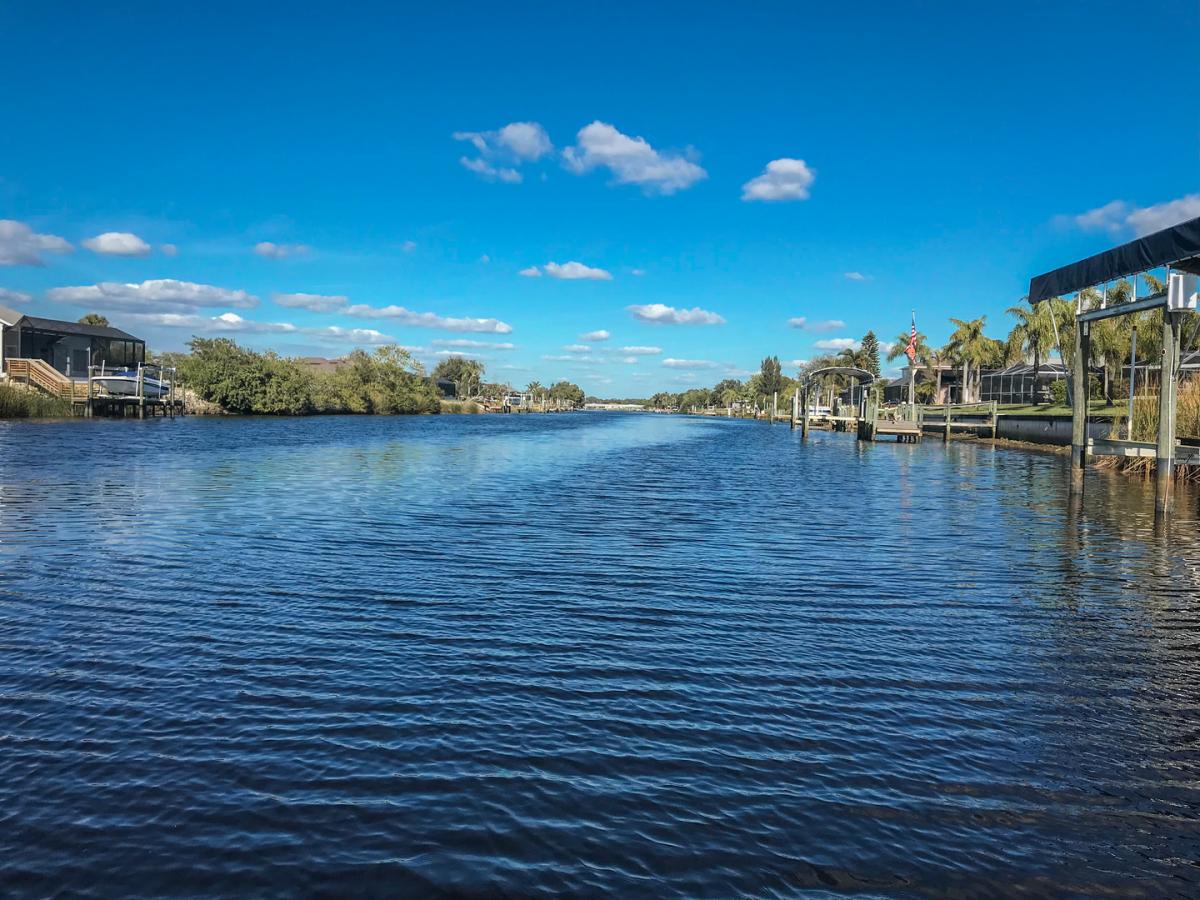 These all serve as possible starting and ending points, as well as a venue for any necessary breaks. Pause and regroup, have a snack, use the restroom, take a hike, reapply the sunscreen, play on the playground, switch vessels, or even let your water-saavy pup take a quick run. Not often does a paddle route provide the opportunity for such respite.
Worth A Trip
My kids are not novices at SUP in Sarasota County – they've explored Phillippi Creek, Alligator Creek and The Mangrove Tunnels. So, on a healthier day, Myakka River will be the destination. It's more of a challenge as to its water current and size, but those with an adventurous spirit will love it! In search of alligators in old wild Florida, surrounded by foliage, blue above and below? Count us in.
North Port - we will definitely be back.