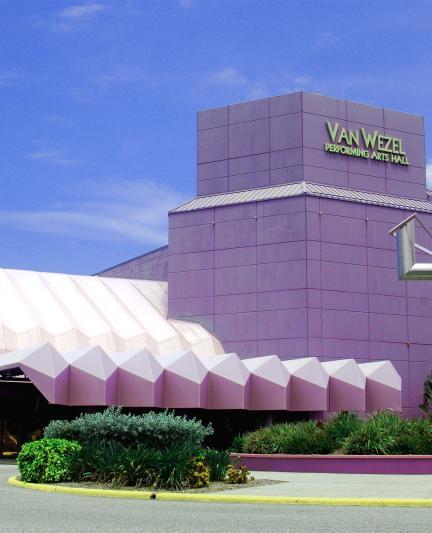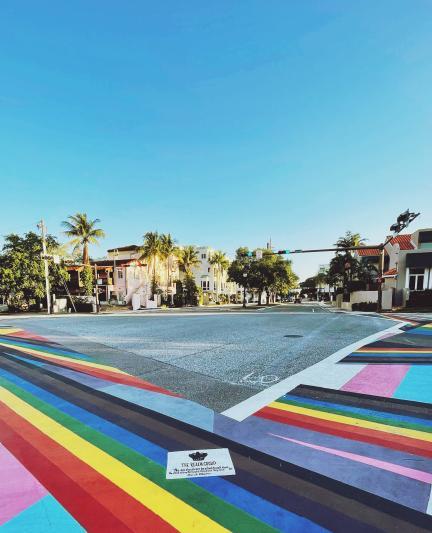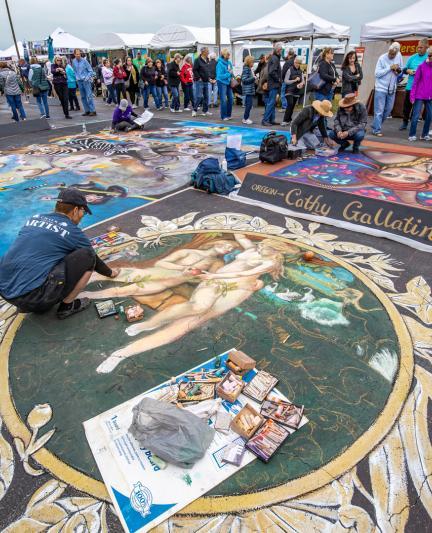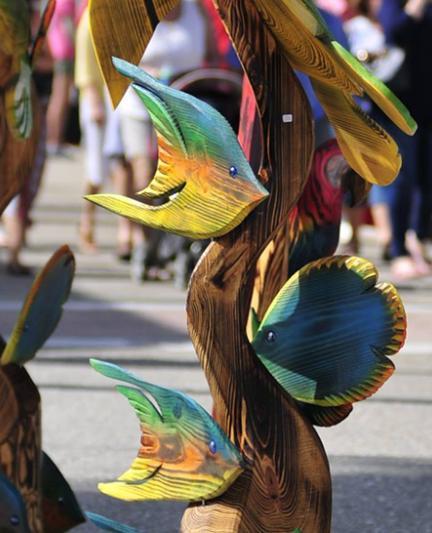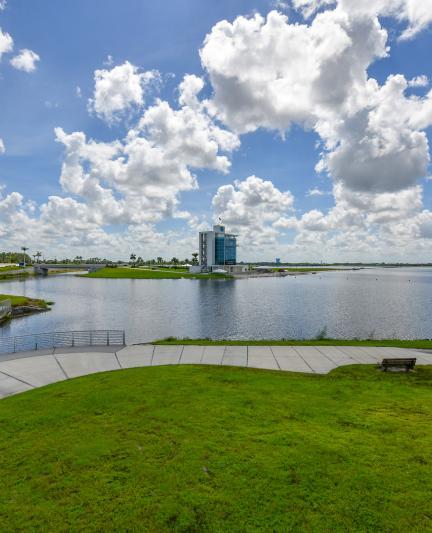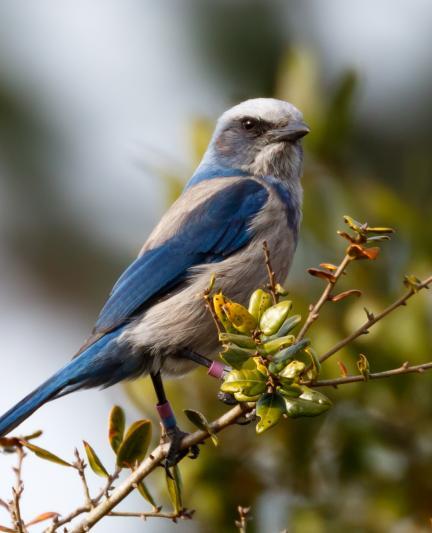 Local Events Not to Miss This Fall
Celebrate the start of fall season in Sarasota County with a few of these upcoming events
Fall is an exciting time to visit and be in Sarasota County. With the temperatures cooling and the changing of leaves (just kidding, we have palm trees), there are an abundance of fun-filled festivities and local events from Sarasota to Venice as we ease into the busier winter months.
From stand-up comedies, car shows with coffee and Halloween celebrations, to arts festivals, live concerts and Pride events in the park, there are plenty of excuses to make a trip here this fall season!
Sarasota
Sarasota Cars & Coffee at The UTC – Saturday, September 10th, 2022
Every second Saturday of the month, head to the buzzing University Town Center (UTC) for some morning brew and car admiring. This monthly auto event features the area's most diverse gathering of automotive enthusiasts. Come see hundreds of amazing cars, enjoy live music and grab a free cup of joe to get your Saturday engine revving.
Jerry Seinfeld Stand Up at Van Wezel – Friday, September 30th, 2022
Arguably one of the greatest comedians of his time, don't miss Jerry Seinfeld at Van Wezel Performing Arts Hall in Sarasota. A gorgeous waterfront theater in The Bay Park, the beautiful public park is worthy of strolling around whether you have tickets to a show or not. But if you are able to snag tickets to Seinfeld's creator's show, then you're sure to spend the evening belly laughing into the night.
Annual Downtown Sarasota Craft Festival – Saturday, October 1st & Sunday, October 2nd, 2022
This popular Craft Festival has garnered crowds of fine craft lovers each year. A variety of jewelry, pottery, ceramics, photography, painting, clothing and much more. An expansive Green Market with plants, orchids, exotic flora, handmade soaps, gourmet spices and freshly popped kettle corn further compliments the weekend.
Sarasota Rocktoberfest at JD Hamel Park – Friday, October 14th - Sunday, October 16th, 2022
Fall means it's time for Rocktoberfest! No matter where Oktoberfest is celebrated, there will be a few common ingredients—including lively music, mouthwatering food, big pints of beer, family and fun. Paragon Festivals brings an authentic 3-Day Oktoberfest experience to Downtown Sarasota, coupled with fantastic live musical performances and local food and arts vendors. Admission to this family-friendly event is free!
Sarasota Water Lantern Festival at Nathan Benderson Park – Saturday, October, 22nd, 2022
The breathtaking Water Lantern Festival is an amazing experience where you'll witness the magic of the lanterns as they light up the water. Held on the lake of a 600-acre community park, get your tickets early to this family-friendly and anticipated event. After the show, head over to the neighboring PopStroke for a round of putt-putt golf with the family or check out one of the UTC's many restaurants for dinner.
Sarasota Pride 2022! at JD Hamel Park – Saturday, October 22nd, 2022
An ever-growing LGBTQ destination for locals and visitors, Sarasota County will be bustling with rainbow colors for the fall season with pride events. Pride in the Park will be an all-out yet inclusive celebration of the LGBTQ community from near and far. Held at JD Hamel Park—directly across from the picturesque Sarasota Bayfront Park—explore the Downtown Sarasota area before this rocking good time.
REPTICON at Sarasota Fairgrounds – Saturday, October 22nd - Sunday, October 23rd, 2022
Calling all reptile lovers to Sarasota Fairgrounds – Robarts Arena! Repticon Sarasota is a two-day reptile event featuring vendors offering reptile pets, supplies, feeders, cages and scaley merchandise. This expo is one that's exciting, educational and family-oriented for everyone!
North Port
Tour de North Port in North Port – Saturday, October 23rd, 2022
The 12th Annual Tour de North Port, "It's the Green Pumpkin!", is a fun bicycle ride among some of the most beautiful pine flatwoods forests that can still be seen in Florida. Cyclists will follow an on-road route of either 15, 35, or 65 miles with each route having its own color-coded road markings. Registration for this fun bicycle ride tour include breakfast, support and gear, provided by Louie's Bicycles & Real Bikes of Venice.
Osprey
Haunted Trails at Oscar Sherer State Park – Saturday, October 21st & Sunday, October 22nd, 2022
The Haunted Trails, located in the lush flatwoods of Oscar Scherer State Park, will be back this year with fun for the whole family. Featuring multiple stations along the Park's darkened, wooded trail, find festive Halloween props and plenty of scares. There are plenty of treats along the Trick or Treat Trail with local businesses in attendance to sweeten the fun.
Venice
Sun Fiesta at Centennial Park – Friday, October 14th - Sunday, October 16th, 2022
Known as a last hurrah before the start of "snowbird" season, Venice's annual Sun Fiesta takes place as a popular local fall festival of art and craft displays, kids' activities, games and lots of classic festival eats on the green of Centennial Park.
International Chalk Festival & Pavement Music Festival at Venice Municipal Airport – Friday, October 28th - Monday, October 31st, 2022
Get your costumes ready for 'A Spirited Museum in Motion'—as sculptors, 3-D illusion artists and pavement artists creat an event unlike any other Chalk Festival in the past. The ever-popular Chalk Festival and Pavement Music Festival return with a music lineup from opening to close with a large tented seating area, food trucks, vendors and beverage spirits. Many interactive areas will also be available such as the zombie field installation, pumpkin carving, arts and crafts tables, chalk areas and face painting for the young and young at heart.
Annual Downtown Venice Art Festival - Saturday, November 5th, 2022
Hosted by the same organization that puts on Sarasota's Art Festival, it's Venice's turn to set up shop in the streets with 100 of the nation's most notable artists exhibiting their work—ranging in mediums from photography to jewelry, paintings to sculpture, ceramics, glass, mixed media and more during this weekend community festival.
Venice Florida Pride Festival at Centennial Park – Saturday, November 12th, 2022
Similar to Sarasota's Pride in the Park, head down to Venice's Historic Downtown area, the city will be celebrating on the green of Centennial Park. Bring the dogs, bring your friends or fly solo. There will be plenty of entertainment and fun to go around before or after hitting the close-by Venice Beach.