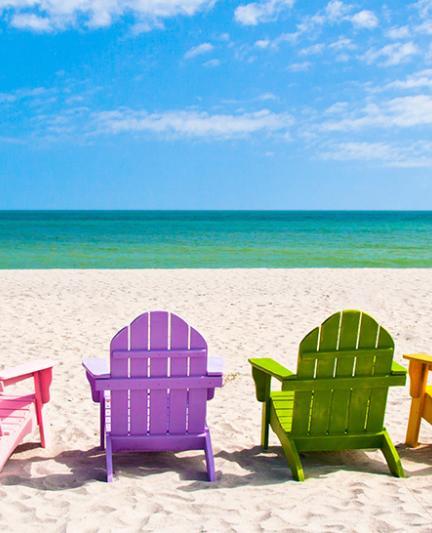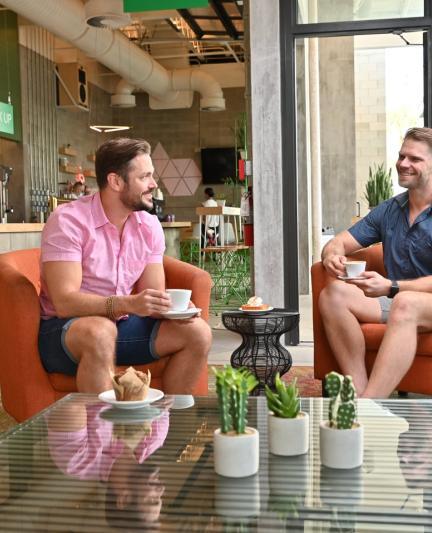 LGBTQ Organizations & Social Groups in Sarasota County
Sarasota County is an inviting region for all people, thanks in part to some amazing advocacy groups, organizations and community events throughout the area.
Sarasota has several appealing attributes that make it an attractive place to visit and to live: gorgeous beaches, colorful history, a vibrant arts community, swanky nightlife, and an enticing culinary scene. In other words, it's the kind of place where everyone simply wants to be—so it should come as no surprise that as increasing numbers of LGBTQ couples seek out coastal cities to vacation, raise families, and retire, Sarasota is on the radar. As a city that strives to celebrate its diversity and embrace inclusiveness, Sarasota offers a variety of opportunities for its LGBTQ residents and guests to get out and about, share interests and make connections.
The LGBTQ demographic is a visible and valued presence in Sarasota, where a growing number of organizations and social groups currently contribute to the colorful tapestry of our community. Check out our overview of active youth organizations, social groups, diversity-inclusive churches, advocacy and support groups, and LGBTQ businesses and social groups in Sarasota County.
Pride and Advocacy Groups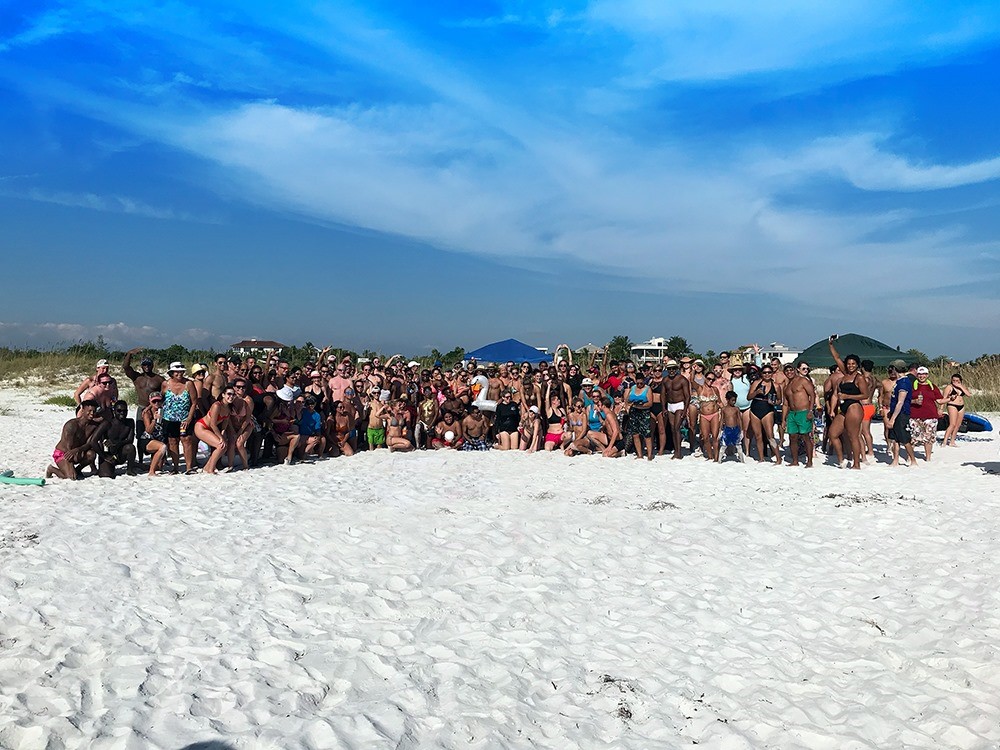 It may not come as a surprise that LGBTQ groups in Sarasota throw some of the city's best annual block parties. Events by local organizations – including Fabulous Arts Foundation, Project PRIDE SRQ and SarasotaOUT.com keep LGBTQ celebrations in the area robust and eclectic – not just for Pride Month in June, but all year-round!
Fabulous Arts Foundation often hosts Art Healing Workshops as well as Give Back Nights. But it's really bread and butter is a springtime arts and music festival, PRIDE | Be Fabulous Music & Arts Fest. Renamed from the beloved Harvey Milk Festival, attendees can still enjoy an international and local music lineup, as well as film, visual art, performance art and friendly activism in a weekend-long event at Fogartyville Center.
Sarasota's Big Gay Weekend, hosted by SarasotaOUT.com, is always a crazy good time. Taking place at The Golden Host Resort & Bahi Hut Tiki Bar in August, you can book your hotel room so as not to miss out on the entire weekend of lively festivities, including a free Beach Party at North Lido Beach. You can signup for updates here, with more info to come for this summer's event.
Nonprofit organization Sarasota Pride, Inc, which rebranded to Project PRIDE SRQ, connects LGBTQ-friendly businesses and organizations with the Sarasota community in year-round events, including the GRAND Carnival at The Circus Arts Conservatory in June. This event will knock you out with exciting visuals, LGBTQ+ history, surprises and performances by RuPaul's Drag Race Stars, America Idol finalists and TikTok Stars.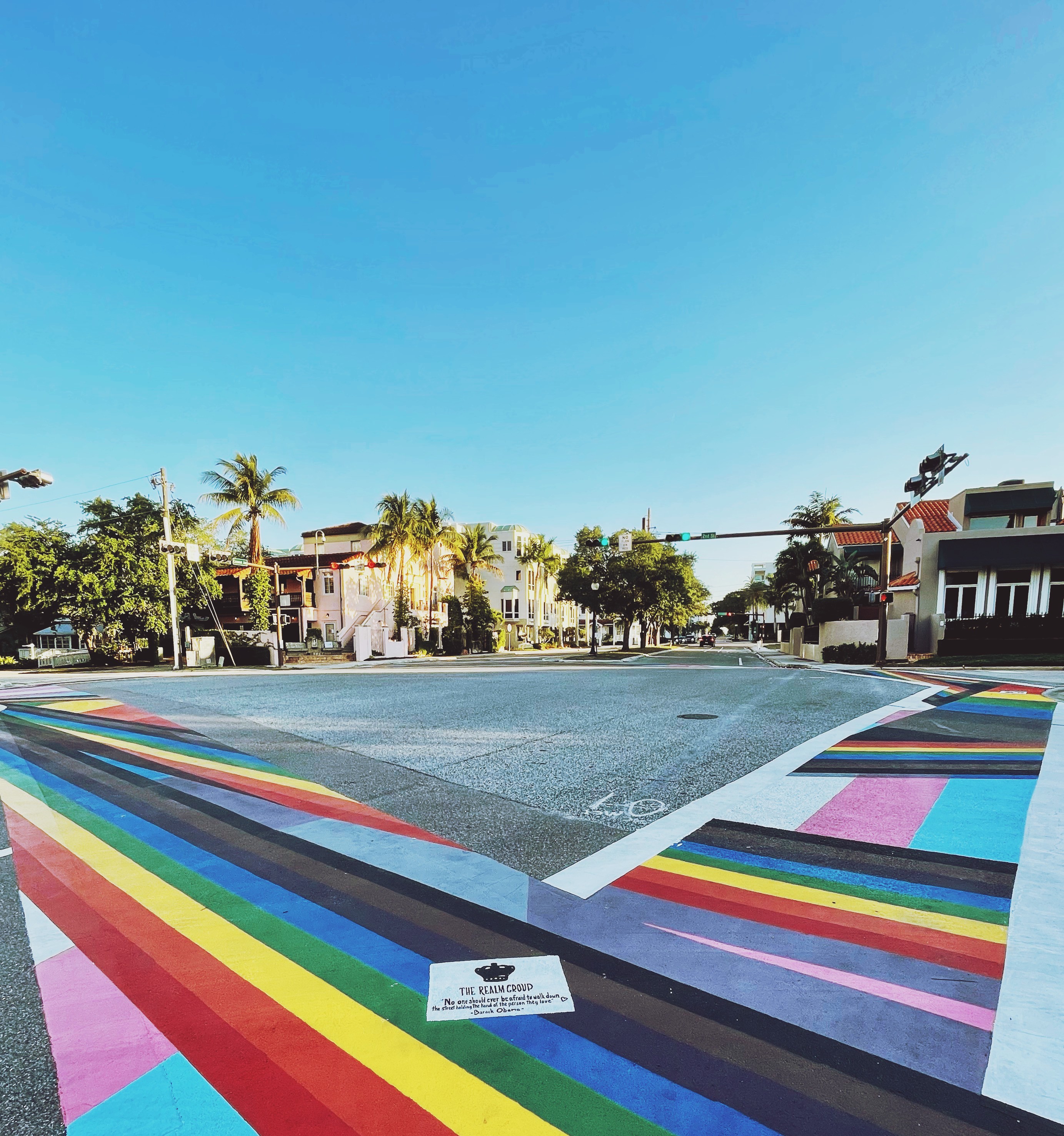 Youth and Family Organizations
ALSO Out Youth (ALSO stands for "Advocacy, Leadership, Support and Outreach") is Sarasota's oldest and largest organization dedicated to support and outreach for LGBTQ youth. The organization was founded in 1992 response to alarming statistics documenting the high suicide rates of gay teens, and in just over two decades has grown into a comprehensive program that offers educational programs, peer support services, advocacy, and provides mentor and counseling referrals for gay, lesbian, bisexual, transgender, intersex, asexual and questioning youths, ages 13-21, and their parents.
The ALSO Drop-in Center is a safe, drug-free space where teens can "drop in" on weekdays and participate in special programming and field trips, and connect with guest speakers to participate in a healthy dialogue about LGBTQ issues and advocacy.
The Prism Youth Initiative in neighboring Manatee County is a non-profit organization that is dedicated to advocacy, support and empowerment for LGBTQ youth in Manatee and Sarasota County. In addition to providing support, advocacy and educational programs about bullying, suicide and HIV-prevention for LGBTQ youth, Prism works with Manatee Children's Services to provide assistance to homeless youth ages 18-23, and offers referrals for no-cost counseling that can be provided by a licensed health counselor.
Notably, Sarasota's New College of Florida is consistently ranked among the most LGBTQ-friendly colleges in the nation. As one of the most liberal college campuses in the United States, New College champions diversity and inclusiveness in its extracurricular agenda, as well as in the classroom. The school offers a gender studies program that intersects gay, lesbian and queer studies, women's studies, masculine studies, feminist studies, and ethics in the fields of sexuality and gender.
Social Groups and Networking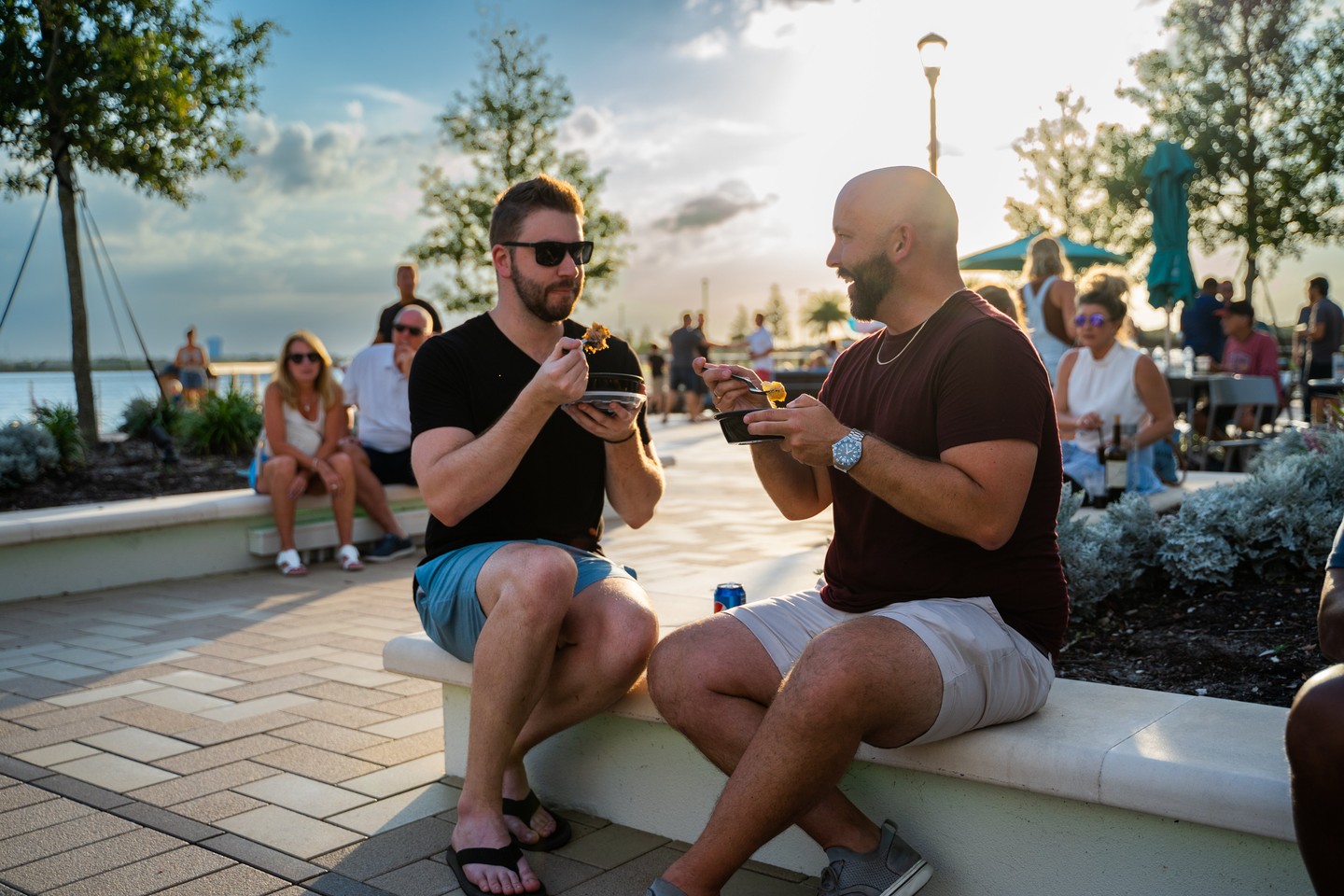 Through the organizations and institutions listed above, Sarasota County not only provides a healthy support and advocacy system, but also a social network for its LGBTQ youth. And if you were wondering, gay grownups, the answer is yes: The city offers a robust scene for you to meet and mingle, as well.
Prime Timers Sarasota is a social organization for mature gay and bisexual men, ages 21 and over, that organizes and promotes social activities and educational events featuring topics that affect the gay community. Started in 2003, Prime Timers Sarasota has over 200 active members from the Suncoast area and serves a primary function of facilitating friendships and companionship among gay men of the Gulf Coast through its social events. As part of an international organization, members enjoy the benefits of taking part in the local Prime Timers social calendar, as well as the opportunity to network and forge friendships with other gay and bisexual men around the world.
For lesbians in the greater Tampa Bay area, including Sarasota, Bradenton, St. Petersburg and Tampa, Pro Suzy has a finger on the pulse of the Sapphic social community. Pro Suzy provides a dedicated calendar of LGBTQ women's events and social gatherings on in the Bay area, as well as a directory of LGBTQ-friendly businesses, healthcare providers attorneys, real estate agencies and more.
Sarasota realtor, Donald Geikie, founded the Gay Real Estate Executive Network (GREEN) in 2005 in an effort to encourage inclusiveness in what he says was once a cut-throat real estate community. Today, the network that started out with less than a dozen members now includes more than 50 members in the real estate industry and associated businesses. GREEN serves as an LGBTQ-friendly real estate business network whose members also participate in civic and charitable endeavors dedicated to LGBTQ causes, as well as non-LGBTQ-related causes, that affect the greater community of Sarasota.
A League of Our Own bowling team was formed in 2012 as an LGBTQ bowling league (members are primarily gay, but anyone is welcome!) that gathers for both sport and charity: A portion of proceeds from raffles and league events are donated to an AIDS charity of the league's discretion. A League of Our Own is a member of the International Gay Bowling Organization, making them eligible to compete in gay bowling tournaments throughout the country. The League of Our Own bowling league meets weekly on Monday evenings at Bowlero in Gulf Gate.
Art, Theatre and Entertainment Groups
Inn association with Asolo Repertory Theatre, experience Sarasota's premier performing arts event that connects the LGBTQ community through exceptional and culturally diverse productions. OUT@AsoloRep hosts a dynamic evening of theatre once a month during its season, featuring different LGBTQ organizations. Attendees have the opportunity to participate in an evening of rich theatre that includes a performance, a pre-show reception and a chance to mingle with actors and OUT attendees after the show, as well as an informative showcase of participating LGBTQ organizations.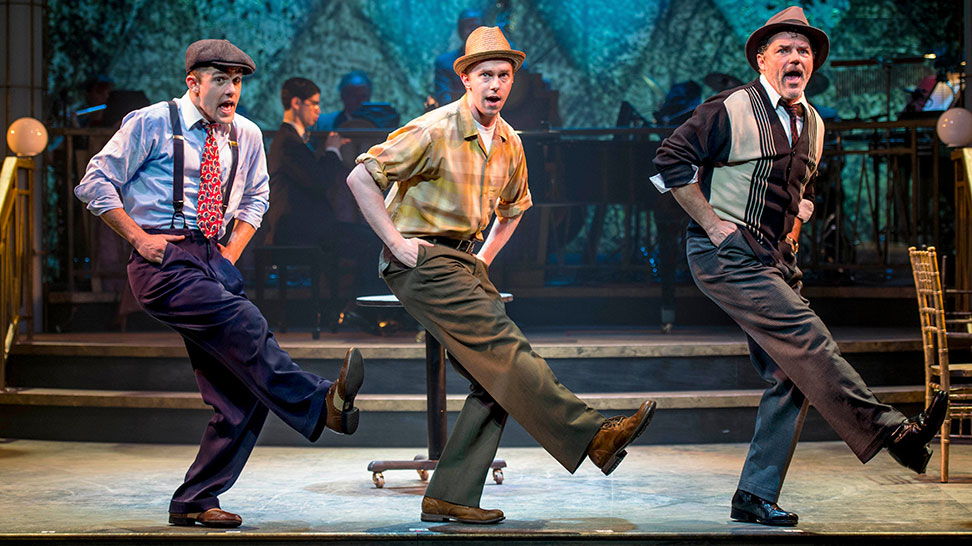 Diversity: The Voices of Sarasota is a Sarasota LGBTQ chorus group that uses music to bring communities together by promoting diversity through songs of hope, inclusion, equality and humanity. The group emerged through a collaboration between the Gulf Coast Gay Men's Chorus and Harmony: The Women's Voices of Sarasota. Now entering its 18th season, the Diversity group has performed throughout Florida and across the United States.
In 2015, Diversity: The Voices of Sarasota introduced a mixed-ensemble music and stage entertainment group, ENCORE, which debuted with a performance at Equality Florida and Sarasota Film Festival's "A Perfect Wedding" event to commemorate the historic passage of Marriage Equality in Florida.
Health and Support
The Southwest Florida Trans Support Group consists of three groups that meet up once a month in the Sarasota County area. The groups include a trans-feminine support group, a trans-masculine support group, and a support group for loved ones of transgender and gender-variant individuals. These groups offer emotional and social support, as well as education on trans topics, and are facilitated by licensed psychotherapists and gender specialists.
CAN Community Health is a private, non-profit organization dedicated to the treatment, care and continual wellness of people living with HIV/AIDS, hepatitis C, sexually transmitted diseases and other diseases. Clinics offer medical, dental, psychological and lifestyle counseling to all patients, regardless of their financial situation, insurance status or ability to pay. Two CAN locations are accessible to Sarasota County residents in the city of Sarasota and in North Port.
The HIV/AIDS Network of Southwest Florida is also a valuable resource for care providers and individuals with HIV and AIDS in Sarasota County. HANS is part of the larger Regional HIV/AIDS Council, consisting of community representatives and health department directors throughout the state of Florida.
LGBTQ-Friendly Ministry
Interweave at the Unitarian Universalist Church of Sarasota has earned the designation of "Welcoming Congregation," offering an inclusive atmosphere for all members of the community, including LGBTQ individuals and their families. The Unitarian Universalist Church of Sarasota offers a monthly event called "Rainbow Club Movie Nights in the Sanctuary."
At the Church of the Trinity Metropolitan Community Church in Sarasota and the Suncoast Cathedral MCC in Venice, LGBTQ church-goers can find a welcoming and inclusive Christian community. Church of the Trinity churches hold community service and charity at the core of their faith, and are active in a number of LGBTQ-friendly outreach and local charitable efforts.
Inclusive Community for All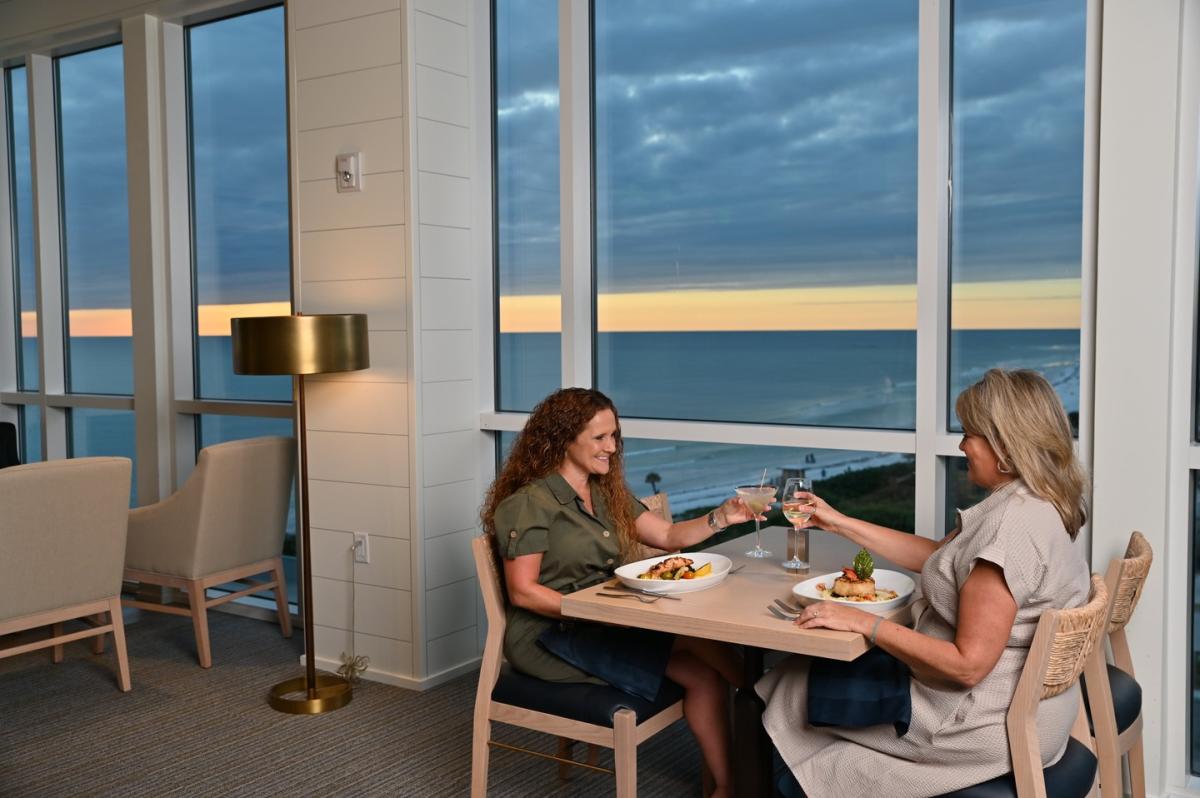 Regardless of where you may fall on the rainbow spectrum of diversity—gay, lesbian, bisexual, queer, questioning, transgender, asexual,or straight ally—there are plenty of opportunities to get out and get involved in Sarasota.
Whether you're simply looking to grab a cocktail with new friends, eager to get involved in the arts or a new hobby, or looking for an LGBTQ organization to donate your time to mentoring youth, or your money to support efforts to better the lives of LGBTQ community members: there is a place for everyone to feel at home in Sarasota County.
So pick an activity or a cause and get involved—Sarasota is a great place to belong!