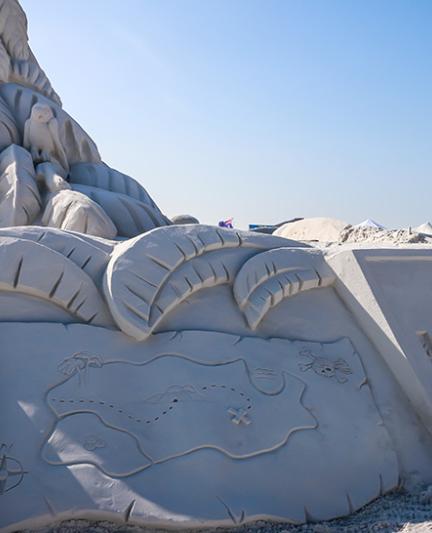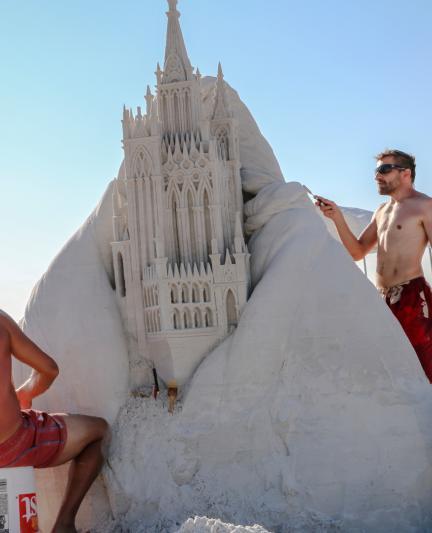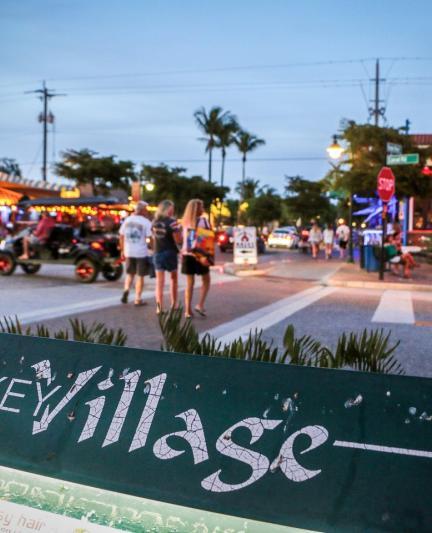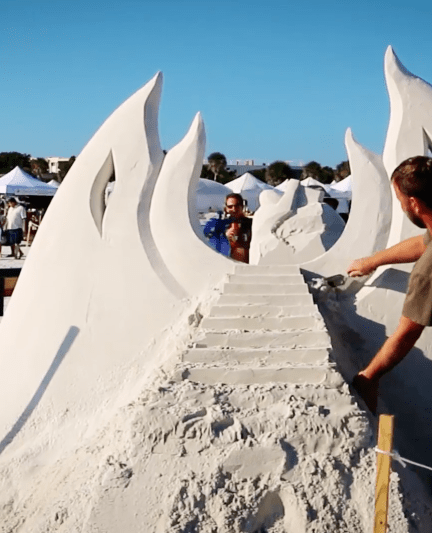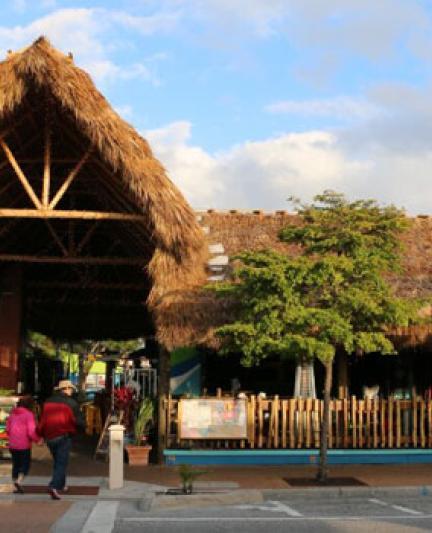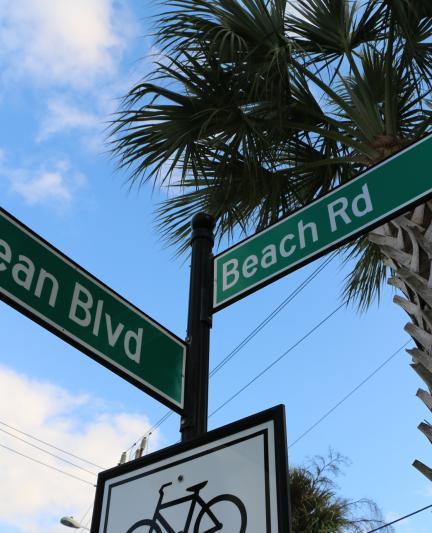 A Weekend Itinerary For The Siesta Key Crystal Classic
Making the trip to Siesta Key for the Siesta Key Crystal Classic? We've got the perfect long weekend itinerary sculpted for you.
A trip to Siesta Key in November isn't complete without the chance to witness the sand art mastery of the 12th annual Siesta Key Crystal Classic International Sand Sculpting Festival (Nov. 11-14, 2022). With endless things to do in Siesta Key, here are the must-see places and must-dos while on the island for the festival.
What is The Siesta Key Crystal Classic?
Every November, 24 international artists converge on Siesta Key Beach to compete in an amazing Master Sand Sculpting competition. The sculptors create a large community carve, eight solo sculptures and eight team sculptures from tons of Siesta's famous crystal-quartz sand. The timed competition over the course of four days is judged and the winners are revealed on Sunday of the festival.
But there are also other attractions of Siesta Key Crystal Classic to look forward to in addition to the incredible sand-sculpted masterpieces—including a science and craft activity for kids, various live bands under the huge entertainment tent, a party tent with music and a bar, a Vendor Village of many great food options open to the public and the excitement of visitors from all over the country and world together for a weekend of unique artistry and beachgoing.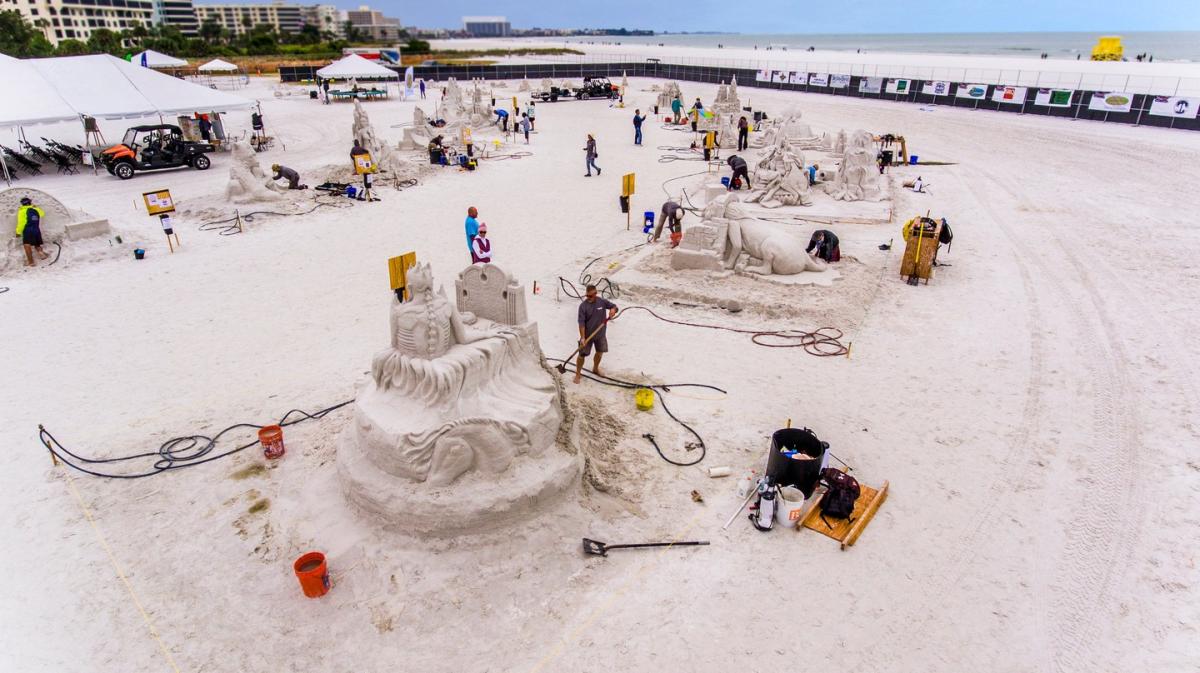 Friday, November 11th
**Due to the forecast of tropical storm conditions on Thursday, November 10th, the Siesta Key Crystal Classic will not be open to public on Friday, November 11. This will allow event organizers and vendors to complete necessary set up in a safe manner. The festival will be open Saturday, November 12, 10 am – 9 pm; Sunday, November 13, 10 am – 5 pm; and Monday, November 14, 10 am – 5 pm.
Presold Friday tickets will be honored Saturday, Sunday or Monday. Due to space limitations Friday reserved parking passes will be refunded.
Start your morning with a fresh smoothie or house-brewed coffee from local roaster, Mojo Rising, located in the heart of Siesta Key Village. Then head right over for all the action, as the event kicks off at 10am, with the opening of Vendor Village, which will feature over 81 vendors occupying 92 spaces, and six food trailers all open to the public. Here, you can grab a little bite to eat for breakfast. As the sand sculptures are starting to make their initial piles of sand and creating their works of art, spend some time hitting the Barefoot Beach Bar Party Tent, which will be open all four days of the festival with live music and a full bar (no entry fee).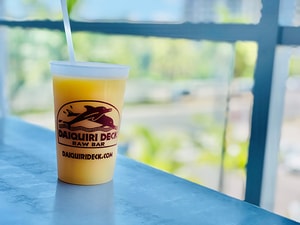 Time for lunch? Walk back towards Siesta Key Village for an oyster happy hour and local brews at the famous Siesta Key Oyster Bar, or grab some elevated bar bites and frozen daiquiris at the popular Daiquiri Deck Raw Bar. Head back to catch some Sand Sculpting Demos & Lessons by the artists at The Learning Curve Tent, and don't leave the Siesta sand without catching Friday night's sunset over the Gulf.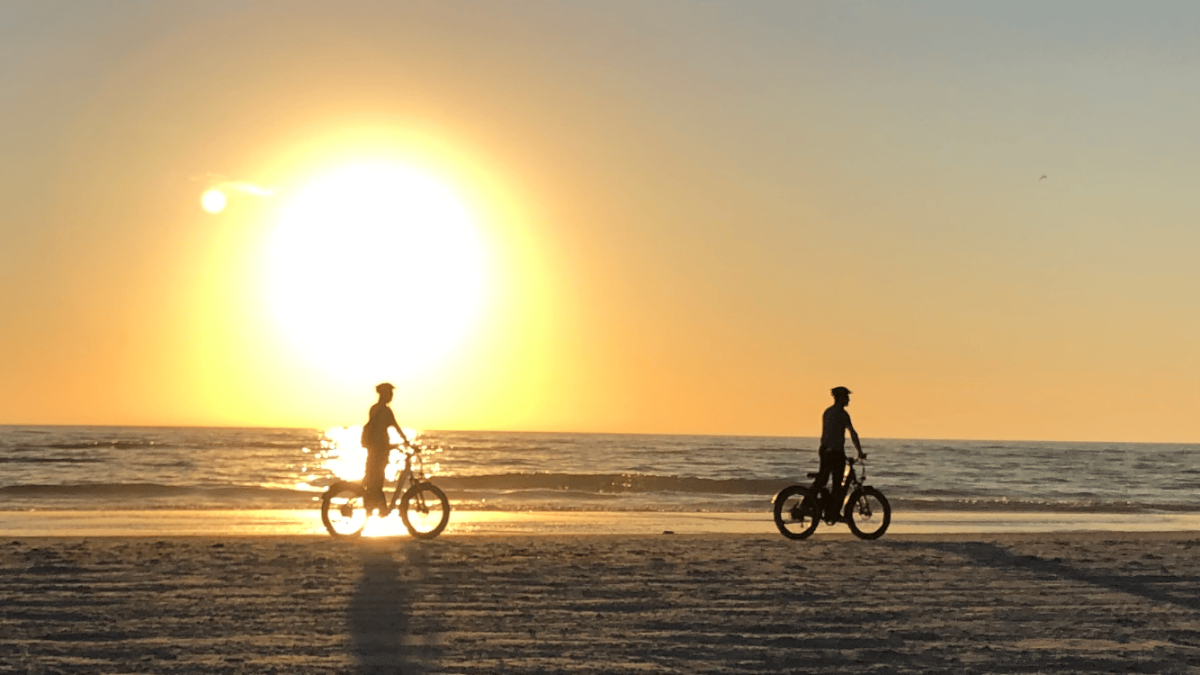 Not ready to leave the beach before sundown? Jump on a sunset bike tour with Sarasota Bike Tours to cruise electric bikes across Siesta's sands before darkness falls. Once you've worked up an appetite, head to Siesta Key Village for dinner. Right down Ocean Boulevard, find visitors' favorite, The Old Salty Dog, a family-friendly restaurant with a "Florida Keys feel with a British twist." Before heading back to the hotel or vacation rental, finish your first night with a touch of sweetness by grabbing a delightful cone at one of the five ice cream shops in the Village!
Saturday, November 12th
In the morning, catch some zen to start your day on a high note with Yoga on Siesta Beach, every Saturday morning on Siesta Key Public Beach with yoga instructor, Ava (just bring a mat or towel). Fuel up with some breaky and coffee by heading to the village for freshly baked donuts at Meaney's Mini Donuts & Coffee House. Once fueled, venture back to the festival to catch the Amateur Sand Sculpting Competition. Enjoy some more of the event—including live bands, more Sand Sculpting Demos & Lessons, a Kids RhythmJAM! session with Positive RePercussions and one of the Quick Sand Competitions, an ongoing contest of speed and skill over the course of the competition.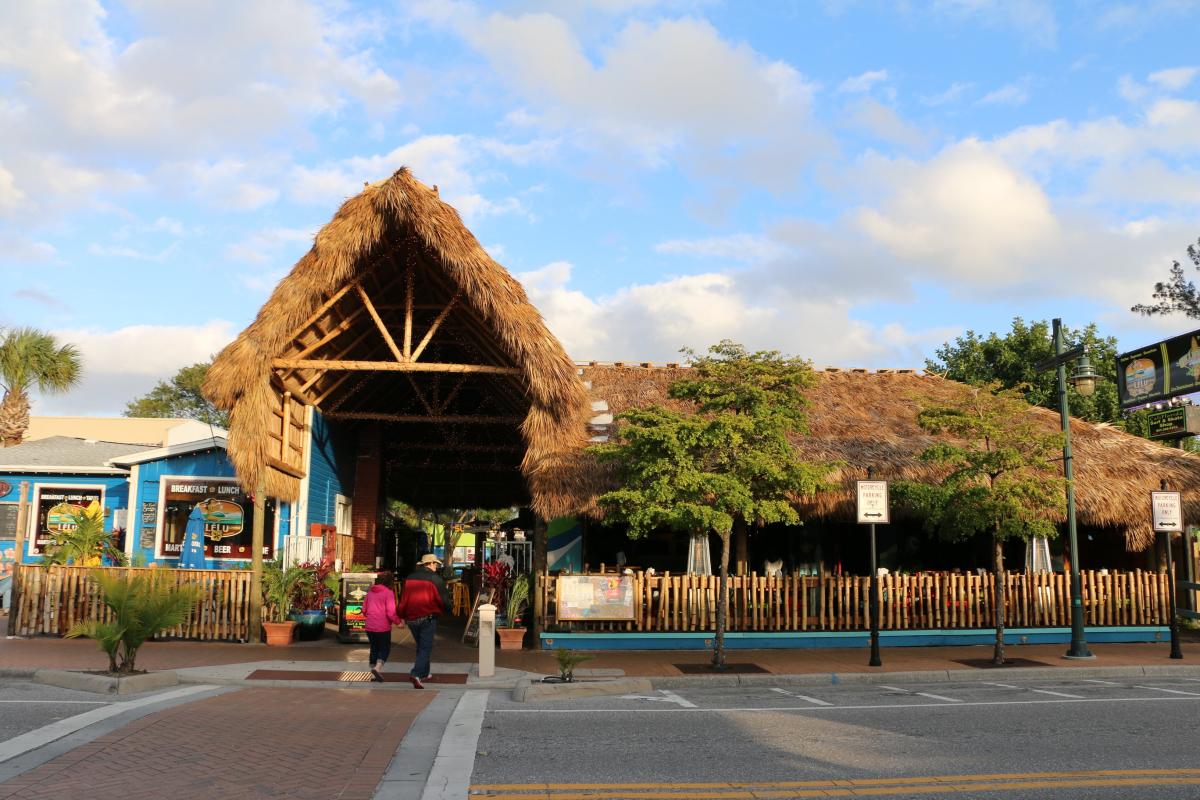 Break up the day by strolling inland to explore more of Siesta Key Village by shopping at the local boutiques to shop for clothing, bathing suits, souvenirs, decor and more. Boutiques such as Beach Bazaar, Island Trader, Sea Pleasures & Treasures, Sandal Factory, Sea Shanty, Gidget's Coastal Provisions, Marmalade Surfside and more will keep you plenty busy for a while!
Head back to the beach Saturday evening, because the Crystal Classic will be illuminating the day's sculptures under colored lights after sunset as a Fleetwood Mac cover band plays to the audience and nighttime sky. For dinner, head further out of the Village towards the south end of the key for a change of scenery. There, you'll find waterfront options such as Ophelia's on the Bay or Turtle Beach Grill. Just off Old Stickney Point, seafood jaunts, Spearfish Grille and Captain Curt's Crab & Oyster Bar are other great dining spots to hit before calling it a night!
Sunday, November 13th
Sunday Funday means time to get in the water (if you haven't already by now!) Venture early in the morning to CB's Saltwater Outfitters and have your pick of water sports, boat tours and rentals—including parasailing, jet skiing, fishing charters and more! Since this is further south of the key, you can catch the Siesta Key Breeze Trolley for free, and runs 8am-5pm.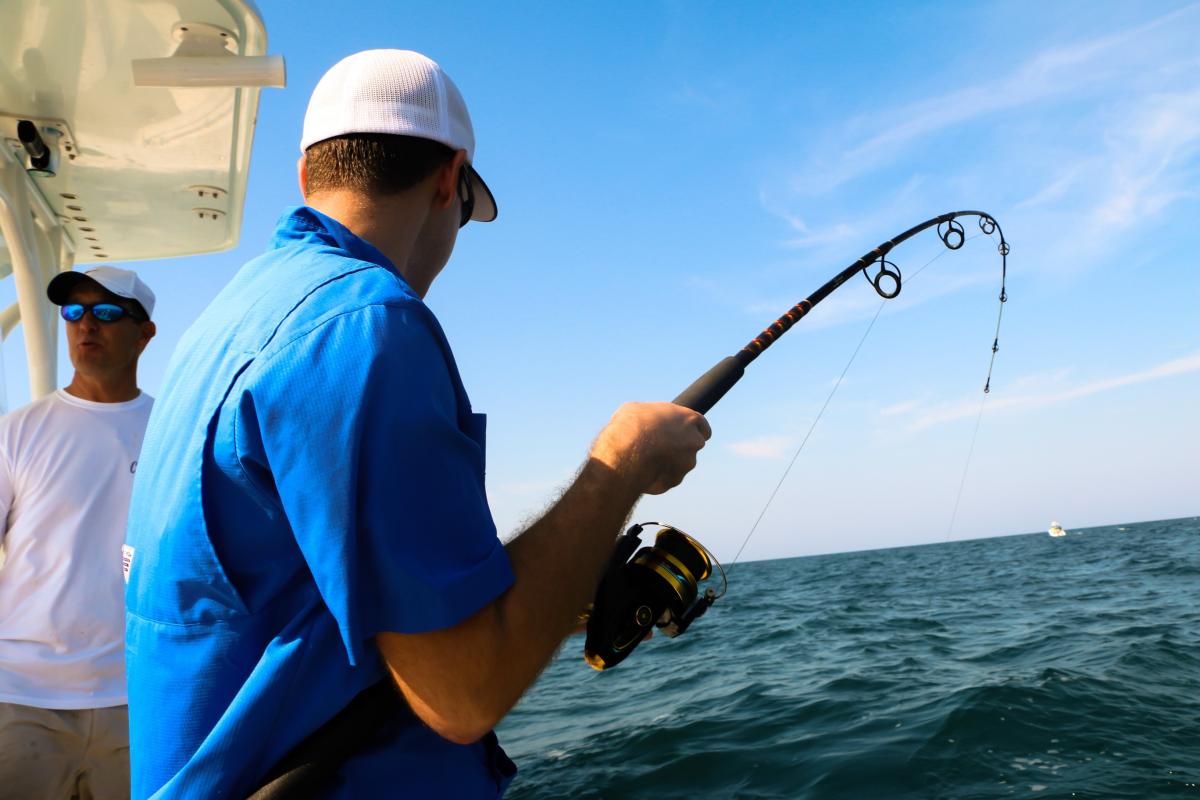 Once back on the beach, grab some bites at the Vendor Village/Food Court and enjoy another day of the event's Party Tent as artists put the finishing touches on their sand-sculpted masterpieces. By 3pm, the Masters Award Ceremony will take place announcing winners, determined by the judges. The final session of the Quick Sand Competition will also be taking place this evening.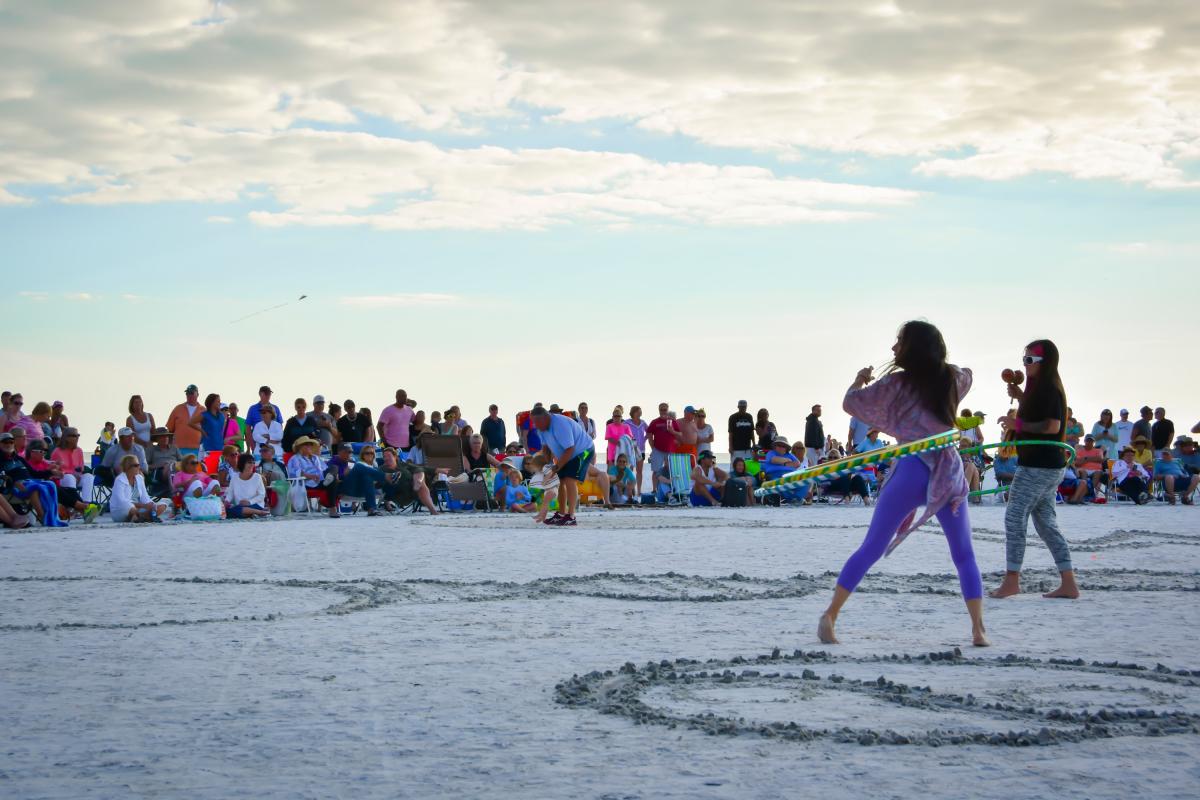 Catch another dreamy Gulf Coast sunset at a different part of Siesta Key beach, in front of the Public Pavilion. There, you'll be pleasantly awakened by a lively local party. The Siesta Key Drum Circle happens every Sunday evening around sundown, celebrating freedom of dance and music for anyone and everyone that wants to join in on the circle of festivities. Grab a Veo scooter, the Trolley or stroll back to Siesta Key Village for a hearty Italian meal at Cafe Gabbiano. If you happen to try out another ice cream shop for dessert, well, there's no harm in that while on vacation, is there?
Note: You will be able to vote for your favorite sculptures until Monday at 5pm by wooden tokens (available for purchase), so you can help determine the Peoples' Choice Award, which will be announced on Tuesday, November 16 on the event's website, as well as on their Facebook page.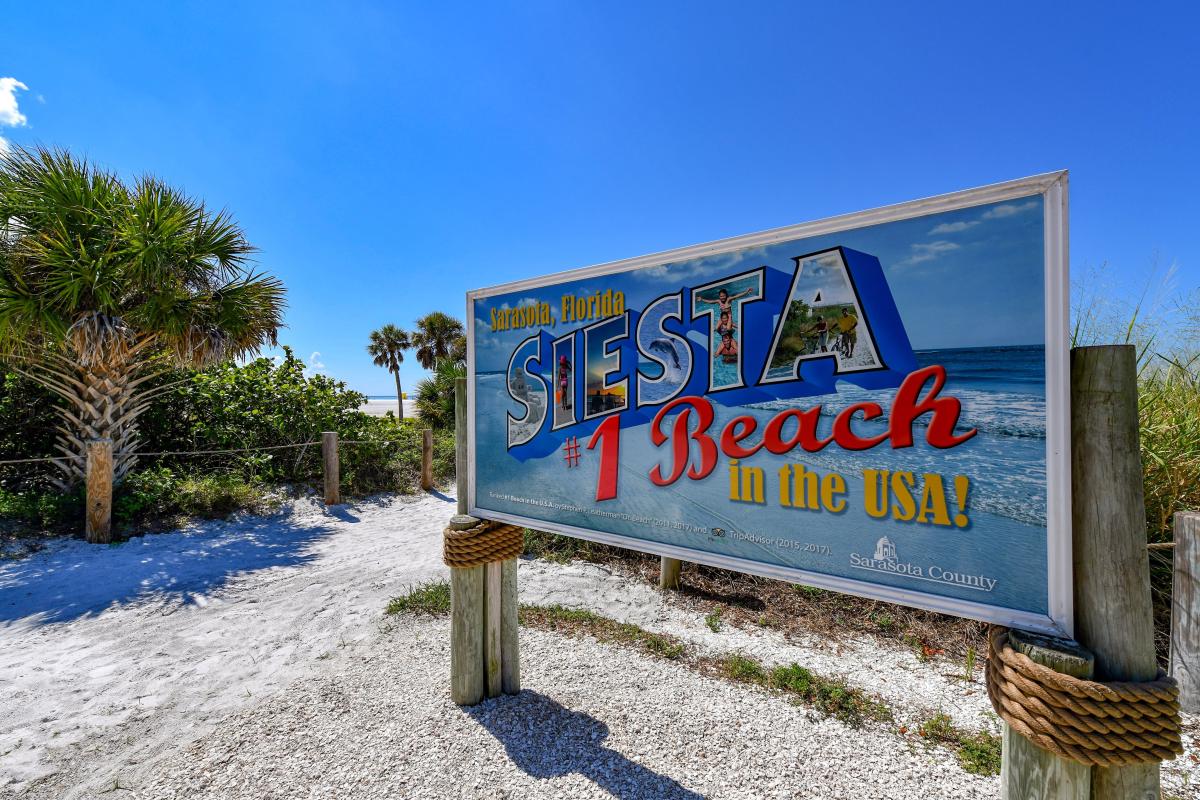 FAQ
How does ticketing work?
You can purchase your tickets ahead of time on siestakeycrystalclassic.com. You can purchase a One Day Ticket ($5-$10) for admission to one or more of the four days (Friday, Nov. 11- Monday, Nov. 14). You will check in at the advance purchase line located at the admission tent and receive a hand stamp for entry. You can also purchase a 4-Day Value Pass ($15-$30), which entitles you to all four days of the festival entrance, including the evening on Saturday. You will check in at the advance ticket kiosk at the event and receive a wristband. Come and go as you please each day!
What is the parking situation?
You will want to find public parking in one of the metered parking lots within Siesta Village. If you're staying further from the event site and are without a car, don't fret—the free Siesta Key Breeze Trolley runs daily from 8am-10pm, to and from Siesta Key Village and Turtle Beach. A mobile app is available to track the trolley in real-time. There are also golf cart rentals and scooter rentals available around the island.
Where should I stay for the weekend close to the event site?
Here are 12 hotels and resort stays in Siesta Key to book for your trip. Additionally, the event's artist lodging sponsor, Siesta Key Beach Resort and Suites, is the only hotel located in the heart of Siesta Key Village and is an opportunity to stay where the artists are staying.
Is there a full breakdown of the event schedule?
A schedule of events by day and time can be found here.
Is the event accessibility-friendly?
Beach wheelchairs will be available for free rental at the advance purchase tickets check-in kiosk. The event will not have a walking mat inside any part of the festival-permitted areas. In order to view the sculptures up close, attendees will need to be able to traverse through the fine sand on Siesta Beach or utilize a beach wheelchair at no cost but are first come first served, as they are limited. ADA viewing will also able available at the check-in kiosk to view a daily photo slide show of the sculptures being created and completed as they progress.