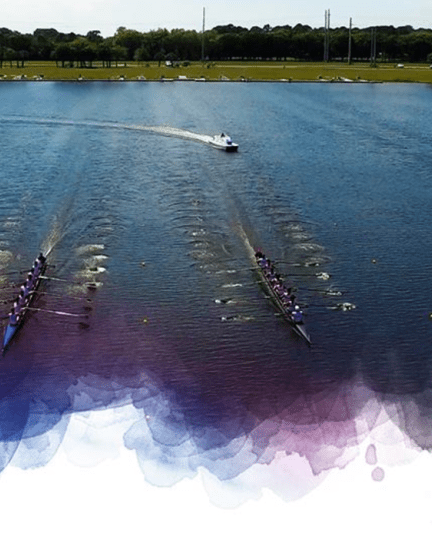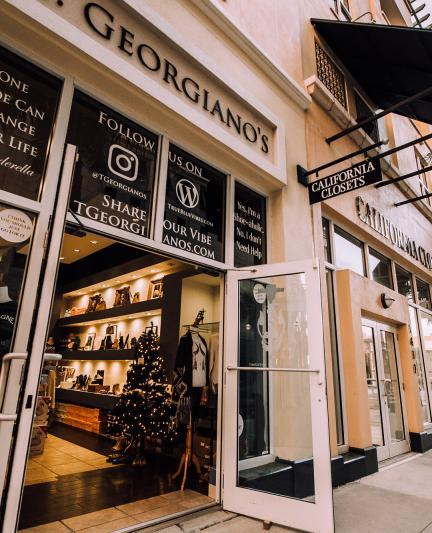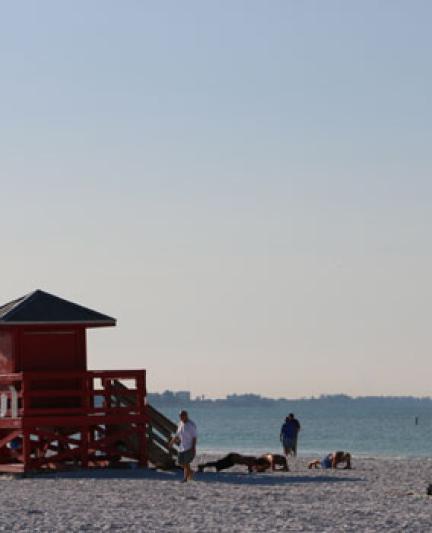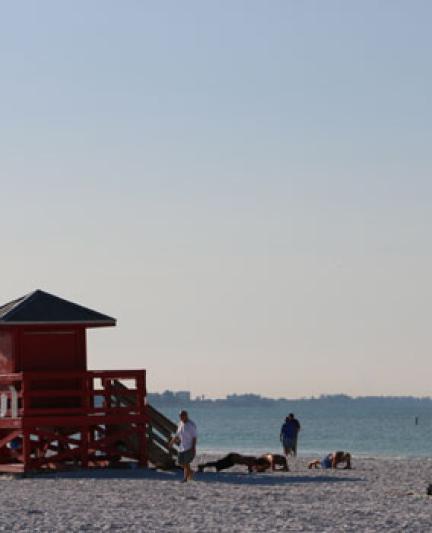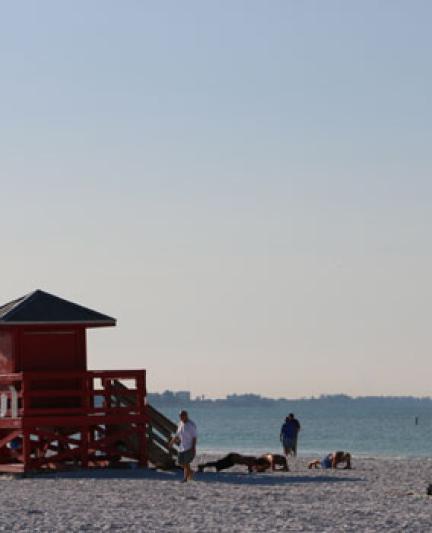 Siesta Beach in the Spotlight
There's nothing sleepy about this must-visit spot that deserves its frequent praise
Sarasota County's Siesta Beach has received all kinds of accolades over the years, from glowing press to a host of honors and awards from various organizations. It gained major national attention when it was named the best beach in America in 2011by Dr. Stephen P. Leatherman, the director of Florida International University's Laboratory for Coastal Research who's better known as Dr. Beach.You've probably been told by your friends, family, hotel front-desk clerk, waiter, and all kinds of other folks that you have to visit Siesta Beach during your trip to Sarasota. And you may be wondering: Is it truly worth all the hype? We're here to tell you that the answer is a resounding yes. Whether you're a first-timer, repeat visitor, or even a longtime local, a trip to Siesta Beach won't disappoint. Here are seven reasons to go.
1. That world-famous sand.
Everything you've heard about Siesta Beach's sand is probably true. Made of nearly pure quartz crystal, it's fine, white, and powdery. It feels nice and soft on your feet and doesn't get too hot when temperatures rise. And it's not rocky or overly shell-strewn at the water's edge, so your bare feet won't get painfully poked by anything as you make your way into the Gulf of Mexico.
2. The sheer size of the beach.
Encompassing about 101 acres, Siesta Beach is huge. The powdery sand seems to stretch on forever, offering plenty of options for spreading out your towel. Sure, you'll be joined by lots of other folks also checking out the well-known spot, but at least you won't have to sit right on top of them.
3. The excellent people watching.
Since everyone makes pilgrimages to Siesta Beach, even folks who have lived in Sarasota for years, you'll spot all types strolling the sands—cute kiddos, buff runners, super-tan septuagenarians, long-haired surfers, bikini babes, you name it. The show is continuous if beach reading or sunbathing just isn't your thing.
4. The family-friendly feel.
Siesta Beach's wide, flat expanse gives kids lots of room to run around and play. And what's better than building sandcastles at the home of the annual Crystal Classic sand-sculpting competition held each November? Parents will like the many lifeguard stations that are staffed year-round and the fact that big waves are an anomaly here. A new playground area is also being constructed as part of a major beach-improvement project.
5. The convenience factor.
Almost all of the supplies needed for a day at the beach can be found here. Concession stands sell everything from sandwiches to ice cream to 32-ounce pails filled with frozen daiquiris and piña coladas. You can buy sand toys and sunscreen and rent chairs and umbrellas if you're not able to bring your own. It's pretty much one-stop shopping.
6. The multi-use appeal.
You don't have to be a big swimmer to enjoy Siesta Beach. In fact, you don't even need to get in the water with all of the other activities that take place there. There are beach volleyball courts and all kinds of classes offered on the sand, from yoga to hoop dancing. The legendary Siesta Key Drum Circle attracts a colorful cast of characters on Sunday nights around sunset. Those who'd rather lace up their sneakers than put on a swimsuit can take part in the Sandy Claws Beach Run 5K in December or the kids' beach runs held each summer.
7. The improved parking situation.
New parking spaces have been added at Siesta Beach, with even more coming online. So checking out one of America's top beaches has gotten a little easier. But it never hurts to get an early start. Beat the crowds and it may feel like you have a big stretch of that gorgeous sand all to yourself. And you'll probably come to the conclusion that Siesta Beach definitely deserves all the attention it gets.