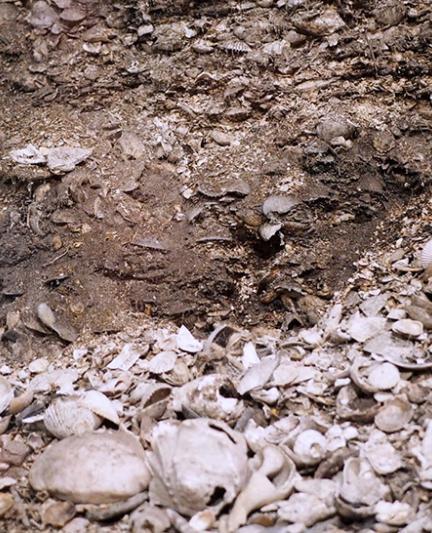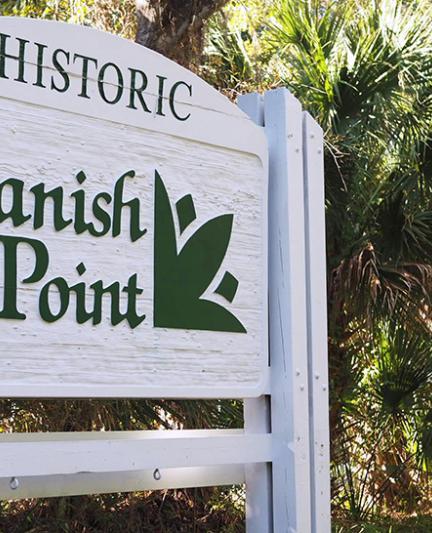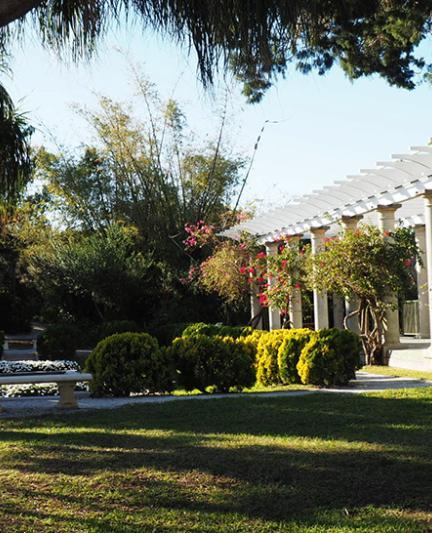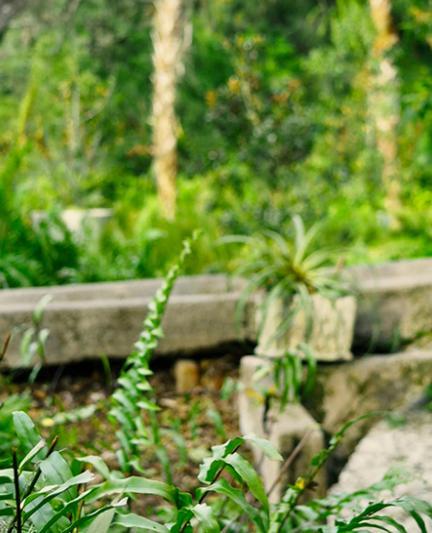 Historic Spanish Point: Sarasota's Hidden Oasis
The charm and appeal of Historic Spanish Point can be easily summed up in four P's — Prehistoric, Pioneers, Palmer, and Plants.
Nestled far back off Tamiami Trail in sleepy Osprey lies a verdant oasis rich with history. The 30 acre parcel of waterfront land has been inhabited by humans since 300 A.D. Although there are no longer any full time residents, there are plenty of inquisitive visitors every day eager to learn about its long and varied history.
The charm and appeal of Historic Spanish Point can be easily summed up in four P's — Prehistoric, Pioneers, Palmer, and Plants.
Prehistoric
Historic Spanish Point may be the most archeologically valuable piece of land in Sarasota County. Its earliest residents, the Manasota Culture, settled on the grounds and lived there for over 500 years! Their existence is evidenced by a burial ground at the park's entrance, as well as a prehistoric shell midden which spans the majority of the grounds.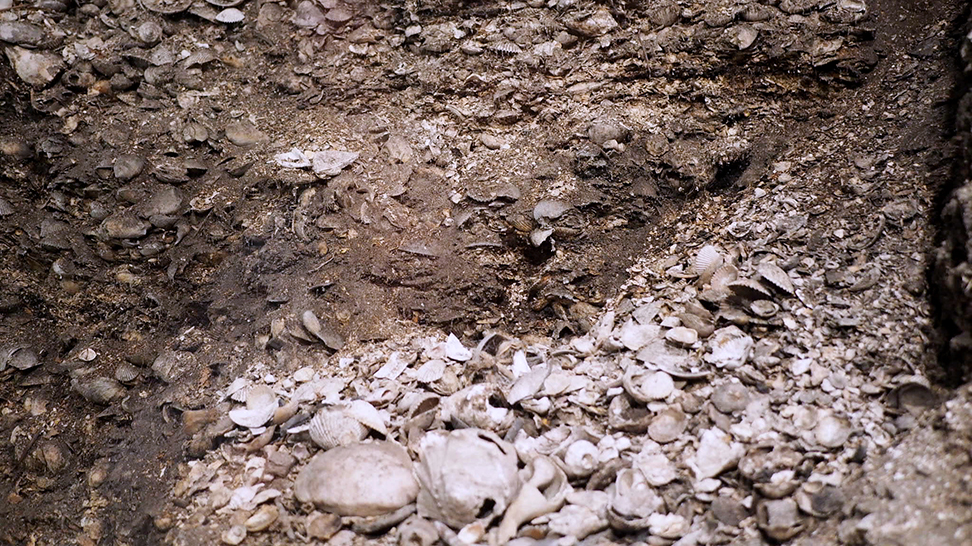 A midden is essentially a giant mound or hill made up of domestic waste, or for Historic Spanish Point, consisting of mostly mollusk shells, pottery chards and fish bones. For half of a millennia, the middens built the park land well above sea level, keeping it safe during storm season. In strolling the grounds, one will see a variety of shells, large and small, in all of the foliage. A walking tour with one of the volunteer docents will reveal that each and every shell on the property was likely consumed by a person and discarded into the midden.
Guests can even walk inside one of these middens, and view an archaeological dig site with its many layers of discarded waste. A short video explains how each level tells scientists valuable stories about the people that lived here long before modern civilization.
Pioneers
Fast forward 1000 years after the last of the Manasota Culture migrated elsewhere and we are greeted with a new generation of historical residents. The homesteading Webb family made way for Florida from Utica, N.Y. in 1867. South Florida locals directed them to Spanish Point, citing the high elevation as the most desirable aspect of the land. They claimed the land as their own and opened a variety of business ventures to ensure the success of their homestead.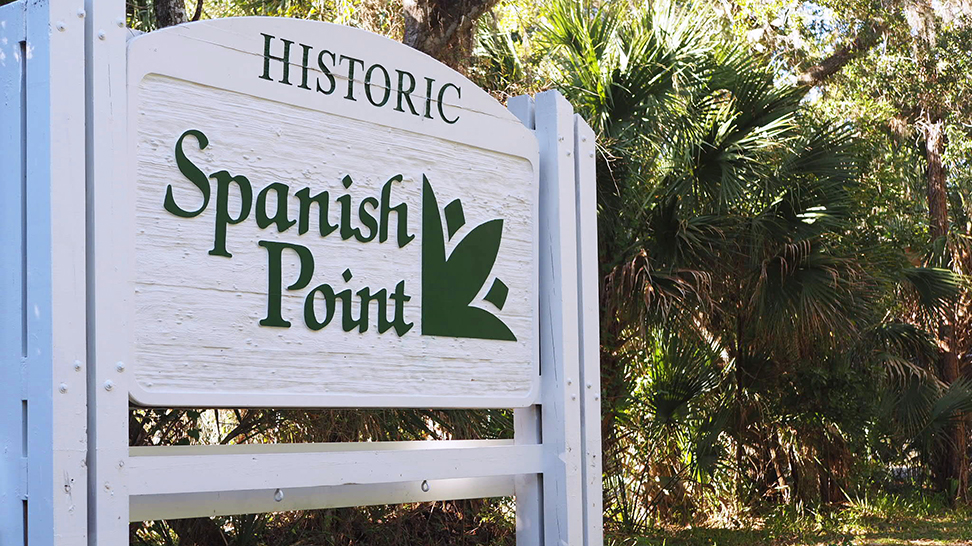 Today guests can view the Webb Packing House, Pioneer Cemetery, Mary's Chapel and Guptill House. Webb Packing House showcases the citrus packing and shipping business the homesteader's started. A quick jaunt to Mary's Chapel gives visitor's an opportunity to ring the church bell and pay respect to the Webb family in the adjoining cemetery. A fully restored two-story wooden home, Guptill House, rests atop what we now know is the remains of a shell pyramid. The home is decorated in the style of the time, and visitors can examine the fine craftsmanship of the pioneer builders.
Palmer
The Webb family eventually sold their land to Bertha Palmer, an American businesswoman, socialite and philanthropist from Chicago, Ill. Mrs. Palmer was one of the most important and influential residents of Sarasota County. At one point she owned more than 90,000 acres in Sarasota, and if not for her, much of our developed cities would not exist today. But Spanish Point was her favorite, and where she ultimately made her home.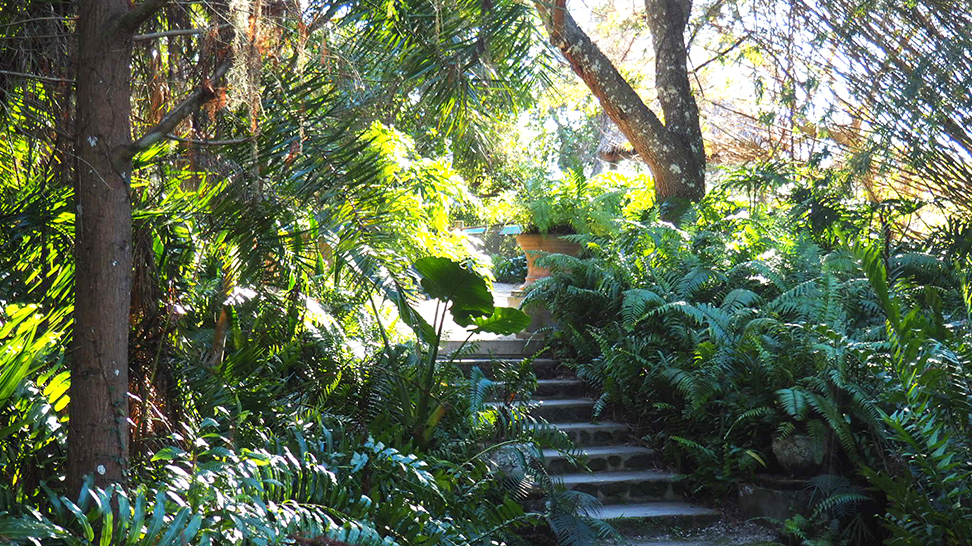 Plants
Visitors can still stroll Mrs. Palmer's beautiful and preserved gardens throughout the park. The Duchene Lawn and Classic Portal pay homage to Mrs. Palmer's favorite landscape architect of the time. The Jungle Walk and Aqueduct feel like a tropical secret garden with lush vegetation and cozy shaded nooks. By contrast, the open grounds of the Pergola and Sunken garden provide breathtaking panoramic views of the adjoining bay.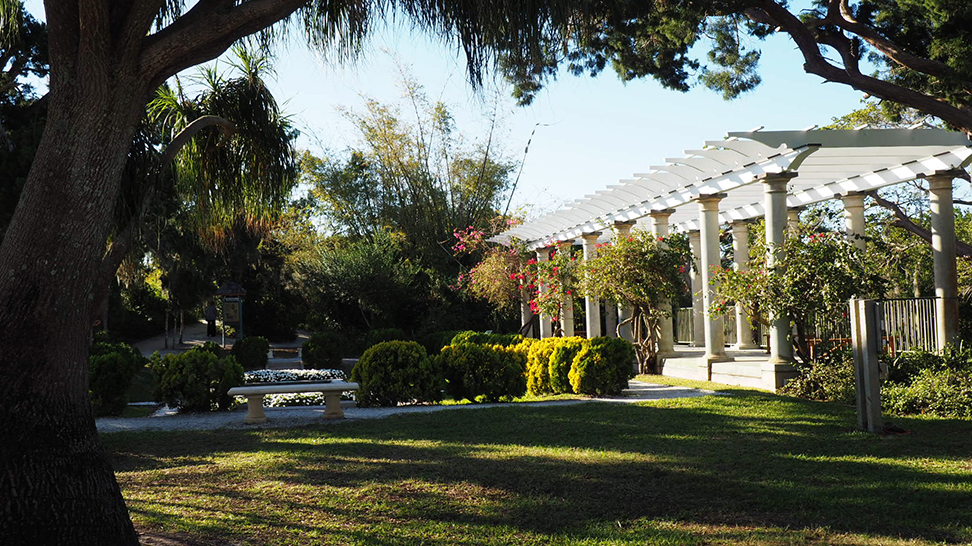 In addition to the curated gardens, visitors can enjoy native Florida plants including coastal mangroves, oak trees, pines and ferns. A large butterfly garden supports our year-round butterfly population and is a great stop for families and wildlife enthusiasts alike.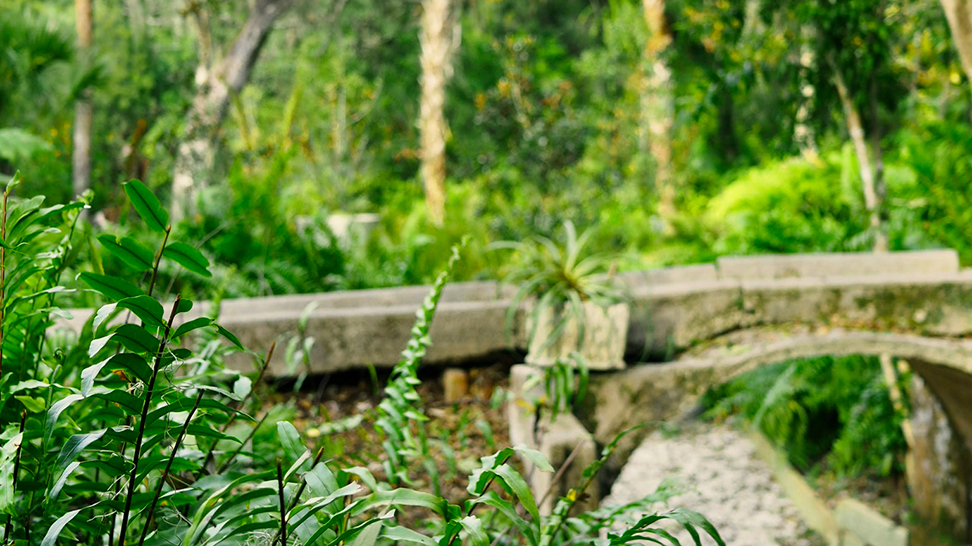 Tours are highly recommended when enjoying Historic Spanish Point. The park offers a tram tour as well as an extended walking tour, which goes into deep detail of the park's unique history. The park is open seven days a week, giving visitors ample opportunity to take in this bit of extraordinary beauty and hidden history of Sarasota for themselves.
After your tour, return for a picnic, photoshoot or just a quiet day in the park amongst the endless scenery at this living window into Sarasota's ancient past.