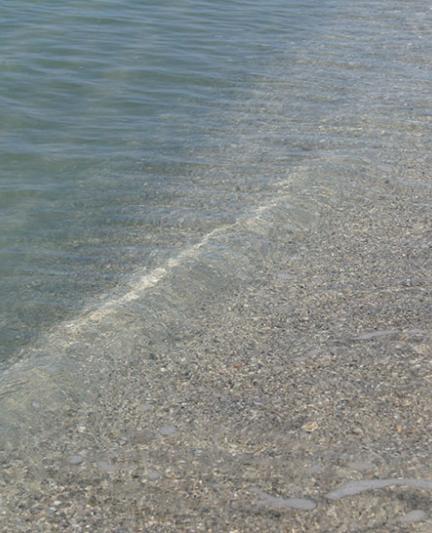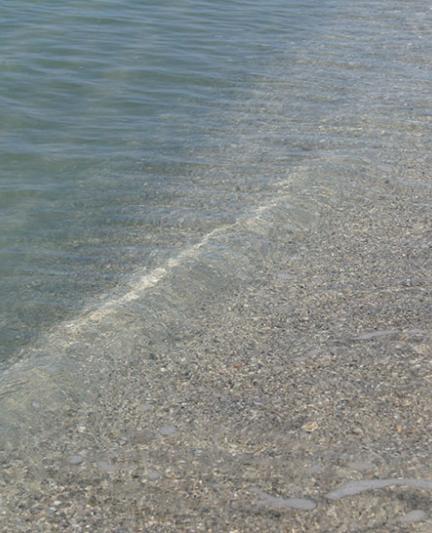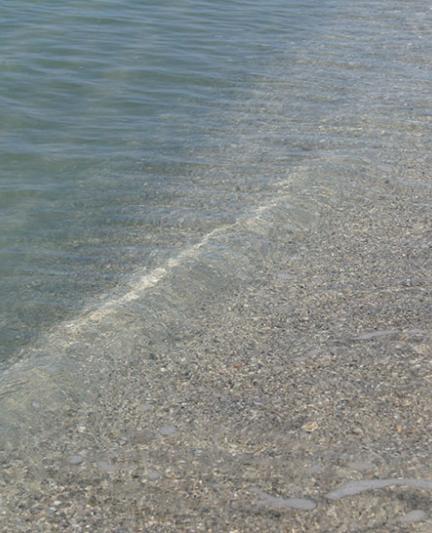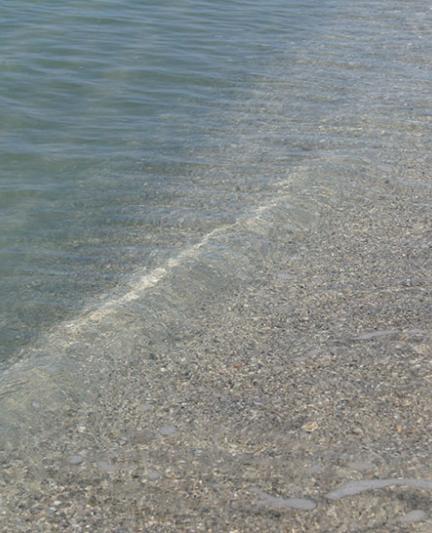 Hunting for beach treasures in Sarasota County
Where and how to find shell and sharks' teeth souvenirs in Sarasota County
Odds are you've heard about Venice's claim to fame as the "Shark Tooth Capital of the World." And you've probably seen folks hunched over at the shoreline, scouring the sand for the tiny treasures. But why does the dental detritus end up on our beaches? Are there good spots for shelling too? And how can you improve your chances of going home from your Sarasota County vacation with some sharks' teeth or cool shells in your pocket? We've unearthed answers to these kinds of questions to help make your hunting more fruitful.
What beaches are good for shark-tooth hunting?
Due to the City of Venice's moniker, it's not surprising that its Venice and Caspersen Beaches are prime spots for finding the fossilized choppers. "Venice just happens to be a good spot because the host formation (the Peace River Formation) is fairly near the surface at that location," says H. Cliff Harrison, senior hydrogeologist for Sarasota County's public utilities department. "The currents erode away the deposits, and the teeth get washed up on the beach."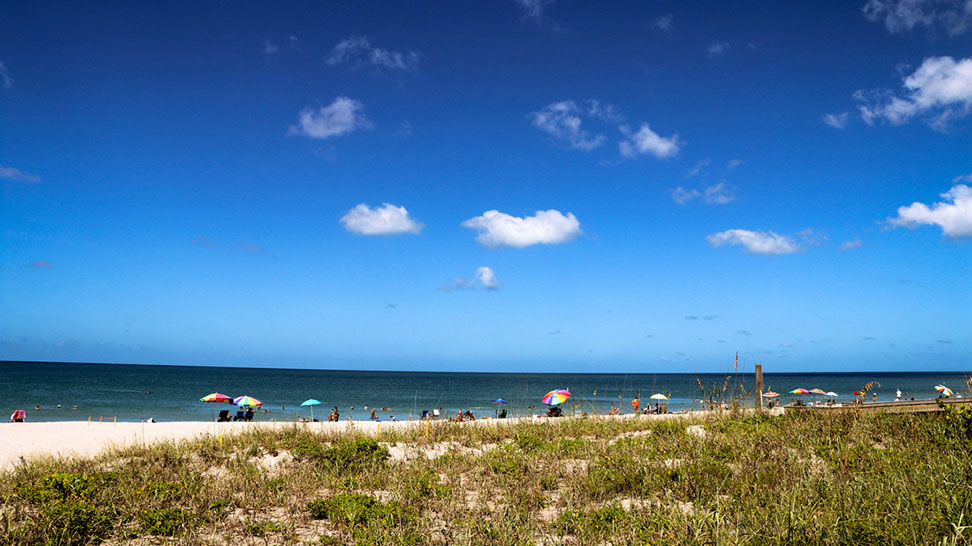 While not too many teeth are found north of Venice, they can be uncovered to the south at Englewood's Manasota and Blind Pass Beaches. "The best beaches for finding them are beaches with a significant amount of 'black sand' or 'dark sand' mixed in with our regular white quartz sand," says Harrison. "All those small black grains are actually phosphate and small particles of fossilized bone and teeth."
How do I find sharks' teeth?
You don't need much more than a good eye and a pair of hands for spotting and grabbing the pointy prizes at the water's edge. Some folks like to use a sifter of some kind to separate the sand from what they've scooped up. This can range from a child's beach toy to the metal contraptions sold locally and known as "Florida snow shovels."
The timing of your trip to the beach can make a difference in the size of your haul. "Early morning before too many beachgoers are out is a good time to look," says Kathi Rader-Gibson, a parks naturalist for Sarasota County. You can also have good luck after a storm has passed through the area.
Winding up with a palmful of sharks' teeth is definitely nothing to shrug off. But if you want the chance to find some more sizable specimens, you'll have to head underwater. Florida West Scuba & Charters in Venice runs regular Shark Tooth Dive charters that take divers a couple miles offshore to where water depths reach 25 to 35 feet."
"It changes constantly out there," says Captain Steve Jones, owner of Florida West Scuba. "The sands shift around down there quite a bit, things get covered up and uncovered--it's pretty dynamic."
Lucky divers can find hefty teeth from the extinct giant megalodon shark as well as manatee and whale bones and other interesting discoveries. "There are so many different types of fossils out there from animals that lived millions of years apart," says Jones. "You might find a megalodon tooth sitting next to a mammoth tooth." How's that for some out-of-the-ordinary souvenirs?
What about shells?
"We have some really nice shells here," says Karen Fraley, manager/naturalist for Around the Bend Nature Tours, which offers excursions for school and private groups. "We have things like the lightning whelk; crown, fighting, and horse conches; and banded tulips."
She suggests heading to spots like Turtle Beach and Point of Rocks that are located near passes "where you get a lot of movement of sand." And similar to sharks' teeth, the county's southern beaches tend to have more shells than Siesta Beach and other points north.
Storms also help to stir things up and wash shells ashore. And the earlier you hit the beach, the more you'll be able to find before someone else beats you to it.
"I have quite a shell collection that I use for my classroom programs, and all the shells I've collected were from local beaches," says Rader-Gibson. "You can find a wide variety of shells here." That includes bivalves like clam, scallop, and cockle shells. "Most bivalves that you find won't be connected still," she says. "But with the little coquinas you often find the whole shell, which looks like a little butterfly."
One rule of thumb: If you see something still living in a shell, leave it on the beach. "You should only pick up empty shells," says Fraley.
The same goes for the sought-after sand dollar. If it's white, it's already dead and can be taken home with you. But if it's brown or you see little hairs moving in its mouth on its underside, it's still alive. So just leave it behind and keep looking. It won't take long until you find other treasures to serve as mementoes of your time on Sarasota County's shores.
Why are there so many sharks' teeth on area beaches?
Sharks lose thousands of teeth during their lives. And they don't leave them under their pillow for the Tooth Fairy. The teeth shed millions of years ago by prehistoric sharks fell to the ocean floor and got buried under layers of sediment, turning them into fossils.
The sharks' teeth found in Sarasota County come from the Peace River Formation, which dates to the Miocene Epoch some 20 million years ago. The fossil-rich zone is located in the Gulf of Mexico just offshore of area beaches and is the origin point for the teeth that get exposed and eventually washed up on the shoreline. Their darker color comes from the minerals present in the sediments.
If the proximity of all these prehistoric teeth starts to make you worry about the chances of encountering some present-day pearly whites, don't automatically go there. Sea levels changed over various epochs, so some parts of modern-day Florida were underwater at various times. That means prehistoric sharks may have covered more or different territory than their contemporary relatives do now.