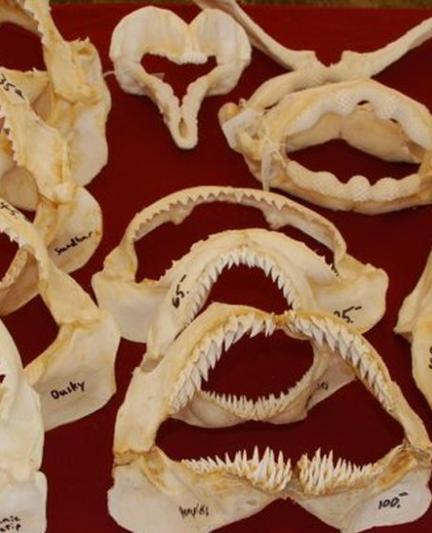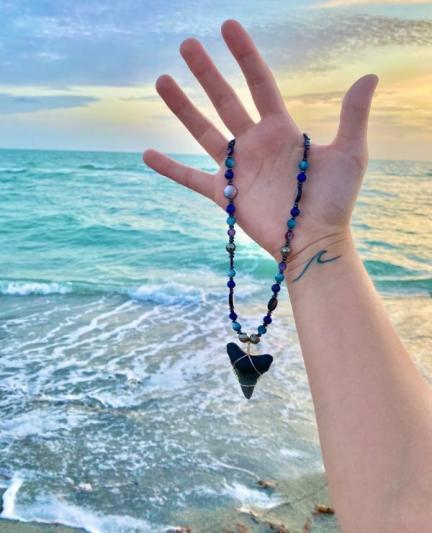 The Venice Sharks Tooth Festival Returns
The Venice Sharks Tooth Festival is back for marine lovers to dive into some toothsome finds!
Sharks. The mere mention of these carnivorous creatures makes some people cringe. In Venice, however, it's actually cause for celebration. The Sharks Tooth Festival, which first began in 1992, returns to Venice, FL—aka "The Sharks Tooth Capital of the World"—after a three-year hiatus.
The annual celebration hosted in the small, beachside community attracted thousands every spring to come experience this unique claim to fame for themselves. Due to Covid-19, the festival has been absent since 2019, but is now back and sure to bring a shark-loving crowd while showcasing some jawsome finds!
What To Expect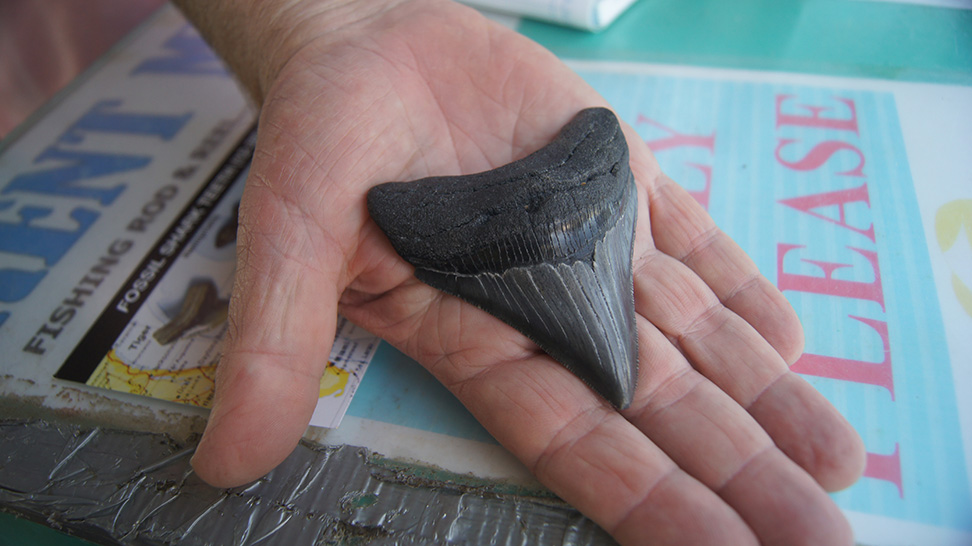 Exciting locals and visitors alike, the 2023 Sharks Tooth Festival will be back on Saturday, April 22 and Sunday, April 23 at Venice's Historic Downtown in Centennial Park. Join the oceanic, family-fun event for a magnificent shark teeth display, including prehistoric fossil collections, sharks' jaws, stingray spine fragments, stingray teeth, alligator teeth, sea biscuits and more.
In between checking out sea treasures, shop around the many different local vendors and artists selling beach-themed merchandise at the event. Food vendors serve up delicious fare such as seafood and BBQ, plus live entertainment is on stage all weekend. Kids can dive into hands-on exhibits such as a shark tooth dig, enjoy fossil talks, face painting, kids crafts, plus so much more.
This event is free and open to the public. For up-to-date information, go to venicesharkstoothfestival.com.
Hunt For Yourself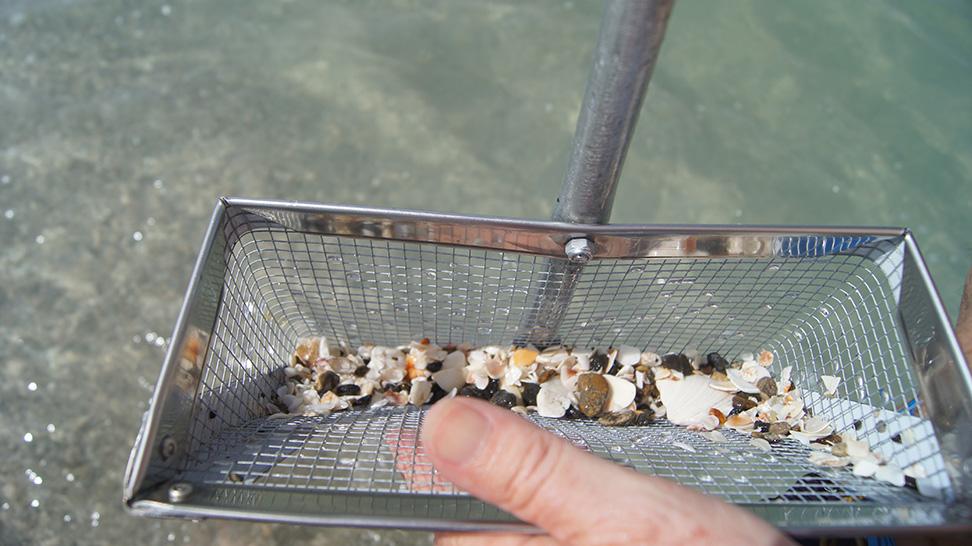 The festival, just a short drive away from Venice's best shark tooth hunting spots, Venice Beach and Caspersen Beach, will give you a chance to go try and unearth some yourself before or after the event. As one of the few cities on Florida's southwest coast without a barrier island, Venice shores see millions of prehistoric sharks' teeth wash up on its sandy beaches annually.

Combing these shores to look for the dark gems has always been a favorite pastime of visitors and residents here. Success is basically guaranteed. Anthropologist-wannabes also delight in the occasional lucky find of fossilized bone fragments from other prehistoric animals such as bison, sloths and tapirs.
Fun Shark Facts
Sharks have lived in the Gulf of Mexico for millions of years and have evolved very little over this time. Since sharks regenerate their teeth, a single shark may produce thousands in a lifetime. Sharks' teeth may be black, brown or gray, depending on the minerals in the sand. Despite having fabulous chompers, most sharks do not chew their food, but gulp it down whole in large pieces.
About Venice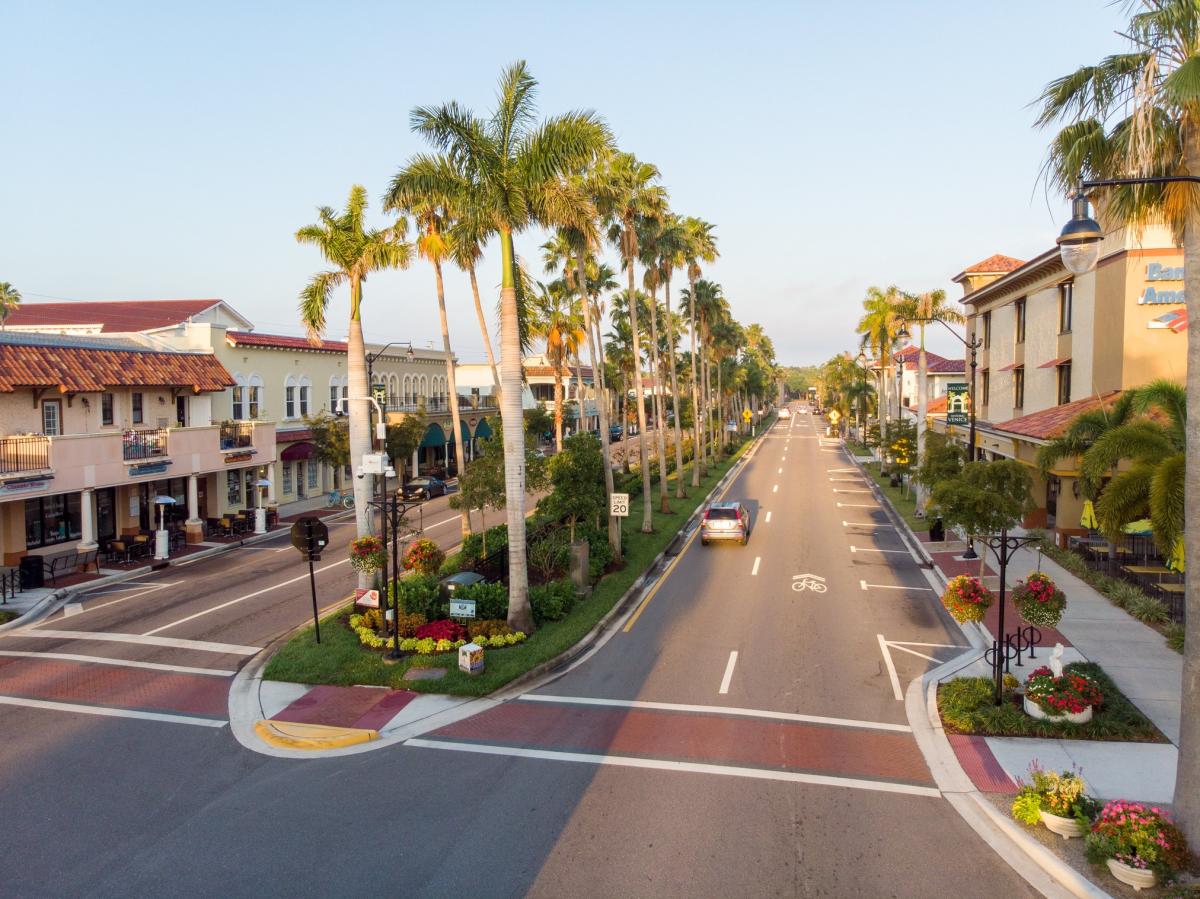 In addition to shark tooth discoveries, beaches in the Venice area offer excellent shelling, smooth golden sand, crystal-blue waters, lifeguards and the coveted Blue Wave certification, a Clean Beach Council designation indicating superior water quality, cleanliness, safety, services and maintenance, conservation efforts, warning/information systems and erosion management.

Just minutes from the beach, the picturesque downtown is a well-preserved, historical gem surrounded by waterways and graced by Northern Italian architecture and beautifully landscaped boulevards dating back to the original city plans of 1925. Parks, fountains, statuary benches and nostalgic streetlights add to the Old World ambiance. Enjoy endless places to grab a bite to eat, shop and check out local art. Downtown's "island avenues" are lined with gift and clothing boutiques, craft stores, antique shops, sidewalk cafes and gourmet restaurants.