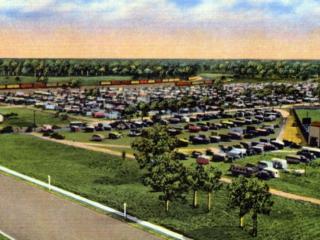 7 Historic Ways Sarasota Became a Destination
Here are seven reasons throughout its 100-year history Sarasota County has been a desirable place for visitors to play
Through both dedicated efforts of local leaders and the unique charm of the area, this once sleepy fishing town has become an internationally known destination. Here are seven reasons throughout its 100-year history Sarasota County has been a desirable place for visitors to play:
1.
A Leader and His Letters
In the early days, attracting tourists to a small fishing town on the west coast of Florida was much more challenging than it is today, but a determined Sarasota native found an innovative way to pique interest. Arthur Britton (A.B.) Edwards, who served as the first mayor of the City of Sarasota in 1914, wrote to the railroad companies asking for lists of names of people who had inquired about visiting Florida. He then wrote personal letters to each person on the lists, sharing why they should specifically vacation in Sarasota.
2.
A Trail Runs Through It
The development of Tamiami Trail was a project that took 13 years to span its 284 miles to connect Tampa to Miami. In its early days, Sarasota's roads were no more than two deep ruts in the sand. In 1914, the "Sarasota Good Road Boosters'' sought to connect Sarasota to Venice, thus creating a 9-foot wide ribbon of asphalt parallel to the Gulf Coast. When the idea to create Tamiami Trail came about, Sarasota's civic community was enthusiastically involved. Several local leaders were members of the Tamiami Trail Blazers - a group of supporters throughout Florida that drove in a caravan when the highway officially opened on April 26, 1928.
Opened in 1940, the Lido Casino became a destination for locals and tourists alike. Featuring a ballroom, restaurants, a pool, and shops, the Lido Casino was designed by architect Ralph Twitchell, and became an iconic backdrop in countless promotional photos of Sarasota - rivaling the turquoise waters it faced. Though the Lido Casino was razed in 1969, its idyllic and nostalgic art deco architecture remains part of Sarasota enduring memory.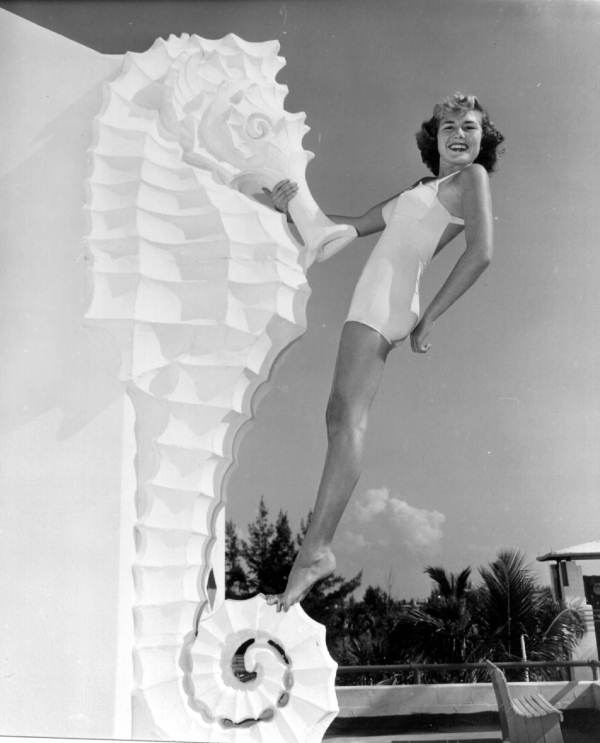 Barbara Hoots poses on a sea horse formation of the Lido Beach municipal casino circa 1951 (Photo: State Archives of Florida)
4.
Tin Cans and Road Warriors
As traveling by car became more affordable and accessible, camping and trailering enthusiasts known as the Tin Can Tourists of the World (T.C.T.) sought to provide its members with safe and clean camping areas, wholesome entertainment, and high moral values. In 1932, after a vigorous campaign by then-Mayor, E.A. Smith, the T.C.T. hosted their winter convention for the next six years at a campground just east of the Payne Park baseball field. These conventions drew thousands of campers, culminating in a parade along Main Street.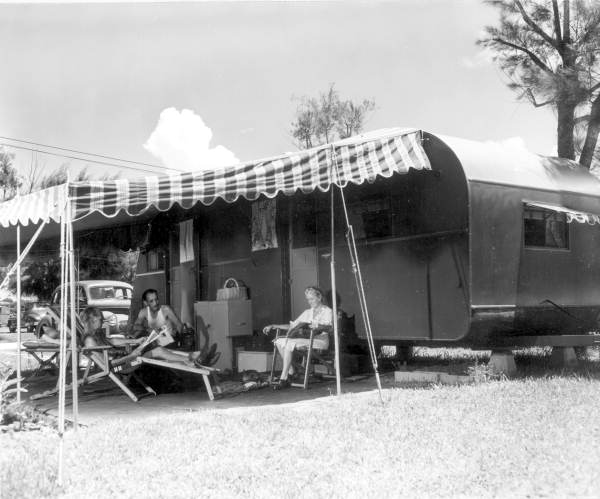 Mr. and Mrs. H. B. Straight sitting under the awning by their trailer in 1946 (Photo: State Archives of Florida)
5.
Silver Kings and Tarpon Queens
Tarpon fishing was a major draw to the area in the 1900s and evolved from a strict sporting pastime to an annual event. The Sarasota Tarpon Tournament, run by the Sarasota Anglers Club, eventually included a beauty pageant where a local young lady would be crowned the "Tarpon Queen."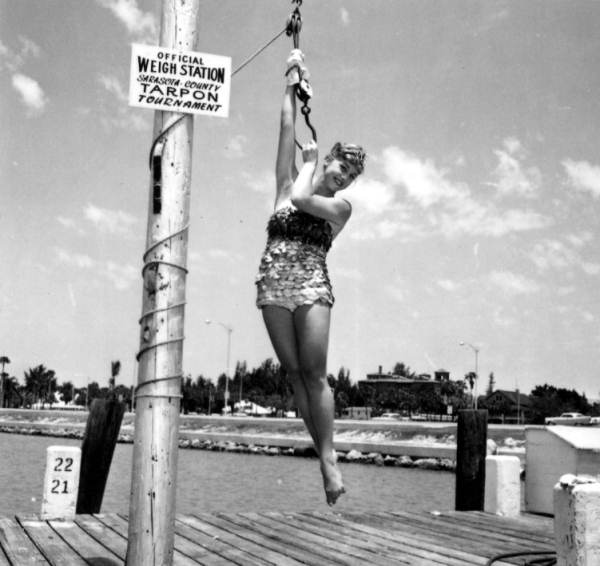 Tarpon queen Barbara Glidden poses for a photograph while hanging from a weighing device, 1962 (Photo: State Archives of Florida))
George Chapline published the "Legend of Sara de Soto" in 1906, retelling a tragic tale of a young native warrior, Chichi Okobee, and the daughter of Hernando de Soto, Sara. In a matter of a few years, the fable became the basis of a multi-day celebration. For nearly 5 decades, the Sara de Soto Festival celebrated the legend with sporting events, dances, a coronation ball, parades, and a reenactment of the tale, which drew hundreds of thousands of visitors and locals each year.
7.
A Jet-Setting Place to Be (Sarasota-Bradenton International Airport)
The Sarasota Bradenton International Airport brought much needed jobs, and visitors, to the area. Thanks to funding from the Works Progress Administration, leaders from Sarasota and Manatee counties came together in 1939 to form a joint airport authority and purchase land on the county line. In 1942, the land was leased to the Army Air Corps as a WWII fighter pilot training base. In 1992, the word "International" was added to the name after the U.S. Customs Office granted Port of Entry status to the airport.
Compass Rose History Experiences is a local company dedicated to connecting people to the history of the Sarasota and Bradenton areas. Through stories of those who came before us, Compass Rose creates meaningful relationships with the past.