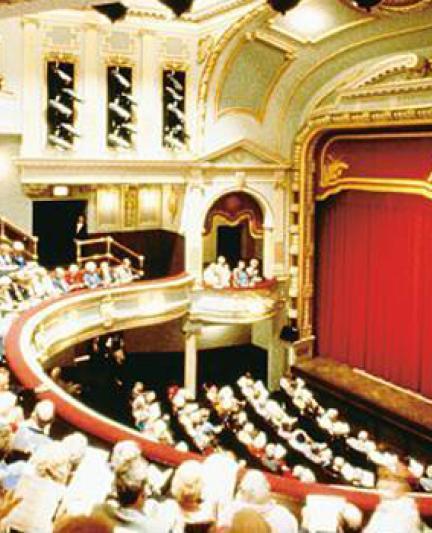 Morning, day and night: Great Gulf Gate activities
Sarasota County has more to offer than its obvious attractions. The oft overlooked Gulf Gate area has more than enough activities for the perfect day in a hidden Sarasota County gem.
It's no secret that Sarasota County has its fair share of both natural beauty and entertainment options. Most people are familiar with its white quartz beaches, scenic bayfront and diverse downtown. But, like many places, Sarasota County has more to offer than just its obvious attractions. Of all its different districts, arguably one of the most overlooked is the Gulf Gate area. We've put together a rough itinerary to help you spend the perfect day in Gulf Gate - one of the area's hidden gems.
Morning
When you roll out of bed, you're going to want to start the day out right - with a delicious breakfast of course. You've got a long day ahead of you, and you're going to need your energy.
Jim's Small Batch Bakery
Don't be thrown off by this bakery's modest exterior - Jim's Small Batch is a local favorite for a reason. Jim's bread, bagels, sandwiches and pastries will satisfy even the snobbiest of foodies. Our personal favorite? The candied bacon croissant. Seriously.
Word of Mouth
The original! This unpretentious breakfast spot has the right idea: no frills, just great food. Its other two locations on Osprey and Cattleman have a great following as well, but you can't beat the original. With fresh-baked pastries and traditional American breakfast food, you can't go wrong with this award-winning restaurant.
Day
Now that you've got some fuel in your tank, it's time to take on the day. The Gulf Gate area has plenty of nearby daytime activities to keep you busy, so let's get started.
Siesta Sports Rentals
Siesta Sports Rentals, located just over the south bridge of Siesta Key nearby Gulf Gate, offers bike rentals, kayak rentals (and tours), scooter rentals and much more. In fact, this is a perfect place to rent a bike and head over to…
Beach Access No. 12
Rent a bike and head west on Stickney Point Road to Siesta Key Beach Access No. 12. Less crowded than the main public access, this spot will offer a more secluded beach experience. Armed with your two-wheel mode of transportation, you'll avoid the area's notorious parking issues.
As an added bonus, you'll be in walking distance of Point of Rocks, a shallow, aptly named group of limestone formations, which is home to some of the best and most accessible snorkeling in the area. Get up close and personal with the beauty of the Gulf.
Evening
By this point, you've likely worked up an appetite again. Not to worry - you're not far from some great dining options. Head back across the bridge and into the Gulf Gate neighborhood proper for dinner and drinks; there's no shortage of options.
Fine Dining - For a nice dinner, try places like Thailand Restaurant, Off the Hook Seafood Company or Vizen Sushi, all within walking distance of one another and all excellent options.
Wallet-friendly - If you're in the mood for a meal that won't break the bank, opt for places like Tony's Chicago Beef (a taste of the Midwest with the prices to match it) or Monk's Steamer Bar, where steamed mussels and shrimp come by the pound.
Drinks - Most abundant in Gulf Gate are bar options, and each has its advantages. For a dive-bar atmosphere and bar games, like pool, darts or cornhole, head to West End Pub, Thirsty Turtle or Chester's Reef. For a great selection of craft beer, try Mr. Beery's. With tons of beer on tap and regular themed events, the bar is a must-see in the neighborhood.
Late-Night Food - No night in Gulf Gate is complete without the customary late-night chow-down session. The only problem is making a decision.
For a shamefully delicious experience, head to Munchies 420 Café, where you can get unholy creations like the Fat Sandy (a sandwich consisting of two cheeseburgers, mac and cheese, chicken fingers, mozzarella sticks, spuds and onion rings).
Other staples in the neighborhood include Pokey Joe's, whose sausage will have you coming back on a weekly basis, and Ham Heaven and Devil Dogs - Rocky, the owner will even hand-deliver your food to the bar. Oh, and their award-winning Reuben sandwich is the real deal.