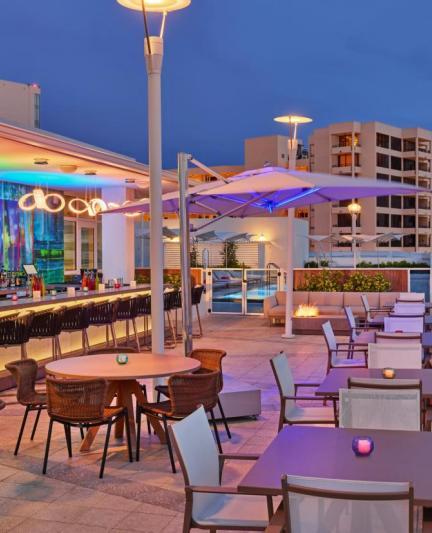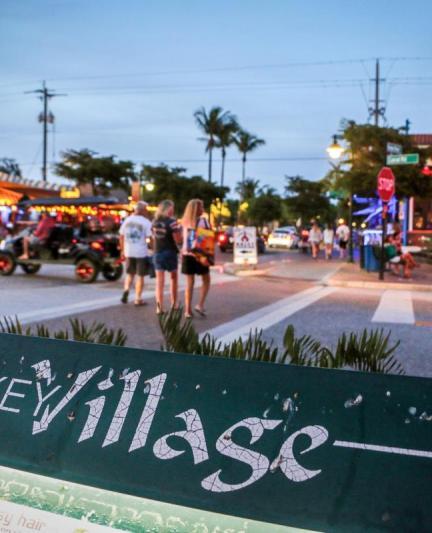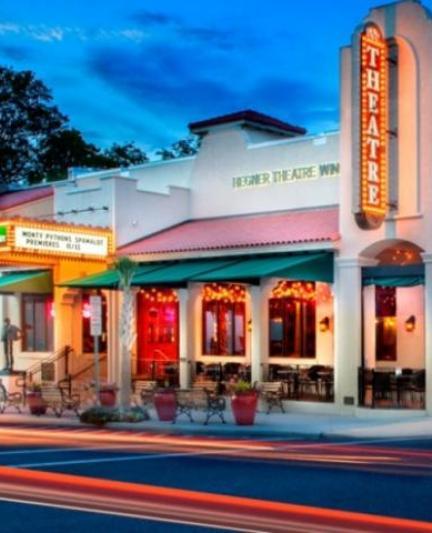 Sarasota Nightlife, Music & Entertainment
Live for the night? Lucky for you, you can head out on the town to find endless excitement and entertainment.
Whether an evening of class and conversation sipping wine or a rowdy night of local brewery and dive bar hopping – eat, drink, giggle and experience the mirth of bouncing around Sarasota County once the sun goes down.
Whatever your attire or idea of a "night out on the town" may be, there's a nightlife alternative in Sarasota to fit your style and speed! Dress up in heels and your finest fit for a swanky performance downtown, throw on your favorite casual threads for an evening of laughs, or come right off the beach with flip-flops and a cover-up over your swimsuit for some tiki bar action. It's all here – you just have to get out and find it!
Downtown Discoveries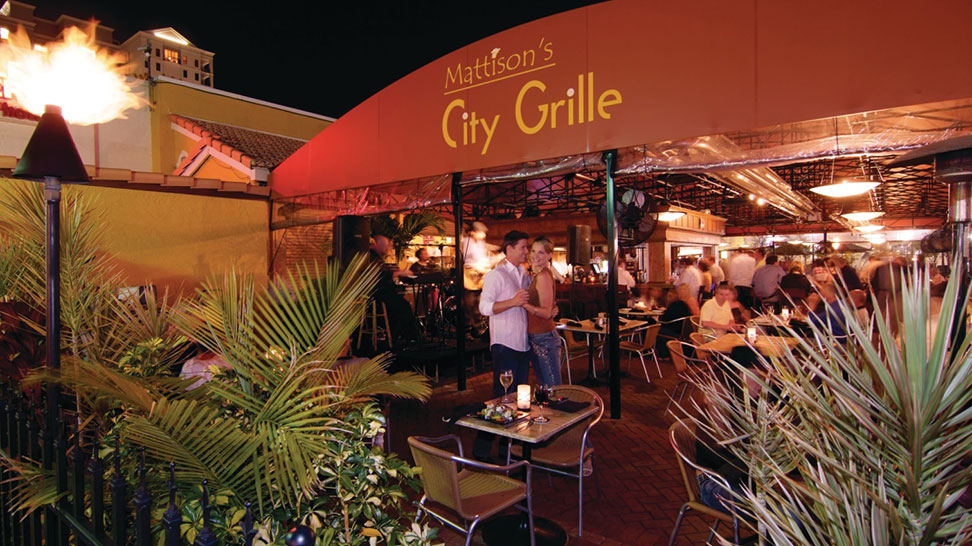 One of the more popular restaurants of downtown, located conveniently on the corner of Main Street and Lemon Ave, find outdoor restaurant Mattison's City Grille, where live bands play just about every night under the giant, red awning. A great spot to grab happy hour, enjoy the electric vibe of being in the heart of downtown and getting your dance on under the night sky.
Fresh Fridays is downtown Sarasota's newest outdoor event series of community fun, happening on the first Friday of every month. Locations vary from Selby Five Points Park to State Street, from 7pm-10pm. The Downtown Improvement District's freshest block party always throws a fun party, with live and performances, food and drinks vendors, games and art displays.
Nestled in the heart of downtown's Payne Park, find the quaint indoor/outdoor Cafe in the Park that commonly hosts a rotating door of local bands. Live Music in the Park on Friday evenings, from 7pm-9pm, and Sunday Songs in the Park, from 3pm-5pm are weekly occurrences. Various genres of artists/musicians perform out on the patio, for the audience to enjoy fresh air, drinks, snacks and the lively vibe of Payne Park's playground, trails and skate park.
Rooftop Rendezvous
Downtown Sarasota boasts a multitude of spots where you can take the elevator up to the top floor to cheers delicious libations under the stars with a 360-degree rooftop view.
You don't have to be a guest at Art Ovation Hotel's Perspective Rooftop Bar to enjoy live DJ sounds and the epic vista among a trendy crowd. The same goes for The Westin Sarasota's Roof Bar and Eats, where another panoramic view attracts a hip crowd looking for a picturesque backdrop to take photos and enjoy a round of spritzes.
Lastly, Sage SRQ restaurant has an upstairs rooftop bar that has a swanky-chic atmosphere with craft cocktails which you can go to for a nightcap after dinner or stop in for a drink before heading across the street for a show at Florida Studio Theatre.
Tiki Bar Feels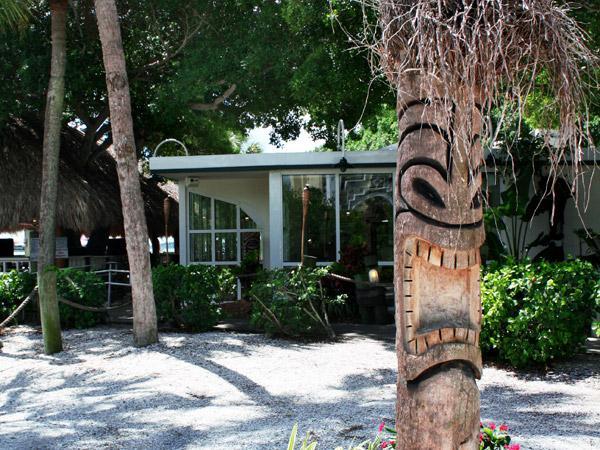 If pub-crawling is not on the evening's itinerary and a more stationary approach to reveling is in order, Case Key Resorts – Mainland is a sure-fire fix. You don't have to be a guest at the newly renovated Osprey resort to have a joyful experience dining at the onsite restaurant, Chef Rolf's New Florida Kitchen, before heading out to the pool deck area to sip tropical libations at the Tiki Bar, where live bands play laid-back melodies five nights a week.
For one of the most iconic nightlife spots in Sarasota, make your way to the oldest tiki bar in Florida: Bahi Hut Tiki Bar at Golden Resort. The newly renovated hotel features 60s and 70s design, a huge tiki hut over the patio and legendary mai tais (as well as other tropical cocktails). Rain or shine, there's live entertainment on Friday and Saturday nights, in addition to Drag Queen Bingo on Sunday nights and Trivia on Monday nights. No admission costs, just get buy a drink to play!
With live music happening every night at Pop's Sunset Grill, this Nokomis-based restaurant and tiki bar remains a Gulf Coast favorite – well-loved by locals and tourists alike. With a beautiful waterfront setting matched with "It's 5 o'clock somewhere" Margaritaville vibes, it's the perfect landmark to hit after a full day of sun and salt. Whether it is a full cover band or a solo guitarist acoustic set, local musicians will perform in one of the two performance areas – Pop's Tiki and Pop's Courtyard. Dancing and singing along are encouraged!
Similarly on Sarasota's bayfront, O'Leary's Tiki Bar & Grill hosts a rotating lineup of local bands and musicians daily – playing everything from Caribbean beats and blues to classic hits in a tropical island setting. Situated right on the soft sands of Bayfront Park, catch the sunset over the water as sailboats and yachts anchor for the evening in the marina.
Music & Dance Performances
The arts-based evening alternatives in Sarasota County are simply unmatched. Though many of these opportunities are seasonal, they undoubtedly pack more than enough power into their May-to-October schedules.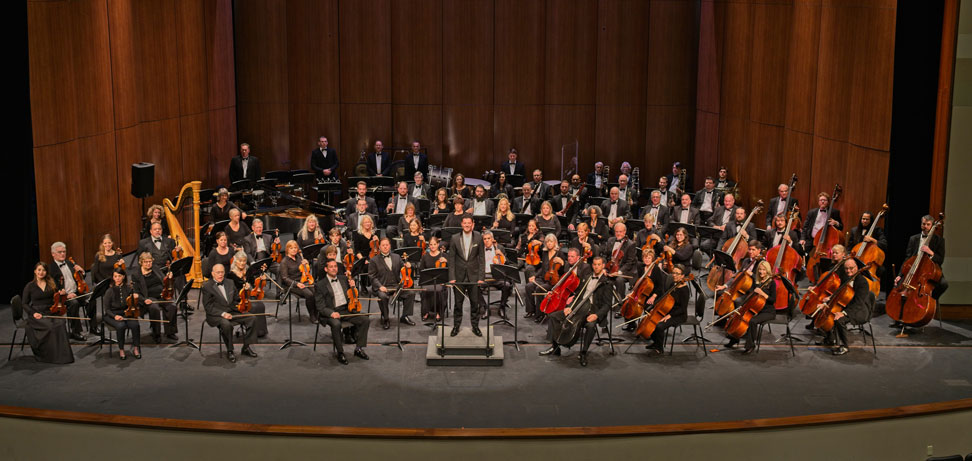 The Sarasota Orchestra (the oldest continuing orchestra in Florida) has been dazzling audiences for nearly seven decades with exciting classical, family and pops concerts. Every June, locals and out-of-towners anticipate the Orchestra's Sarasota Music Festival. Meanwhile, The Venice Symphony's concert season includes a mix of masterworks, modern classics and popular symphonic music at the beautiful Venice Performing Arts Center.
Audiophiles flock to the Artist Series Concerts of Sarasota, which features classical music programs with internationally renowned performers. Concerts are held at the Historic Asolo Theater and other small area venues, and most shows begin at 7:30 p.m. to give patrons ample time for pre-concert dining.
Dance aficionados, be sure to buy tickets to Sarasota Contemporary Dance's quick-to-sell-out performances. The company's repertoire includes works by some of the most high-profile choreographers in the world of modern and contemporary dance with some of the most skilled dancers brought onstage.
Theatrical Experiences
If you're truly looking for a night to remember, look no further than downtown's iconic Sarasota Opera House. There, catch a memorable performance of passionate love, intense drama and the power of the human spirit. Year after year, Sarasota Opera puts on world-class performances, bringing in international talent and compelling stories through theater and song.
Theater buffs can also check out The Players Centre for Performing Arts – presenting a slate of shows with talented actors – performing everything from newly commissioned plays and modern musicals to The Players New Play Festival and much more year-round entertainment.
Conveniently located right down the block from a favorite neighborhood haunt, grab a craft beer or glass of wine at 99 Bottles Taproom & Bottleshop before catching a daring performance at Urbanite Theatre. Bringing the most thrilling new plays to the region in an intimate black-box venue, grab some friends for one of the most unique entertainment experiences in Sarasota with a visceral storyline to chat about over drinks after.
Comedy Shows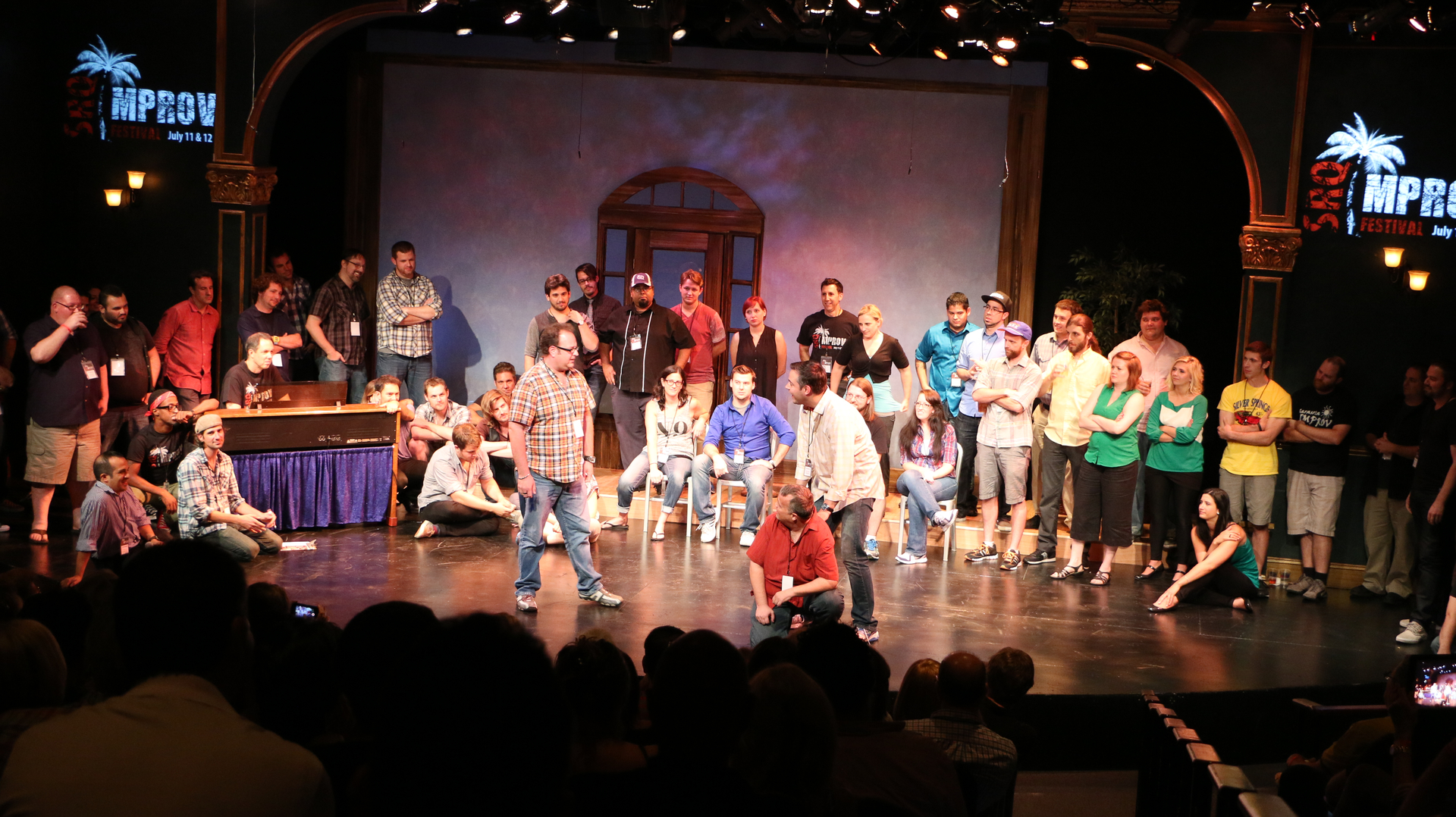 Florida Studio Theatre (FST) is "where the street meets the elite," and the downtown Sarasota staple invites audiences to engage in interactive theatre that is hip and lively but unfailingly professional. In addition. the cast of FST Improv often puts on themed improv shows that draw inspiration from crowd suggestions – weaving sketches, musical numbers and hysterical games between the audience and cast members.
Can't get enough of a laugh? McCurdy's Comedy Theatre in downtown Sarasota brings more humor. Touring national acts perform standup comedy in the remodeled showroom as audiences pick items from a full menu of cocktails and grub. Most of the seats are less than 35 feet from the stage (which is flanked by two high-definition monitors), so every spot is golden and there is no shortage of visibility.
Siesta Key Village
Siesta Key Beach is one of the best beaches in the world and down the road, Siesta Key Village is one of the most active nightlife scenes of Sarasota – only enhanced by its quintessential, coastal charm.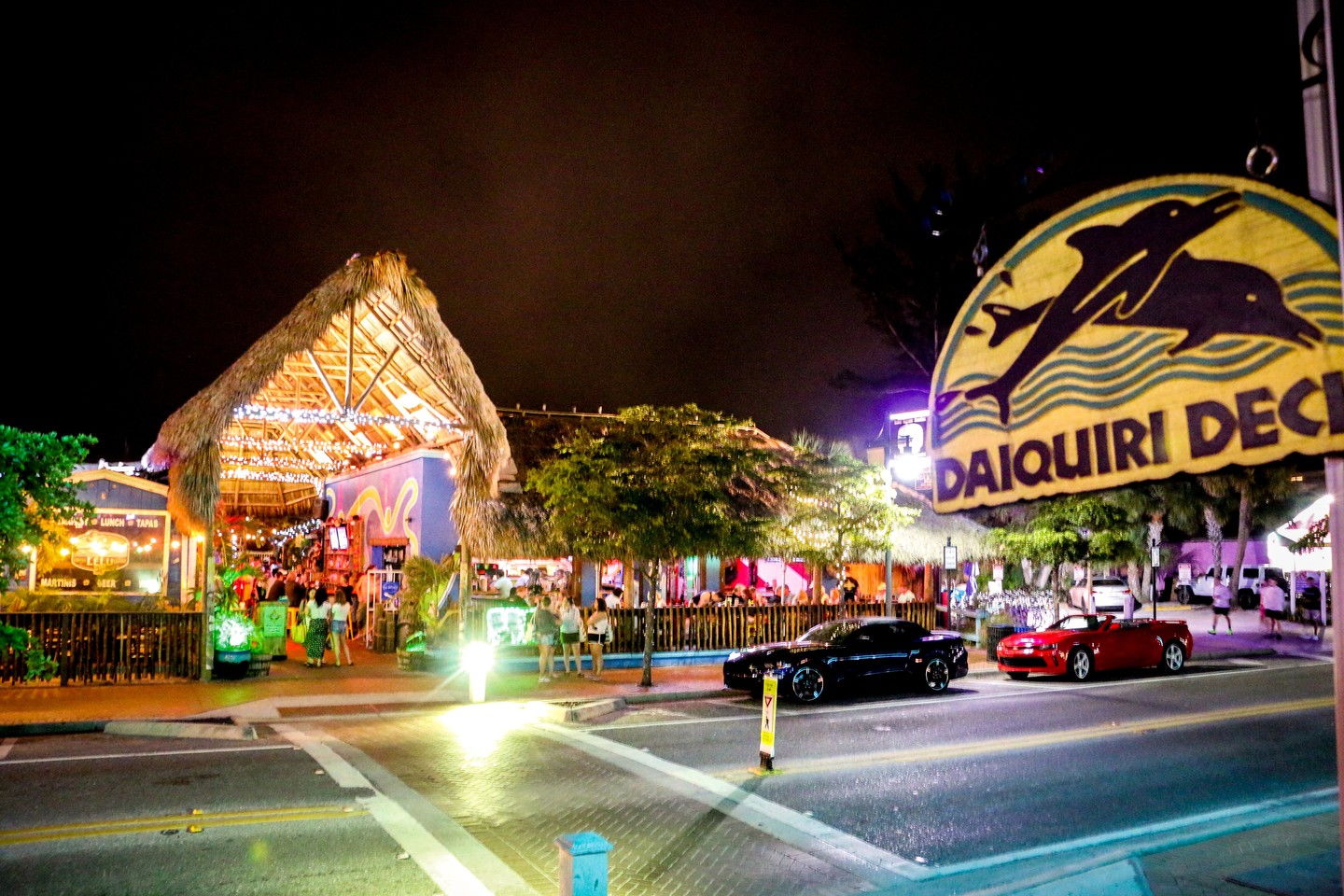 Enjoy DJs and late-night dancing at the newly-remodeled Beach Club, sample the many frozen daiquiri flavors over live music at Daiquiri Deck and catch half-priced oysters at Siesta Key Oyster Bar's famous happy hour while a band plays dive bar tunes. Looking for even more local entertainment long after you've eaten? Head under the thatched tiki roof of Gilligan's Island Bar, which exudes an Old Florida charm – complete with surfboards and a vintage VW bus – for bar games and the likelihood of meeting new friends.