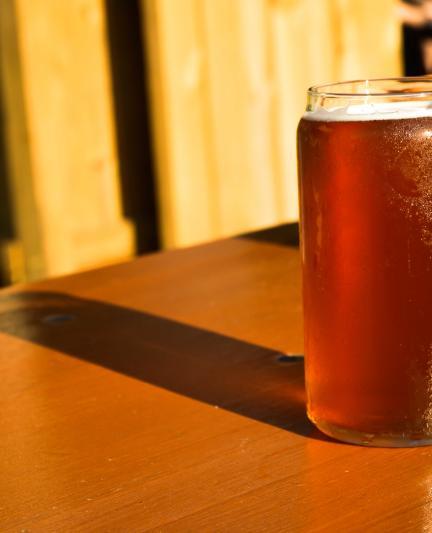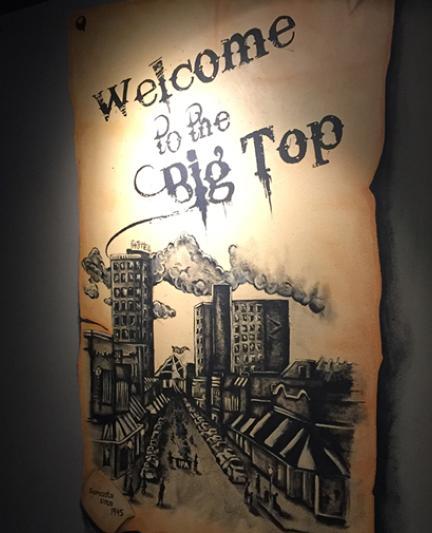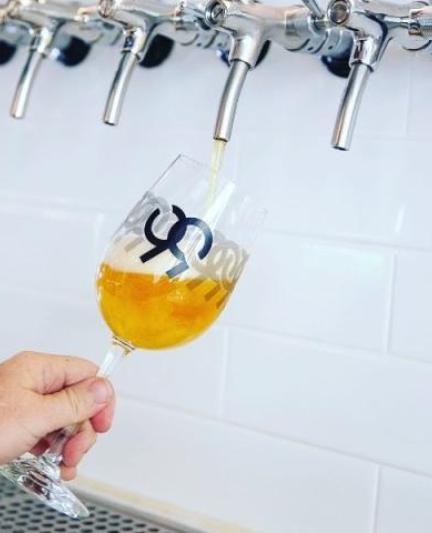 An Ode to Local Craft Brews
For craft beer lovers, this guide will lead you to the best breweries and taprooms from Lakewood Ranch to Sarasota and Venice.
If you're the kind of traveler that visiting the area's offering of craft breweries and beer gardens is on the top of the list, you'll be pleasantly pleased to find that Sarasota County has a number of flagship liquid creations.
And thanks to creative ingredients, innovative recipes, talented brewmasters a surge in food trucks to supplement the beer tasting experience, Sarasota County is now home to some of the best breweries and craft beer bars in the state of Florida. With a growing and receptive group of area aficionados, you'll likely find a friendly and knowledgeable local, or a fellow visitor with the same idea of fun as you, to chat up and cheers while sipping your flight.
Sarasota—Downtown & Beyond
Sun King Brewery is a family-friendly taproom and small batch brewery with a full selection of Sun King's award-winning craft beer with a beach and surf theme. When the weather is nice, enjoy the back patio area with yard games. Four days out of the week, guests will get to take advantage of different local food trucks to pair with their mainstay and seasonal craft brews of Sun King—including its award-winning Mexican lager, Pachanga, and its popular Orange Vanilla Sunlight Cream Ale.
Another microbrewery that is no stranger to putting on fun community events and hosting various food trucks is the quirky and circus-themed, Big Top Brewing Company. With sought-after seasonal beers like the aptly named Ringmaster Raspberry Berliner Weiss, along with a fleet of recognizable core and flagship beers—including Circus City IPA, Conch Republic Key Lime, Hazy Sky Wire NEIPA, and Trapeze Monk Belgian Style Wit—Big Top has made a name for itself in this town full of deep-rooted circus history and beer lovers looking for uniquely Florida-flavored styles. Plus, the live music every day and weekly trivia nights certainly don't hurt drawing in a lively crowd.
A local and traveler's favorite includes 99 Bottles Taproom & Bottleshop, a go-to place for high-quality craft beer, a Cheers-style atmosphere and Florida-made creations mixed in with top-rated nationwide brews. With 34 drafts and a well-stocked selection of cans and bottles to go, 99 has arguably the best and widest selection of hard-to-find and sought-after craft brews. Here, you can have a crowler or growler filled with one of the rotating tapped beers to take with you. Sit on the lively sidewalk outside or enjoy the chic decor at the bar or at the front lounge and don't look past its menu of elevated bites from the kitchen.
Venice Island
Further south, you'll stumble upon more selections on your brew tour. The town's local breweries include the husband-wife owned, Off The Wagon Brewery & Kitchen—Venice's first microbrewery—and their second location, 3 Bridges Brewing. Along with roots that date back to 1947, the owners raised their family within the confines of the "south", "middle" and "north" bridges of Venice Island. This eventually spawned the inspiration for the name 3 Bridges Brewing. Their beers have won seven gold, three silver, three bronze and three "People's Choice" awards. The partnership with Off The Wagon allowed the creation of Off The Wagon Brewery and Kitchen, a place they can call home and showcase their award-winning brews.
More crafty stops on your ale trail in Venice should include Linkster's Tap Room, Venice Ale House, and Off-Trail Bike & Brew, which takes you on a fun bicycle ride and tour around the island of Venice, followed by socializing and sipping some fine Florida suds.
Lakewood Ranch & UTC Area
Find husband-wife duo at Good Liquid Brewing Company, a secondary location found at the newly-built Waterside Place town center. This year, Good Liquid took home the Gold during the annual Best Florida Beer Competition, which celebrated its 20th anniversary this year. Its winning creation is named Peachy O'Rings Smoothie Style Sour and won in the Experimental Category, which this microbrewery is certainly known for—offering a myriad of experimental, off-the-cuff sour and fruit combinations—including a Sour Patch Kids-flavored sour that put them on the map.
More brew-tastic spots in the Lakewood Ranch and UTC area include Craft Growlers To Go & Tasting Room on Main Street, Scullers Draft House, and Oak & Stone, a New American tavern featuring the largest RFID technology self-serve brew wall in the region, with rotating draughts along the wall, ranging from 40 - 60 taps you can self-pour by the ounce.