Make Some Tiki Time in Sarasota County
Be sure to tiki it up before or after the beach with a piña colada (or two)
Tiki bars, often in their own kitschy ways, are reminiscent of exotic paradises. It should come as no surprise then, that Sarasota, an exotic paradise in itself, is scattered with them. The tiki culture actually began in the '30s in Los Angeles, when Don the Beachcomber (and later, Trader Vic's) popped up. Though both of those locations have closed, Sarasota County's tiki culture lives on. When we think of tiki bars in the present, we typically think of tiki huts -- outside. There are, however, indoor tiki bars, as well. A tiki bar is defined by its decor -- in addition to its drinks -- an ode to Polynesian culture. Sarasota's tiki bars each offer up something special and completely original.
Sarasota Tiki Bars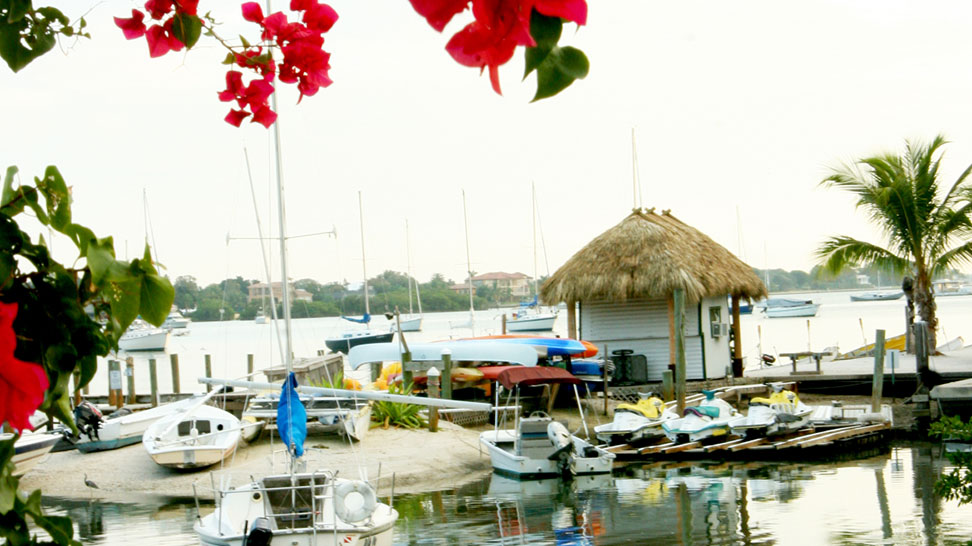 O'Leary's Tiki Bar and Grill is perhaps the best known in Sarasota. Its location is breathtaking, situated on Sarasota Bay at the marina. Tucked behind picnic tables and the O'Leary's restaurant, the tiki bar is exactly what you think of when hearing the words. It is the quintessential tiki hut.
Not only does O'Leary's serve as a beautiful place to watch a sunset, it's the perfect place to kick back, relax and really feel like you're on vacation. This is especially true for locals, as its location in downtown Sarasota makes it a great happy hour stop. It can be a challenge to get a seat at the hut, day or night, due to its popularity, but you can order a drink at the bar, mingle and hang out by the water until one opens up.
O'Leary's also has the capability to make blended frozen drinks. In the late afternoon or evening, you can often enjoy some live beachy music. Try requesting "Escape: the Pina Colada Song." It'll go great with your delicious pina colada.
While O'Leary's is known for its ambiance, Bahi Hut at the Golden Host Resort is best known for its mai tais. It's locally famous for serving up what are often described as truly potent concoctions. Its decor is tiki, but it epitomizes the term "dive." Located beside U.S. 41, it's an unlikely location for a tiki bar, but certainly worth a visit. Bahi Hut limits your mai tai intake to just two, so you can only imagine what's inside, but don't worry -- you can order as many other drinks as you'd like. It seems like nearly every Sarasota local has a story about a time at the Bahi Hut, so if you're looking for a night you'll always remember (or maybe you won't), add it to your to-do list.
Live music, a long happy hour and a location close to the airport make the Bearded Clam Restaurant and Tiki Bar, at the Ramada Inn in Sarasota, a desirable stop. The tiki bar is right on the water.
xOther tiki bar locations keep the party going. Phillippi Creek Oyster Bar & Restaurant opened their tiki sports bar late 2012. The spot is stocked with award-winning fish tacos, stuffed clams and oysters on the half shell.
Tiki Bars in Sarasota's Islands
If you're looking for a tiki bar on the beach, the Lido Key Tiki Bar fills the bill. It sits directly on the beach behind The Ritz-Carlton Members Beach Club. A Sarasota landmark, the rustic, open-air tropical beach bar offers beer, wine and mixed drinks, and live music on certain days.
Located poolside location and feet from the beach make, the Café Lido and Tiki Bar at Lido Beach Resort is a popular spot to take a break from the sun. The menu offers sandwiches, salads and a full bar.
On Siesta Key, have a cheeseburger in paradise at Sniki Tiki, the tiki bar at Captain Curt's restaurant. The spot serves up great food, drinks and live music. You can't beat the proximity to Crescent Beach and, if the quirky name tells you anything, you're guaranteed to have a good time.
Go South
Other tiki bar locations keep the party going. Phillippi Creek Oyster Bar & Restaurant opened their tiki sports bar late 2012. The spot is stocked with award-winning fish tacos, stuffed clams and oysters on the half shell.
Newest on this list, is the Sand Dollar Pool Bar. This tiki bar features frozen drinks and cocktails with weekly specials, live music and a perfect cocktail-at-sunset atmosphere.
Staycationers and out-of-towners alike flock to the Tiki Bar at Casey Key Resorts – Mainland. Don't leave without trying a Rolls-Royce Rum Runner with creme de banana liqueur and blackberry-flavored liqueur.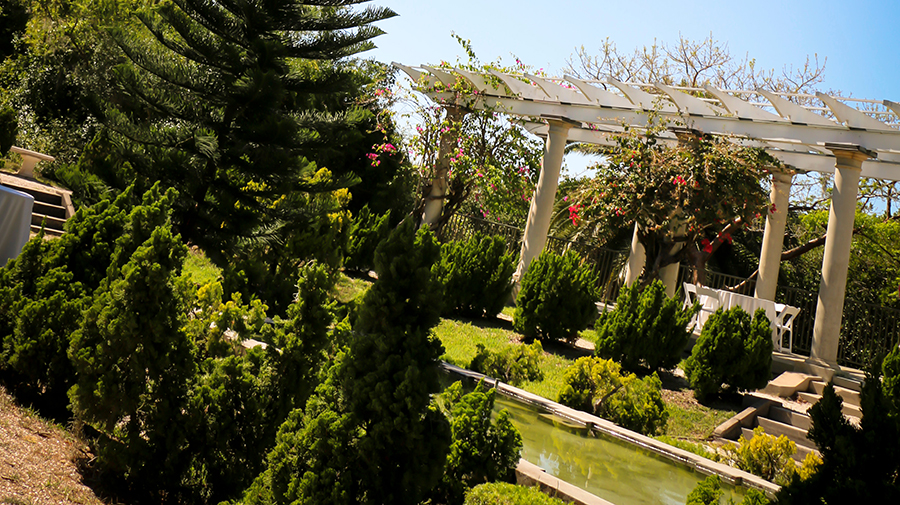 Nearby Historic Spanish Point and Oscar Scherer State Park, stunning sunsets and a modest roster of seafood and pub fare are served daily at Spanish Pointe Restaurant and Bar.
Continue south to Casey Key, home of the Casey Key Tiki Bar. This bar, at the Casey Key Fish House, will make you feel like you're on spring break year-round. The large tiki hut is outdoors, provides shade on all of our sunny Sarasota days, is often crowded and serves delicious daiquiris. There's also a giant Captain Morgan statue there, which always keeps things interesting.
When You Go
Lido Key Tiki Bar: 1234 Ben Franklin Dr., Sarasota, 941-309-2581
O'Leary's Tiki Bar and Grill: 5 Bayfront Dr., Sarasota, 941-953-7505
Bahi Hut: 4675 N. Tamiami Trl., Sarasota, 941-355-5141
Casey Key Tiki Bar: 801 Blackburn Point Rd., Osprey, 941-966-1901
Sniki Tiki: 1200 Old Stickney Point Rd., Siesta Key, 941-349-3885
Bearded Clam Restaurant and Tiki Bar: 7150 N. Tamiami Trl., Sarasota, 941-355-2600
Phillippi Creek Oyster Bar & Restaurant: 5353 South Tamiami Trail, Sarasota, 941-925-4444
Tiki Bar at Casey Key Resorts: 1660 South Tamiami Trail, Osprey, 941-966-2121
Sand Dollar Pool Bar: 6600 South Tamiami Trail, Sarasota, 800-930-4439