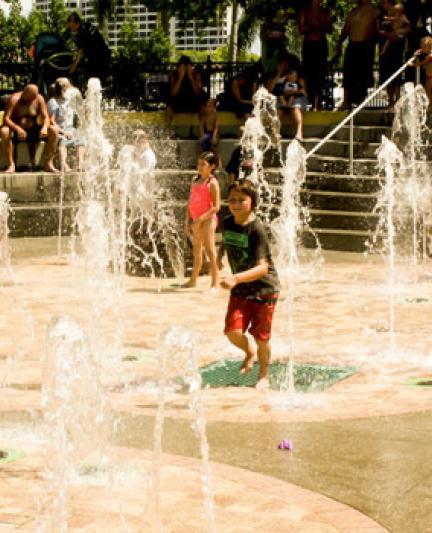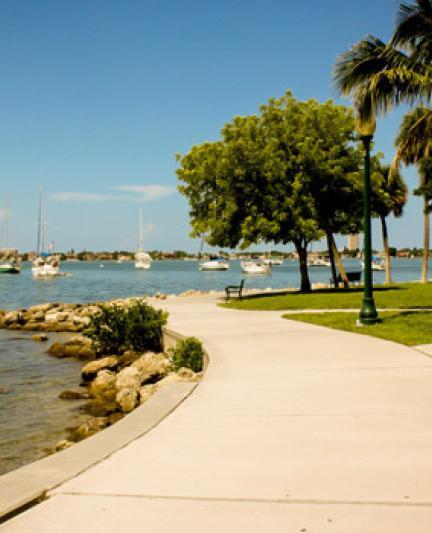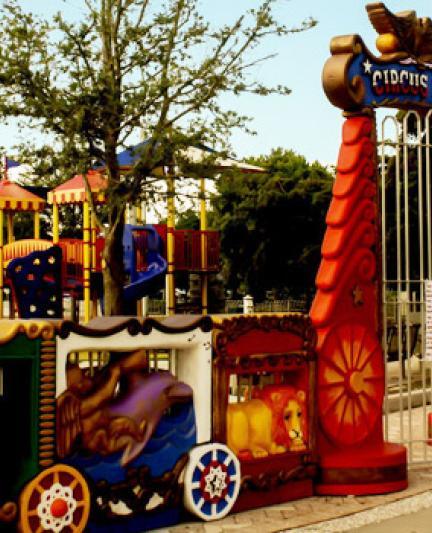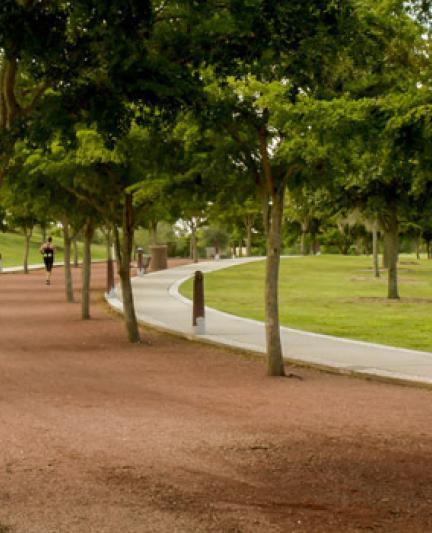 Splash around Sarasota this summer
Located throughout Sarasota County, splash parks are a great way to keep your little ones cool and refreshed during the hot summer months. Sand and saltwater free, bring your kids to these splash areas and playgrounds to give them a day filled with fun activities and laughter.
If the summer heat has your family on the fritz, then make a splash with a water-based activity. While award-winning beaches in Sarasota County may prove tempting, a salt-free alternative is one of the many splash parks in the area.

Simmer down your summer and try out one of these family-friendly parks that create a fun activity for your kids and leave you and your car sand-free. These parks are especially great if your little ones can't swim yet as leaping around in a splash zone is a perfect way to get them cooled off and having fun:
Dip into The Sarasota Family YMCA
Take a trip to the Sarasota Family YMCA Water Park, located on Potter Park Drive, for a day full of family fun.

Cool off with a zip down the slides or a dip in the pool at this fun-filled water park. With certified lifeguards, waterslides, and concessions, this is a safe and fun place for all. Let your family's energy be spent making splashes, playing on the water playground, and competing for speed on the dual slides. Get there at 10 a.m. to claim a spot Monday through Saturday and enjoy the day until 5 p.m. Sundays the water park is open from 11 a.m. to 4 p.m.
For nonmembers of the Sarasota YMCA attendance is $12, but admission is free for members and kids aged 3 and under.
Jump around Payne Park
Payne Park is an intricate circus themed play space exploding with color and creative jungle gyms. The park also doubles as a skate park, a Frisbee golf course, and a half mile loop for joggers and runners. Payne Park has one particularly populated summertime feature: the splash area.
Located downtown, this park is home to a playground safe for toddlers along with a main playground capturing the interest of kids of all ages. Climb on the circus animals stationed around the playground, slide down slides to catch the wind, run through the misting circles, and jump around in the splash area to rid you of the heat.
Payne Park has a café right next to the skate park with an outside patio to enjoy your meal. The park hours are Monday through Thursday 7:30 a.m. to 9 p.m., Friday 7:30 a.m. to 7:30 p.m., and Saturday and Sunday 7:30 a.m. to 4:30 p.m.
Slip on over to Sun-N-Fun RV Resort and Campground
Sun-N-Fun RV Resort and Campground features a splash park, an Olympic-size pool, drive-in movies, miniature gold, a mega slide and more.
Located on Fruitville Road, purchase a Summer Family Fun Pass for four, or an individual Summer Day Pass. Day passes Monday through Thursday are $7 while weekend passes are $9. Mega Slide Passes are $6 Monday through Thursday, $10 on Friday, and $12 on Saturday and Sunday. Savor a full day of diversion from 10 a.m. to 10 p.m. with the whole family! Along with the option of day passes, rental homes and reservations are also available for as long as you would like your relaxing, fun getaway to be.
Sun-N-Fun has 14 themed summer weekends, so don't miss out on an opportunity for you and your family to dress to theme.
Romp around the Riverwalk in Bradenton
Located on Manatee River, the Riverwalk is the perfect place to watch your kid enjoy the summertime with the emerging fountains of the splash zone.
This park does not only interest kids, but teenagers might also enjoy the skate park shaded by the causeway overpass allowing hours of skating without getting too hot. You can even bring your four-legged family member and let them enjoy a day outside, instead of looking outside the window waiting for you to return home.
Load up the car with the whole family, towels, and sunscreen and find yourself having a memorable summer day with no hassle of parking or trying to keep the sand out of your car.