Family Activities for Kids and Adults
Here are five places away from the beach in Sarasota County with a little bit for the parents, a little bit for the children, and a whole lot of happy for everyone.
Marie Selby Botanical Gardens (Downtown Campus)
For Adults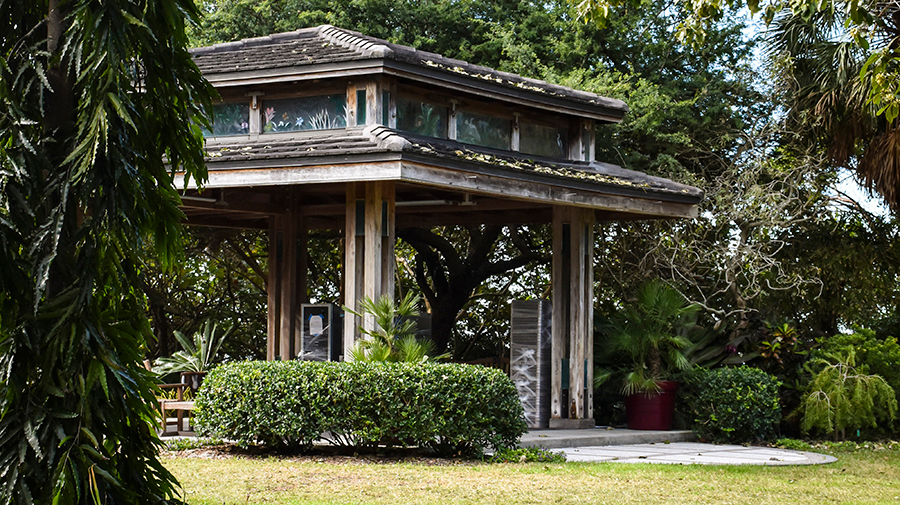 Acres upon acres of pristine botanical plants, ranging from massive banyan trees to exquisite orchids. A historic dwelling-turned-museum demonstrates the rich history of Marie Selby Botanical Gardens. Gourmet food, such as grain bowls, organic salads and coffee from local favorite Michael's on East can be enjoyed indoors or amongst the stunning flora and flauna. The pathway along the mangroves gives an up-close view of the local birds, crabs and sea life. The Garden's gift shop and adjacent plant shop provide ample goodies to bring home. Adult tours are also available for guardians with a little alone time.
For Kids
For a dollar, feed the koi fish. The indoor play area, Kid's Corner, provides nature-themed puzzles, books, coloring, and crafts, as well as a scavenger hunt of the Gardens. The newly-expanded Ann Goldstein's Children's Rainforest Garden lets kids and adults alike explore the treetop pathway, mangrove-adjacent swings, or play huts. Selby House Cafe pairs their gourmet items with kid-pleasing items such as PB&J and baby carrots to appease all diners. Massive exposed roots of the 100-year-old banyan tree beg to climbed and explored; are they dragon claws or octopus tentacles?
Insider Tip:
Marie Selby Botanical Gardens has reciprocity with many botanical gardens throughout the country, as well as the American Horticultural Society, for discounted ticket prices.
The Ringling
For Adults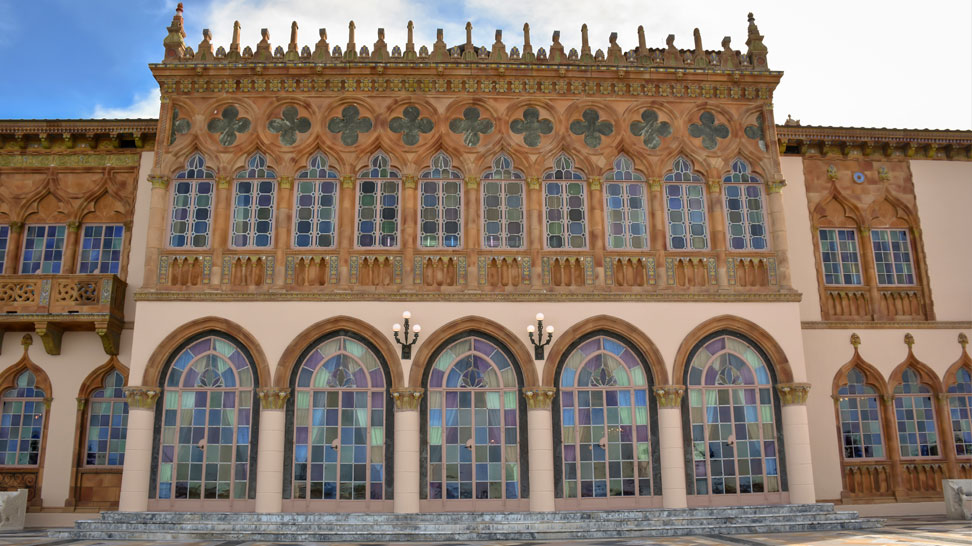 The Ringling, composed of the Museum of Art, Circus Museum, Ca' d'Zan, and Bayfront Gardens offers world-renown art, stunning grounds, a historic mansion, background on the lives of John and Mable Ringling, rose garden, sweeping views of Sarasota Bay, and sculptures galore. The Museum's gift shop lets you bring home a bit of that culture and art. Guided tours of the Museum of Art and Circus Museum are included in ticket sales.
For Kids
In the lobby, grab a Scavenger Hunt form and make it an adventure. On Saturdays at 1:00, $2 will buy a ticket to Kids Quest, a 45-minute activity that teaches the attendees about a particular portion of the art. Saturdays also offer ROAR! Storytime and Family Workshop where books enlighten and children make their own art. The Circus Museum boasts the world's largest miniature circus, as well as the clown car, costumes, high wire, and other circus memorabilia. Grab goodies from Mable's Coffee and Tea or The Ringling Grillroom, have a picnic amongst the Dwarf Garden, then play amongst the trees on the playground.
Insider Tip:
For only $5 you can walk around the Bayfront Gardens (free for children 17 and under). On Mondays, entrance to the art museum is free – arrive early to avoid lines.
Bayfront Park
For Adults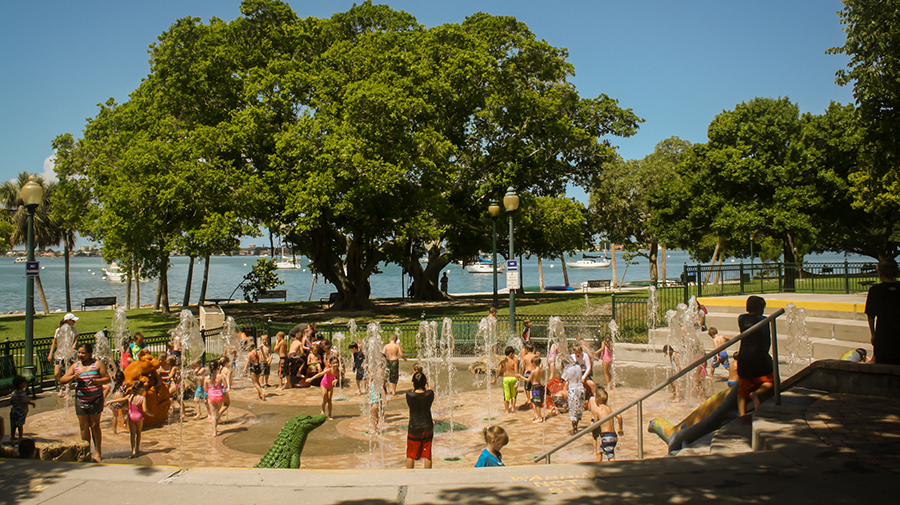 O'Leary's Tiki Bar and Grill gives the quintessential Florida tiki experience with live music, boat drinks, and sand underfoot. Exquisite views of the marina, Sarasota Bay, and iconic Ringling Bridge. Marina Jack serves upscale dining with views galore. Hop on Le Barge Tropical Cruises for troprock music, refreshing cocktails, and a zip around the Bay for a cruise like no other.
For Kids
The playground and adjacent Children's Fountain burn that vacation energy right, then cool down at O'Leary's Tiki Bar & Grill and let the live music set the beat to a relaxing evening watching the sunset over the bay with your toes in the sand.
Insider Tip:
Fountains are open April to October starting at 10am. No tickets needed. Be sure to catch the sunset from end of park.
Sarasota Farmers Market
For Adults
Fresh, local produce gives your vacation stomach a refreshing break from restaurant fare. Artisan crafts and products provide the ideal souvenir and a glimpse into the culture of the residents. Live music entertains as you savor your breakfast brat wrap or artisan coffee. Take some goodies to go and stock up your rental for that fresh taste all vacation long. Follow up with a stroll down Main Street.
For Kids
Puppy watch while enjoying a feast of gourmet breakfast cookie and freshly squeezed juice. Pick from a plethora of local fruits and let the juice drip down your chin. Craft toys, crafts, and seashells represent a simpler form of childhood fun. Listen to mom & dad say "yes" a lot amongst the too-good-to-be-good-for-you yummies (popsicles, included). Rides and free craft tables are available most weeks.
Insider tip:
Bring a cooler or insulated bag to preserve items in the Florida heat. Visit the website for music lineup.
Myakka River State Park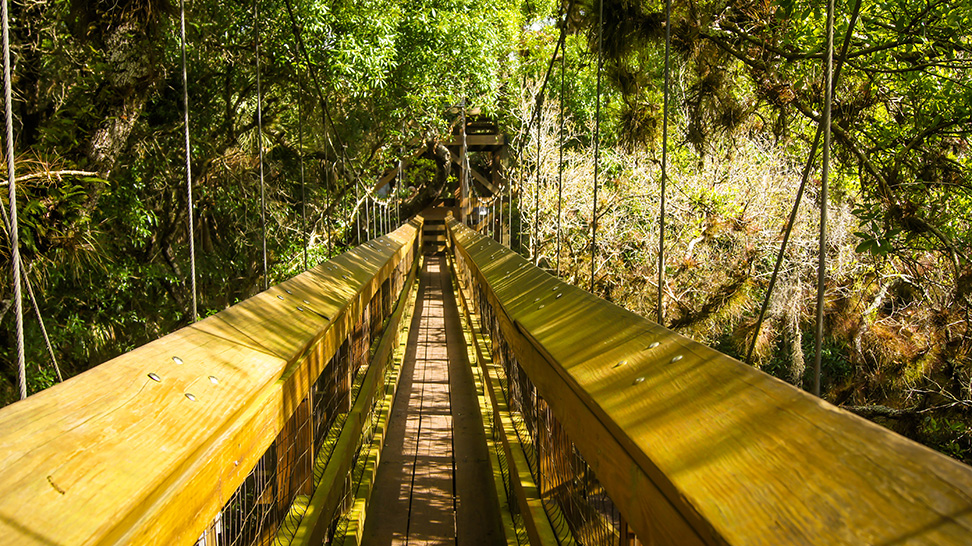 For Adults
Hike the trails, canoe amongst gators, bike the trails, and more at Myakka River State Park. All equipment is for rent to take the burden off your vacationing self. Climb the 74-foot tower for expansive views of the Park. Myakka Outpost - The Lazy Gator Cafe offers such Florida fare as alligator stew that you can eat while you scan the Myakka River for wildlife and serenity. Feeling adventurous? Spend the night in a log cabin or in a camping site and listen for nocturnal critters such as possums and owls.
For Kids
Walk 25 feet above the ground on the 100-foot-long Myakka Canopy Walkway. Embrace your inner Steve Irwin in search of deer, armadillos, gators, maybe a panther, and other wildlife. Ride the Tram Safari on land or pontoon tour on the expansive Lake Myakka. Perfect your s'more making and storytelling around a campfire. Savor an iced coco at the Lazy Gator Cafe.
Insider tip:
Bring along a wildlife book or download an app so you can identify the creatures you encounter.