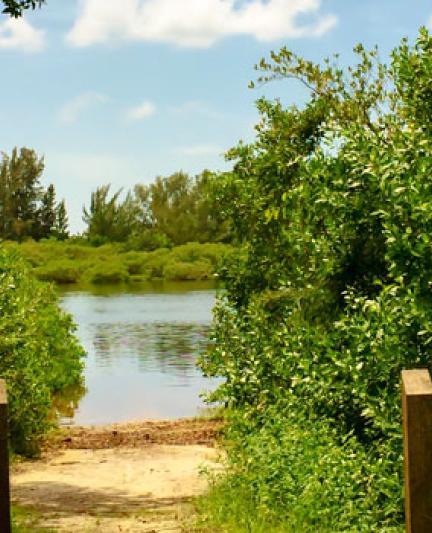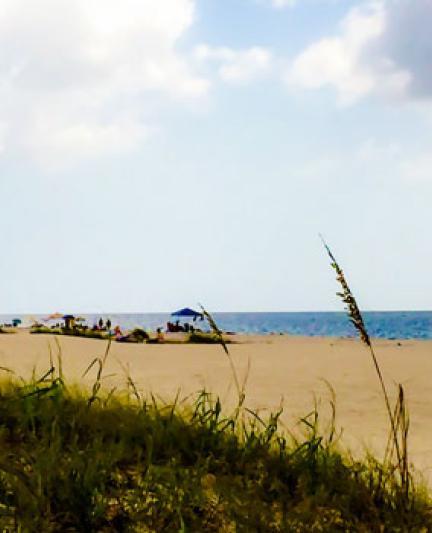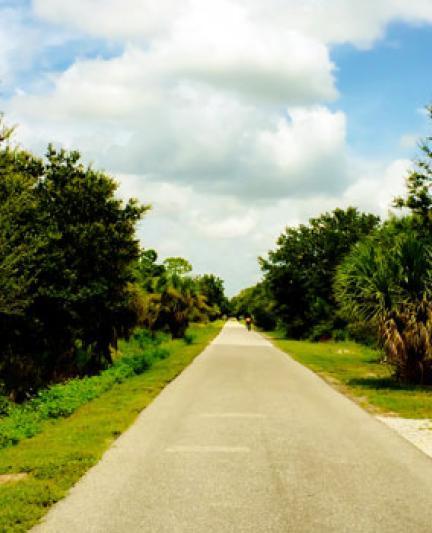 Say Yes to Nokomis, FL
A visit to unassuming Nokomis proves it's the ideal place to venture in search of fresh fish and outdoor adventures without the crowds of the adjacent cities
"No shirt, no shoes, Nokomis!"
According to my buddy Sean, who grew up in this small town located between Sarasota and Venice, this is the unofficial slogan of Nokomis, Florida. It embodies the laidback, low-key feel of the area perfectly. In Nokomis, you'll find surfing and fishing to be primary recreations and formality to be at a minimum. It's the ideal place to venture in search of fresh fish and outdoor adventures without the crowds of the adjacent cities.
The View
Because of the location of this triangle-shaped town, pretty much anything you do in Nokomis will inevitably involve a lovely water view. Most restaurants, parks, etc will show you one of the Bays, Gulf, or Intercostal. And looking at water pretty much makes everything better.
Casey Key and Nokomis Beach are no exception, of course, located on the lovely Gulf of Mexico. However, unlike its popular beach neighbors Venice and Siesta, they are far less crowded, while still giving visitors a glimpse of the clear turquoise waters this coast boasts.
Where to Eat
When I asked the aforementioned Sean for restaurant recommendations from a true local, he suggested North Jetty Tap and Grill, and Pop's Sunset Grill. We opted for Pop's, not only for the location, water views, air conditioning, and food, but mainly because my husband and I have a nostalgic history with the place that involves a capsized pontoon. We couldn't wait to go back. It's a typical Florida restaurant, featuring fish and margaritas with Key West décor. But the food is actually good. I have found that generally one must choose between a great location with water views or decent food. Which is quite a shame. But Pop's left all four of us happy if not overfull. The kids' fish fingers are real fish, the beer is local, and the music is live. It's the trifecta.
The Park
In continuance of the place that has the whole shebang, there's Nokomis Community Park. Despite the unassuming name, this park has pretty much everything a family in Florida could want. For starters, the playgrounds are fully covered and shady. As a mom, this is probably the most important feature during the hot Florida summers. When the kids hop down the slide, their thighs don't burn. They can swing without being blinded with each arc. Mine deemed it "the greatest place on earth." Beyond the playground are public tennis courts, sand volleyball courts, a covered basketball court, and a multisport field area. If there's a game your family likes to play, you can play it here. History buffs with love that the bathrooms are housed in the original Nokomis school house. For the animal lovers, gopher tortoise homes scatter the park, fully labeled and marked so they can be identified and protected. The kayak launch screams convenience and leads you directly to the calm waters of Roberts Bay, just beyond the mangroves.
The Legacy Trail
The park provides direct access to the Legacy Trail. If you've never ventured the Legacy Trail, you're missing out on one of the most fun things a family can do. Spanning from Sarasota to Venice, this paved route provides bikers – or skateboarders, rollerbladers, scooterers, walkers, or runners – to safely travel amongst nature without the risk of vehicular collisions. It's like taking a safari through southern Florida. Tortoises, foxes, snakes, and bunnies have all been spotted by my family. And because you can start and finish wherever you'd like, for as long or as short as you'd like, anyone of any age can enjoy the Legacy Trail. My husband runs it. I've brought strollers. My son takes his beat up rusty two wheeler. My daughter rocks the princess bike with training wheels. And we all have a blast.
North Jetty - Where Everyone Hangs Out
If there's one more place in Nokomis where anyone and everyone can enjoy him/herself, it's where my buddy claims "everyone hangs out" – the North Jetty. If you've been to the jetty in Venice, you've seen the North Jetty. That strip of rocks surrounded by water and full of people laughing, fishing, and enjoying the views? That's the North Jetty. A place where dolphins swim by and the sunset illuminates the sky each night. Bring a pole and see what bites; in case it's not a keeper, you can hop into the local-approved Tap and Grill or the North Jetty Concession. Let the kids throw rocks, run to the adjacent park, or draw pictures of the seabirds perched nearby. No need for a shirt. No need for shoes. But yes to Nokomis.