Low-key Leisure at Lido Key and St-Armands
From dining and shopping on St. Armands to exploration and discovery on Lido Key's outdoors and beaches, you can choose your own Florida's Gulf Coast adventures.
Lido Key and St. Armand's Circle offer more one-of-a-kind Florida experiences than just beaches and daiquiris (but to be clear: it also definitely has those things covered.) There's plenty to do besides the usual staples of beachgoing itineraries. You can enjoy upscale shopping, explore breathtaking ecological sites, savor the delicious dining stops and more. The best part: you can accomplish most of these different things in a single day.
Go shopping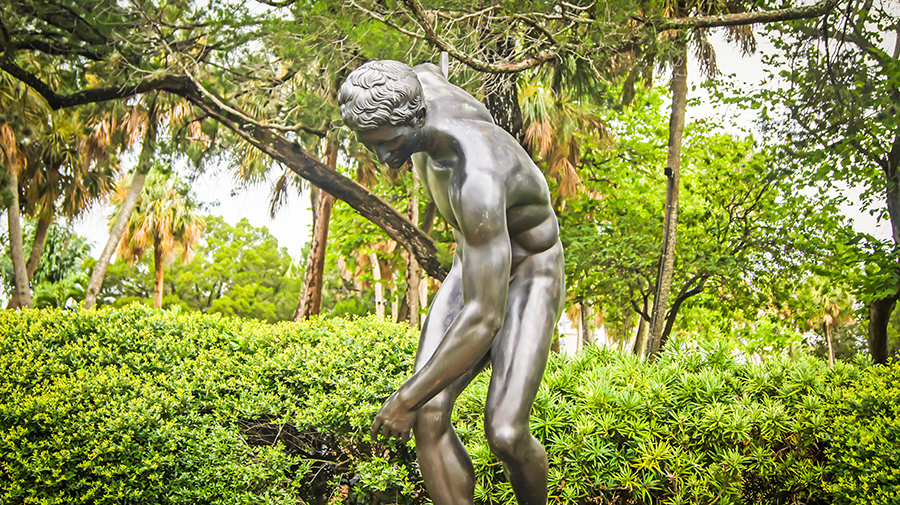 St. Armands Circle is probably best known for its shopping experiences, and while there is certainly more to the key island's essence than that, its reputation as a shopping destination is well deserved. There are a variety of shops on or around the circle, which each have unique offerings, and whatever your budget, there are doubtlessly many curios that you may not find anywhere else. Retail delights range from endearingly impulse-driven tchotchkes and memorabilia to locally-flavored upscale clothing boutiques to vivid and arresting pieces of aesthetic inspiration (excellent example: the instantly-recognizable nature panorama paintings at Wyland Galleries). You can also take in the beautiful statues at the heart of the circle, which is one of the best parts about exploring the area on foot: you can gawk at these gorgeous, larger-than-life 3D works of art while still in your swim trunks, sandals, and tank-tops.
There are plenty of cafes and confectionary stops along the way to replenish your body between rushes of shopping you may experience during a St. Armands Circle shopping binge. Some of the best fudge I've ever had in my life came from Kilwins Chocolates & Ice Cream during shopping trips at the Circle before/after visits to Lido Beach. You can smell it from a block or more away, so in that sense, it can be hard to miss. This mouth-watering smell of fudge, incidentally, has a decent likelihood of permanently embedding itself in the texture of your memories of the circle (as it has mine, for many years).
Treat your appetite
For those who are a bit more peckish than can be satisfied by a coffee-and-confection stop along the Circle, the dining spots are to die for.
You'll have a number of upscale and gourmet dining options if your tastes (and budget) are inclined in that direction. You can enjoy a continental meal with a strong set of German and Dutch culinary accents at the upscale Cafe L'Europe; I recommend the Potato Crusted Grouper. Try the Cuban and Spanish-infused menu items at Columbia Restaurant (the paella is incredible!) and maybe consider grabbing a jar of their Cherith Valley Gardens Sangria Jelly on your way out. Check out Drift Kitchen & Bar at Lido Beach Resort if you're in the mood for seafood (though of course, they have other dishes) with a gorgeous Gulf view.
For more casual dining enthusiasts who still appreciate a rare flavor, you have a few strong recommendations here as well. Visit Old Salty Dog Restaurant for British-pub style fare, including a beer-battered hot dogs dish that is a legitimate all-time Sarasota classic dining experience -- especially after a day at the beach. Find out firsthand about the Key West Shrimp at Shore Diner as you sip a cocktail in their relaxed (but stylish, mid-century style) open-air dining space. The Macadamia Nut Crusted Snapper at Tommy Bahama Restaurant and Bar has gained a reputation for savoriness at their relaxed, beach-vibed establishment; you may want to supplement this with one of their tasty cocktails or margaritas if you've got nothing terribly important to do for the following hour or so.
Visit the beach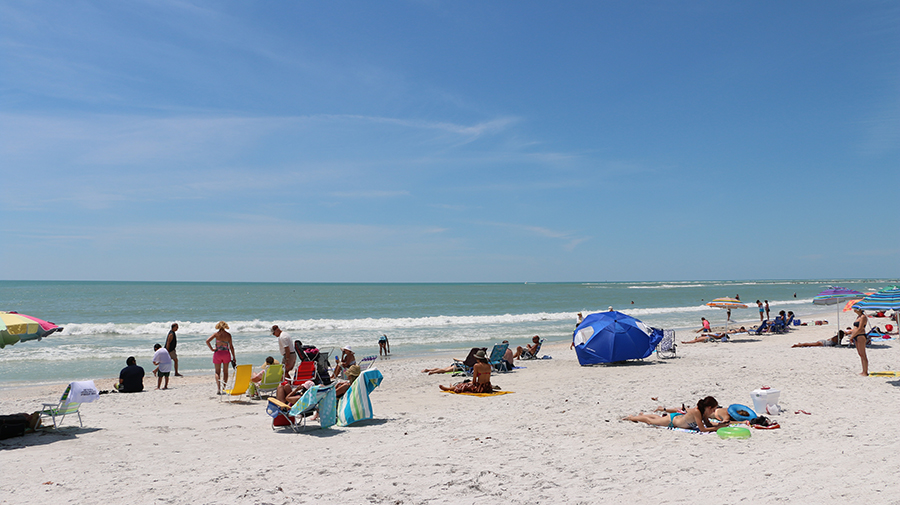 The 15-acre Lido Beach is a year-round spot for beautiful beach days and nights. It's 3,000 feet of white sand which meets with refreshing gulf waters, ultimately extending all the way into mangrove bays along the nature preserves on Lido Key. It's known for being less generally crowded than neighboring Siesta Beach, but hardly any less beautiful, and the lighter headcount can make for a more private and intimate feel. Additionally, the beach is walking distance from St. Armands circle, so beachgoing can easily follow a shopping spree or vice-versa. You can also catch a show by the Sarasota Ski-A-Rees Water-Ski Show Team as they perform their incredibly well-coordinated ski-act on the water every Sunday at 2 p.m. (February to May).
Meet the marine life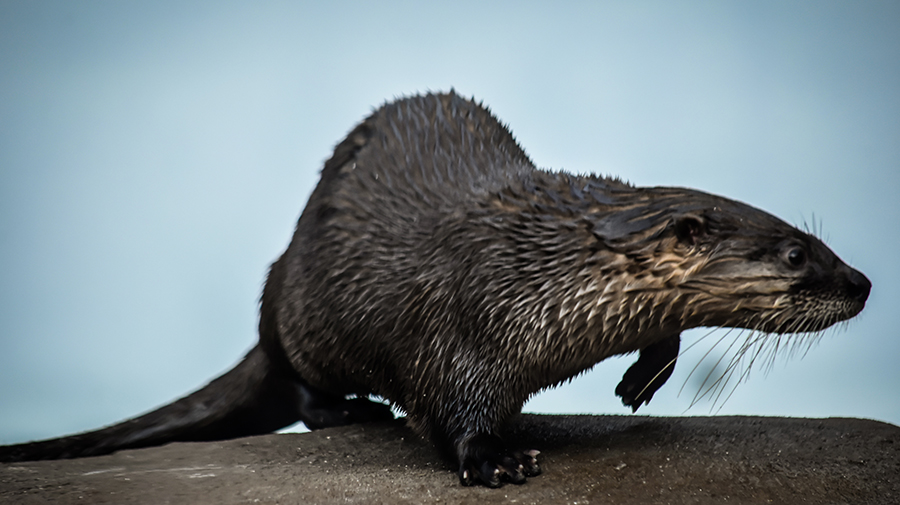 You can check out the incredible diversity of marine specimens at Mote Marine Laboratory and Aquarium, where the collection of critters has variously included everything from dolphins, sharks, otters, stingrays, squids, and countless varieties of fish species that you may never have occasion to encounter personally in the wild.
Marine life by no means holds the monopoly on the attentions of a zoologically inclined visitor. Some of the animals are the flying variety, and you can meet some of these birds at Save our Seabirds. Their facilities include learning centers, outdoor museums, and educational field trips throughout the year.
If you'd prefer your encounters with wildlife to be at the end of a line or a net, you can buy some bait at the New Pass Grill & Bait shop while you also catch a bite to eat (example: their award-winning "New Pass Burger"). We'll mention a few spots you can put that bait to work momentarily.
Explore the eco spots
The outdoors eco experience is second to none on Lido Key, especially if you love Mangroves or kayaking. You'll have plenty to explore, whether you are on your own or in the care of a guided tour experience provided by the likes of Kayaking SRQ Tours & Rentals, Ultimate Kayak SRQ, or others in the area.
One stop that should be high on your list is Ted Sperling Nature Park, also known as South Lido Park. This area is a gateway to Big Pass, which is the most popular pass transitioning from Sarasota Bay to the Gulf of Mexico. Also nearby is the Brush Bayou, which is a small shallow lake with an abundance of marine life. Journey under its verdant tree canopies as you check out many amenities: picnic spots, fishing and canoeing/kayaking areas, openings to the relaxed beaches of Lido, and many others.
See the web of lives both small and large that make up the ecosystem at Quick Point Nature Preserve, at the bordering southeast tip of Longboat Key. Also a habitat for mangroves, there is a man-made tidal lagoon and natural lagoon area where you can closely observe the shore birds and marine animals as they weave this unique web of wildlife (where disparate biologies of sea, land, and air circulate across one unified ecological system right in front of your eyes). You can also take a peek through a Sarasota Bay lookout for a wider view, which will perhaps include more specimens of the human variety as well as those of the non-human animals.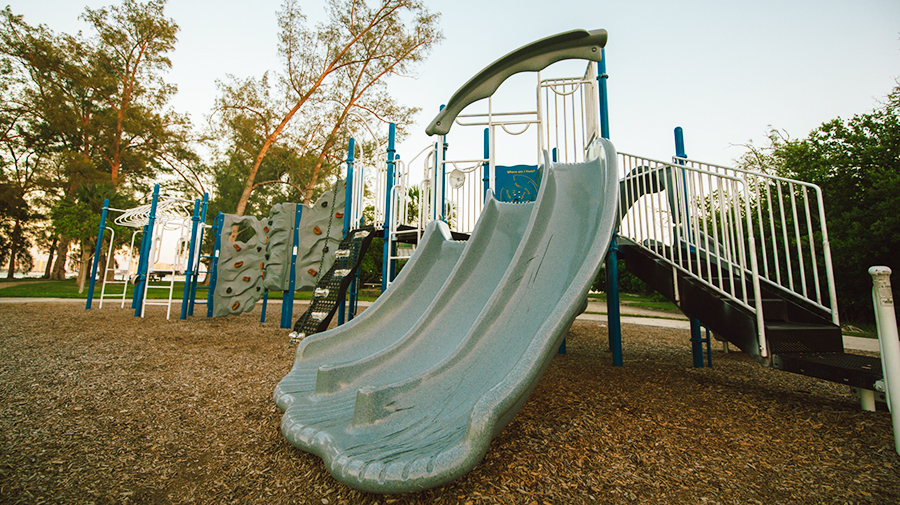 Surround yourself with Floridian Wilds within the 92-acre area of Ken Thompson Park, with its canopy-wrapped boardwalks, mangroves, picnic shelters, fishing pier, trails, and playgrounds. It's docks and concrete ramp are often used to set off in a boat, whether for fishing or for other relaxing bits of water recreation. It's also a great spot to take photos, as it offers rich vistas both landward and into the bay.
On the other side of the John Ringling bridge, take a refreshing bayside walk at the nearby pet-friendly Bayfront Park, and see one of the most iconic Sarasota monuments in the area: the water fountain / dolphins sculpture. This is mere yards away from the Children's Fountain which is a great place to take the kiddos if you're on a family vacation (and perhaps if you packed bathing suits).
Live the low-key nightlife
The nightlife heats up at places like Daiquiri Deck Raw Bar with its namesake frozen daiquiris, its raw oysters (as well as other raw bar menu items), and its live-music happy hour. Their St. Armands location also allows for a novel overhead view of the Circle from its second-story dining area. This is just one example, but stick around after your shopping trip as the sun goes down and you'll see a few spots where the people come to share a few drinks and conversation.
Try it all, don't stop there
We've barely scratched surface of what there is to do in Lido Key / St. Armands, so we heartily recommend that you check it out for yourself and see what you can discover.