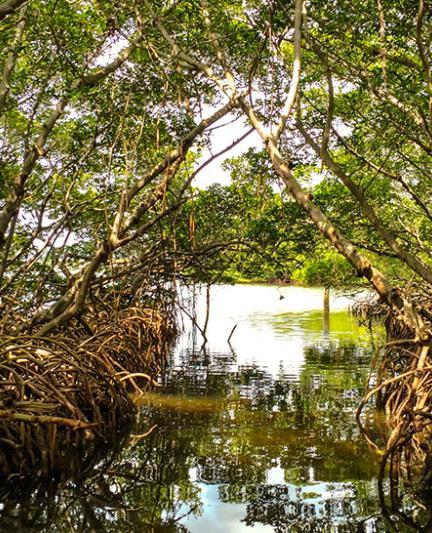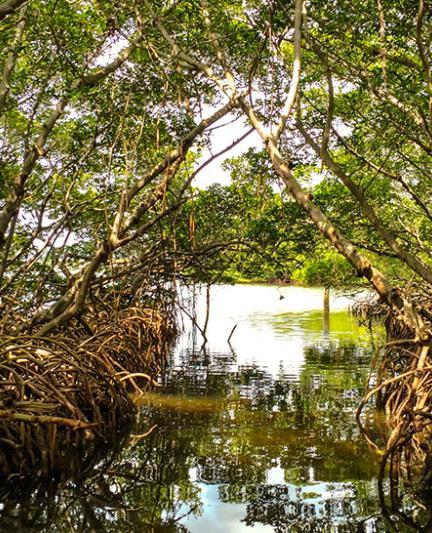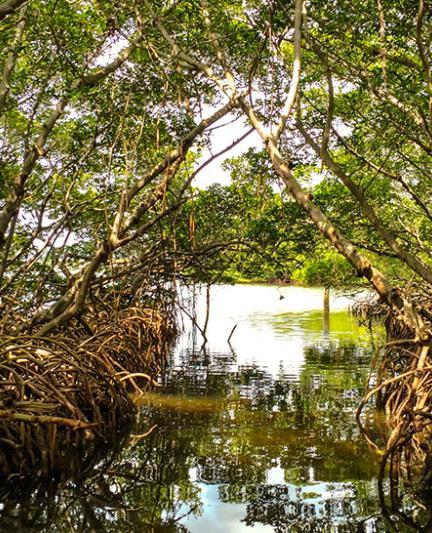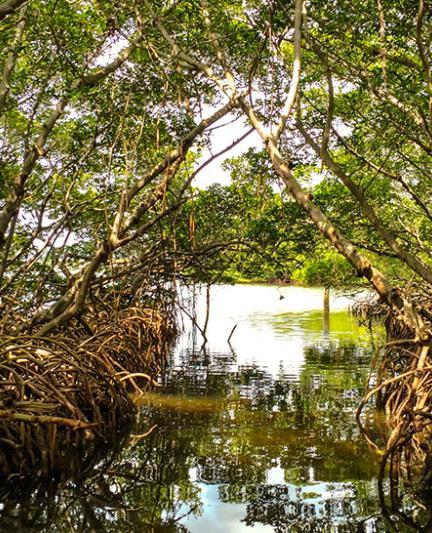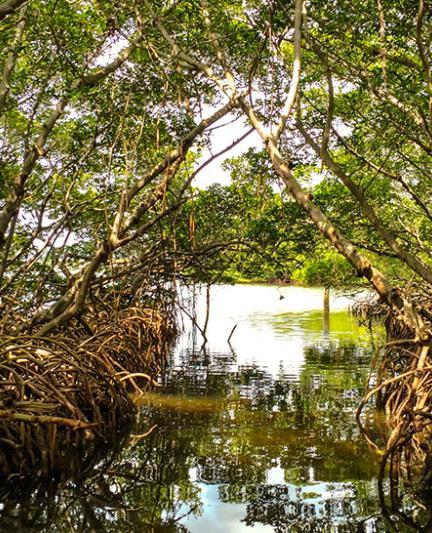 Lido Key, Down to Earth on the Florida Gulf Coast
Lido Key can be a family's animal-encounter haven and a truly unforgettable experience, if you just look closely.
"Mom! It's the motherlode!" I follow the captivated gaze of my son and see what has him so enthused – thousands and thousands of fiddler crabs are scuttling in unison along the sand below us.
It's the type of scene expected on a Discovery channel documentary, played on repeat in high def, not one you expect to encounter when you hear St. Armands Circle, the center of Lido Key. But this area of Sarasota, typically referenced for its high end shopping and dining, can be a family's animal-encounter haven, if you just look closely.
Ken Thompson Park Preserve
The fiddler is an underappreciated crab. After our first encounter with them, we have been returning to the boardwalk of Ken Thompson Park Preserve frequently to walk among the mangroves and watch them scurry. The park itself, located at the end of Ken Thompson Parkway, is a quiet niche in Sarasota County where you can simultaneously watch your kids frolic on the playground and diving pelicans in the Bay.
While my kids enjoy the slides and climbing wall, it's the crabs that spark their excitement. The boardwalk is designed to venture through a mangrove forest, allowing you to explore the natural beauty of these unique habitats. Look down and you'll see a myriad of holes. Look closer and you'll see who lives there.
Named for their fiddle-playing-like claws, the crabs peer out of their homes, looking ready for a fight. Try to catch one and they wimp out and retreat into their holes. This back and forth keeps my kids, especially the older six year old, busy for a good hour or more. Those crabs are fast and he is determined to nab one. Only the males have the large claw, used to impress the ladies. The females are able to climb the mangroves, unhindered by a large appendage.
The boardwalk comes to a few ponds where my little ones are happy to throw in rocks while I watch for seabirds. Pelicans, cormorants, herons, egrets, and ibis are common sights. The walkway along the waterfront, where we spotted the great migration of crabs, pinnacles with a view of Sarasota Bay, the John Ringling Bridge, and downtown Sarasota skyline. The waters below, which are accessible from a small beach by the playground, are shallow and grassy, a great place to wade and search for sea critters. A swoosh of a small cast net in the seagrass collects urchins, shrimp, crabs, and small fish. Another great place to try that swoosh is the Sarasota Bay Walk, down Ken Thompson Parkway, just on the opposing side of Mote Marine Laboratory and Aquarium.
Mote Marine Laboratory and Aquarium
There's more where that came from once you enter Mote Marine Aquarium. Unlike most typical aquariums, it is very hands-on and focused on the study and conservation of the sea creatures it displays.
While it is not massive, there is something for everyone. I gravitate to the mesmerizing and beautiful flamboyant cuttlefish and the jellyfish and seahorse nurseries. My three-year-old nearly falls into the sting ray touch tank, trying to touch each one, especially her favorites, which she has named "Sparkles" and "Jake." As would any six-year-old boy, my son loves the moray eel and correcting the out-of-towners like a little docent.
Visitors have the opportunity to watch as blacktip and sandbar sharks are trained and fed (Mondays, Wednesdays, and Fridays at 11 a.m.) and touch sea cucumbers, sea stars, urchins, and prehistoric horseshoe crabs. The "Nemo tank," as my kids refer to it, demonstrates the symbiotic relationship between clownfish and anemones, with a blue tang, aka Dory, thrown in for fun. A second building across the street houses rehabilitated sea turtles and two beloved manatees, Hugh and Buffett. For many visitors, seeing a manatee is a new, novel experience. You'll marvel at their size and docile nature as kids laugh hysterically seeing them poop. At least, mine do.
Where to Eat
If staring at crabs and shrimp all day makes you hungry, Mote Marine houses its own Deep Sea Diner. Across the street you'll find The Old Salty Dog as well as the New Pass Bait Shop. Each has its own casual flair and is close enough to walk back to Mote and finish your spectating, admiring the creatures rather than imagining them on a sandwich with tartar sauce.
Lido Beach
On the opposing side of Lido Key is Lido Beach. Like its popular neighbor, Siesta Beach, it boasts crystal clear waters and views galore. But it's less populated. And less people means more nature and more room to run free and in the wild. On the north end, a few blocks from St. Armand's Circle, there are an abundance of black skimmers nesting directly on the beach. With their flip flopped beaks and unique catching methods, they entertain as you sit back and enjoy the sand. Baby bird crossing signs warn the invaders – us – to beware of the respected little fluff balls.
If you venture down the beach, near the main pavilion and abutting Lido Beach Resort, you will find the daredevil child's dream – large rocks. Yes, they do get slippery, so be cautious. But it's not often that a child can explore the watery hollows of giant boulders for sea creatures such as starfish and urchins, making discoveries like the marine biologists they dream of being. I hesitantly stood nearby as my normally-dainty daughter climbed along with the big kids, smiled, and cheered, "Yeah, baby! I knew I could do this!"
After loads of aquatic findings, the sun went down and we retreated to our towels, the happiest sight appeared before me – a gang of happy, confident children running wild down the beach. And that, to me, is the real Lido Key.