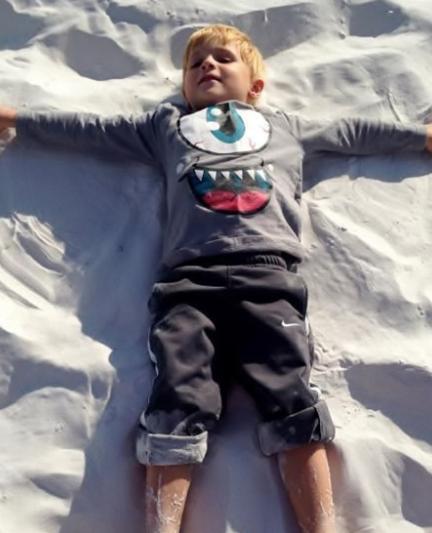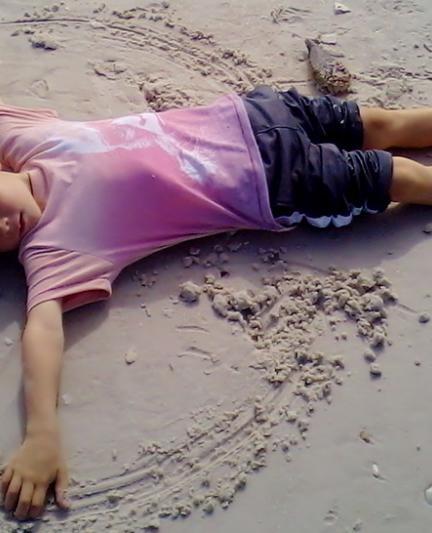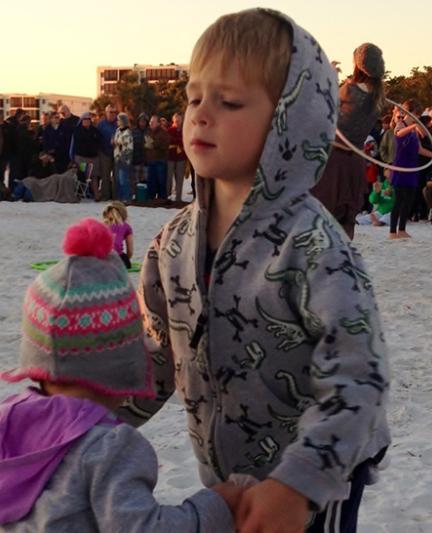 Let it Sand! Sarasota County's Wintertime Wonderland
Enjoy the beaches of Sarasota County in a new light by visiting during wintertime
There are many things that are destined to be together and create a dream team – peanut butter and jelly, pumpkin pie and whipped cream, movies and popcorn. Others are a less obvious match, such as figs and bacon, string cheese and apples, pigs and litter boxes. For me, one of the perfect matches of the world fits in this latter category. Originally not considered to meld, but when experienced, it's a dream: the beach and winter.
The Beach and Winter
Now when most people think of the beach, summertime is the obvious match. Hot sun, cool drinks, sun kissed skin. And don't get me wrong - we go then, too. But the winter is when my kids and I not only enjoy these perks of a day at one of the beaches in Sarasota, we get to add a few bonuses. For starters, because it's not as hot as it is in the summertime, my kids are able to exert far more time and energy on their sand creations. In the peak of July, this can only be tolerated by their three- and six-year-old selves for a fragment of time before we must rush into the coolish water to refresh.
Come wintertime, however, the chillier sand keeps us comfortable so we can dedicate hours on mastering our sand snowmen, complete with seaweed hair and shell eyes. Lie down, swipe your arms and you've got yourself a sand angel. It's pretty much the North Pole. And yes; it will get in their hair, but yes; it comes out. Pinterest says to use baby powder. I tend to just use time.
"Winter" is Relative
Let's be clear and note that winter weather is a relative term. For example, Sarasota County's mid-December weather is blue skies and a temperature of mid 80 degrees. So don't be fooled and skip the sunscreen. But the less strong rays and cooler sand will encourage warmer attire, which means less skin exposed and less chasing the kids to douse themselves head-to-foot in SPF 50 every thirty minutes just to have them instantly run into the water and rinse it all off.
Sweatpants at the beach is a win-win for all involved. You'll have comfy kids with no risk of burned thighs. And you yourself don't have to worry about shaved legs, pale skin, or any of the myriad of possible self-consciousness-inducing idiosyncrasies we all have. Throw on a hoodie and forget about trying to suck in your tummy. Trust me – once you eliminate these distractions, you can enjoy the view and truly relax to the sound of crashing waves and giggling kiddos.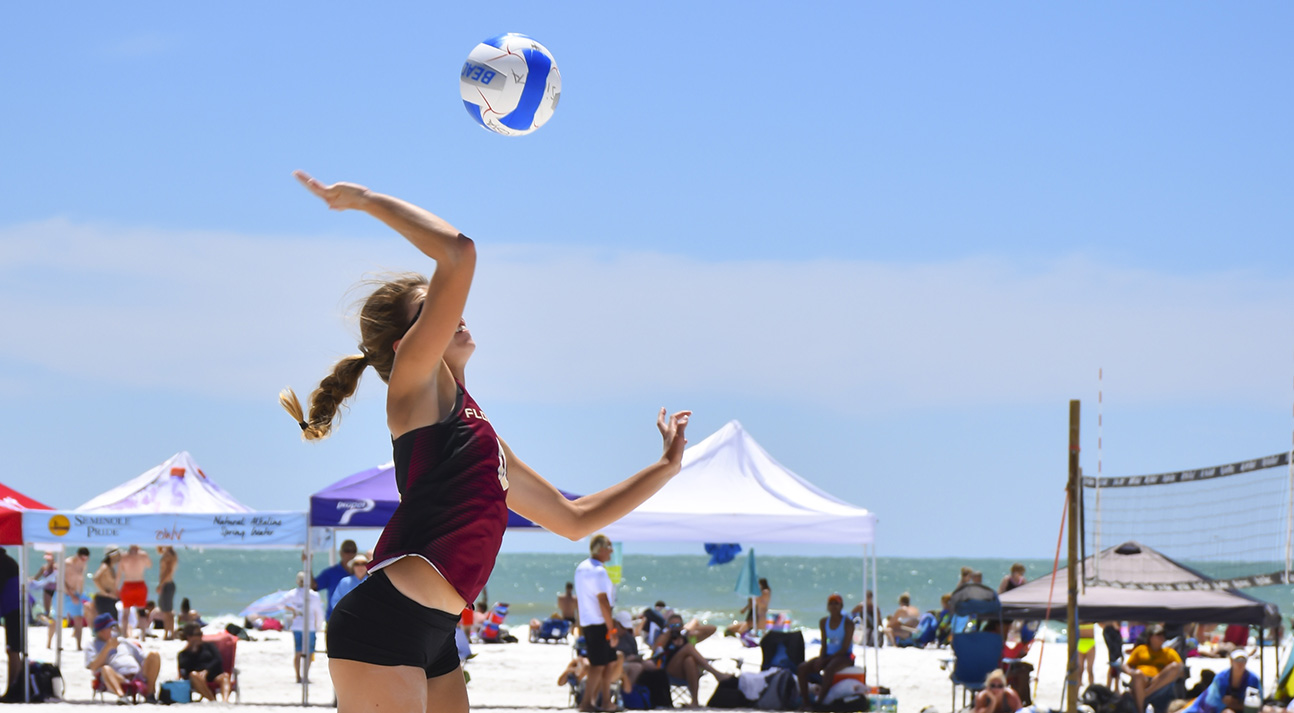 Cool (or even Cold?) Waves in Winter
Speaking of those waves, they are still mighty tempting despite their cooler temperatures. If you're vacationing from up north, their mid-70s temperature not differ too much from the lakes of the Midwest. As a native Wisconsinite, I, too, spent my summers visiting Lake Michigan which peaks at the same temperature mid-summertime. But if you're here from anywhere a bit south, you may find it a smidge less inviting.
Personally, I like that my thin-blooded Florida babies are not quick to sprint into the waves each time I blink and induce mama insta-panic. The cold water keeps them close to the surf and to me. The lesser crowds means less shell-collecting competition. The cooler sand means more tolerance for long walks. And the fewer bodies bobbing in the surf means a less obscured view of those gorgeous crystal waters that brought you to Sarasota in the first place.
For those who care to venture deeper, it's not beyond the temperature for a wetsuit and places such as Siesta Key Water Sports will rent them out alongside a JetSki for your watertime adventures.
Year-Round Beaches
Unlike many other beaches, those in Sarasota County do not close. Our concession stands and lifeguards are present year-round, so the comfortable amenities of the summertime beach are continued into the glorious wintertime beach.
The Sunday evening Siesta Key Drum Circle also fits in this category. But because its start time is based on the sunset hour, it begins earlier, which works wonders for early bedtimes. I truly cannot think of anything better than dancing in the sand with my kids to the music of the booming drums, wearing a hoodie and sweatpants, the mellow sound of the surf behind me and the clear star-filled winter sky above and still making it home in time for a reasonable bedtime. One of the great, simple – albeit unexpected - joys of life.