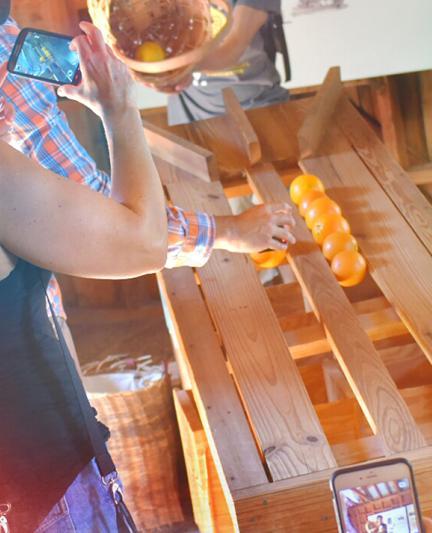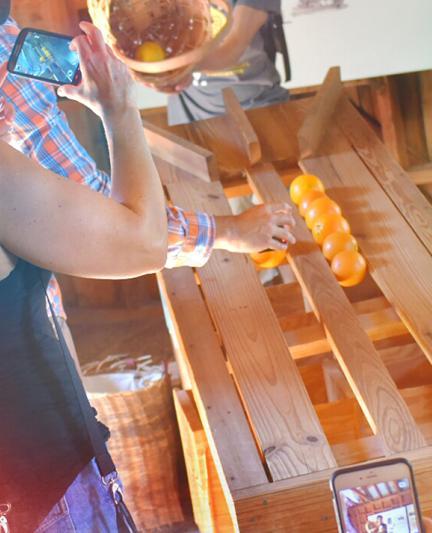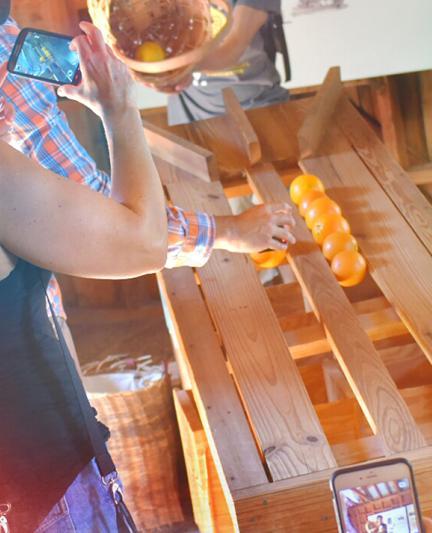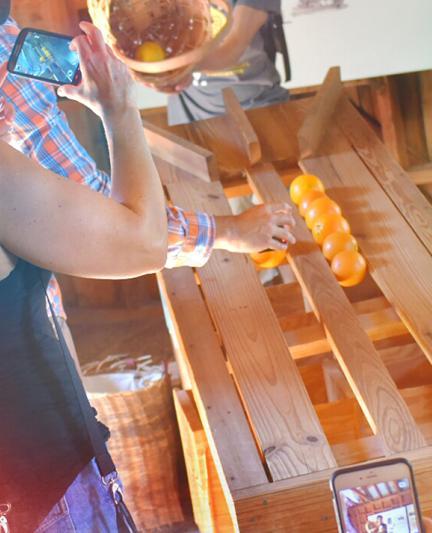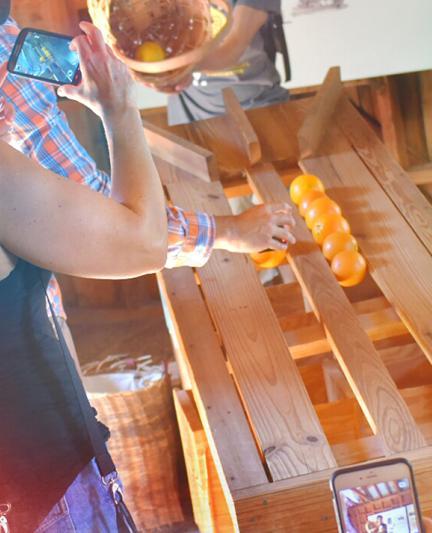 Get Outside to Natural North Port
Find all kinds of ways to explore the great outdoors in this Sarasota County city
North Port is the largest city in Sarasota County, both in terms of population and land mass. But while that fact might make you think of crowds or overdevelopment, the reality is just the opposite.
"North Port is not densely populated," says Erin Bryce, the city's community outreach manager. "It's only 20 percent built out, which translates to a lot of natural, wide open space."
Folks in the know put that space to good use, kayaking, mountain biking, hiking, horseback riding, and otherwise enjoying the city's wild side. If you still haven't explored North Port's natural assets yet, here are several spots where you can take advantage of the city's connection to the great outdoors.
Oaks Park
Just south of Interstate 75 off of Sumter Boulevard, Oaks Park boasts an impressive tree canopy made up of species such as live oaks, willows, and sabal palms. A mountain-biking trail runs for several miles alongside Myakkahatchee Creek. "It's a really cool trail that gets bikers from across the region," says Bryce. "I've been told by the mountain-biking community that it's one of the best in the region."
Myakkahatchee Creek Environmental Park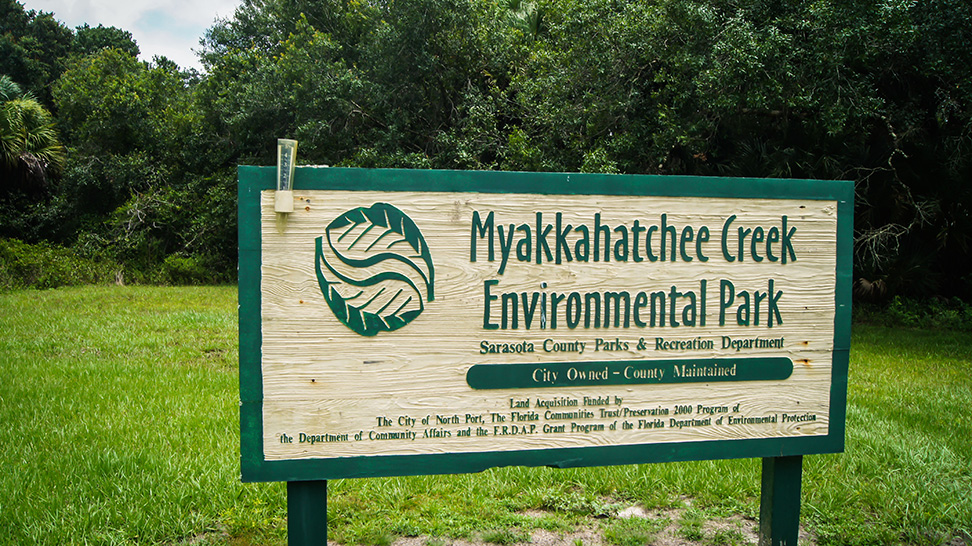 Just on the other side of I-75 sits the Myakkahatchee Creek Environmental Park. Trails at this 162-acre preserve are also used for mountain-biking, as well as hiking and horseback riding. This natural space exudes a primitive, Old Florida feel, with its grassy expanses, moss-draped oak trees, and bridges and boardwalks offering close-up looks at the black water creek, which is colored by the tannins from fallen leaves. Visitors might spot wildlife ranging from alligators and herons to wild boars and deer.
"It's easily accessible and very pretty," says former Sarasota County Commissioner Jon Thaxton, who now serves as director of community investment at Gulf Coast Community Foundation. "It's going to become the crown jewel of North Port's urban park network; there's nothing out there that compares to it." Myakkahatchee Creek Environmental Park is part of a multi-thousand-acre expanse of protected land in the eastern part of Sarasota County, and plans are in the works to provide greater connections between it and other nearby preserves.
Myakka State Forest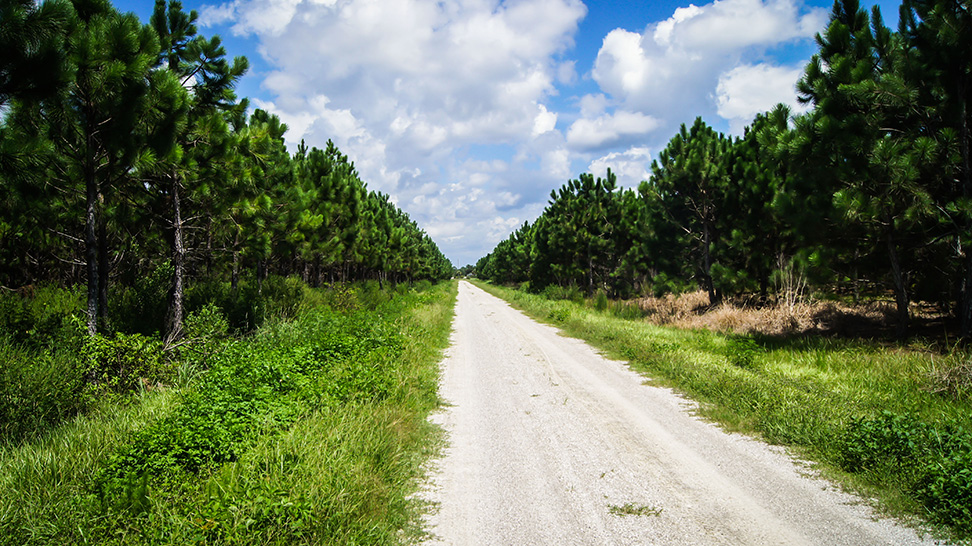 For even more wide-open space, head to the 8,592-acre Myakka State Forest . Four multi-use trails wind through the mesic flatwoods filled with longleaf pines, slash pines, and palmettos. More than 100 species of birds can be found here, along with animals like snakes, turtles, and bobcats.
"It's phenomenal for primitive camping, mountain biking, bird-watching, and hiking," says Bryce. "And there's even a campsite along the Myakka River that you can boat to."
Marina Park, Myakka River
Boating opportunities abound in North Port. You can put in your canoe, kayak, or boat at Marina Park and explore the Myakkahatchee Creek. "There are pristine little inlets off of the creek that people can kayak and canoe along," says Bryce. "You can really get into beautiful, natural Florida from there."
Or you can continue southwest along the creek to reach the Myakka River. "It's one of the most beautiful rivers in the state of Florida," says Thaxton.
From this point, paddlers and boaters can experience the river in different ways, depending on which direction they choose. "You can head to the south toward Charlotte Harbor, where the water becomes increasingly more estuarine," says Thaxton. "Or you can head north where the river narrows up and becomes much more intimate and freshwater. It's like two rivers in one."
Freshwater Canals
For a tamer paddling experience, check out some of the city's miles of freshwater canals, which can currently be accessed at McKibben and Blue Ridge Parks. It's about a mile-and-a-half kayak or canoe trip between the two parks, and the city plans to add more parks along the route in the future.
These kinds of waterways "are great for family fun," says Thaxton, "for just getting out when you don't want to do the whole wilderness thing." If you don't have your own kayak, you can rent one from Fine Bait and Tackle.
Something for Everyone
"You can really achieve anything when it comes to exploring the outdoors in North Port," says Bryce. "Even if you're a more passive ecotourist, we have lots of paved sidewalks and beautiful linear parks that offer great places for walking, roller-blading, or paved bicycle rides. There really is something for everyone when it comes to the outdoors."