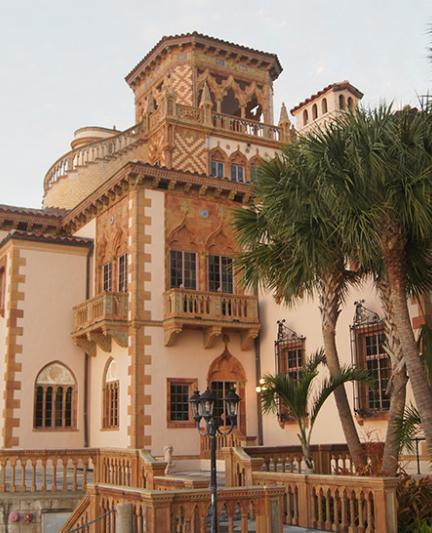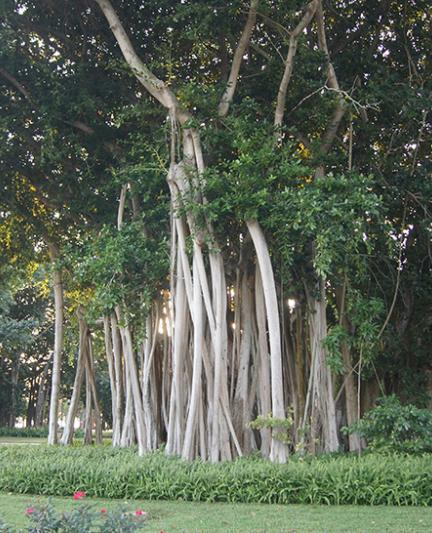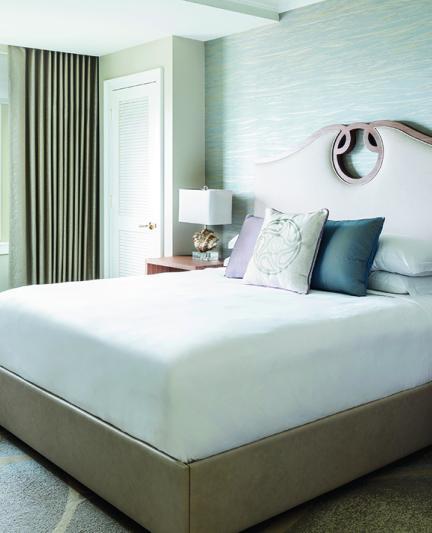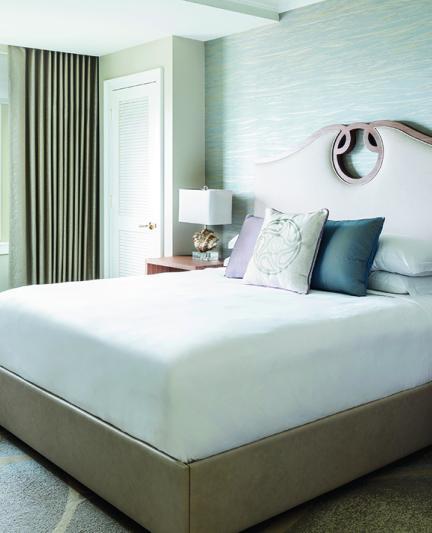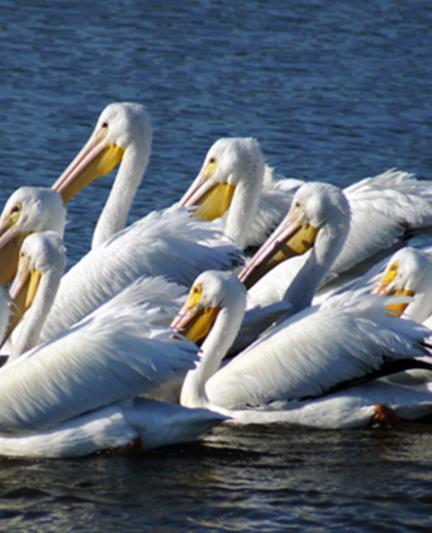 Four Romantic "Dates" for Sarasota Lovers
Enjoy for out-of-the-box romance ideas for visitors in Sarasota County.
Spring comes early in Florida. Even in February a bright yellow sun in the clear blue sky warms orange groves glistening with fruit. Honeybees buzz about pollinating the orange blossoms. Birds flit from tree to tree, gathering twigs for their nests.
Valentine's Day is almost here, and with inspiration from the birds and bees, we've created four "romantic dates" for you – all with an authentic Florida twist.
Picnic on the Bay at the Ca' d'Zan
This romantic rendezvous includes a walk through The Ringling gardens at Sarasota's most famous home for a sunset picnic overlooking Sarasota Bay.
The Ringling Museum of Art is open 10 a.m. - 5 p.m. daily, but for only $5 you can walk around the Bayfront Gardens (free for children 17 and under). John and Mable Ringling, famous for the circus and their prized art collection, built the Ca' d'Zan mansion in the 1920s. The Venetian inspired home beautifully captures the romance of Italy.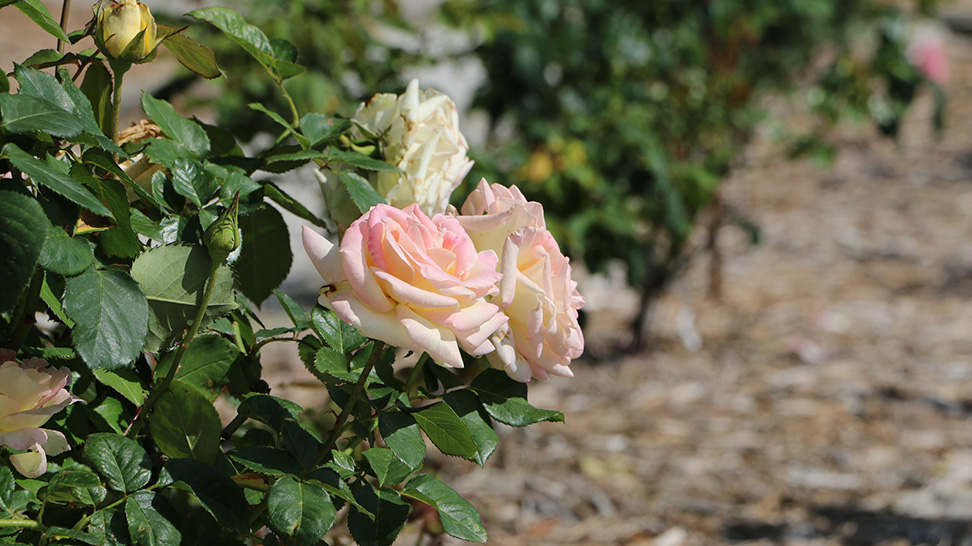 Pack a bottle of wine or favorite beverage and stroll leisurely through the gardens before sunset. Admire Mable Ringling's famous rose garden and pass under giant banyan trees. The famous Ca' d'Zan will be closed after 5 pm, but you can still walk to the waterfront patio to sit on the steps and enjoy your picture perfect meal framed by sunset colors over Sarasota Bay.
Run Away and Join the Circus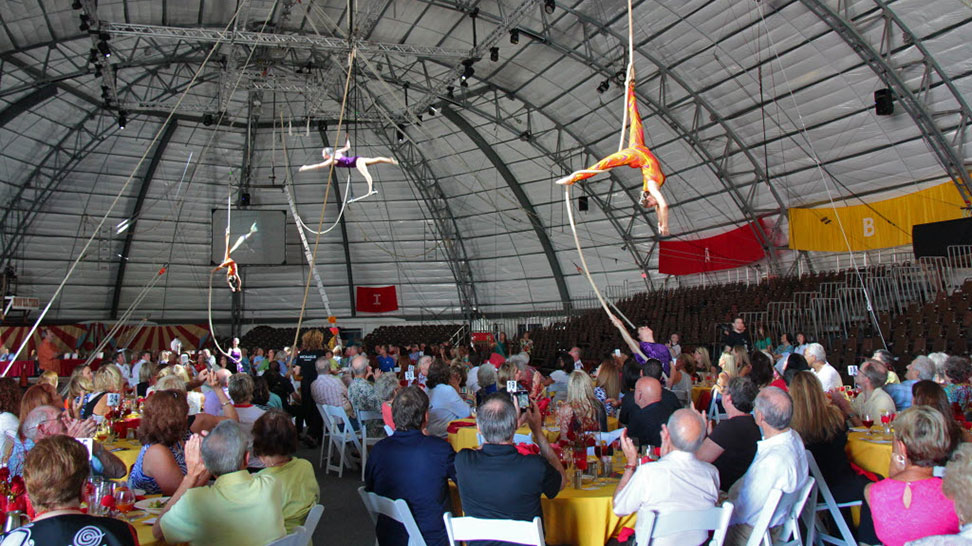 When John Ringling moved his circus winter headquarters to Sarasota he made this area the "Circus Capital of the World." Keeping Sarasota's circus legacy alive is The Circus Arts Conservatory. Enjoy the thrill of live performances by famous circus stars such as Nik Wallenda, performing his high wire act, and Dolly Jacobs dazzling audiences with her elegant aerialist performance. The season runs from February 6 - 22, so book your ticket now for that special Valentine's Day date. Acrobats, high wire trapeze acts, bicyclists, jugglers and clowns make this one a one-of-a-kind special date. It will bring out the "kid" in you while bringing Sarasota's circus history to life.
Sail Away With Your Sweetie
Why not combine the best of Sarasota – shimmering Gulf waters, pastel pink sunsets and a sailboat? Just picture it: you and your "special someone" watching dolphins play alongside the boat while toasting each other with glasses of champagne.
Kathleen D Sailing Catamarans offers three departures for your sailing cruise - a Sunset Cruise, a morning cruise or one in the afternoon. And you can bring a picnic lunch, dinner and beverages if you wish.
If a larger boat with a festive atmosphere appeals to you, try the Tropical Sunset Cruise aboard Le Barge. The boat is more like a floating "tropical island" adorned with real palm trees and live music, and departs daily from the downtown Sarasota Marina.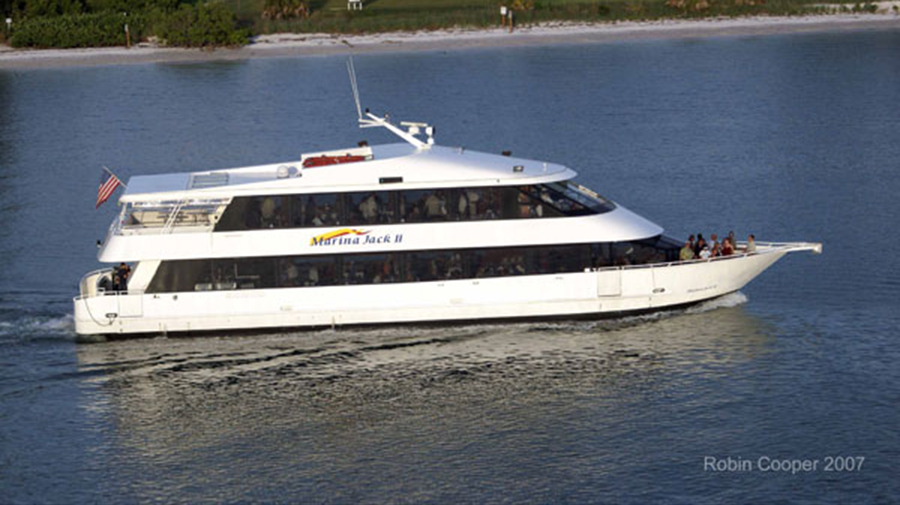 And if a dinner cruise is more your style, try the Marina Jack II Sunset Cruise featuring a dinner buffet while cruising Sarasota Bay.
A Date With the Birds and Bees
Sarasota County's beautiful winter weather makes an "outdoorsy" date with Cupid ideal. Grab your binoculars and choose from two of the best birding locations in the area: the Venice Area Audubon Rookery or Sarasota's Celery Fields.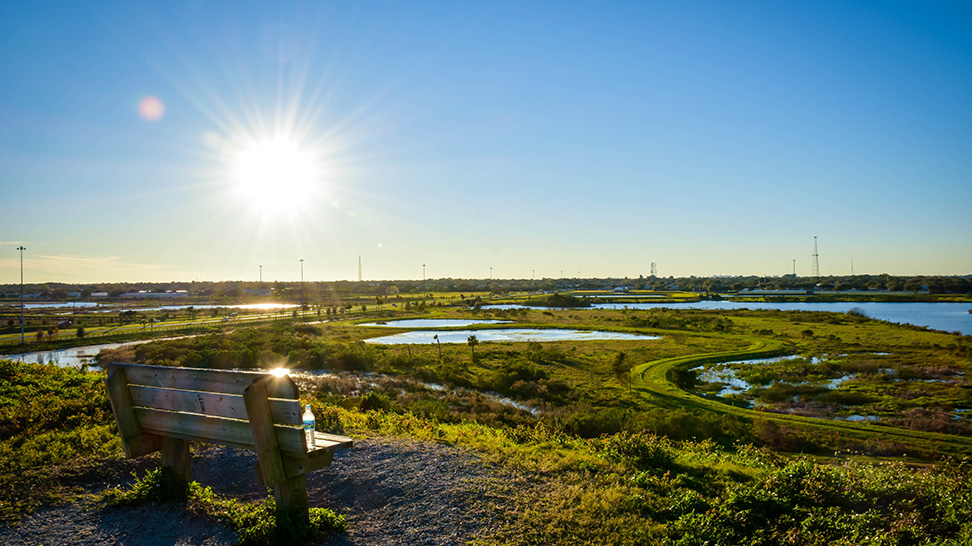 Both are internationally renowned locations that bring birds and bird lovers to the area. This is nesting season with plenty of activity and premium birding as they perform mating rituals, build nests and raise their chicks.
The Venice Rookery is a protected island bird sanctuary. Nearby is an outdoor pavilion available for your special picnic and if you arrive at sunset, you'll hit the optimum time to view a diversity of birds while enjoying your meal.
The Celery Fields is another prime location. Once an agricultural area it is now a popular birding Mecca. The wetlands attract many species of birds and the site is part of the Great Florida Birding Trail. Several boardwalks and trails make access easy.
No matter what you choose to do in Sarasota County on Valentines Day, Cupid has plenty of ideas in mind for you and your sweetheart.