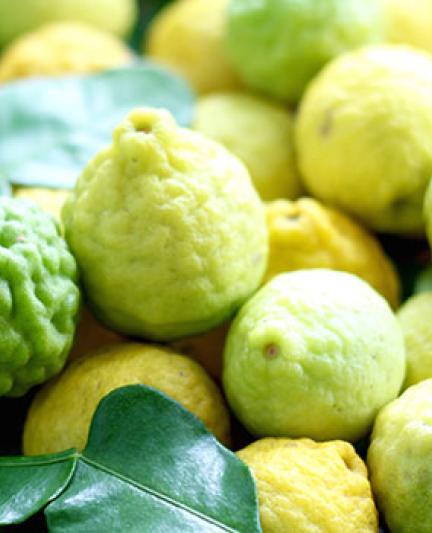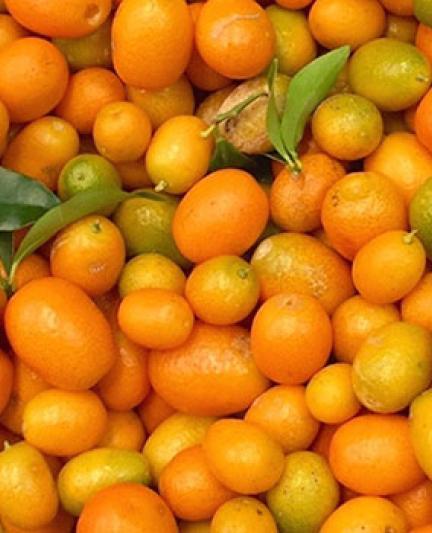 Citrus Season Brings With it Some Unique Fruits!
We all look forward to the annual citrus harvest, including oranges, grapefruits, key limes, lemons and limes, but have you tried some of these lesser-known fruits that have been part of Florida's citrus history for decades?
Honeybell, mandarin, tangelo, temple, sugarbelle, pink grapefruit, calamondin, lemon, lime … just some of the amazing citrus available in Florida, which has a rich citrus history.
Years ago, folks retired to Florida with dreams of affordable living, easy access to beaches, warm temps year-round, and growing their own oranges and grapefruits. Today, there are still commercial growers throughout the state, including the Sarasota area, who specialize in citrus and they're happy to share with us the fruits of their labor.
When season rolls around, Floridians and relatives up north look forward to enjoying fresh squeezed orange juice, tart grapefruit sprinkled with a little sugar for a healthy pick-me-up, and zesty lemons and limes to complement a number of dishes. But there are a few citrus fruits you might not readily see at your market or, if you do, you may not know much about them, but they're definitely a delicious part of our citrus heritage.
Pomelo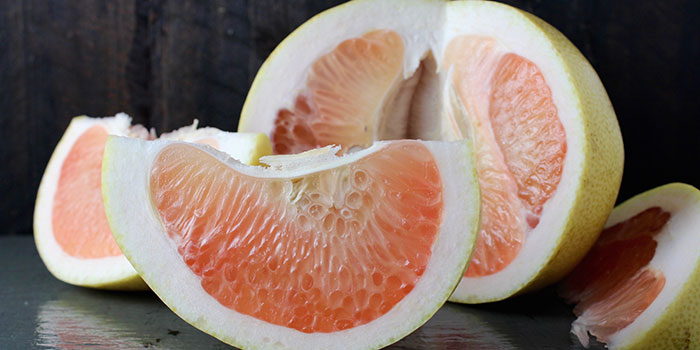 The Pomelo (also called Pummelo) is considered the largest citrus fruit, sometimes growing to twelve inches! It's native to southeast Asia, but was introduced to Florida in the early 1900s, where it thrives in our warm, humid climate. At first glance, it looks like a huge grapefruit with its familiar soft green/pale yellow skin. When you cut it open, you'll see a very thick outer rind and a similar-looking flesh to that of grapefruit — it may be pink, red or white, but its flavor is sweet, without the tartness you might find in grapefruit. As for how to enjoy this fruit, you can snack on the segments, toss them into salad, and use the juice in marinades, cocktails or dressings. If you're adventurous, you might even candy the slightly bitter peel or make it into a complex-tasting marmalade.
Makrut Lime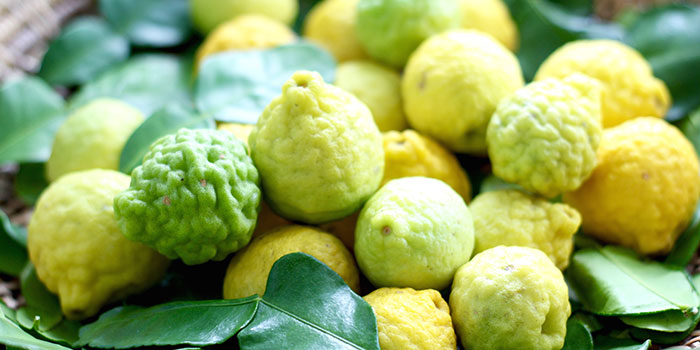 Ever heard of Makrut Lime (a.k.a. Kaffir Lime, Thai Lime or Porcupine Orange)? These bumpy skinned, verdant beauties are native to Thailand and south Asia, and they grow especially well in warmer zones in Florida. It's the leaves of this fruit that are the star of the show — their double leaf structure resembles an hour glass and they're packed with fragrant essential oils offering a beautifully sweet, citrus aroma. The leaves are not typically eaten by themselves, rather, they're used to flavor dishes - shredded or whole - tossed in stir fries, salads, soups, curries and custards. They're especially delicious when paired with traditional Thai flavors like lemongrass, garlic and spicy seasonings. The fruit itself tastes a lot like the leaves, but it's extremely sour, so it's used sparingly in recipes. The zest of the rind is flavorful and can be incorporated lightly into marinades, frying batters, and Panko mixtures for sauteeing, etc. The juice is especially delicious when mixed with sparkling water and crushed ice - a perfectly refreshing summer drink. If you're lucky enough to have a tree (or a neighbor who does), you know how good these limes are. If you don't, you can sometimes find them at produce markets. You can also find the leaves at Asian markets in the frozen section.
Kumquats
For a taste of old Florida, pick up Kumquats! These tiny, orange, oval-shaped fruits are sweet and tangy, and can be used in a variety of dishes. The majority of kumquats in the U.S. are grown here in Florida, in Dade City, to be exact, and they're the perfect little citrus gems. Unlike many citrus fruits, they can be eaten whole (skin and all) because their skin is thin and sweet. They can be enjoyed in fresh salads, jams, cakes, pies and sauces, candied or pickled, or even used in lovely centerpieces to decorate our Florida dinner tables. For a delicious citrus-infused flavor, try the recipe below for Napa, Kumquat and Jalapeño Slaw!
Local Citrus Growers
January through March is peak for Florida citrus. Below are some growers in the Sarasota area where you can easily find many orange and grapefruit varieties, and where you can arrange to have them shipped to out of state friends and family. But be sure to also check the many farmer's markets in the area, as well as, supermarkets and small roadside stands, since some of these unique fruits are considered specialties.
Albritton Fruit Company: 5430 Proctor Road, Sarasota (941) 923-2573
Nokomis Groves: 111 S. Albee Farm Road, Nokomis (941) 488-5274
Or try a neighboring location:
Mixon Fruit Farm (Manatee Cty): 2525 27th St. East, Bradenton (941) 748-5829
Napa, Kumquat and Jalapeno Slaw
(recipe courtesy Nicole Coudal)
2 c. Napa cabbage, finely shredded
Handful kumquats (about 8-10), stems removed, seeded, chopped
4-6 Tb. red onion, thinly sliced or chopped
½ jalapeno, seeded, chopped
Handful of fresh parsley, chopped
Juice of 1 fresh lime
2 Tb. vegetable oil
Dash kosher salt
Dash freshly ground black pepper
Combine all ingredients in a bowl and stir to combine. Refrigerate about 20 minutes before serving. Serve with fried or seared fish, roasted or grilled chicken, brown rice/quinoa bowls. This slaw is especially delicious on crispy fish tacos!
###
Nicole Coudal is a home chef and food writer based in southwest Florida, where she fishes and cooks using local ingredients. When not on the water, she visits farms, farmer's markets, and other food-related venues to highlight what's in-season and to create tasty recipes. Read more at www.MyDeliciousBlog.com.