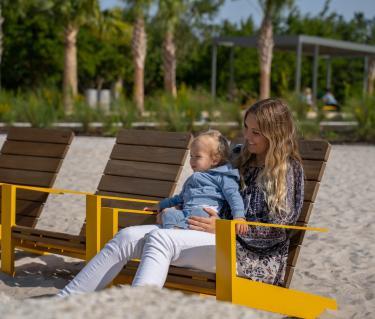 Your Guide to a Green Vacation in Sarasota County
The Green Living Toolkit has resources for visitors to enjoy Sarasota County's natural attractions, attend environment-related events, volunteer and protect local wildlife.
If you lead an eco-friendly life at home, you don't have to leave that behind when you vacation in Sarasota County. The Green Living Toolkit has you covered. Developed by the Science and Environment Council of Southwest Florida, it describes itself as "everything you need to love life and live green, all in one place."
On the website, you'll find guides to a range of eco-friendly topics, like growing your own food, assessing your home's energy usage and recycling. While most of the information is geared toward locals, the Green Living Toolkit also offers ideas and tips for vacationers, from things to do to how to reduce your carbon footprint while traveling.
Environment-related Events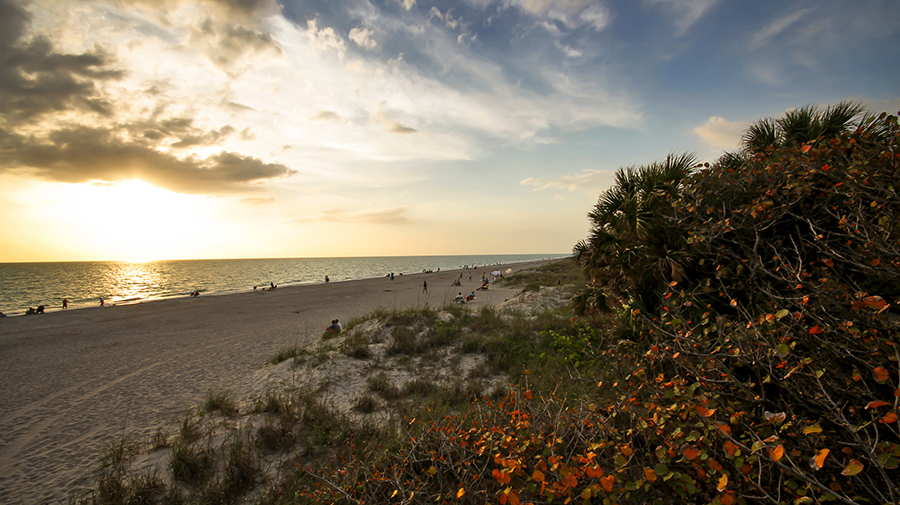 Manasota Beach
Updated twice a month, the toolkit's community calendar features environmental events throughout the area that are culled from more than 100 organizations. Support local vendors at our many farmers' markets. Take a guided kayak tour. Participate in a birding workshop or a plant clinic. These are just a few fun and informative ways to learn about our area's ecology.
Want to give back while you're here? Browse through the volunteer opportunities and choose the one – or maybe a few – that appeals to you. Most opportunities combine vacation activities with acts of service. A couple of examples: Beach lovers can take part in a shoreline or underwater clean-up. Birders can add to their life lists while also doing a citizen science survey of birds.
With so many possibilities each month, you're bound to come across at least one volunteer effort that resonates with you during your visit.
Nature Activities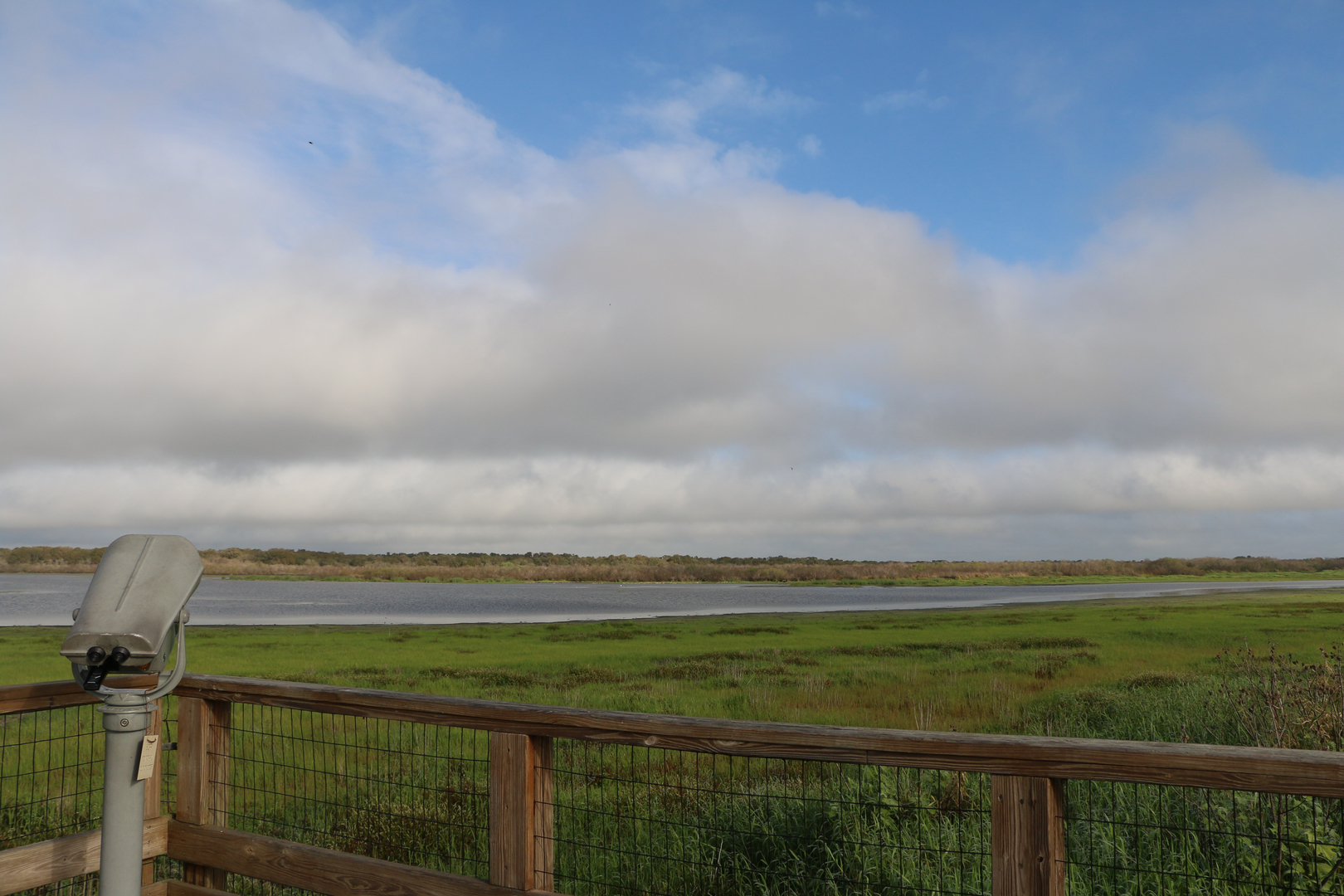 Myakka River State Park
Whether you prefer to spend time outside with like-minded strangers (soon to become new friends), with a guide or by yourself, the Green Living Toolkit's nature section can steer you toward your ideal Sarasota County nature experience. Book an eco-tour (or go on a virtual one before you arrive), connect with local hiking, biking, boating and fishing clubs, and access maps and guides to create your own adventure.
While you're out pursuing your nature activities, it's vital that you know how to keep our wildlife safe. Get tips on what to do (and what not to do), along with how to contact the appropriate responders when you see an animal in need of rescue.
Sustainable Travel Tips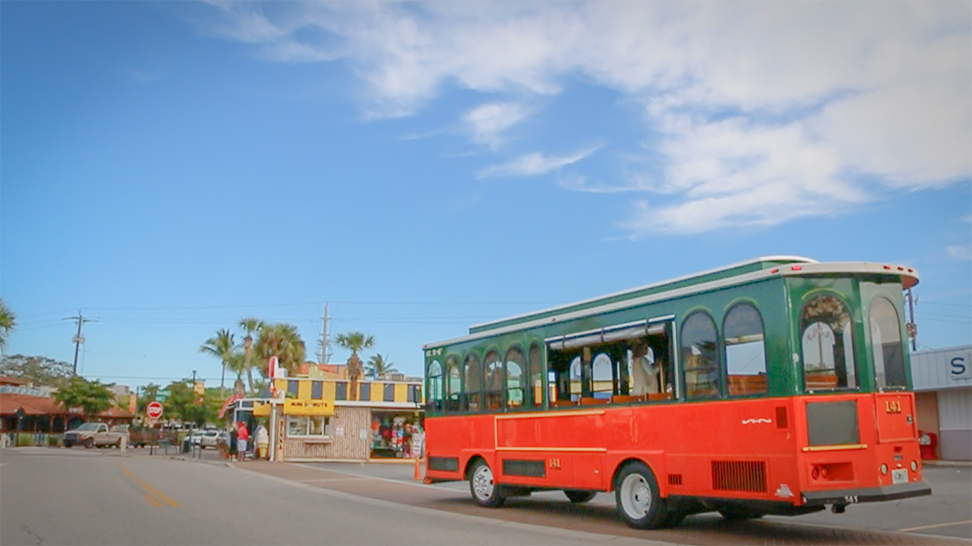 Siesta Breeze Trolley
When you're on vacation, it can be challenging to remain eco-friendly. The Green Living Toolkit has an entire section devoted to waste reduction to help you travel responsibly.
You'll probably eat out more here than you do in your daily life. This can generate a lot of waste, especially plastic. Prepare yourself before you leave home by packing reusable items like metal water bottles and straws.
Another way the site suggests you can reduce your carbon footprint is by using alternative transportation. Access the local bus or trolley service schedule, as well as a map of bike lanes and sidewalks on the energy conservation page.
Make your next trip to Sarasota County an environmentally friendly and fun one with guidance from the Green Living Toolkit before and during your visit.