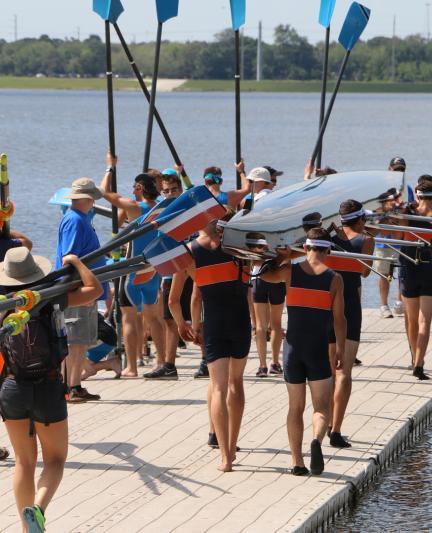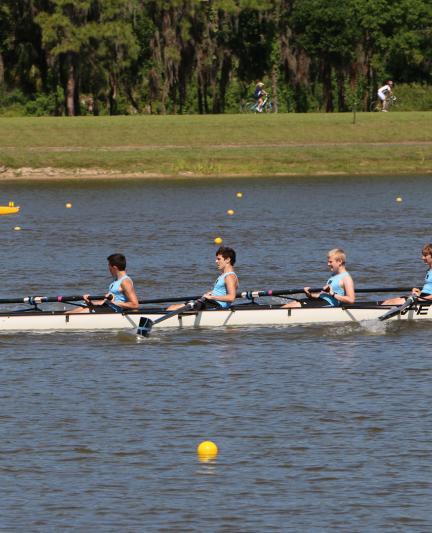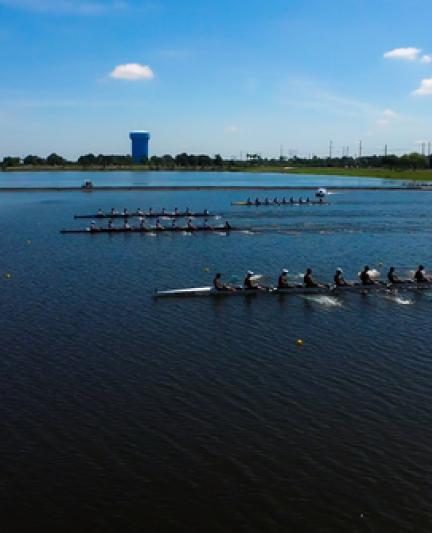 We Got A Regatta for You in Sarasota
Nathan Benderson Park in Sarasota County offers world-class rowing in addition to a plethora of fun-filled outdoor events.
North Sarasota is home to arguably the finest rowing facility in North America. Olympians say the calm, shimmering waters of the man-made lake behind the University Town Center Mall are unrivaled when it comes to racing conditions. The goal of the facility was always events - rowing, running, festivals - but it is truly a rower's paradise when it comes to rowing regattas.
Sarasota Invitational
The Sarasota Invitational Regatta was NBP's first organized regatta, and kicks off the sprint racing season at Nathan Benderson Park. Hosted by the Sarasota County Rowing Club, the event currently spans three days and is entirely open to the public (but will include a $5 parking fee). In 2019, nearly 65 teams and over 1500 athletes, ranging from youth, to masters, to adaptive athletes, will compete in the 10th annual Sarasota Invitational starting Friday, Feb. 22 through the weekend. Sunday's races will feature a memorial trophy ceremony in honor of Dr. Lawrence Klecatsky, former Sarasota resident and Olympic rower who passed away in December.
Past, Present and Future Races
Other Notable races in 2019 include: The Sarasota International Dragon Boat Festival (May 11), USRowing Youth National Championships (June 6-9) and the World Rowing Under-23 Championships (July 24-28).
In 2017, the World Rowing Championships returned to the USA at Nathan Benderson Park for the first time in 20 years. According to WorldRowing.com, this regatta is the biggest annual rowing event and the most important of the season. Visitors from around the world came to view this spectacular event of world-class athletes, fresh off the Rio Olympics, as they zip across the water in their sculls.
The Masters World Rowing Championships followed shortly after in 2018. Athletes from nearly 50 countries signed up for this event, featuring over 150 races across 13 age groups and multiple genders.
No Event? No Problem!
In addition to the numerous scheduled events at Nathan Benderson Park, it's a public space for anyone to enjoy at their leisure. Run the 3.5-mile loop around the lake. Let the kids play on the playground. Have a picnic. Grab some friends and give a try at Dragon Boat Paddling. Launch your paddleboard or kayak (any non-motor boat) into the wave-free waters and enjoy the serenity on the water. The opportunities are endless, and there's always more to come.