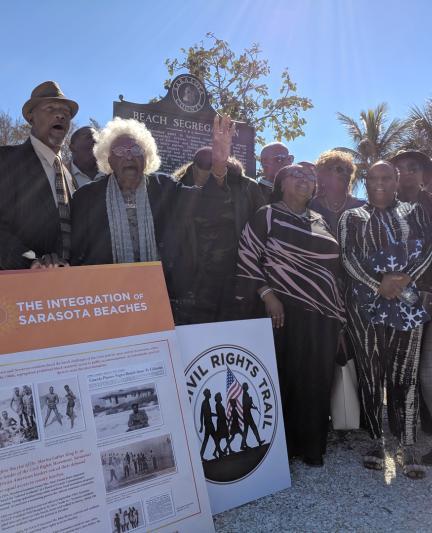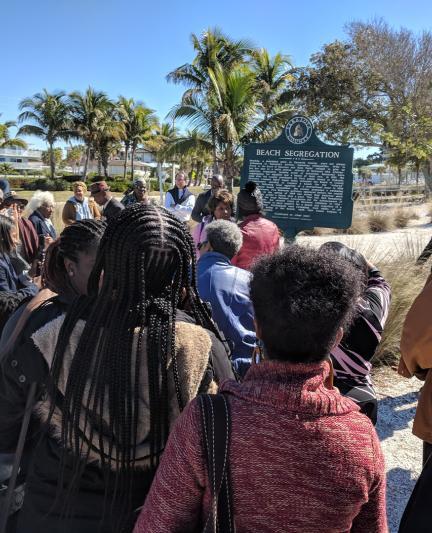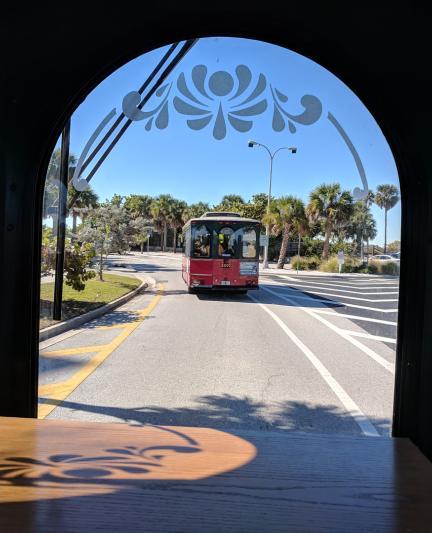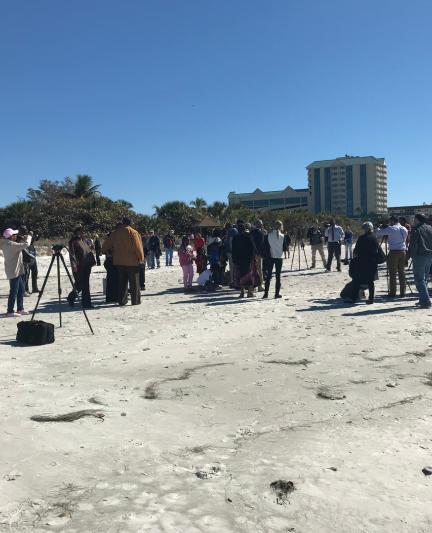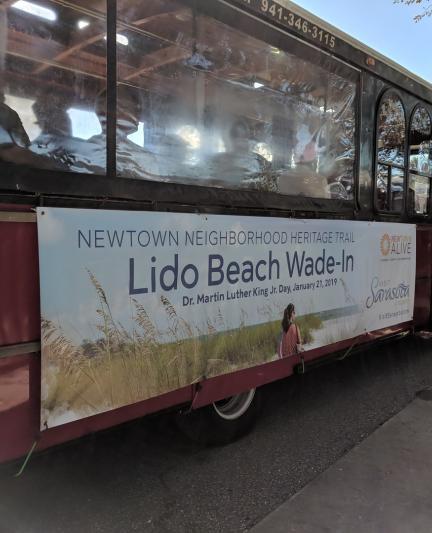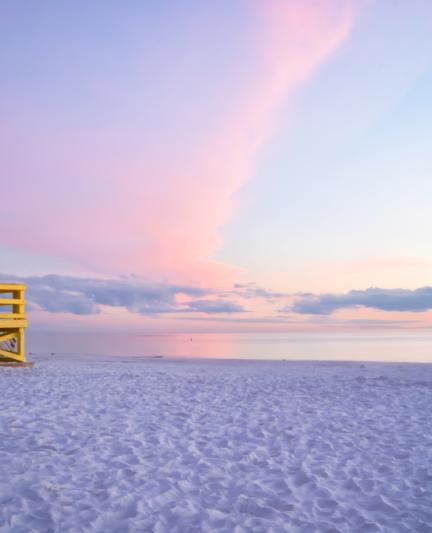 U.S. Civil Rights Trail Stops in Sarasota's Newtown Community
The Newtown African American Heritage Trail honors Sarasota's trailblazing civil rights activism
Newtown's proud history of advancing African American civil rights and equality is recognized nationally as an attraction for others to visit and appreciate. A new site as of 2019, the Newtown African American Heritage Trail is the southernmost point of the U.S. Civil Rights Trail. As a visitor, you can discover this rich piece of Sarasota's history aboard a Newtown Alive trolley tour.
Focused on the 1950s and 1960s efforts of Newtown residents to desegregate Sarasota's beaches, the Sarasota stop on the trail highlights the civil rights history of Sarasota's African-American community Newtown. These efforts included car caravans from Newtown to Lido Beach for peaceful protests called "wade-ins," an attempt to force beach integration.
The original wade-ins drew media attention and opened an early front nationally in the fight for equal rights years before widely-known victories of the 1960s. The wade-ins, modeled after lunch counter sit-ins, coupled with activists' attendance at city and county commission meetings moved the needle toward beach access at a time when less than two miles of Florida's 2,000 miles of beaches were open for use by African-Americans. It wasn't until the landmark Civil Rights Act of 1964 that Sarasota County beaches were fully integrated.
The U.S. Civil Rights Trail highlights over 100 attractions across 15 states and includes a collection of churches, courthouses, schools, museums and other landmarks primarily in the Southern states where activists challenged segregation in the 1950s and 1960s to advance social justice. The people, locations and destinations included in the Civil Rights Trail provide a way for families, travelers and educators to experience history firsthand and tell the story of how "what happened here changed the world."
To commemorate the addition of the Newtown African American Heritage Trail to the U.S. Civil Rights Trail, Visit Sarasota County and Newtown Alive organized, facilitated and led a reenactment of the beach caravans and wade-ins in early 2019. Two trolleys packed with more than 70 passengers – including some who rode the original caravans, their descendants and county leaders – rode from Newtown to Lido Beach. They walked along the shoreline and into the water as their courageous predecessors did decades ago, and years before beaches were integrated.
To book a trolley tour of the Newtown African American Heritage Trail and other historical landmarks, visit the Newtown Alive website.
To learn more about Newtown's historical significance on the U.S. Civil Rights Trail, click here.