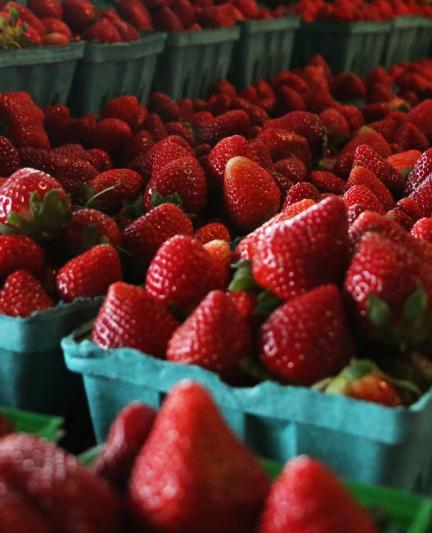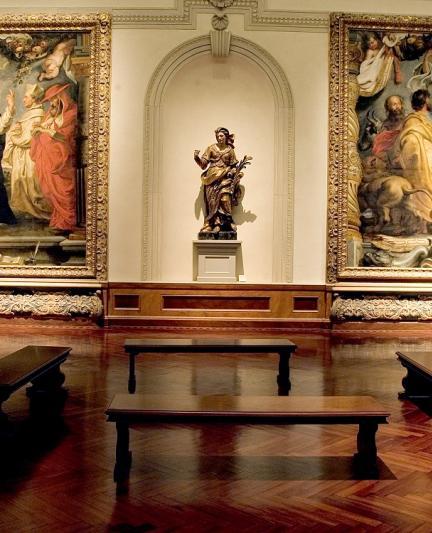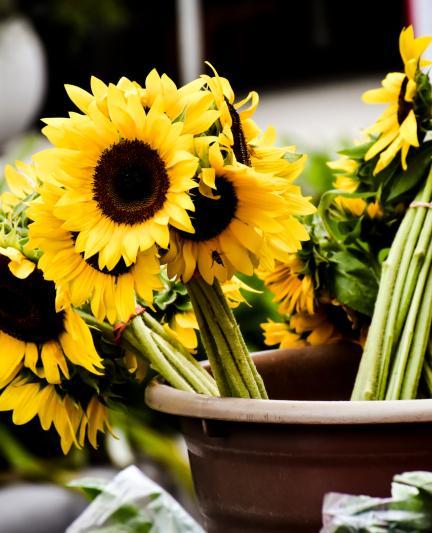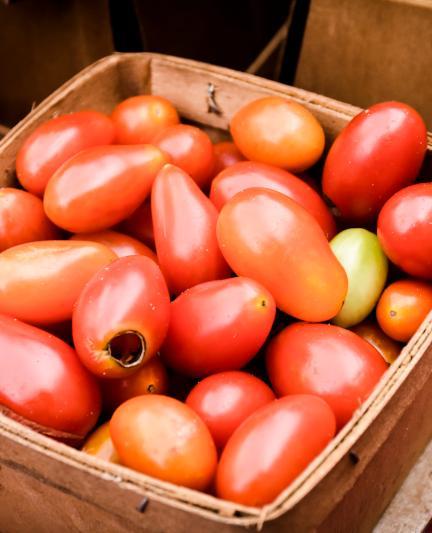 U-Pick Farm-to-Table Ingredients
Forage fresh, seasonal produce and wildflowers at Sarasota's U-Pick farms and orchards
Corral your friends and family for a fun, springtime day out in the fields of Sarasota County's U-Pick farms and orchards—where you can harvest your own fruits or vegetables to take home, or back to your accommodations, and cook up your own farm-to-table Florida meal! These Sarasota-based farms provide the necessary equipment/buckets for picking and for getting your bundle home safely in a bag. For anywhere that offers U-pick flowers, remember to bring your own clippers/scissors for harvesting your wild bouquet.
Berries & Sunflowers
Head to family-owned and operated, Albritton's Fruit Farms to enjoy a beautiful day outside picking brightly bloomed sunflowers (charged by the stem) as well as Sarasota-grown blueberries (charged by the weight, or the lb). Albritton's blueberry field was planted in 2015 with just shy of 60,000 plants that now include four varieties of blueberries to blend up into a sweet beachtime smoothie. U-pick season begins in March and runs through the end of May. ​
Citrus Grove Varieties
In eastern Sarasota, find Fruitville Grove and Brown's Grove, to spend a relaxing time walking through citrus groves and picking famous Florida oranges. At Brown's, the fourth generation family grows over 17 different and unique varieties of citrus. Brown's also has a market setup onsite with their own fresh-picked citrus as well as vine ripe tomatoes, fresh vegetables, Plant City strawberries, jams, pickled jar goods and Sarasota honey. Take your gathered bundle of citrus back to make your own freshly-squeezed OJ... or mimosas. Citrus-picking season starts back up in December and runs through May.
Various Veggies & Wildflowers
Grab your baskets to head out to ​Honeyside Farms to pick fresh, certified organic veggies. Only open for U-pick on select days, Honeyside's harvest season runs from November – May. U-pick days are announced via email and social media. Either way, be sure to stok up on a variety of organic, seasonal produce grown by 5th generation farmers, as well as their locally-harvested honey and grass-fed beef. Take back to your accommodations, or a public beach grill at South Lido Park or Siesta Key, and gather your people for an outdoor barbeque grill-out with all your Florida-fresh ingredients.
A bit further north, frokick in the vast fields at Hunsader Farms for U-pick season, which runs September – May. U-picking is alive and well each morning at this popular destination, with many veggie options available to pick. Experience foraging for black-eyed peas, eggplant, green beans, okra, rhubarb, strawberries, tomatoes and more. And don't leave without taking a little trip on the property's beautiful wildflower fields—a popular photographed area of Hunsader's and the opportunity to snip and pick zinnias, various wildflowers and different color varieties of sunflowers. Cups are provided for $5 to cut and fill with wildflowers, while sunflowers are charged by the stem.
Juices, Condiments & More
If you're unable to make it out to the farms due to their hours of operation or seasonality, your other chance to forage freshly-grown, local produce is Mixon Fruit Farms. Upon arrival at this historic family farm, market and cafe, you'll be treated to a free cup of fresh-squeezed orange juice, grapefruit juice or lemonade—picked from their grove and made onsite at Mixon's own packinghouse, where you can watch the juice being made daily. Beyond that, through the gift shop, find locally-made artisanal treats and gourmet specialties—including its bottled juices, orange blossom honey, jams/marmalades, teas, salad dressings, salsas and even award-winning Florida wines, made with Florida-grown muscadine grapes and Mixon very own oranges.
We strongly recommend that you call the farm first, or check their socials, before heading out for a visit. Sometimes the farms close temporarily during U-pick season.