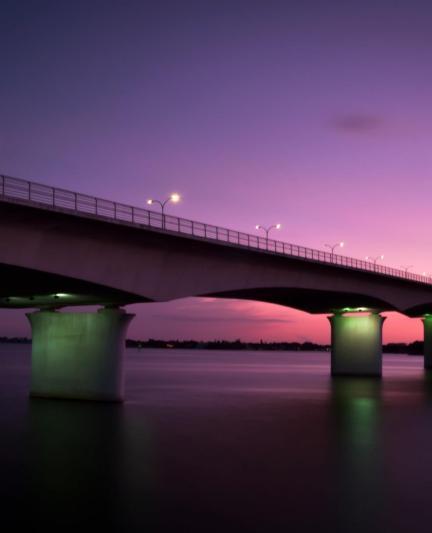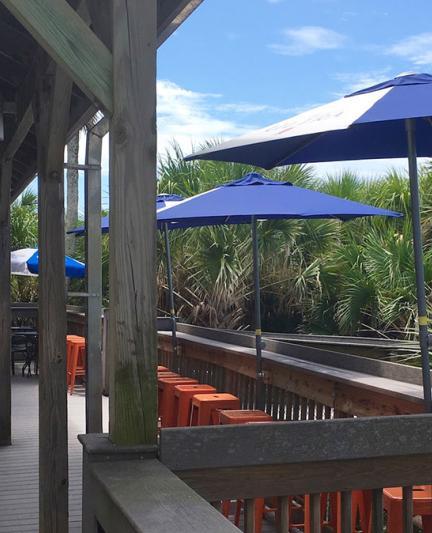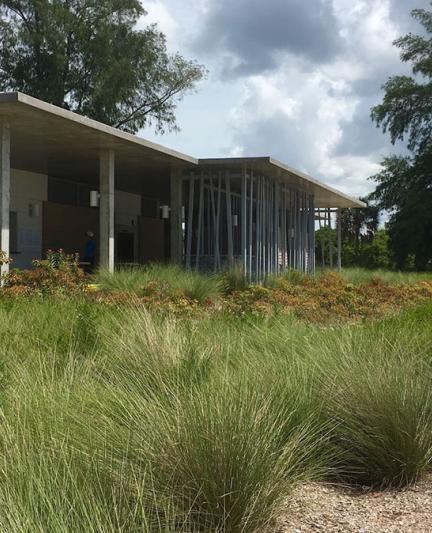 Treat Yourself to a Beach Concession Snack
From frozen sangrias to Cuban Sandwiches to "Jetty Dogs," save room for a tasty treat from one of Sarasota County's unique beach concession menus
In my book, beach snacks are mandatory. Sarasota County has many beautiful beaches, including one that you may have heard regularly wins awards: Siesta Key Beach! When I go to any beach, I bring treats, but sometimes I like to visit the concession stand to round out my options. So when I've got a craving created by sun, saltwater and sand, I happily stand in line, cash in hand.
Here are a few to check out:
Siesta Key Beach Pavilion
948 Beach Road, Sarasota
At the upper deck Siesta Key Beach Pavilion, you'll see beautiful views of the beach and volleyball areas, but you can also pick up classics like hamburger and hot dog, but also some less common options like a grilled chicken salad, a panini, veggies and hummus, buffalo wings and a number of other snacks (most are prepared to order). They've also got beer, wine, soft drinks and even frozen sangria!
Venice Beach Pavilion
101 The Esplanade South, Venice
The iconic building that houses the concession was built in 1964, open for breakfast and lunch, offering things like sandwiches, hamburgers, hot dogs, french fries, snacks and soft drinks.
Nokomis Beach (Shark Tooth Beach Concession)
208 S. Casey Key Road, Nokomis
This Key West-looking building is at the south end of the public beach, just steps from the sand, or a shaded walk on the boardwalk connecting to the Nokomis Beach Plaza. It serves breakfast and lunch, including grilled sandwiches, smoothies, snacks, candy, soft drinks, beer and wine.
North Jetty Fish Camp (Beach Park Concession)
1000 S. Casey Key Rd Nokomis
While at the North Jetty fishing, surfing or lounging in the sun, you simply must experience a piece of history at the east end — North Jetty Fish Camp. Locals know this repurposed 1946 Tampa trolley car is a great spot for a cold can of beer, a bag of chips, an ice cream sandwich, a cup of coffee, or a specialy "Jetty Dog." It's rich with dust, memorabilia and old-Florida charm, and it's also run by the folks who manage the Beach Park Concession across the way, with breakfast and lunch options, soft serve ice cream, salads, beer/wine/soft drinks. P.S. try the Cuban sandwich - it can feed two!
Jetty Jack's Refreshment Deck
2000 Tarpon Center Drive, Venice
Located at the South Jetty, this family-owned biz is a great spot for cold and grilled sandwiches, ice cream, hot dogs, cold/hot drinks, specialty items like Italian Beefs, and lots of snacks.
Lido Beach Concession
400 Benjamin Franklin Drive, Sarasota
In 1940 the Lido Casino was the place to be, flanked by seahorses that stood guard over a huge pool. The Casino was demolished years ago, but the pool is still there, along with the concession. While the concession is undergoing rennovation, pick up a treat at one of the food trucks, available most days each week.
###
Nicole Coudal is a home chef/writer based in southwest Florida, where she fishes and cooks using local ingredients. When not on the water, she visits farms and local markets to highlight what's in-season and to create tasty recipes. She is a frequent contributor to Edible Sarasota and ABC's Suncoast View, and offers monthly cooking workshops at Historic Spanish Point in Osprey. Read more at www.MyDeliciousBlog.com.