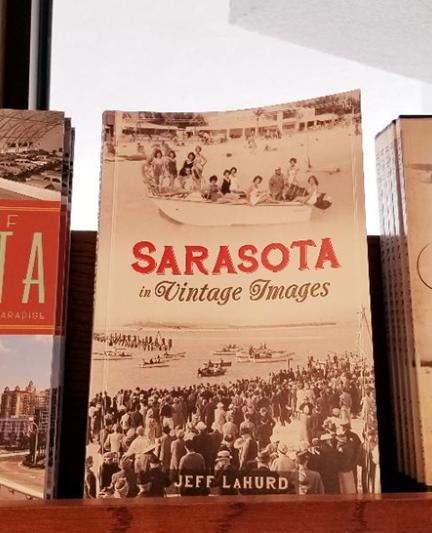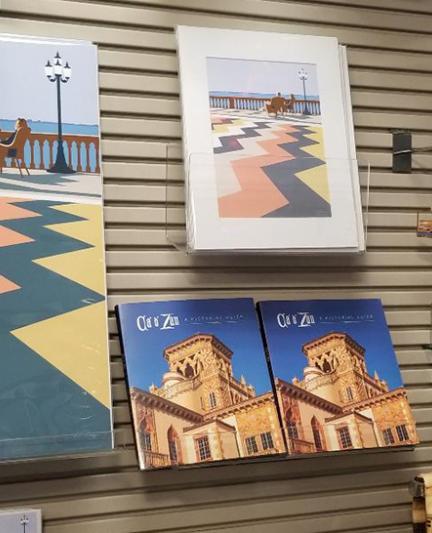 Surprising Shopping: Great finds at your favorite attractions, hotels and restaurants
When you're on vacation, you don't have to carve out time to devote to a shopping spree. From a restaurant to botanical gardens, gift stores are filled with special items and souvenirs you can take home for yourself or a loved one.
Some of Sarasota's best shopping opportunities may be in places you wouldn't expect. Once you check into your hotel, while you're waiting for your table at a restaurant or after you've explored a tourist destination, take the time to browse the gift shop. The following six stores within museums and other attractions contain carefully curated merchandise that make them perfect places to find the ideal present for your favorite artist, cook or nature lover.
For the Artist
Widely known for its creativity, Sarasota inspires visitors to take a piece of this artistry home with them. You can do just that thanks to gift shops in a historic museum and a brand-new hotel.
The Ringling Museum encompasses an art museum that houses a vast collection of European works and special exhibits, railroad magnate John Ringling's home called Ca d'Zan, a rose garden, a circus museum and two restaurants. A visitor could easily spend an entire day here. Before heading back to your car, though, make a last stop at the gift shop. For the kids or the young at heart, you can ring up Circus Museum memorabilia, including jester hats, a lamp with a shade bearing a replica vintage circus poster and circus-themed kids' books. Art and architecture lovers will find treasures here, too. The Ca d'Zan's unique architecture is artfully depicted on posters, pillows, handheld fans, scarves and even handmade jewelry. Books about the artists whose works hang in the museum also can be purchased at the shop.
The new Art Ovation Hotel, located in downtown Sarasota, is a Marriott Autograph Collection property, meaning that the concept is unique to the city. The hotel embraces and reflects its artistic surroundings by providing local musicians and fine artists temporary studio space, hosting art classes and even ukulele lessons for guests and showcasing artwork throughout the property. You don't have to stay at the hotel to view the art, and every floor displays artists' work that is for sale. The exhibits rotate regularly. A boutique just off the lobby indulges any creative tendencies. For the aficionado, pick up a book about world-renowned artists or Sarasota's art venues. If you're buying for a creator, choose from miniature musical instruments, themed coloring books and Faber-Castell colored pencil sets. The shop carries functional but beautiful housewares, luxurious handbags and Molton Brown toiletries, as well.
For the Foodie
Some people travel on their stomachs, and Sarasota does not disappoint these food-loving tourists. A century-old restaurant and a family-owned farm let you continue to savor and share your culinary discoveries.
Founded in 1905 by a Cuban immigrant, the Columbia Restaurant now has seven locations throughout Florida, including one on Sarasota's St. Armands Circle. After your meal of Spanish and Cuban dishes, such as tapas, paella and a roasted pork sandwich, explore the attached gift shop. With the help of the store's sangria mix and a brightly painted ceramic pitcher, you can re-create the restaurant's signature sangria at home. Other items sold in the store include the Columbia 1905 Dressing so you can make the famous chopped salad and a commemorative photo book that recounts the Columbia's history and lists some beloved family recipes.
At nearby Bradenton's family-owned Mixon Fruit Farms, take the kids on a fun and educational hourlong tram tour through the citrus grove. There are also a children's play area and a wildlife rescue on the grounds. But don't leave before visiting the Gift Shoppe and Groveside Café. You'll discover fresh-squeezed orange juice, lemonade and grapefruit juice made from the farm's own crops, as well as Florida wines from muscadine grapes and Mixon oranges. Homemade fudge, local honey, salsa, teas, marmalades, jellies and hot sauces are also for sale. If your suitcases won't accommodate everything you want to enjoy later, you can ship fruit and other goodies home or to family and friends. Bonus: Visit the Mixon Fruit Farms website to find recipes and answers to your questions.
For the Nature Lover
Flora and fauna thrive in the tropical climate, and you can support and discover more about them at a sprawling waterfront garden and a bee farm. Both attractions sell items and teach classes to help visitors cultivate plants and pollinators back at home.
Marie Selby Botanical Gardens, opened in 1975, resides on almost 15 acres and has eight greenhouses, a historic mansion and a children's rainforest garden. The gardens also hold workshops for gardeners and artists and display special exhibits that commingle art and plant life. In the gift shop, remember your visit with floral-inspired jewelry and clothing or transport a piece of the gardens with you in the form of floral arrangements, orchids and tropical plants and adornments like planters and wall art for a home garden.
Sarasota Jungle Gardens has been a family favorite since 1939. On the 10-acre property, there are more than 200 exotic and Florida-native animals, from parrots to crocodiles and, of course, the iconic pink flamingos. A wooden train and bird and reptile shows entertain kids, parents and grandparents. The adjacent gift shop can help you decorate your house in a tropical motif with decorative pillows, windchimes, picture frames and flamingo statuettes. Treat the kids to a book about Florida animals, a jigsaw puzzle or a T-shirt. For a real taste of nature, select a few seashells or buy a sand scooper so you can unearth your own shells at the beach. An aquarium contains swimming turtles, but they're not for sale.
Touring a bee farm may not have made your list of things to do on vacation, but Sarasota Honey Company could change your plans. Learn about beekeeping, how hives function and sample local raw honey. There is a shop onsite that sells a variety of bottled honey, along with beeswax candles and handmade, all-natural soaps and creams. If you have interest in becoming a beekeeper or you know someone who does, you can buy gear and hive kits from Sarasota Honey Company, which also has workshops.
So, when you visit tourist attractions and stay at one of our hotels, don't skip the gift shops!