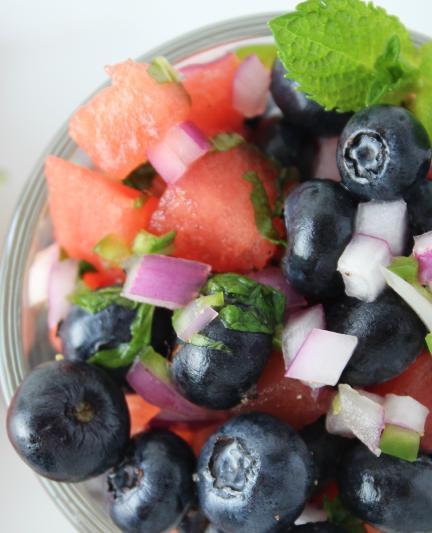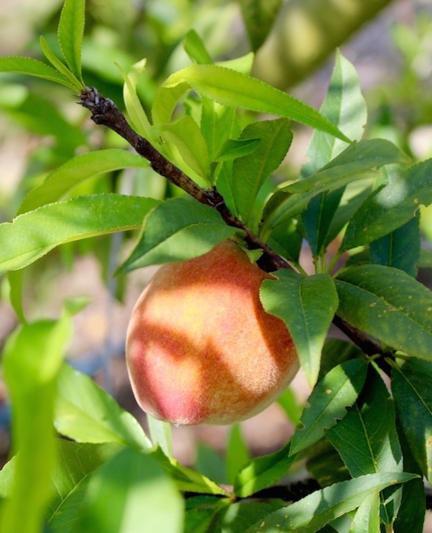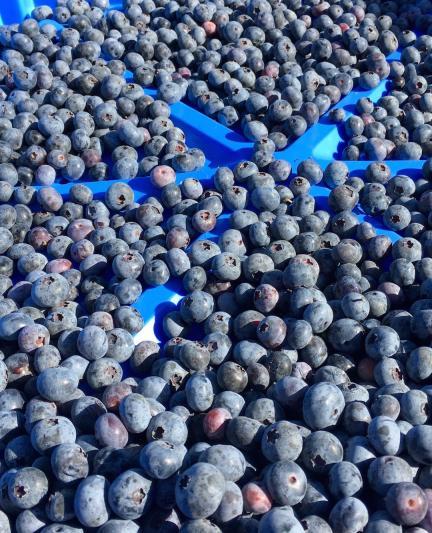 Spring Fruits are here in Sarasota
Several Florida fruits are in season, so check out some local sources and pick up some for tasty snacks.
Spring in Florida brings with it not only cooler temperatures and balmy breezes, but also, an abundance of cooler-weather fruits and veggies. Many tropical varieties thrive when the thermometer reaches for the sky and the humidity is enough to curl your toes, but fruits like berries, melons and peaches like it just a tad on the cooler, drier side, and right now it's all about blueberries, peaches and watermelon. They can be found at farmers markets and supermarkets this time of year, so I hope you pick up some for your picnics, family desserts, snacks on the boat, beach days and bike rides.
Florida blueberries start ripening in March and can be available to consumers through May if weather conditions cooperate. Many farms spend a good amount of the season harvesting for berry distributors, but some also open up their farms to U-Pick near the end of the season, so keep an eye out for news from your favorite farm about when they're scheduled. These sweet, juicy berries are good all by themselves, but can also be enjoyed in both sweet and savory preparations. I love to mix them into yogurt with a drizzle of raw honey, toss them into a fresh salad with toasted nuts, or make them into a fresh salsa with crunchy melon and mint to top grilled chicken or fish. Blueberries pair especially well with mint, lemon, lemon verbena, basil, ginger, orange and vanilla, so I hope you get creative in the kitchen! Locally, Honeyside Farms and Nature's Partner (Peter Burkard) are selling them at the Sarasota Farmers Market. And if you'd like to try a Sarasota U-Pick, check out Albritton Fruit Company for this season's schedule.
Peaches are in season for a short time through May, and you'll probably start seeing them in stores in the next week or so when they're in full swing. While they tend to be on the smaller size (typically 2 to 2 1/4"), it's their flavor that makes them shine. Tree ripening allows them to stay on the trees as long as possible to maximize flavor and sugar content, so they're ready to eat once picked. I like to gobble them up all by themselves, but you can also grill them to toss into a salad with a sweet/savory dressing, saute them in butter and cinnamon to top vanilla ice cream or, most famously, make a pie with them!
And if peaches and blueberries weren't enough, we're in Florida watermelon season, with runs late April through July. Florida offers perfect conditions for growing these round, dark green beauties, which is why it's the only state in the country that can actually grow them from December through April. As our temperatures continue to climb in southwest Florida, it's good to
have cool, crisp watermelon nearby because it's chock full of potassium, Vitamins A and C, antioxidants and amino acids to replenish what we've lost during outdoor activities this time of year. There's nothing quite like a crisp slab of watermelon to quench thirst or offer a refreshing snack. But I also like it in fresh salsas, pureed with tomatoes into a gazpacho, or cubed and paired with prosciutto and balsamic for a tasty appetizer. Locally, you should be able to find Florida watermelon and peaches at the weekly Sarasota Farmer's Market and Englewood Farmer's Market (through May) but be sure to also check out Detweiler's, Sprouts Market and Morton's Market.
Blueberry-Watermelon-Peach Salsa
(recipe courtesy Nicole Coudal, MyDeliciousBlog.com)
Ingredients:
1 c. fresh blueberries
1/2 c. watermelon, small dice
1/2 c. peaches, small dice
2 Tb. red onion, small dice
1/2 - 1 tsp. jalapeño, seeded & minced
2 Tb. lemon (or lime) juice
1+ tsp. honey
Dash kosher salt
Dash freshly ground black pepper
2 Tb. fresh mint (or basil) - chopped just before serving time
Instructions:
1) Combine all ingredients (except mint or basil) in a mixing bowl.
2) Cover and refrigerate about 30 minutes.
3) When ready to serve, mix in chopped mint or basil (this avoids brown edges).
Serve with grilled chicken or fish.
###
Nicole Coudal is a home chef and food writer based in southwest Florida, where she fishes and cooks using local ingredients. When not on the water, she visits farms, farmer's markets, and other food-related venues to highlight what's in-season and to create tasty recipes. Read more at www.MyDeliciousBlog.com.