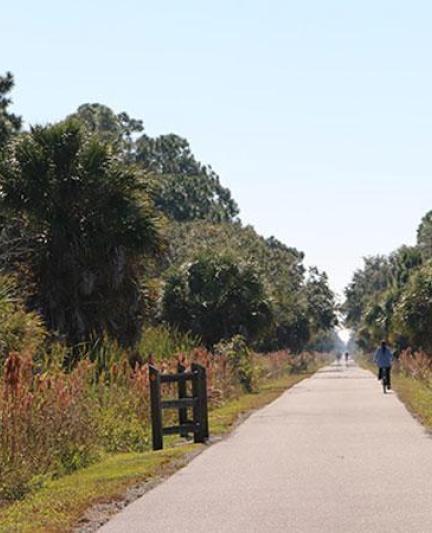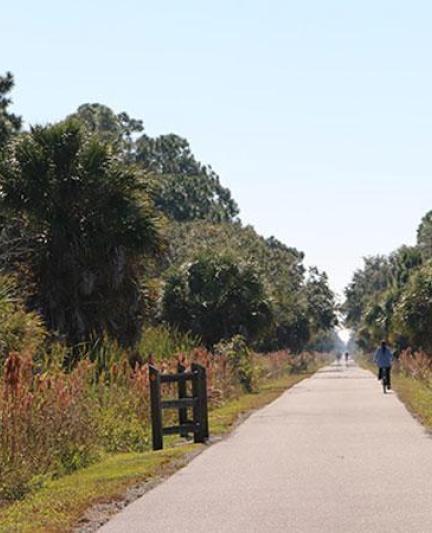 Speciality Food Stores Abound in Sarasota County
There are several specialty food resources in the Sarasota area to satisfy a multitude of cultural backgrounds, and you don't have to look hard to find them!
We all have favorite dishes - many that even connect to our ancestral roots. Some celebrate special occasions, others simply provide comfort when we're feeling down. As for me, I'm French Canadian, so when I especially want to feel connected to my roots, I enjoy corton (tender pork pate), pea soup with ham, or tortiere (savory meat pie). How about you? What connects you to your heritage?
Whatever it is, you're likely to find it in the Sarasota area. And while there are many specialty restaurants to enjoy, sometimes you just want to cook them yourselves. When that desire hits and you're determined to find cannoli shells, imported tomatoes, salt pork, authentic fish sauce, lentils, smoked fish, olives, cheese, sausage or pierogi, here are just a few suggestions:
For Asian fare, stop into the recently remodeled Oriental Foods & Gifts on Gulf Gate Drive in Sarasota. They cater to Asian clients, as well as, anyone interested in trying their hand at Asian dishes with broad geographic reach (including Thai). They offer fresh and frozen ingredients, as well as, dry goods, packaged sauces, candies, and even pretty serving dishes. There's also a small kitchen in the back of the store that serves a tasty lunch (Saturdays only).
Hispanic grocers are sprinkled throughout the area, but you simply must visit Latin Market in Venice and La Primavera Supermarket and Restaurant in Sarasota. Latin Market offers lots of dry goods imported from Mexico and South America, but its true wonder lies in its festive restaurant in the back of the store. If you're looking for a delicious taco at a good price, you won't be disappointed. Everything is freshly prepared and even served by the store's friendly owner, Raul. La Primavera is just north of Fruitville Road in Sarasota, where you'll find a huge assortment of fresh meats, dry goods, decorative items and prepared foods. They even make their tortillas fresh, twice a day — they're available warm, ready to be filled with some of the deli offerings for lunch at the store, or taken home.
For authentic Indian, Middle Eastern and Mediterranean foods, stop into Bismillah Groceries,17th Street, Sarasota. A delightful shop filled with imported goods such as teas, rice, olives, oils, spices, baked goods, sweet treats, frozen foods, and much more. The friendly owners are happy to share their knowledge of the products, as well as, how to prepare them in your own kitchen.
For Italian specialties visit Piccolo Italian Market in Sarasota or Angelo's Italian Market in Venice. Both have great selections of imported foods, as well as, fresh deli offerings.
When my husband craves dishes that celebrate his Scandinavian roots, we visit Scandinavian Gifts in Sarasota. So many cookies, breads and sweets, as well as, frozen and cold foods, that your head will spin. It's also a wonderful place to pick up a pretty gift or card for your loved one.
Brits will be pleased to know about The British Corner Shop on Gulf Gate Drive — it's chock-full of imported teas, frozen foods (pasties, pies, sausages, etc.), and it even has a tea room serving sandwiches and sweet treats on bone china!
If you have a hankering for a pierogi, polish sausage, blintz or dumpling, stop into the Pierogi Inn Polish Deli.
International Food in North Port is a huge shop where you'll find plenty of Eastern European foods, including cheese, deli, fish, dry goods, sweets and teas. A Taste of Europe is a lovely gourmet store in the Gulf Gate area of Sarasota, also specializing in foods from Eastern Europe.
German food lovers will be in Heaven when visiting Geier's Sausage Kitchen. Lots of fresh meats, deli items, candy, cakes, cookies, dry goods, bread, wine, cheese and more. And you'll always walk out with a smile because it's a sweet place to visit, with several friendly staff.
###
Nicole Coudal is a home chef and food writer based in southwest Florida, where she fishes and cooks using local ingredients. When not on the water, she visits farms, farmer's markets, and other food-related venues to highlight what's in-season and to create tasty recipes. Read more at www.MyDeliciousBlog.com.