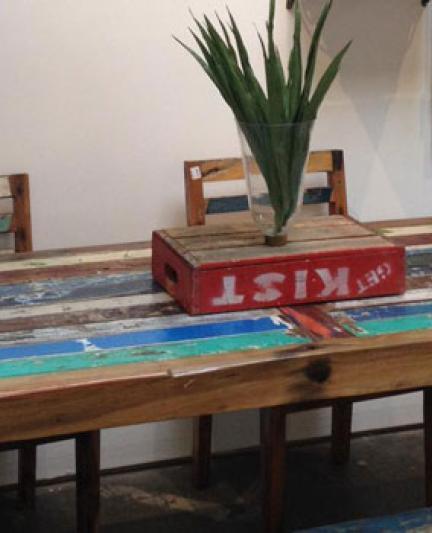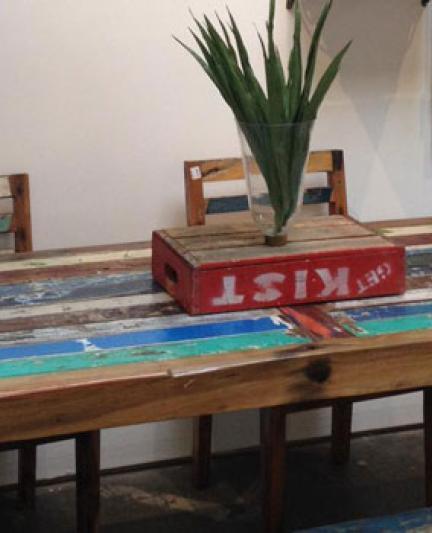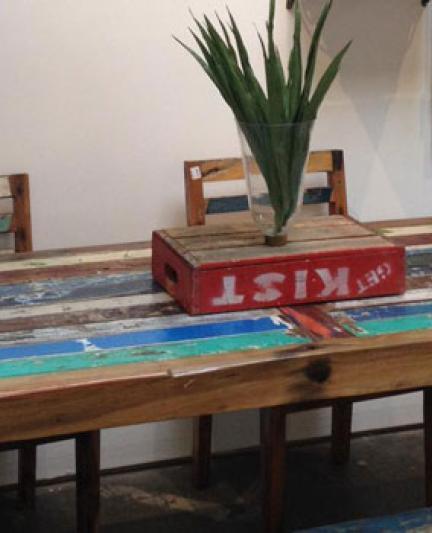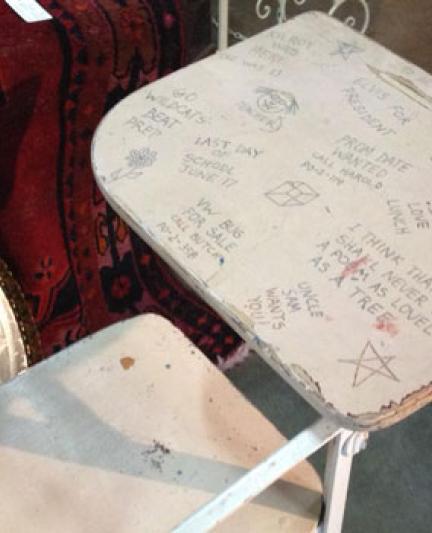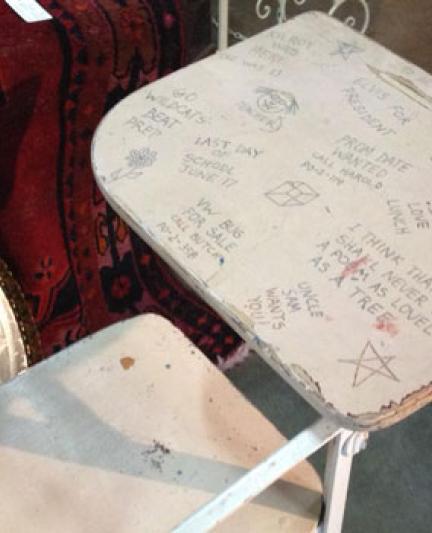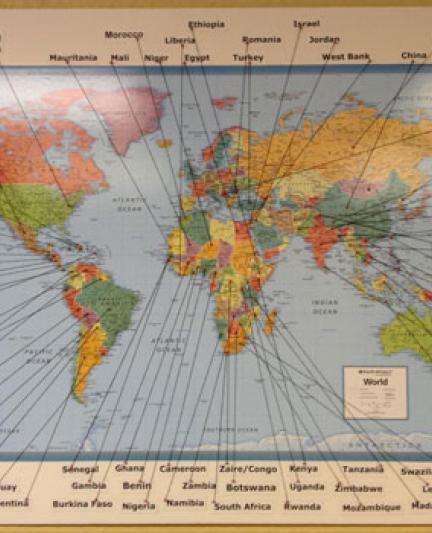 Six stops for unique Sarasota County Shopping
Check out six of our picks for unique Sarasota County shopping. This list includes stores featuring items you are will not find else where, from antique Florida trinkets to one of a kind gourmet treats.
Leave behind the generic gift cards and unearth one-of-a-kind gems to gift for your friends -- whatever the occasion. Make room in your luggage for spicy chocolate, gilded conch shells, and handcrafted cards from unique materials. Check out six places only found in Sarasota County:
For the treasure hunter
Venice Mercato
Competitive shoppers should mark their calendars: one weekend a month, Venice Mercato opens its warehouse doors. With so many unique and fascinating items for sale at the Mercato -- and with so many expert antiquers who know a good deal when they see one -- shoppers must be comfortable making quick decisions. As one veteran Mercato shopper advised a newbie as they walked in the front door together, "If you like it, get it before someone else does."
Venice Mercato vendors carry a curated selection of antiques and vintage goods, from old classroom desks to easels-turned-bookshelves to Broadway vinyls. The market owners have decorated the warehouse with handmade curiosities, making it an exceptional place for sparking DIY ideas, too. Be sure to look up as you browse the market's stalls so you don't miss the chandeliers made of old maritime buoys, paint cans, and of course, Florida seashells.
For the globe trekker
Artisans' World Marketplace
In 1995, a group of friends sat around a dinner table to brainstorm ways they could provide support for low-income artisans worldwide and bring global awareness to Gulf Coast communities. The result was Artisans' World Marketplace, a non-profit retail outlet for fair-trade goods sourced from over 70 countries, including jewelry, scarves, birdhouses, hand soaps, and hammocks. There are gifts for little explorers, too, like hand puppets, frog kites, picture books, and musical instruments. All of Artisans' items are displayed alongside information about the communities that made them.
Browsing Artisans' can be as educational as it is fun: there are cards, journals, and papier-mâché animals made from the dung of Sri Lankan elephants. A photo-rich poster details this very creative manufacturing process.
For the Florida picker
Sarasota Architectural Salvage
Set aside an entire afternoon to peruse the maze of "upcycled" goods at Sarasota Architectural Salvage. SAS's owners spend their free time combing estate sales, demolition sites, and flea markets to find trash that, in the right hands, becomes treasure. Browsing SAS's two warehouses, creative types will find a way to exercise their imaginations. How could you fashion an old airplane wing into a patio awning? And that old fire boat cannon -- could it be the base for a café table?
Of course, there are more portable treasures, too. SAS carries everything from old projector slides to pool-hall light fixtures to vintage Schwinns to roadwork signs.
Recently, SAS opened a nearby second location (SAS Mercantile, 1314 10th St) set up more like a showroom, with preset rooms featuring their upcycled furniture and décor. For those who aren't part-time woodworkers or tinkerers, this might be the best place to start. Don't have the tools to build a dining room table out of painted planks from old Indonesian fishing boats? Don't worry; SAS's second location has a ready-made version waiting for you.
For the bookworm
Brant's Book
Brant's isn't a bookstore. It's a labyrinth of literature. Shoppers almost need a trail of breadcrumbs as they venture into the stacks of used books stuffed into every nook of the building. Because Brant's has such a colossal and varied selection of books, the owners are able to get very specific with their display categories. Forget "fiction" and "non-fiction"; browse Brant's shelves under categories like "transportation disasters," "faith-based business," "gaming rule books," "prophecies," and "American First Ladies."
If you can't find a sign designating a shelf's theme, look for less conventional markers. A vintage police helmet signals your arrival in the "true crime" section; a dress form stands next to the fashion lookbooks.
Best find: An entire wall of world atlases from different decades. Accuracy may now vary.
For the beach bum
FantaSea
Visitors to Sarasota County have their pick of shops for taking home a piece of sea and shore, but FantaSea stands out for its balance of high-quality goods and affordability. This small boutique offers a selection of gulf-inspired goods ranging from the traditional, conch shells and seahorse stationary, to the atypical. A bar of soap scented with "mermaid kisses" is certainly not available at every beachside bazaar.
FantaSea also dedicates a section of its store to children's gifts, where shoppers will find more goods for the mermaid enthusiast: mermaid cookbooks, mermaid board games, mermaid dolls. For the aspiring pirate in the family, pick up an illustrated ship's log featuring treasure maps, packets of gold dust to examine, and tips on tying sailor's knots.
For the gourmand
As Good As It Gets
Doug Gourley, owner of As Good As It Gets, says he only stocks goods that are of the absolute highest caliber in their category. He isn't lying. This store carries the best of everything: Pata Nega prosciutto, Jamaican Blue Mountain coffee, Comte cheese, champagne, caviar.
But the best doesn't always mean the most expensive. A small jar of white truffle mayonnaise or a box of brandy filled fig bonbons make for an affordable (and very portable) gift. These items also make great gifts for hosts of parties too. Instead of bringing your standard bottle of wine, why not bring a jar of Bartlett pear preserves with vanilla bean and Riesling?
A quote by Virginia Woolf, printed on a display card and nestled by the Dijon mustards, perfectly explains the shop's philosophy: "One cannot think well, love well, sleep well if one has not dined well."