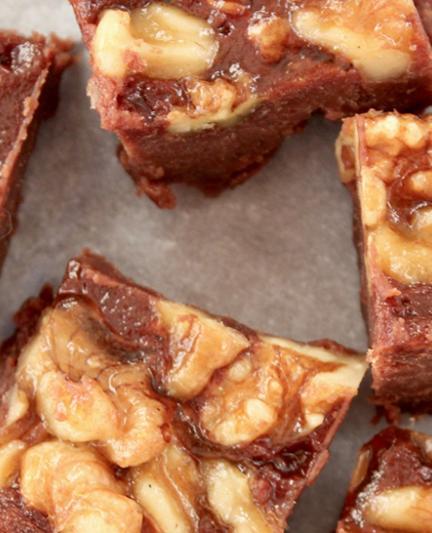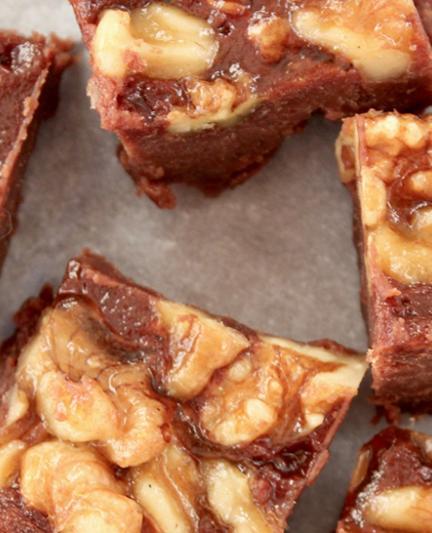 Sarasota's Connection to a Much-Loved Chocolate Treat
Bertha Honore Palmer is credited for having inspired the world's first brownie.
Bertha Honore Palmer was a force to be reckoned with in both Chicago and Sarasota.
Her life in Chicago during the Gilded Age was that of privilege. She and her husband Potter lived a high society lifestyle, one that afforded her opportunity to dedicate time and energy to women's and cultural issues.
After her husband died, the winter climate in Florida drew her to Sarasota where, in 1910 she bought a significant amount of land and planned to develop it. Her vision transformed our coastal community into a thriving area to which well-to-do friends and business associates in Chicago were drawn. She embraced her Florida lifestyle, filled with not only hard work, but also, enjoyment of all that the area offered.
As a businesswoman, a philanthropist and a socialite, Bertha Honore Palmer made quite an impact in our area. You can't go far without being reminded of her family's influence, including roads named Honore Avenue, Lockwood Ridge Road and Palmer Boulevard; communities like Palmer Ranch, Potter Park and The Oaks; her home at Historic Spanish Point; and parts of what is now Myakka State Park. Her legacy lives on, including one interesting contribution I didn't mention earlier, one that impacted culinary history. . .
It's sometimes difficult to trace the origin of a recipe, and this one is no exception, but it seems that brownies might be attributed to our very own Bertha Palmer!
Bertha was President of the Board of Lady Managers for the 1893 Columbian Exposition World Fair. There, she planned to speak to a crowd of more than one hundred fifty thousand people, highlighting the contributions of women to the world. In the lead up to the big event, historians tell us that Bertha asked the chef at the Palmer House Hotel in Chicago (the one owned by her family) to create a dessert that her ladies group could enjoy. The treat needed to be easy for them to hold, and one that fit easily into boxed lunches. So the chef went off and created what we would describe today as a 'brownie' - a rich, dense, chocolate confection made with butter, sugar, flour and eggs. And in Palmer House flair, the chef added walnuts and apricot glaze.
Written brownie recipes started showing up in books and references as early as 1896 when a 'brownie' recipe was listed in the Fanny Farmer Boston Cooking School Cookbook, but those weren't actually made with chocolate. And the list of resources is long as to when and how this recipe concoction (or its name) formally derived, but what is true is that the current Palmer House Hilton on State Street in Chicago still uses that same recipe created in their very own kitchen in 1893, making it now over 125 years old! You can find the original recipe on the Palmer House website, and if you travel there, you can even taste them.
(Cook's Note: I made a batch recently and the recipe definitely works for the home cook. They were easy to prepare, extremely chocolatey, dense but light, and almost fudge-like. So, if you feel like tackling a tried-and-true vintage recipe, give this one a try!)
###
Nicole Coudal is a home chef and food writer based in southwest Florida, where she fishes and cooks using local ingredients. When not on the water, she visits farms, farmer's markets, and other food-related venues to highlight what's in-season and to create tasty recipes. Nicole is a regular contributor to Edible Sarasota, as well as, a frequent guest on ABC 7's Suncoast View. Read more at www.MyDeliciousBlog.com.